You've seen my rented kitchen before in my Small Kitchen Storage ideas post. Although small, this kitchen is the best kitchen that I've had. It's new, well finished and modern. But for me it's too modern. The style of it is something that I would not pick myself if I was choosing my own kitchen as it's very monotone, so a blind is a great way of adding pattern and colour to a rented kitchen (or any kitchen).
The blind in this post was kindly gifted to me by Order Blinds.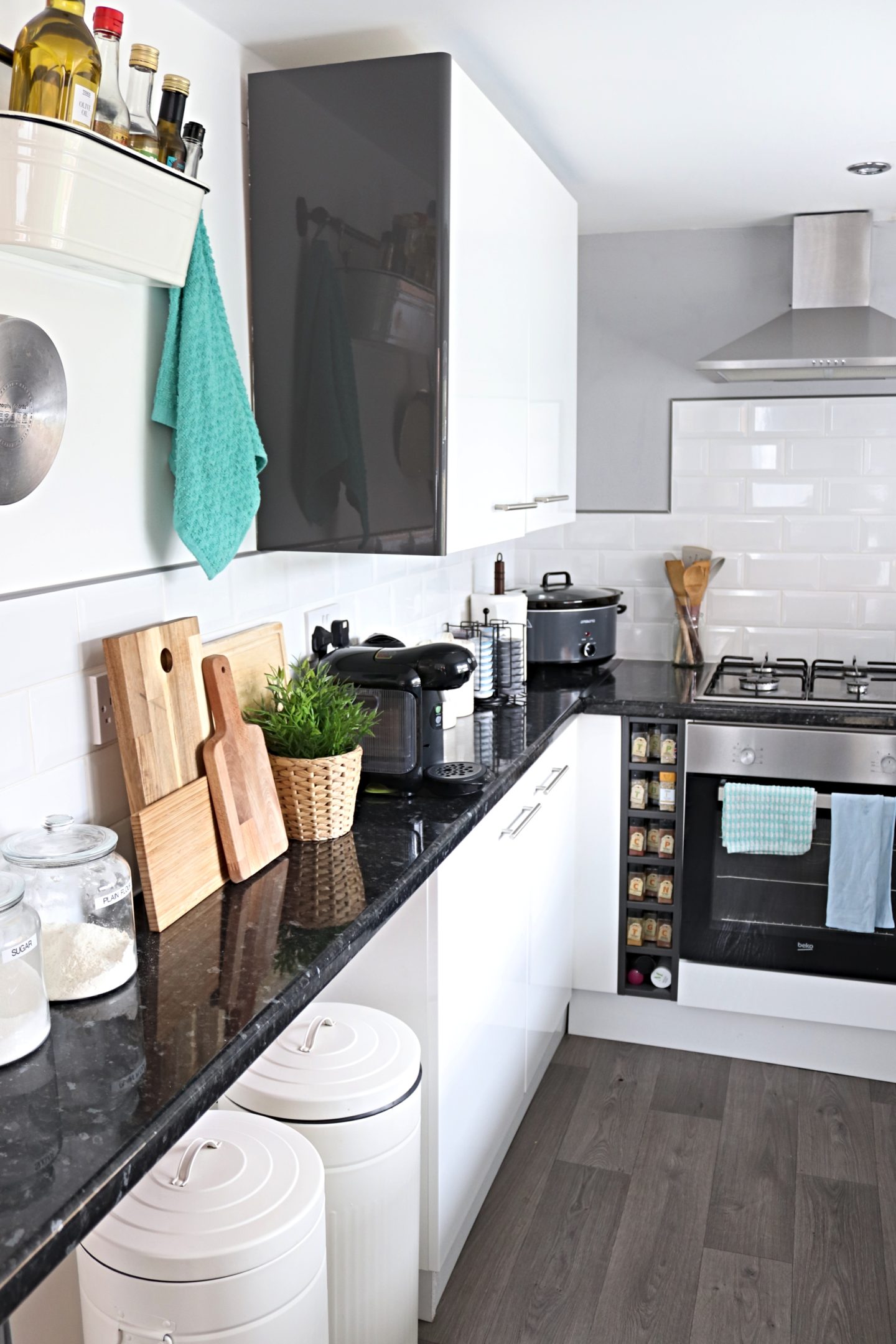 Above is a picture of my kitchen, everything is black, white or grey and when Order Blinds first contacted me I did choose a blind in this colourway. I was resigned to the colour of the room as obviously we can't change any of the kitchen or paint the walls. But then the first blind I chose wasn't available. I can't tell you how glad I am that this happened because I went back on the website and looked through what was available again. And while we are on the subject can I just say that there is an absolutely massive choice of blind styles and patterns available from Order Blinds. Any blind you are looking for can be found there.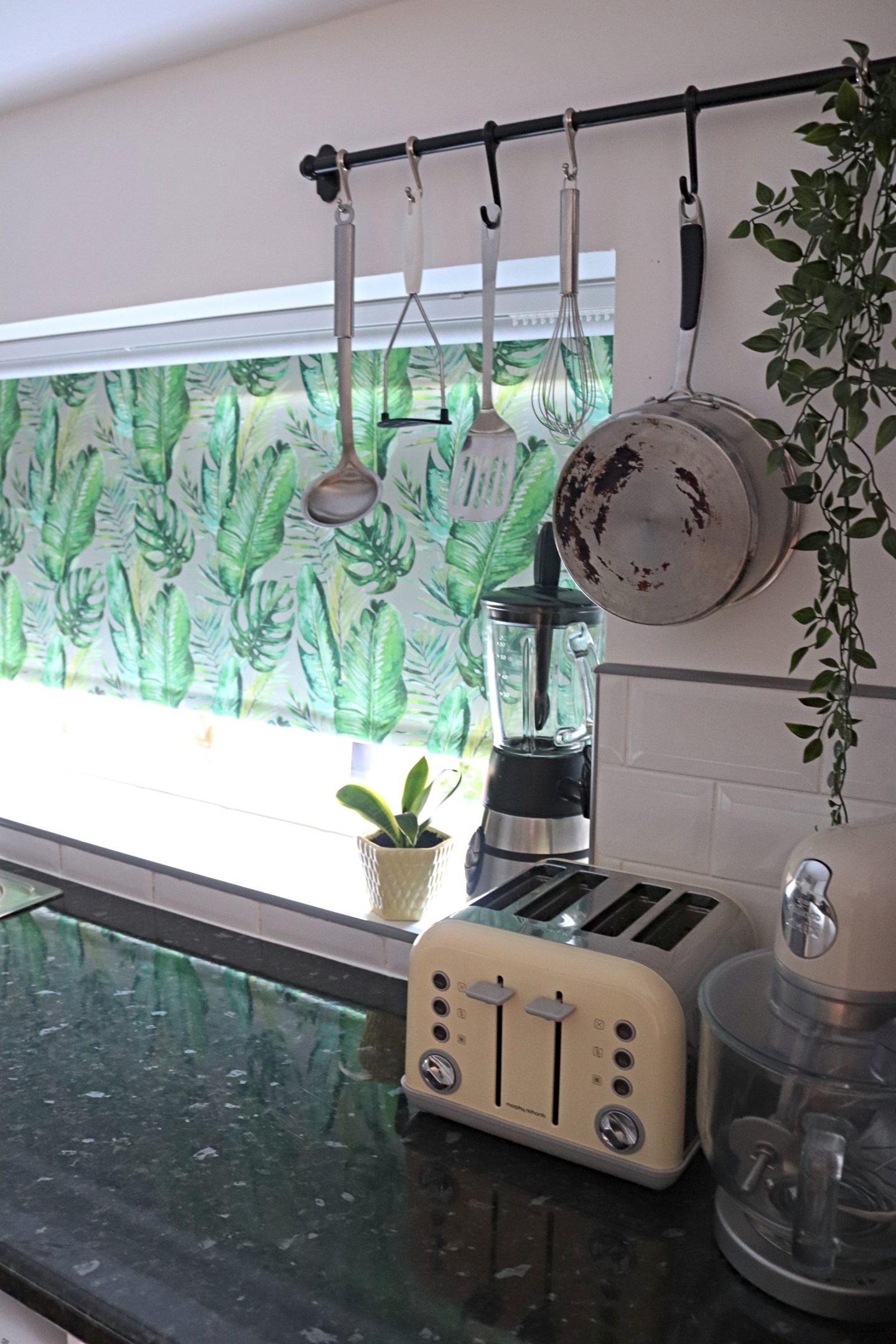 Here is my chosen blind, the Botanica Sunset Floral Roller Blind. I love the pop of pattern and colour it has brought to the room. On a side note, photographing a window during the day is tricky business! You might have seen my bin bag solution over on my instagram 😀 . This blind has also inspired a few more ideas to get a bit of colour into the kitchen that I'll be sharing soon. If you are struggling with adding pattern and colour to a rented kitchen of your own a bold blind is a great way to start. You can then add more of the chosen colour from there. I will be adding more green and continuing with the leaf theme throughout the room.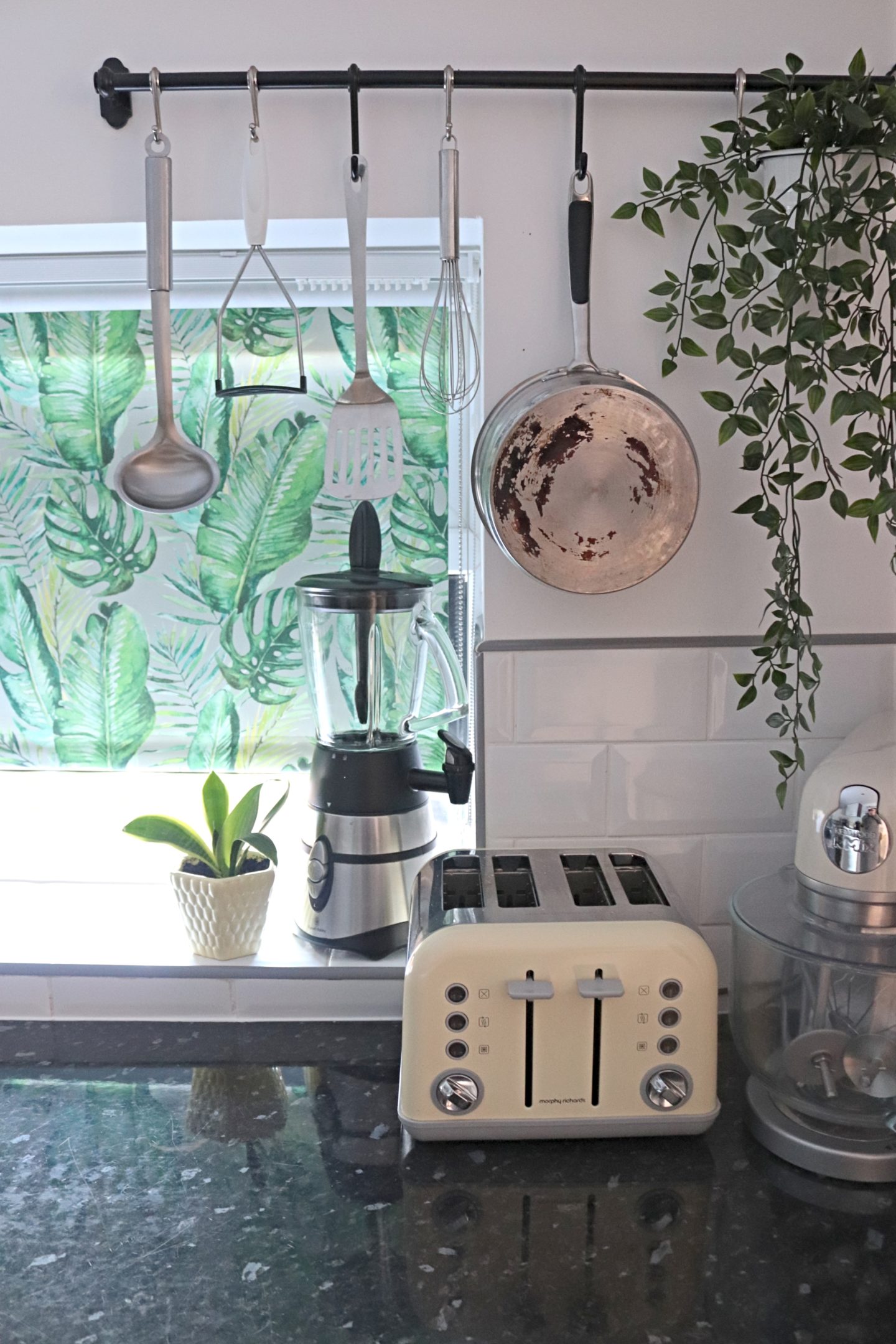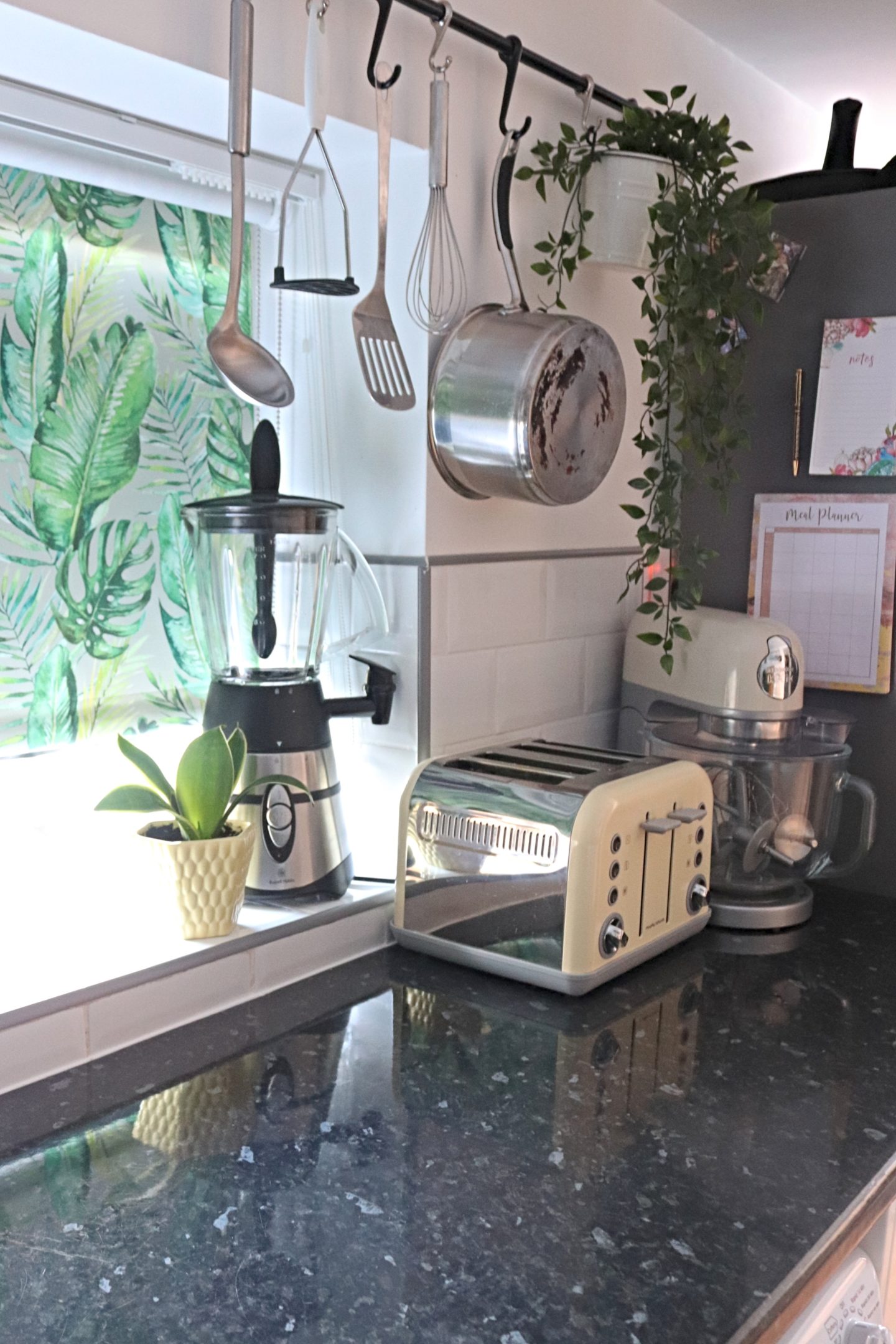 A few years ago when we were buying blinds for Mason's bedroom at Seaways I looked at ordering blinds online and in the end went with a local company instead. I thought it would be easier as they came out to measure the space and then fitted them for you. That was such a big mistake as the price ended up being double and the service I received was not worth the extra cost. I wish then that I had used Order Blinds as the process of ordering the blind was so simple. You can order the blind by size or you can give them the measurements of your window recess and then they do all the woking out for you! This is what I did and as you can see the blind is a perfect fit. The blind also comes complete with all the fittings you need including wall plugs so putting it up was a piece of cake. It took Shaun and I about half an hour to put it up and the trickiest part was reaching over the sink to the window 😀 .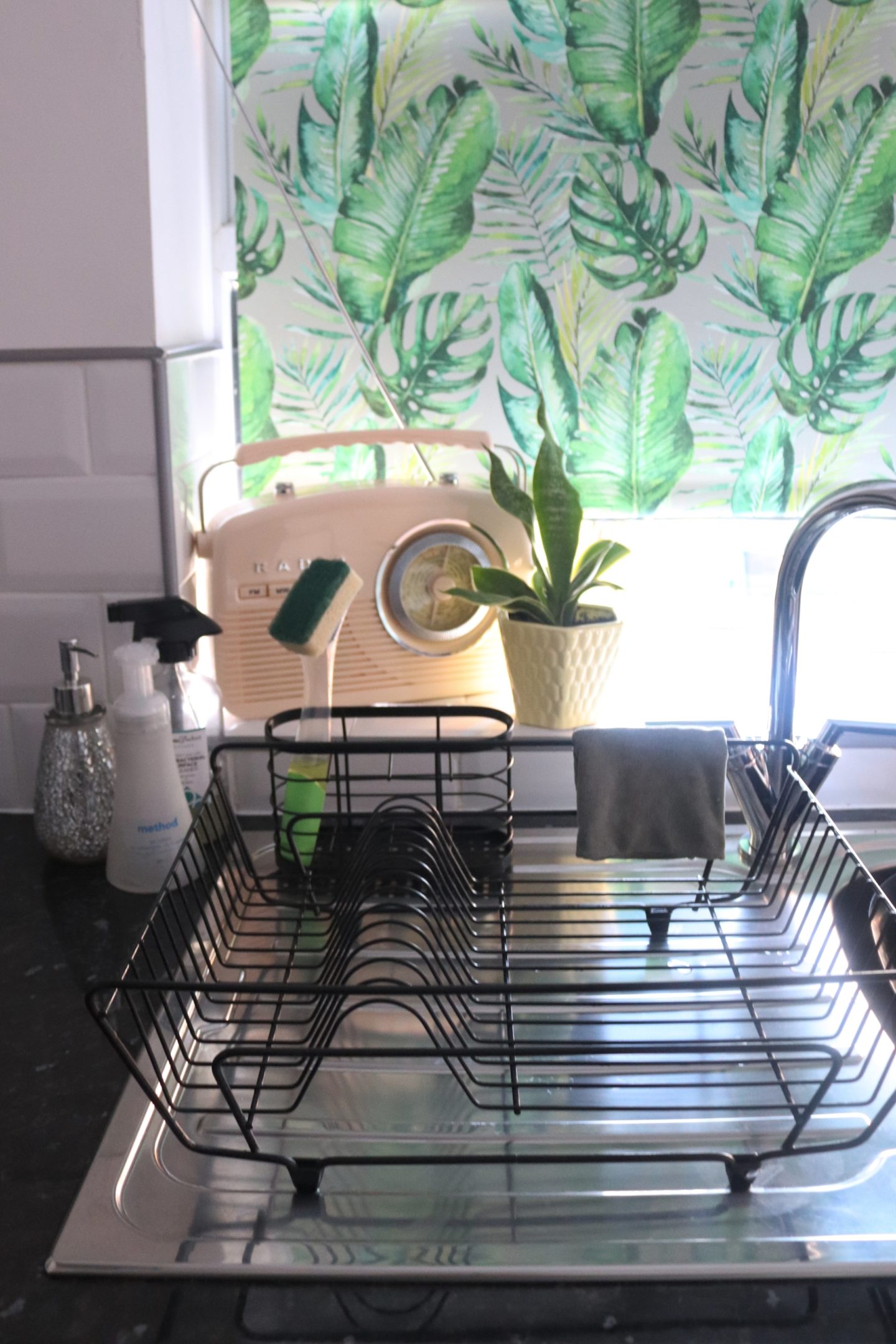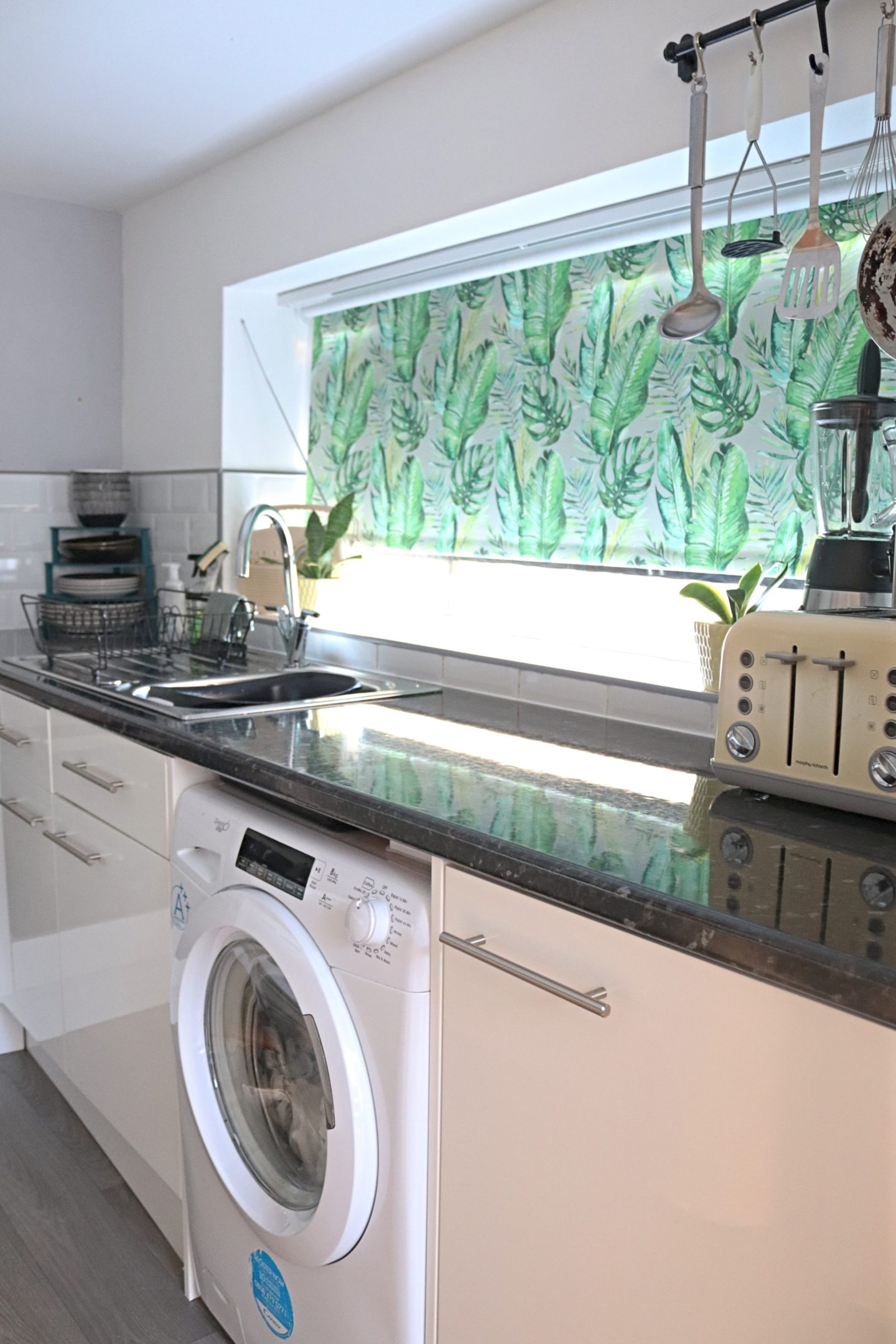 Do you need a new blind anywhere in your home? I strongly recommend that you have a look at the Order Blinds website because the choice and service is fantastic. Let me know what you think to the new blind!
Lianne x
Pin Adding Colour and Pattern to a rented kitchen with a blind to save it for later!