I made and photographed this Chicken and Mushroom Pie ages ago and now I'm finally getting around to writing it down and sharing it with you! It's been a few weeks since I posted a recipe and easy dinner recipes are always a favourite.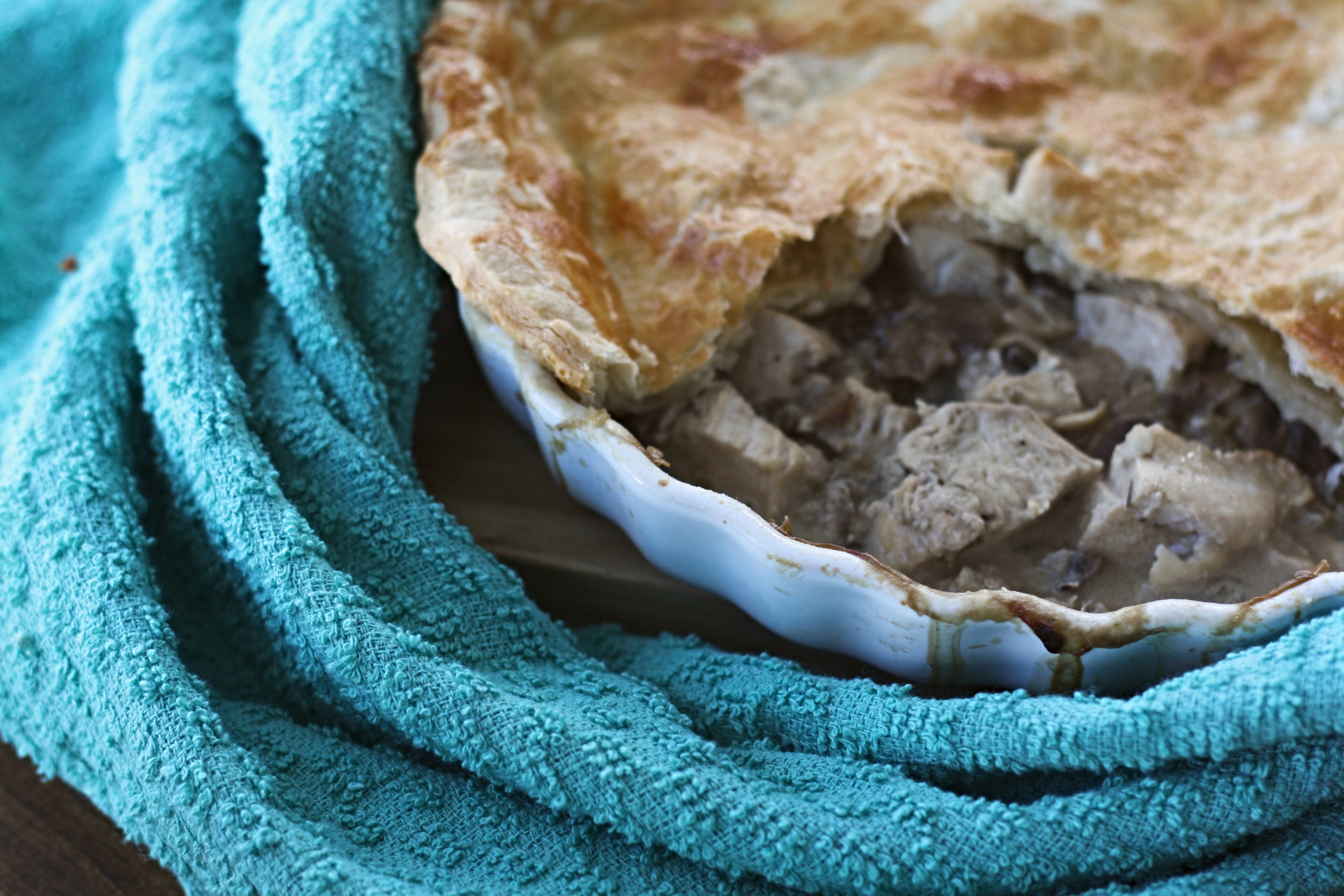 If I'm baking a dessert that has pastry I will make it from scratch but for an everyday dinner I will always buy it ready made. It's just easier for me and it turns a homemade pie into a quick weeknight meal. For this reason I don't have a from scratch savoury pastry recipe on my blog but if you would prefer to make your own pastry take a look at this one from Sally's Baking Addiction.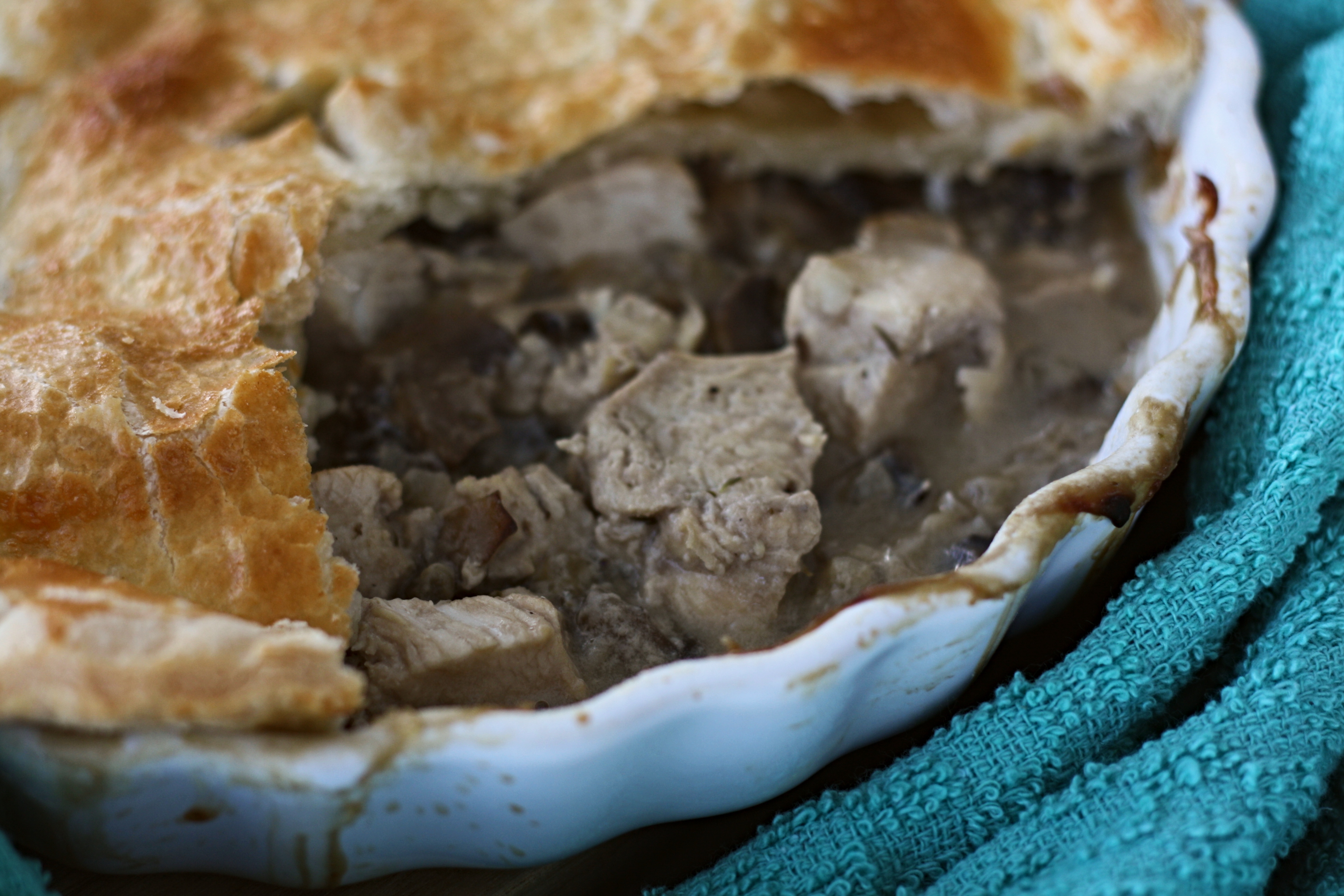 This is the perfect quick and easy meal for us at the minute because I'm constantly feeling like we have no spare time! Living in sunny Skegness the season is just starting to pick up so Shaun is at work much longer hours and the regular cake order that I have from a local business gets bigger every week! Throw in the fact that we still have boxes to sort through from moving, I've recently started back at my part time job because my maternity leave is finished and I'm trying to keep this blog and my social media up to date. There's also the regular life things like cleaning, laundry and looking after the kids so some days I feel like my head might explode. But on those busy days if I manage to put together a delicious homemade meal like this Chicken and Mushroom Pie I feel like Super mum/wife Ha Ha!!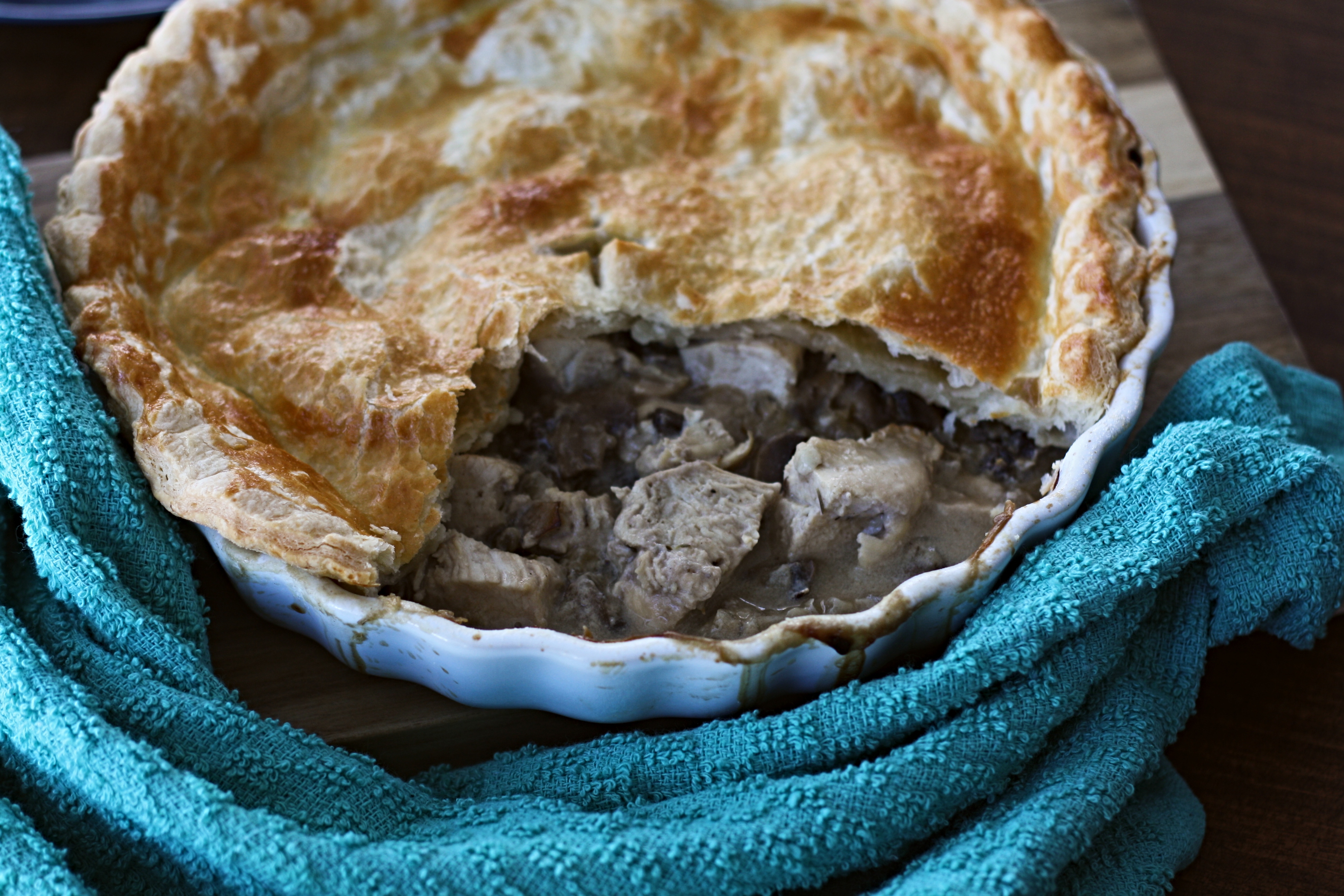 If you're looking for more easy family recipes my Traditional Lasagne, One-pot Chilli and Sophie's Pasta Bake are all popular!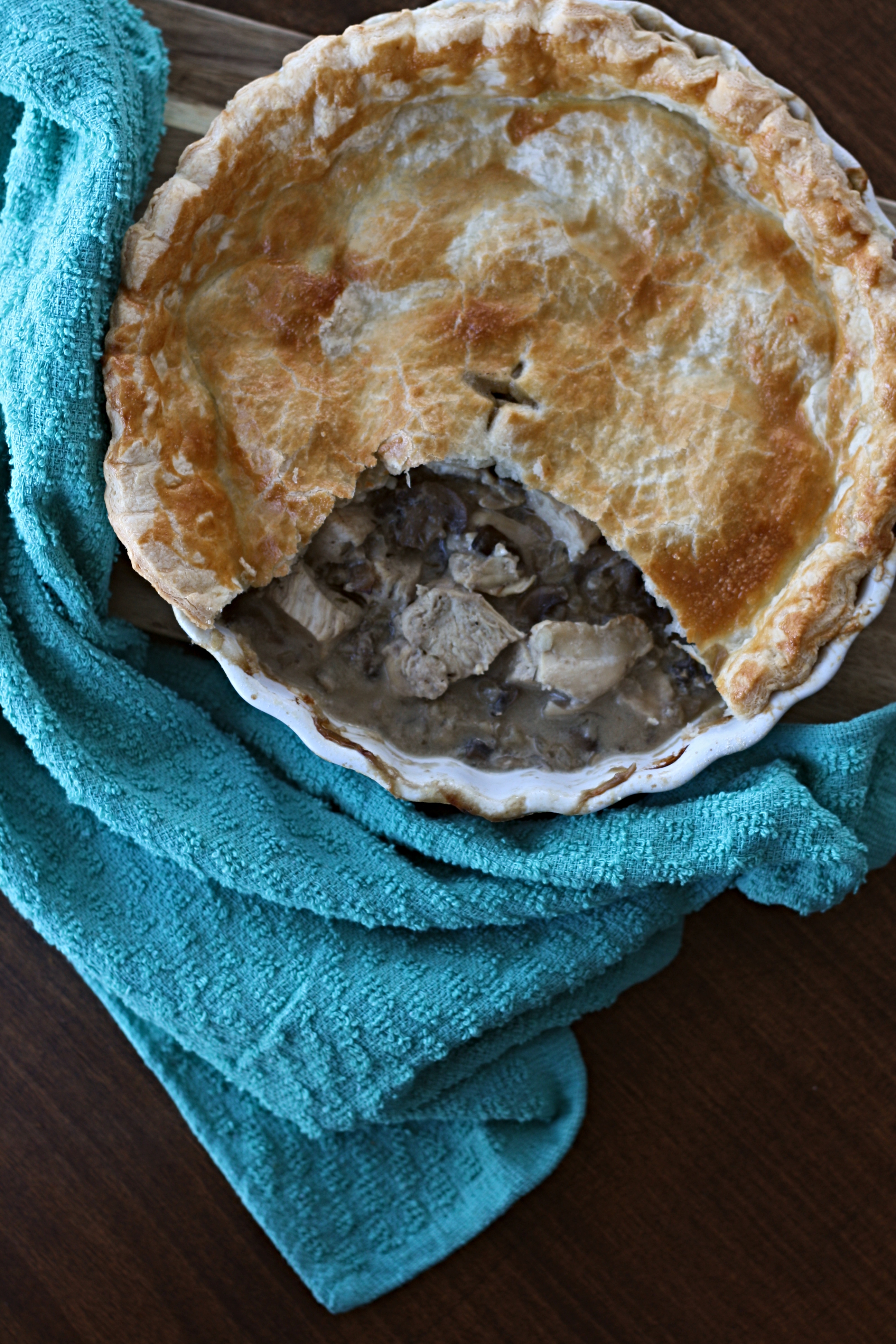 This is perfect served with Vegetables and if you're extra hungry mashed potatoes with pie is always a winner!
Lianne x
Chicken and Mushroom Pie
Ingredients
olive oil

3

chicken breasts

diced

150

g

mushrooms

Sliced, I used closed cup mushroom but you can use button or even something with a stronger flavour

1

onion

finely chopped

1

clove garlic

finely chopped

2

tbsp

plain flour

250

ml

milk

150

ml

chicken or vegetable stock

parsley

I used dried as it's cheaper but you can use fresh if you prefer

500

g

ready made puff pastry

1

egg

beaten
Instructions
preheat your oven to 200c/180c fan. Heat a little olive oil in a large frying pan and add in the onion and garlic. Cook until they are softened and add in the chicken pieces. Cook until the chicken turns white, add the mushrooms and continue to cook until the chicken turns golden.

Add in the parsley and flour and keep stirring for 2-3 minutes. Pour your stock and milk into a jug and then gradually begin to ladle it into your chicken and mushroom mix. Stir in between each ladle full to make sure the flour is fully mixed in. When all the liquid is added continue to heat until it comes to a boil. The mixture should have thickened to a gravy consistency. Season to taste with salt and pepper.

Roll out your puff pastry on a clean surface, you want the pastry to be about the thickness of a pound coin.

Pour your pie filling into a pie dish and use the beaten egg on the very edges of the dish, this will help the pastry to stick. Lay your rolled out pastry over the top of your pie filling. Trim around the outside leaving 2ish cm over the edge of the dish and use your fingers to pinch the pastry around the outside edge, sealing it to the dish.

Cut a small cross into the centre of the pie and then with the remaining beaten egg, brush it over the surface of your pie. Bake in the oven for 25-30 minutes until the pastry is golden. Serve with vegetables and mashed potatoes. Enjoy!
Pin my Chicken and Mushroom Pie to save it for later!