This Traditional Lasagne is my husband's favourite dinner which is why it's the first recipe I'm sharing in my series of family favourites. Minced beef in a rich tomato sauce layered with pasta and a creamy cheesy sauce. It makes me hungry just thinking about it!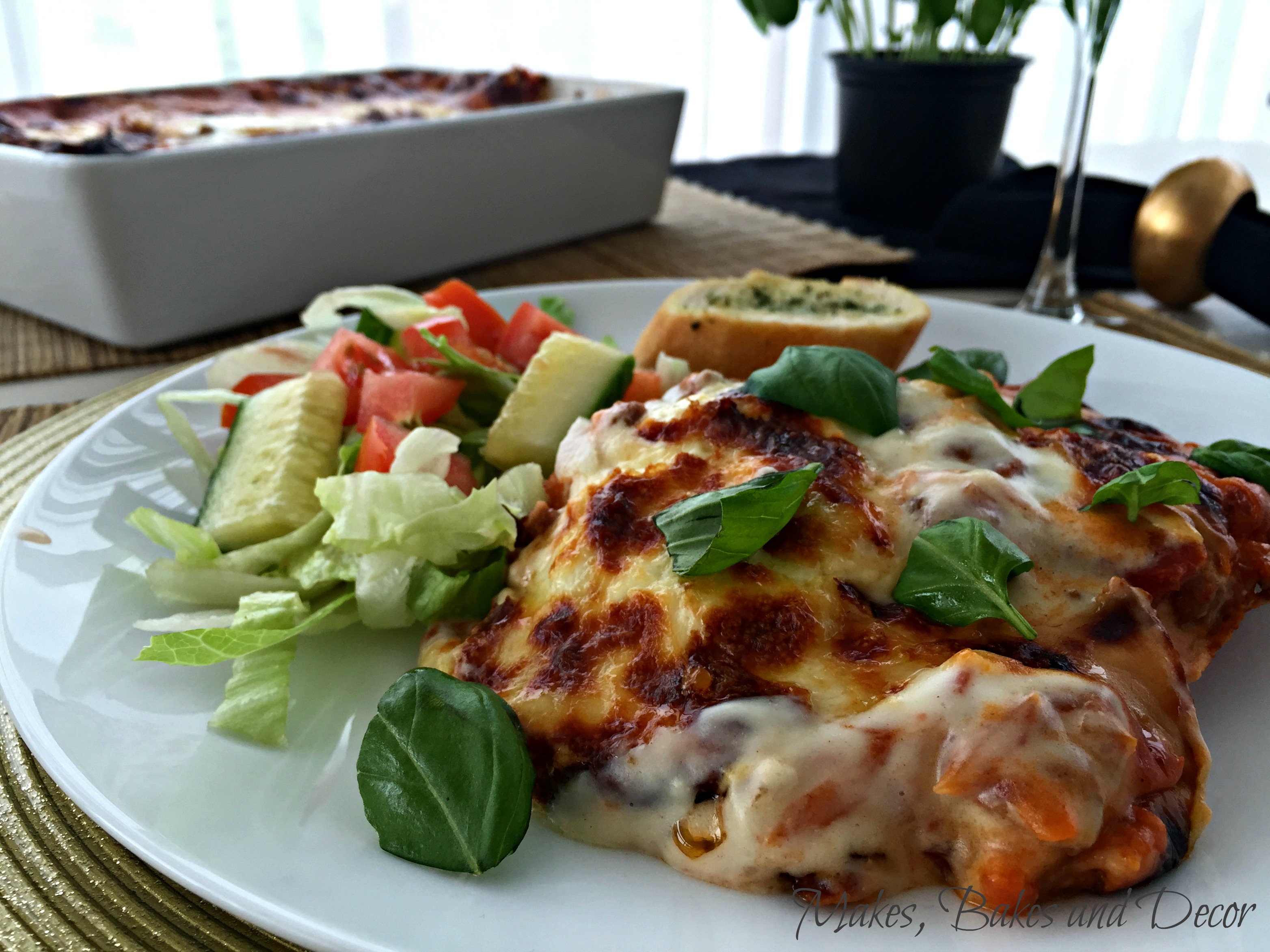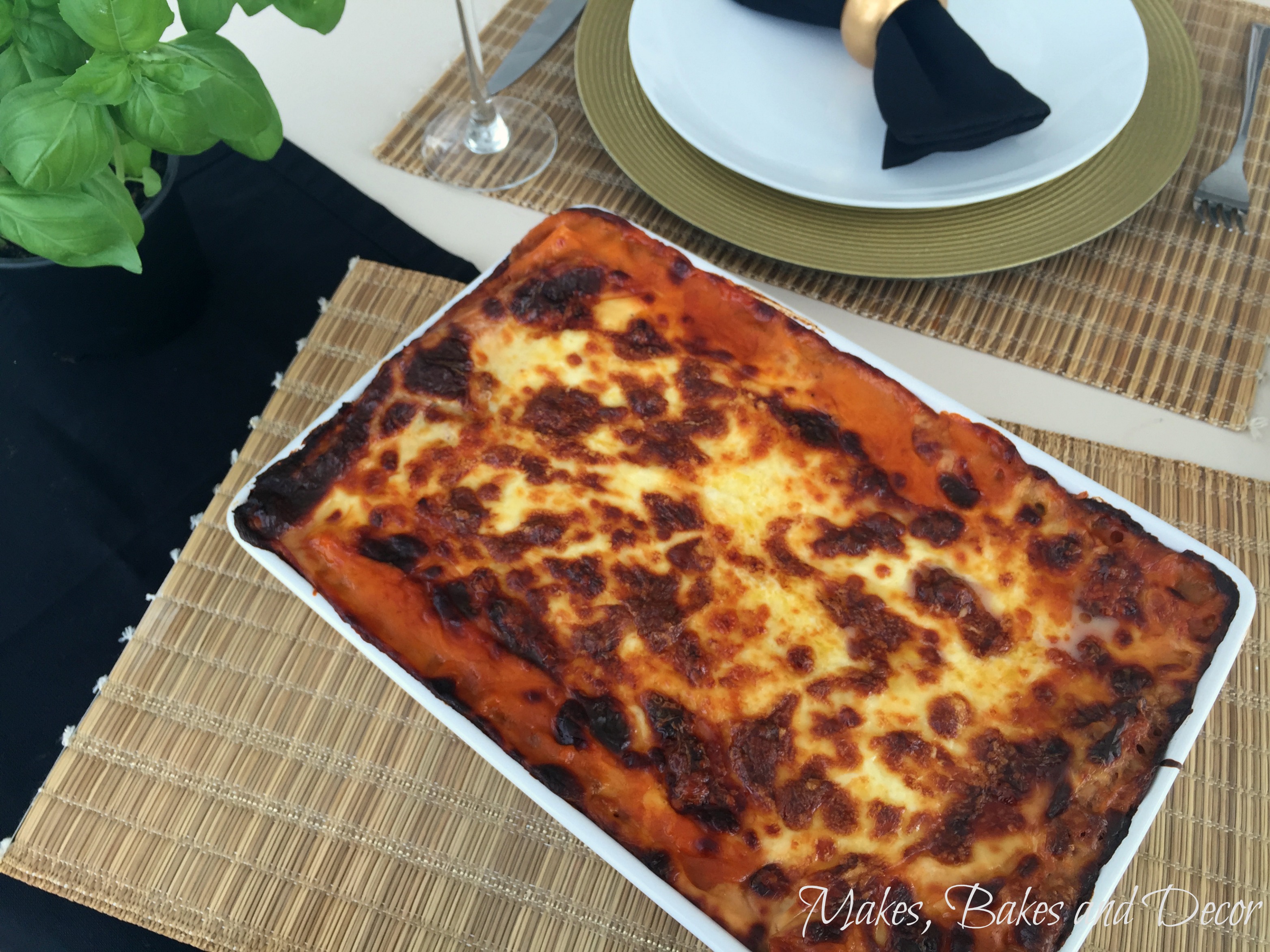 As I've already said this Traditional Lasagne is my husband's favourite. It was one of the first ever meals I cooked for him when we first got together and he loves it just as much now, 10 years on, as he did then.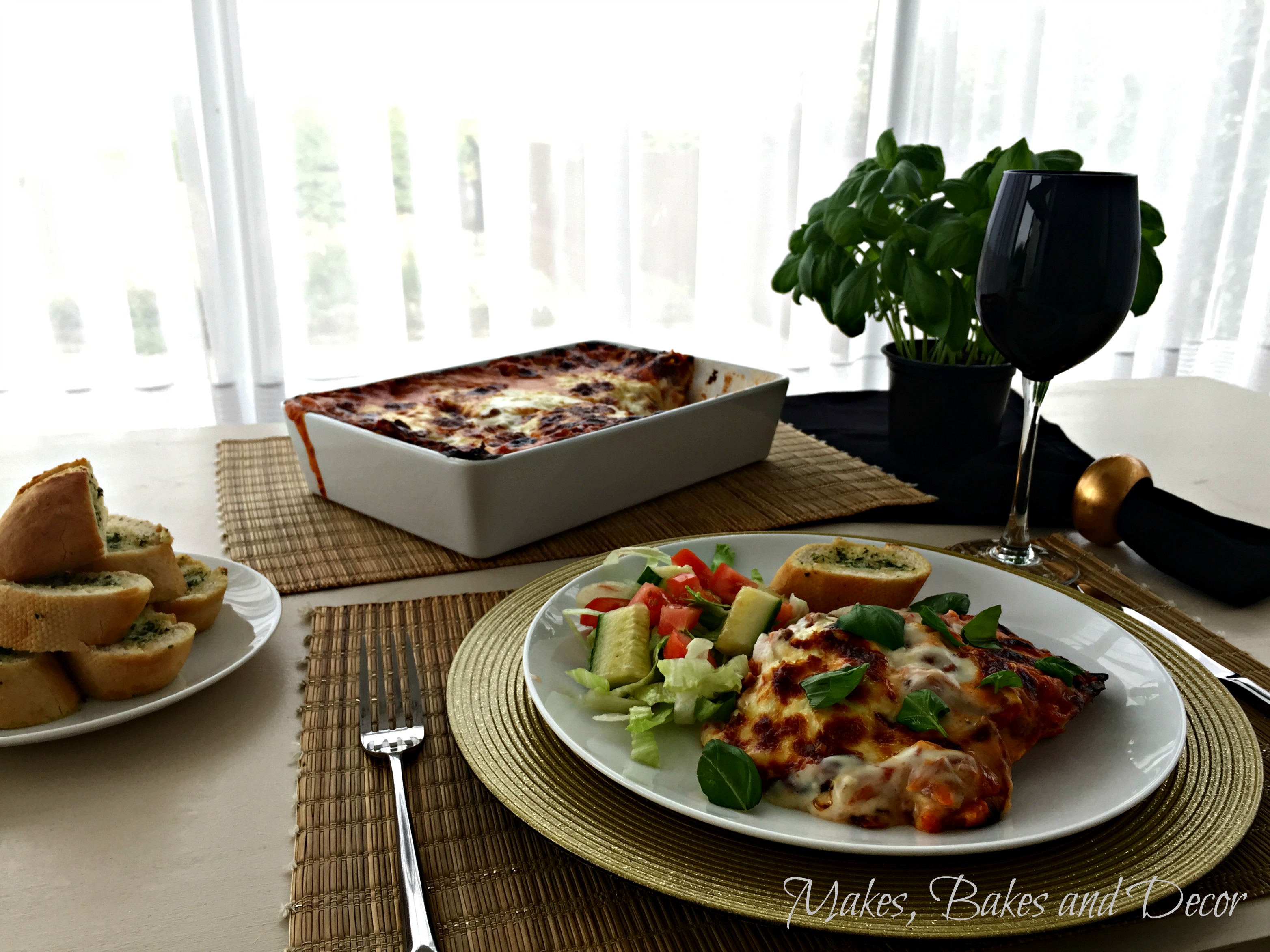 There are a few reasons why this Traditional Lasagne is one of my family's favourites. Firstly it is delicious! but also it's a brilliant freezer staple, especially for this time of year when we're coming up to christmas and everyone is so busy. I always double up the recipe when cooking so I can put one in the oven for tea and bang the other one in the freezer for when I'm too busy to cook from scratch. Traditional Lasagne is also a great meal for making ahead of time, for example, on a Monday I spend a lot of time in the kitchen as it's a mostly free day, so I will often make one of these ready for a Tuesday when I'm at work all day so when I get in I can just get it out the fridge and stick it in the oven.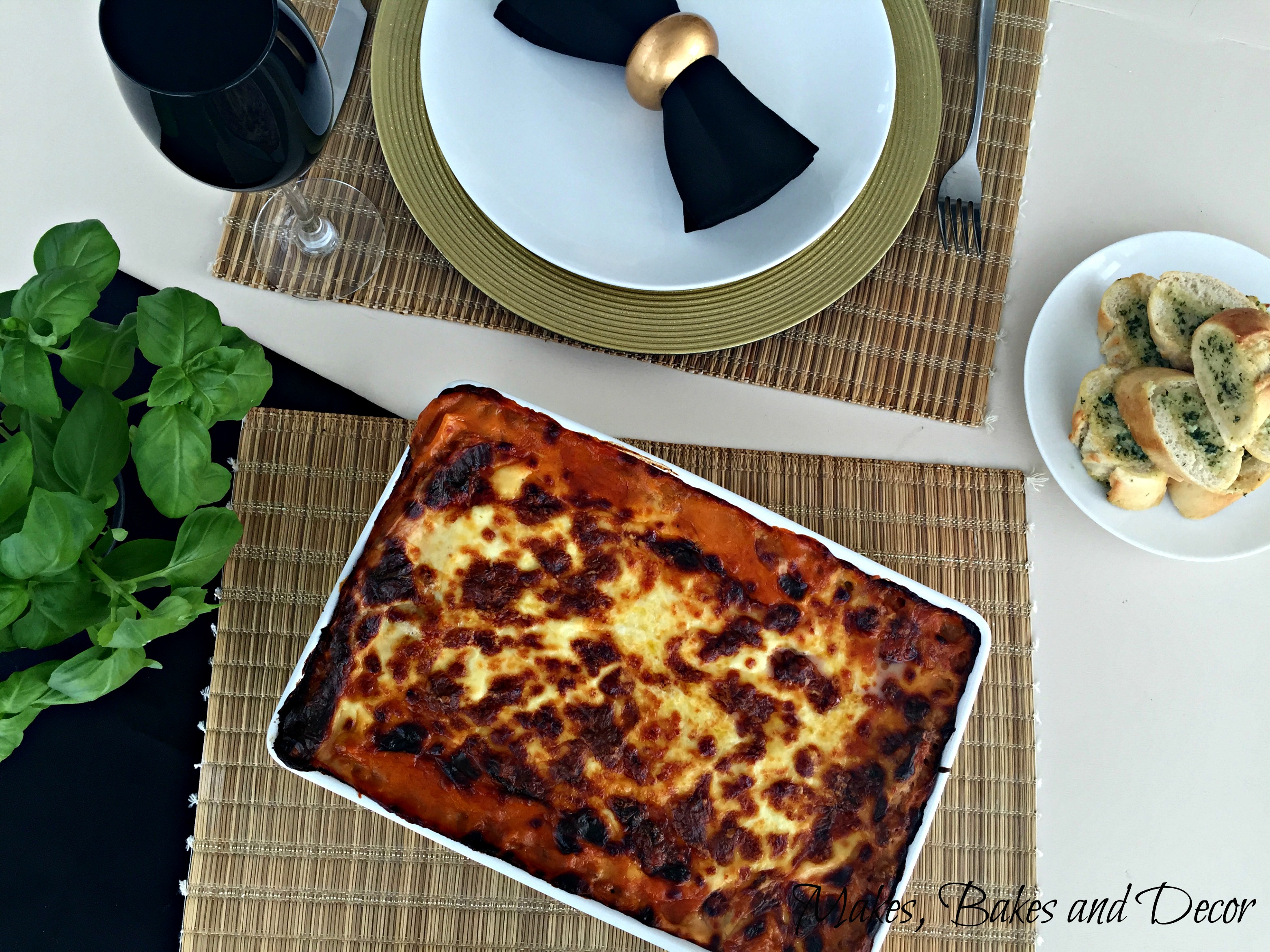 A traditional Italian Lasagne is basically layers of ragù (the meat), bechamel (the cheese sauce) and pasta. But the exact cheeses, herbs and meat vary from region to region so what you choose is up to you. When making mine I use a little less meat and more vegetables. There are a couple of reasons I do this. One reason is to get more vegetables into my husband (ha ha) and it also cuts down the calories making it a little healthier. The second reason is that it also brings the cost down as minced beef can be expensive, so by using less and putting more vegetables in its place you still have a hearty meal for a little less cost.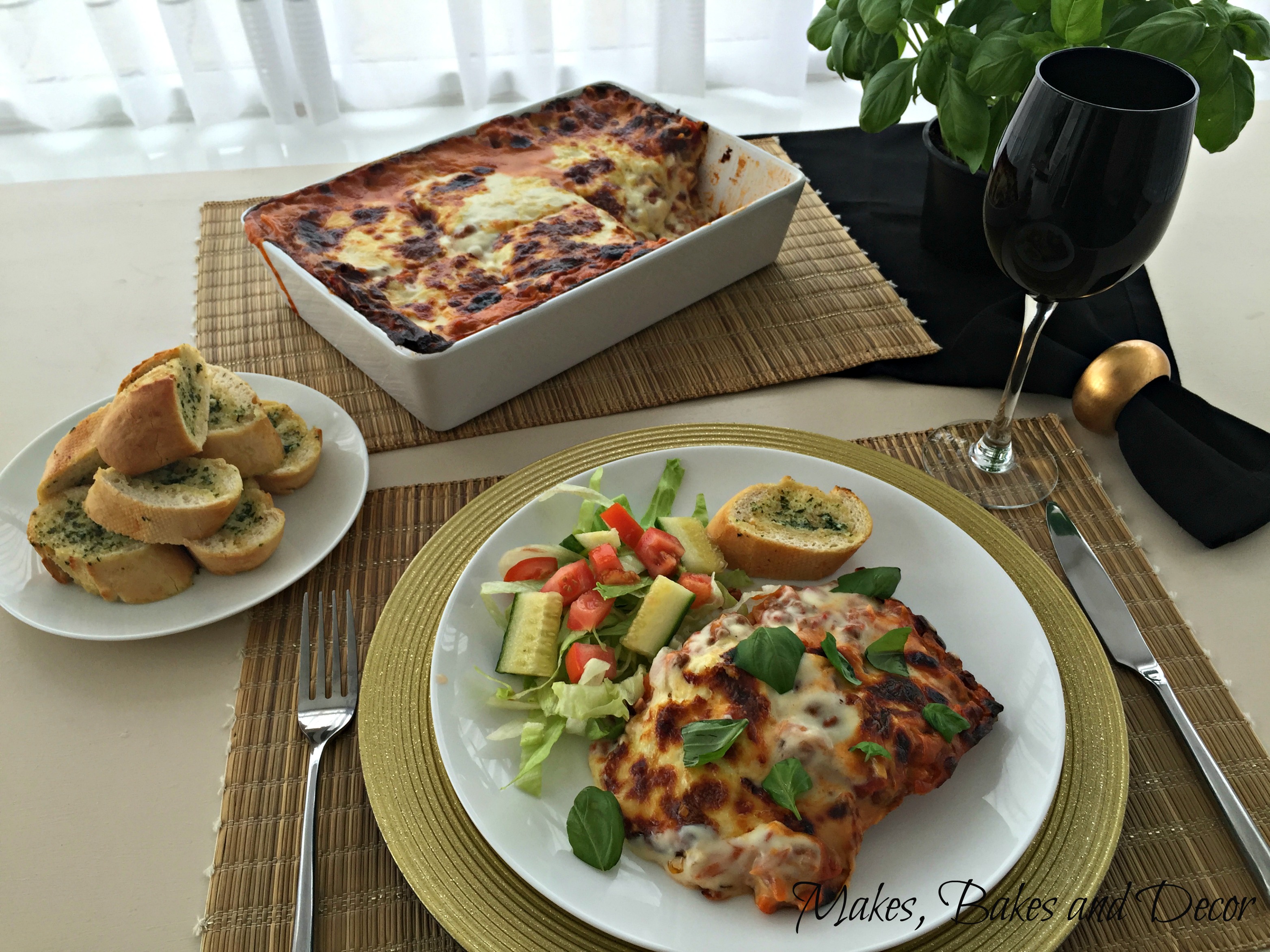 In England a lot of cafes serve Lasagne with chips and this absolutely drives me crazy! Because why would you have two types of carbs on your plate? For me Lasagne should be served with a nice crisp salad and some garlic bread on the side! Give the recipe a try and then let me know what you think in the comment section at the bottom of the page. Until my next post 🙂
Lianne x
Pin Traditional Lasagne for later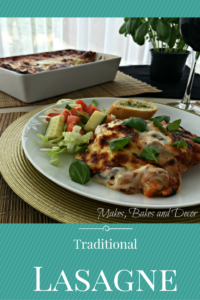 Looking for more meal recipes? why don't you follow my Delicious Food | Mains board on Pinterest!