This is my new Christmas Decoration Haul 2016. I've been out shopping (nothing new there) and I've found a few Christmas bargains that I had to snap up. I decided to share them with you so you can get your hands on them too!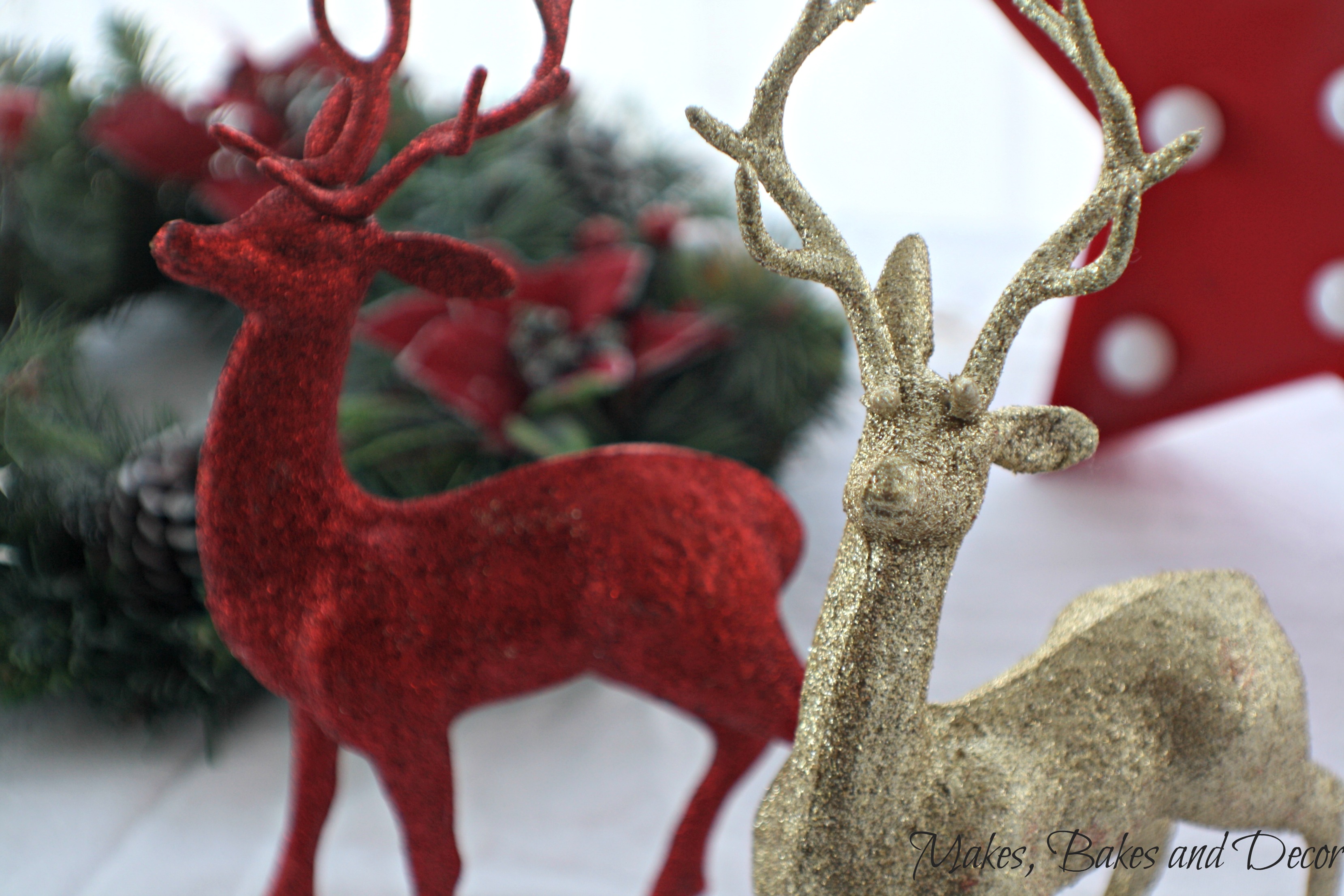 Living in a smallish town we don't have much choice when it comes to different shops. Unless of course you want to travel out further, but I do most of my shopping at home. Out of the shops we have available I do most of my decoration shopping from Wilkos, Home Bargains and Poundland. To be honest I think that would still be the case even if we had more choice. I think these three shops offer a lot of great value items and I use them for a lot of things all year round.
Let's start with Poundland. Of the three shops this is the one where you have to look for the bargains. Because although it's all cheap it isn't all worth buying (this is just my opinion, no offence poundland!). I did find a couple of pieces to take home with me this year though. First were these glittered stags! I had already seen some stags earlier in the day that were £5.99 elsewhere but hadn't wanted to spend that much, so when I saw these (at a pound each obviously) they went straight in my basket! They also do then in silver if that's your colour scheme. I should point out that these are only lightweight plastic figures but nobody will know that when they are on your shelf.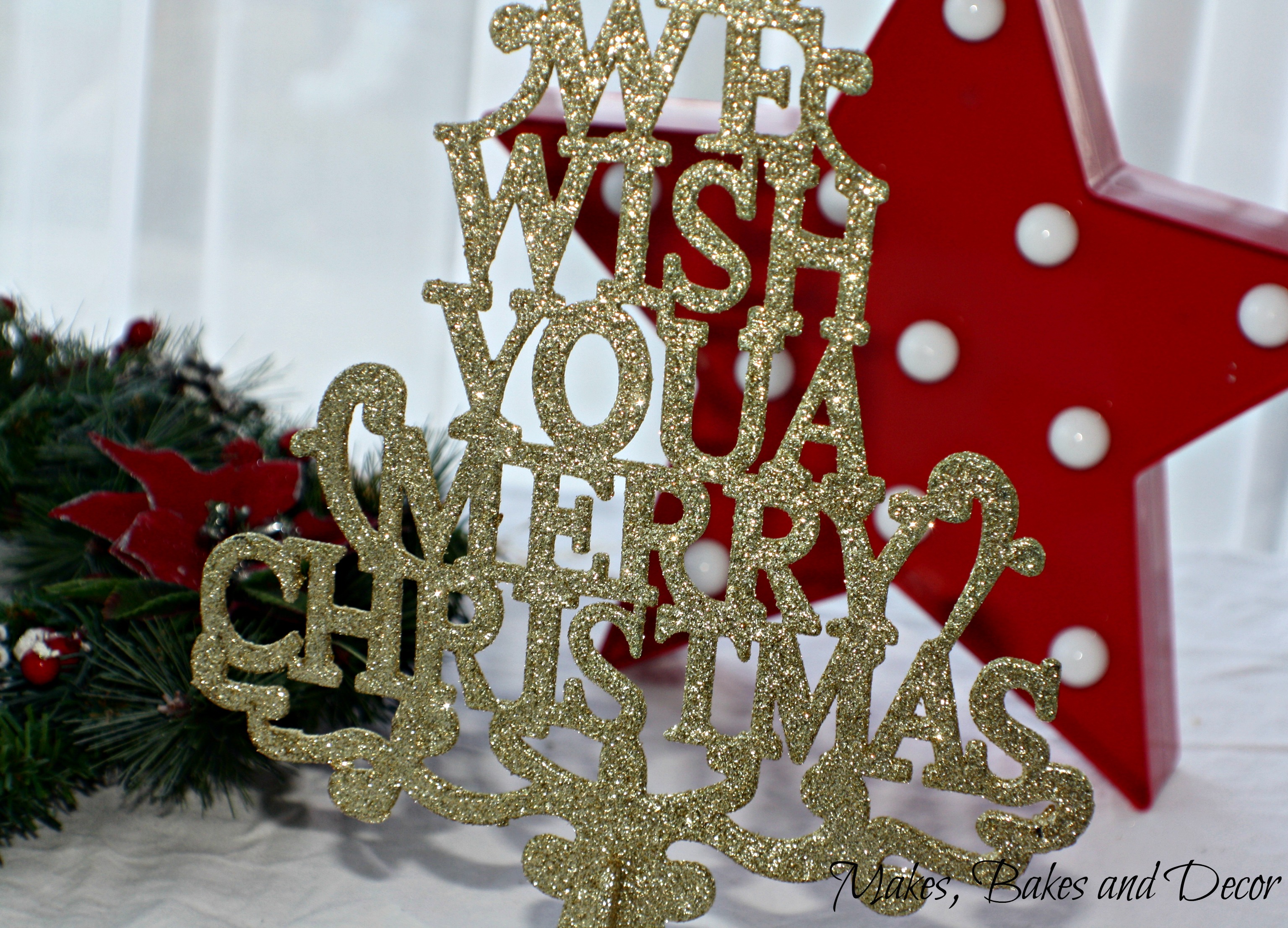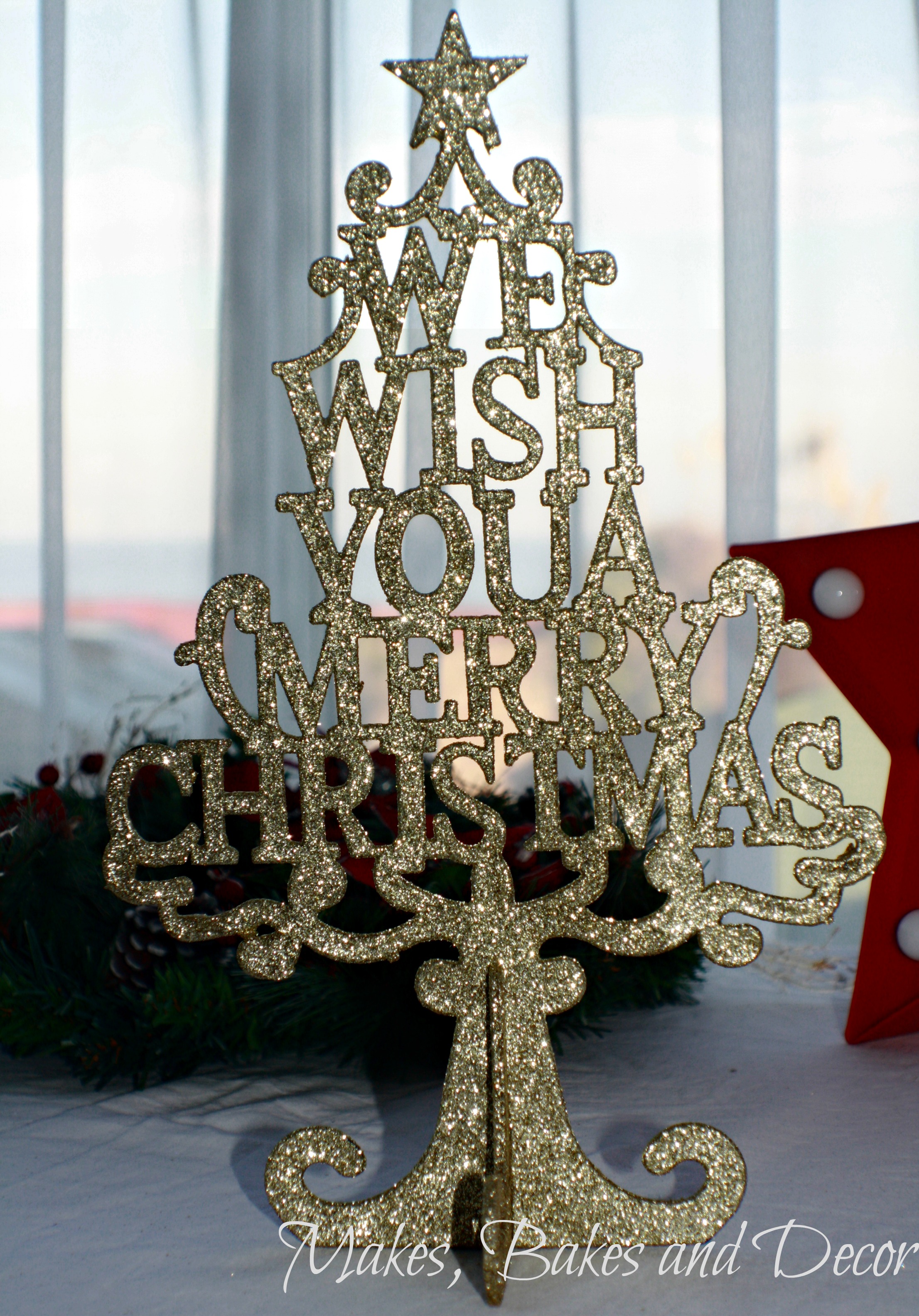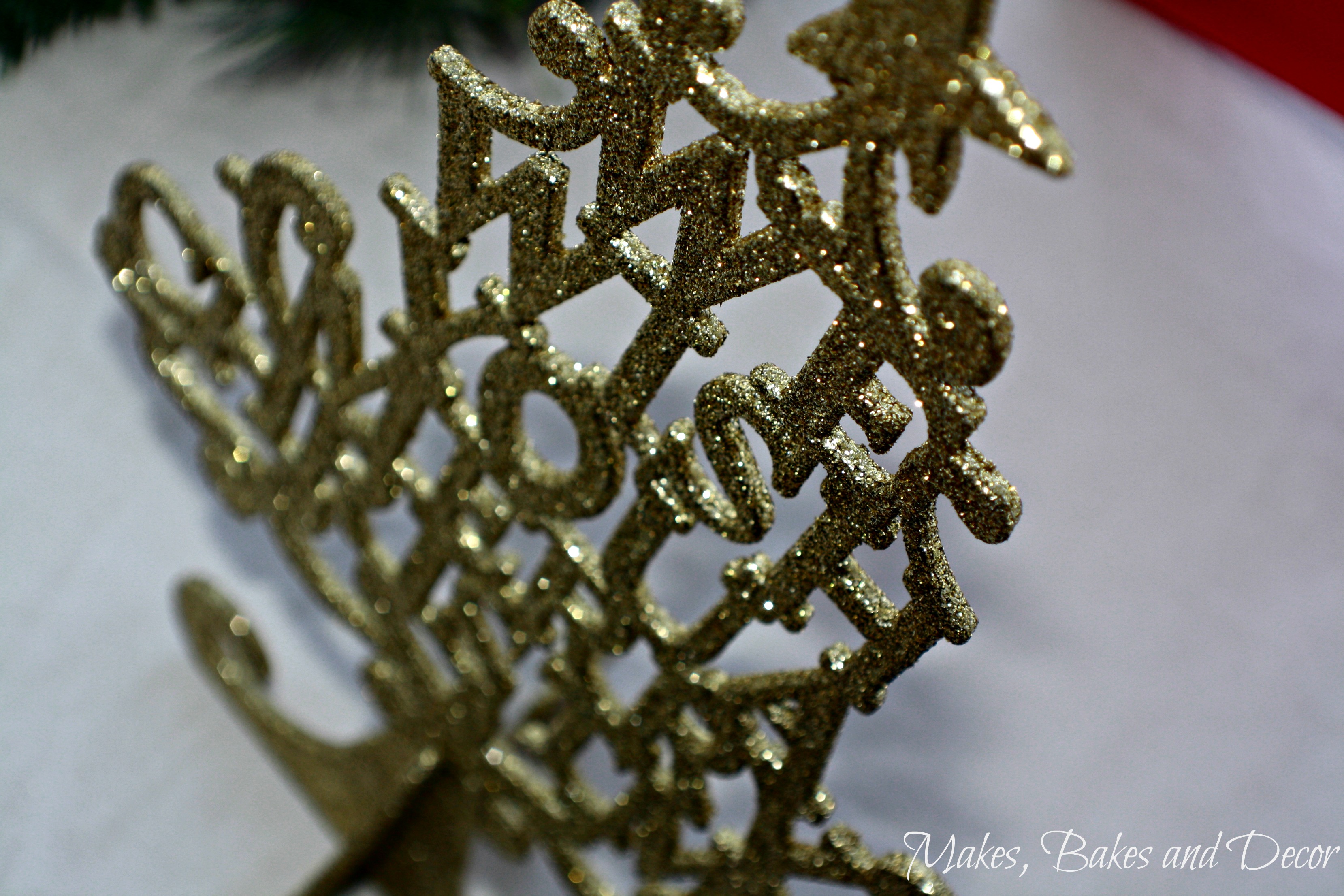 The other purchase I made in Poundland was this stand up Christmas tree. This is a really good size for putting on your mantel or a shelf. I would say it's about 30cm tall. You can never have too much glitter at Christmas in my opinion!
Normally I buy most of Wilkos Christmas collection but I restrained myself this year. I only purchased these two cute little stags (I think I have a thing for stag decorations this year). These are painted wood and only small but were a steal at only £1 each. I bought quite a few red and white items all together as I plan to decorate my kitchen in those colours this year.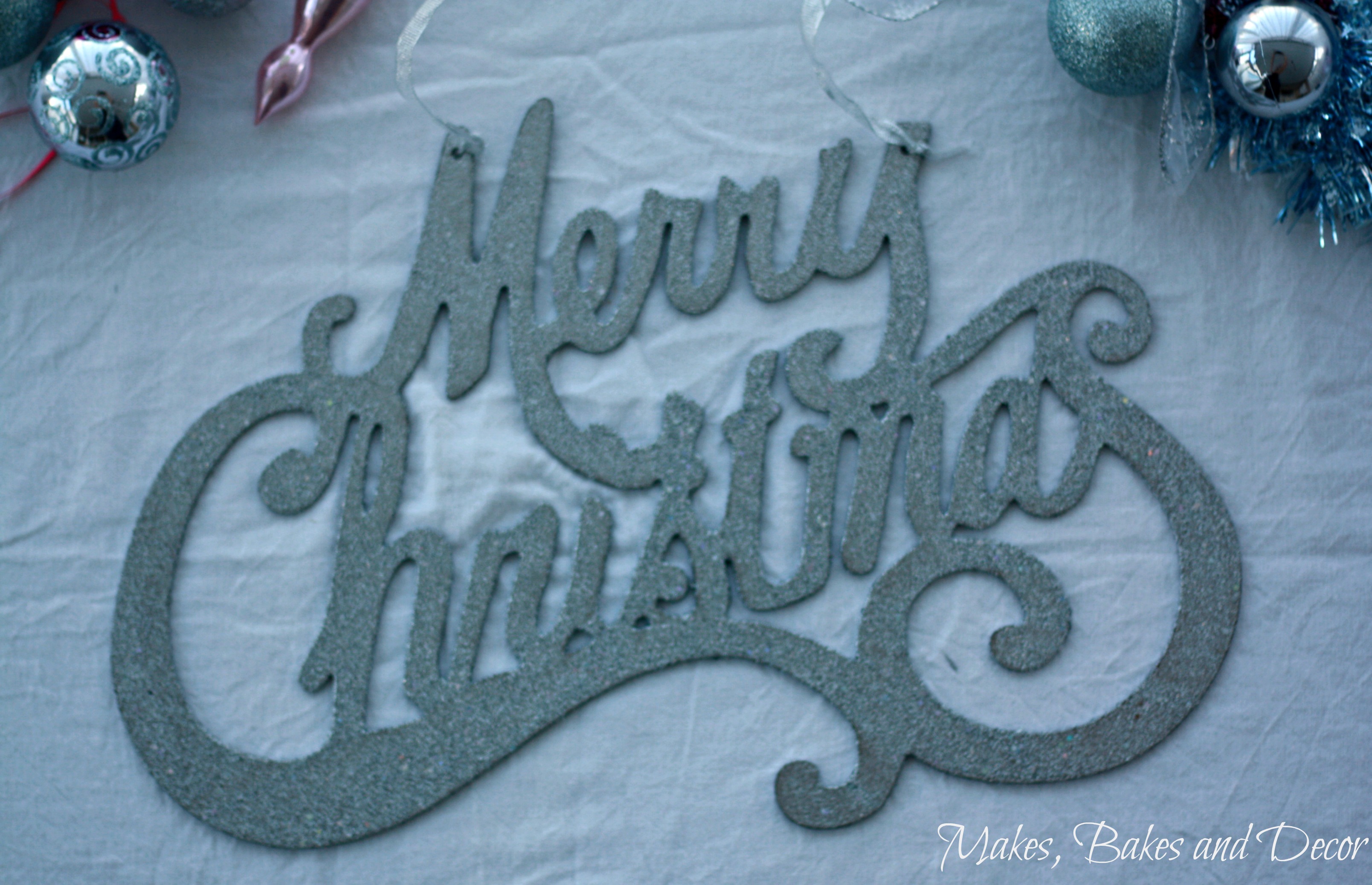 The last shop to move on to is Home Bargains and this is the shop I spent the most in. It always is! I can always find something to buy in here. This silver glittered Merry Christmas sign was only 99p. It went into my basket as I got a gold one last year that I hung in my office/library space. My colour scheme in that room is changing this year though so I wanted this silver one to hang in the same spot. You can still get this in gold as well.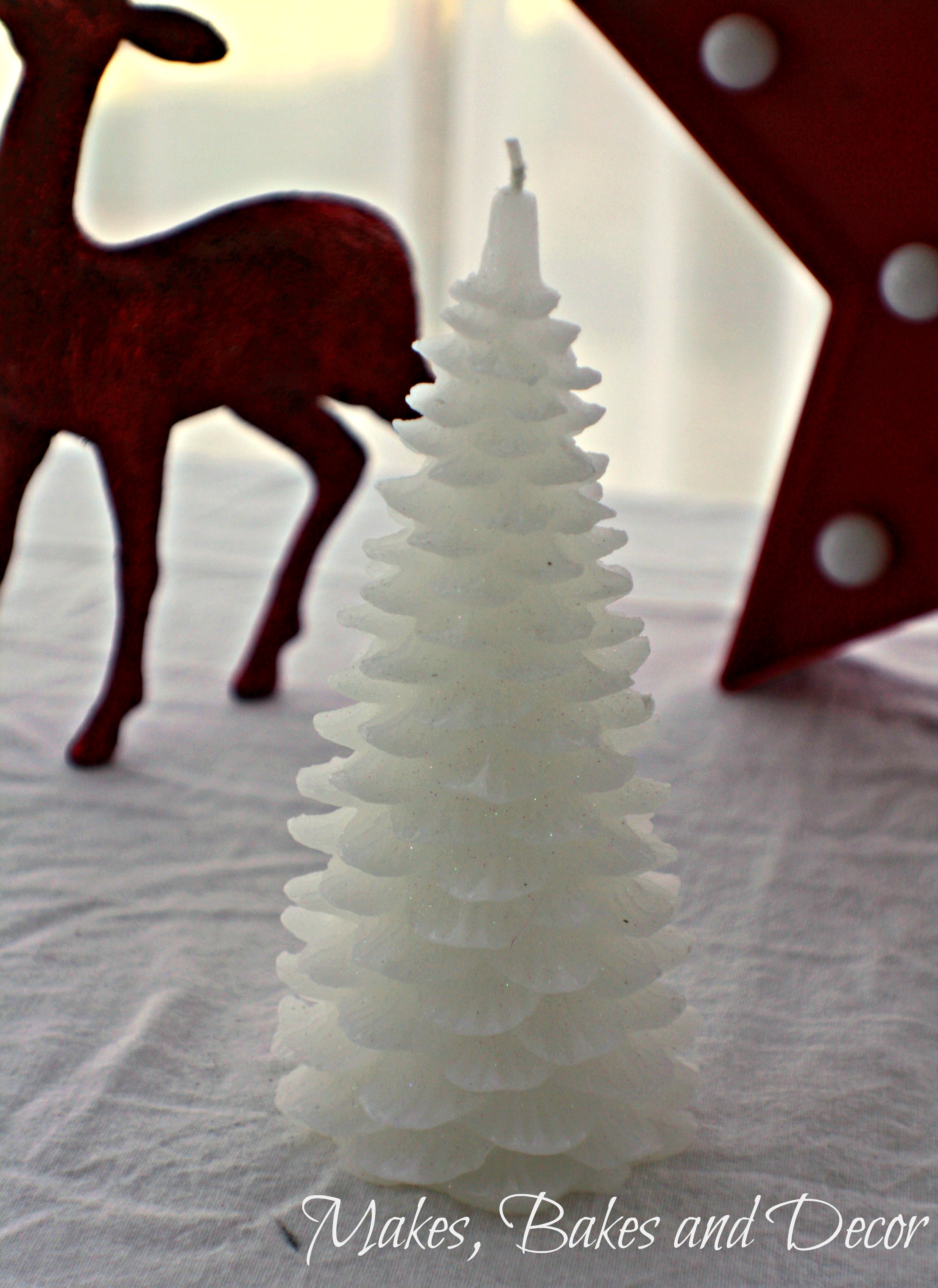 This candle was £1.99. I got it to go in my kitchen and I'm probably not going to ever light it though! My husband thinks I'm mad that I keep some candles just for decoration ha ha.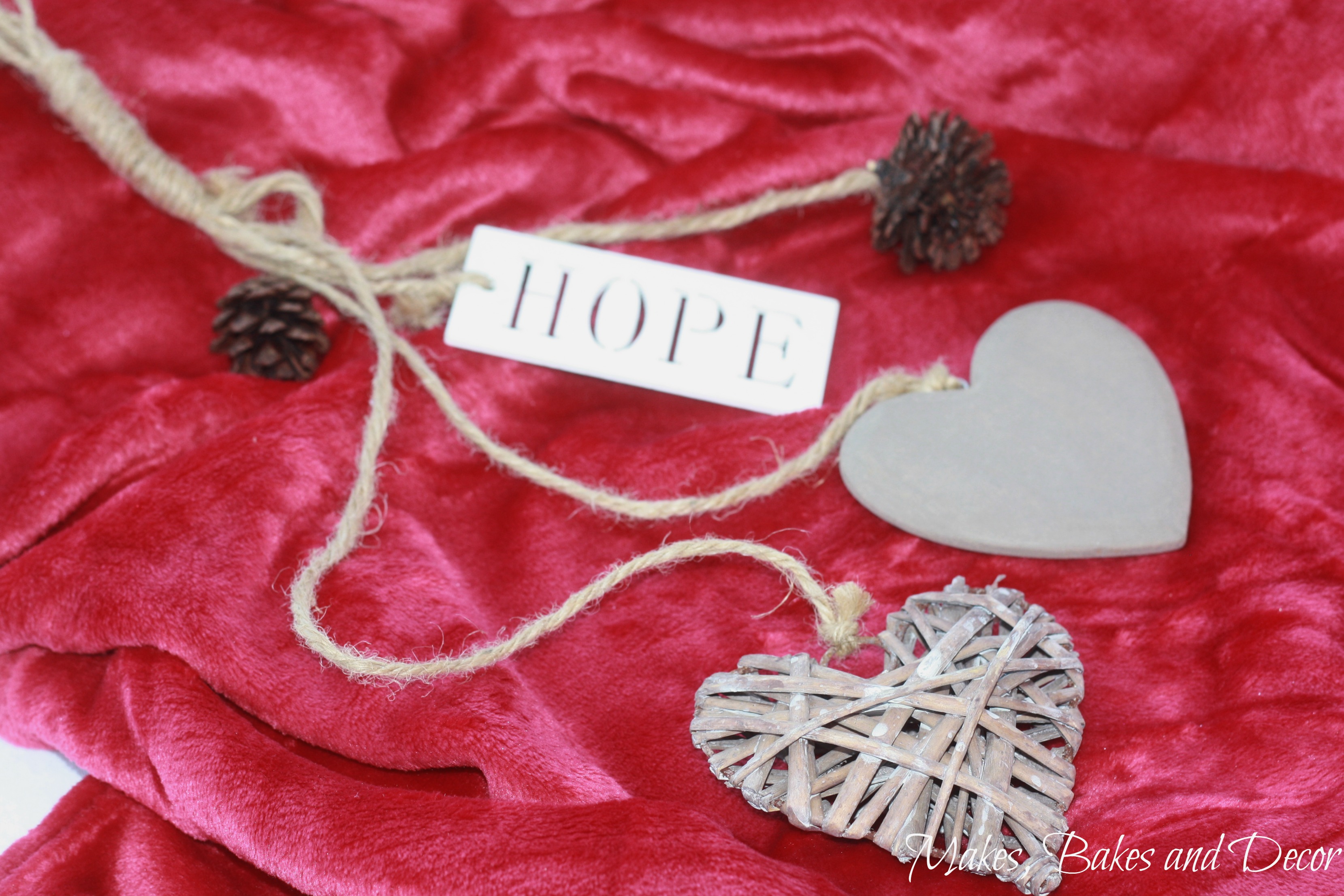 These hanging heart decoration were only £1.29 each! I got two to use either side of my fireplace. This red throw was so cheap too. Just £3.99, I already have a cream one on my reading chair in the office/library space (you can see it here). They are just so soft and snuggly.
I absolutely love tea lights at Christmas, I put them everywhere. So these red tealight holders will be dotted around somewhere in my living room. Can you believe they were only 99p for the three! The gold dish will be going on my coffee table, again it was only 99p.
This is my favourite picture I took of my Christmas Decoration Haul 2016! The tea towels cost £1.99 for four and I think they will bring some Christmas colour to my kitchen. The star dish (costing £1.29) and the mini candy canes (costing 99p) are also destined for the kitchen. There was also a small christmas tree dish available at the same price and a larger version of each ( I can't remember how much) too.
Last pictures! I just love this glass. It is super cute. I just know Mason is going to be having his milk in this all December and it was only 59p!
I really hope you have enjoyed looking through my Christmas Decoration Haul 2016. Are you addicted to buying christmas decorations like me? Let me know if you have found any Christmas decoration bargains in the comments below. I might just need to make a few more purchases ha ha. Thanks for reading!
Lianne x
Pin Christmas Decoration Haul 2016 for later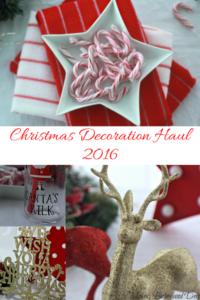 Looking for more inspiration for your own christmas decorations? Why don't you follow my Christmas | Decorating board on pinterest!
[bws_pinterest_widget type="board" url="https://uk.pinterest.com/makesbakesdecor/christmas-decorating/"]