Hi everyone, happy Friday! I usually put my new posts up on a Tuesday but this week has been all topsy turvy due to a mid week cake order so I'm sharing with you today instead. And we're here to talk Cosy nights in. I don't know about you but I'm getting a little fed up with 'staying home' we're in lockdown three now here in the UK and I'm feeling just about done with all of it. So when By Candlelight contacted me about their range of candle lighters and how I could use them to have a cosy night in I decided it would be a great way to make a bit more out of our evenings at home. Shaun and I have not had any child free time together for well over a year now and with lockdown we've fallen into an evening routine of watching Netflix and going to bed. It's gotten a little repetitive. I decided it was time to look at the types of things that we can do together in the evening after the kids have gone to bed and just make more of them.
This post is in collaboration with By candlelight and I was gifted some items to help me set the scene for my cosy nights in.
Cosy Nights in – Movie Night
For cosy night in number one, instead of just sticking the tv on, not really watching anything or scrolling for ages before choosing the same old thing. Have a proper movie night. Pick your film ahead of time as I don't know about you be we can spend a good hour just trying to decide what to watch. Set the scene with cosy blankets, drinks, snacks of choice (it's usually chocolate or ice cream for us) and get a nice relaxing wax melt lit with your By candlelight lighter.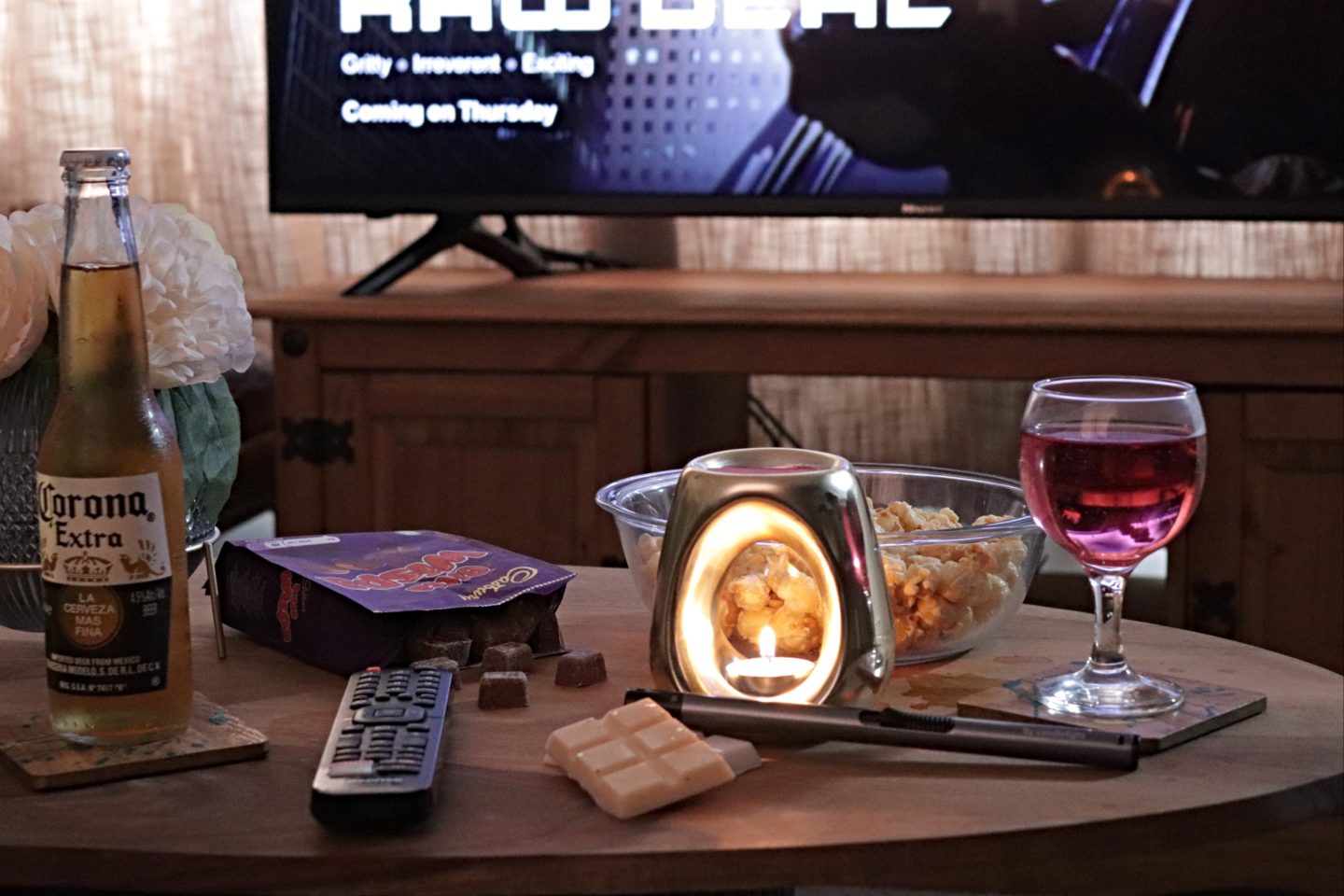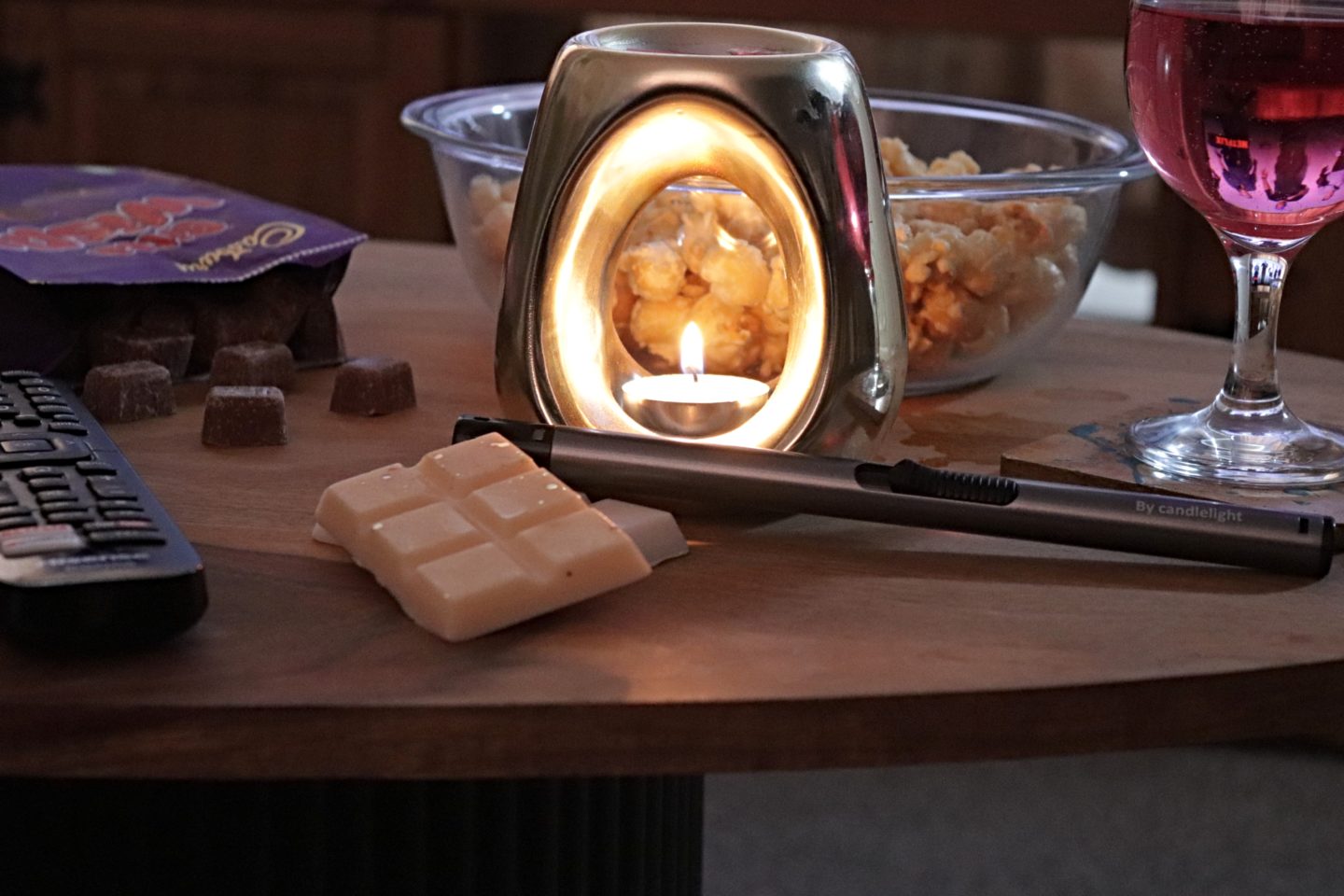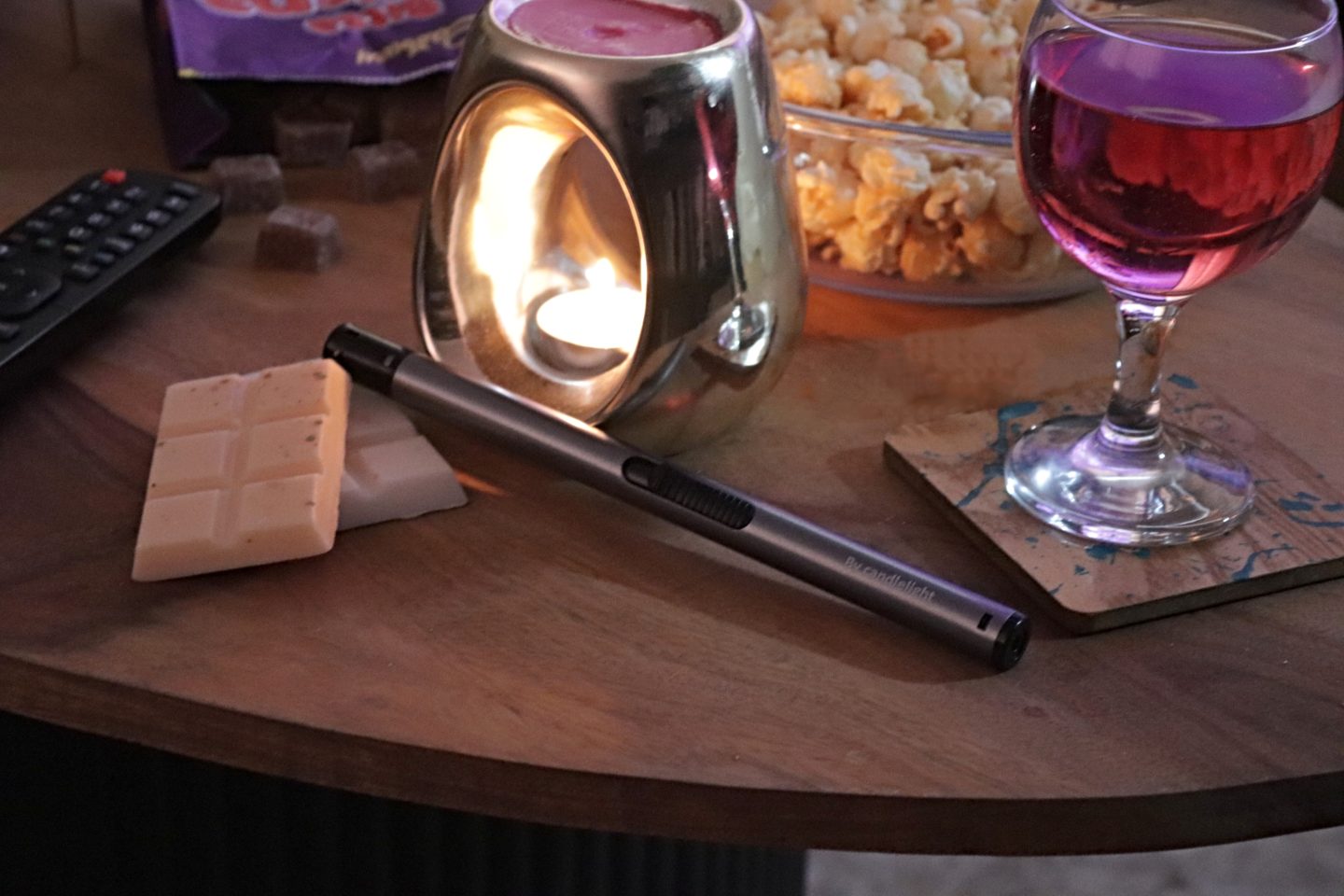 I put my wax melts on most nights all around the house and I had a long handled lighter that I used to put them on but it just wasn't pretty. It went away in the drawer and I would have to go and fetch it. This is one of the best features of the By candlelight lighters, that it is attractive enough to sit on your shelf (I keep it high, I do have two young children after all) and not look out of place. It comes in a range of colours too so you can even get it to fit your décor! Also if you love the coasters featured in the images above you can see how I made them here.
Games night
We have quite a few board games and card games that we never seem to play. So to change things up a bit, instead of sitting in front of the tv why not have a games night! Something like this also gives you the opportunity to actually have a conversation with each other. Make it an occasion by setting out the table with snacks (chocolate again for us!), a beautifully scented candle and a few different games. Card games are great as they don't take a lot of setting up and space but I do love a good game of Monopoly or The game of life. And don't forget to light your scented candles with your By candlelight lighter!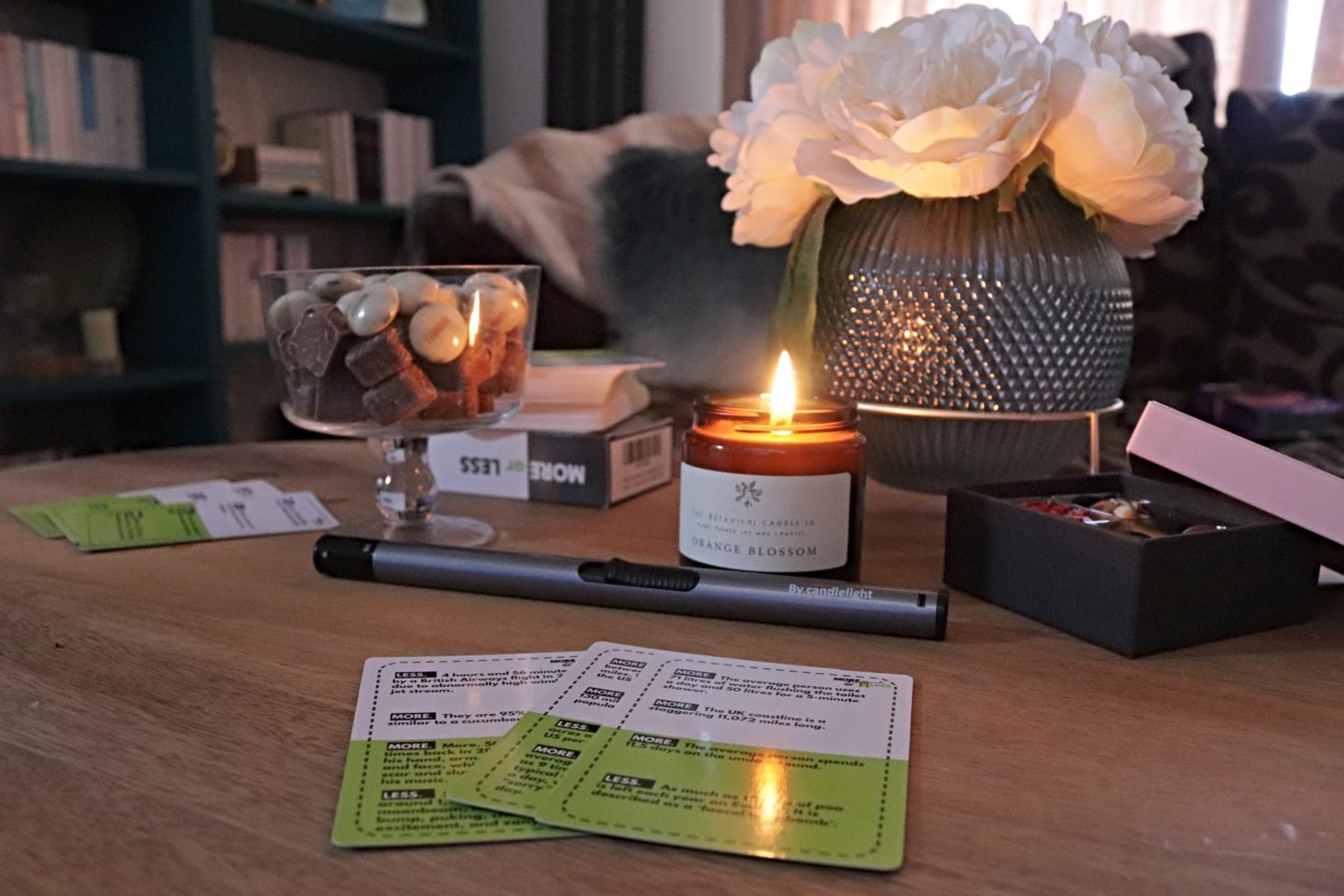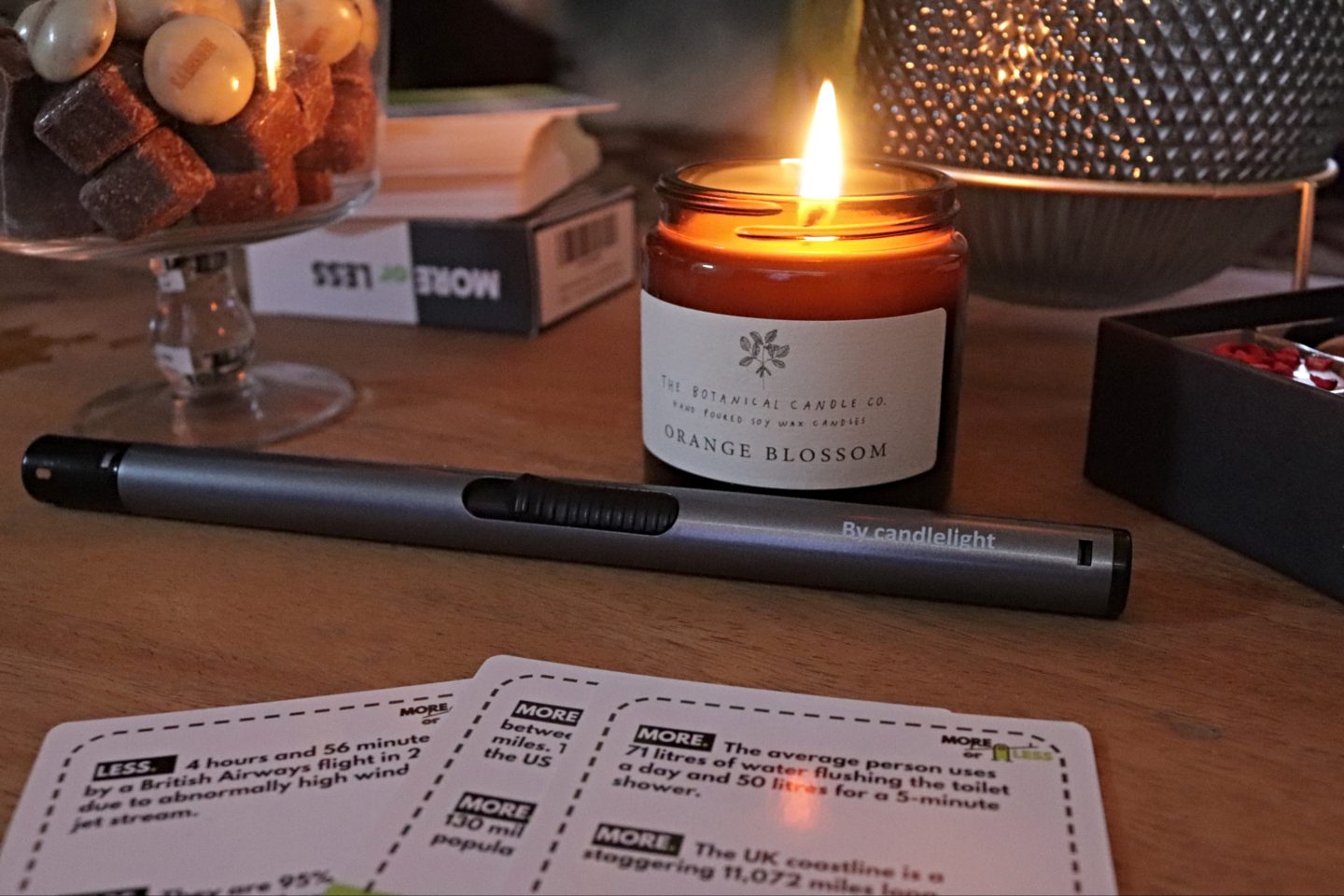 Candle lit dinner
Now when I say candle lit dinner I'm not suggesting you slave away in the kitchen cooking an elaborate meal. Although if you enjoy that then go for it. But how often do you get a takeaway? We do once a week and we eat it in front of the tv. And there is nothing wrong with that but once in a while why not take the time to set the table, eat together and have a conversation. We can't go out to restaurants and have date nights out so this is the next best thing. Set out your plates and cutlery, add some fancy napkins, light some candles and make a date night out of your weekly take away!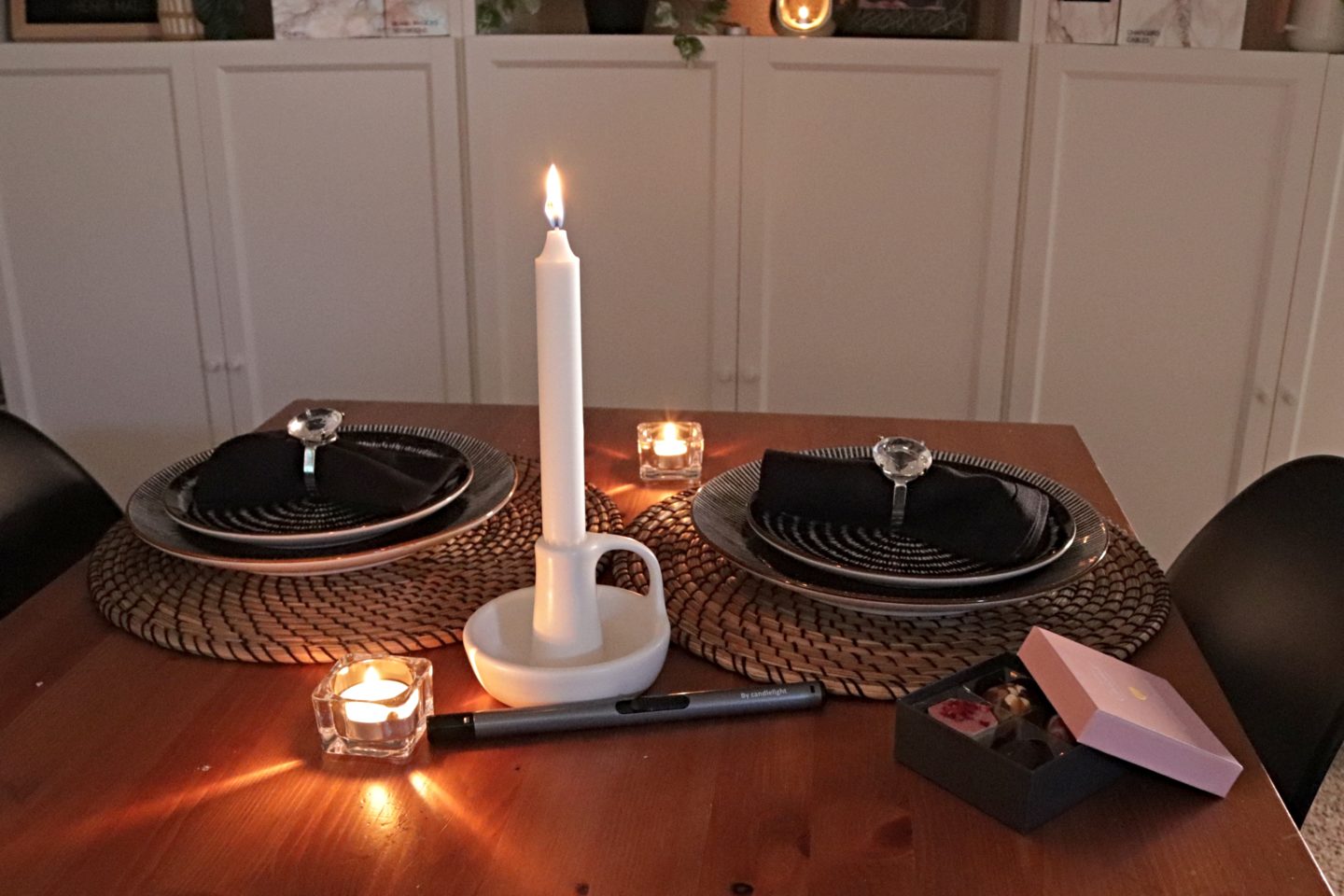 ---
Of course there are loads of other ways you can use your By candlelight lighter to make the most out of those relaxing moments at home. Having a luxurious candlelit bubble bath with a glass of wine or sitting down with a cosy blanket, a good book, coffee and a wax melt burning in the background are just a couple of things that I like to do to wind down after a busy day!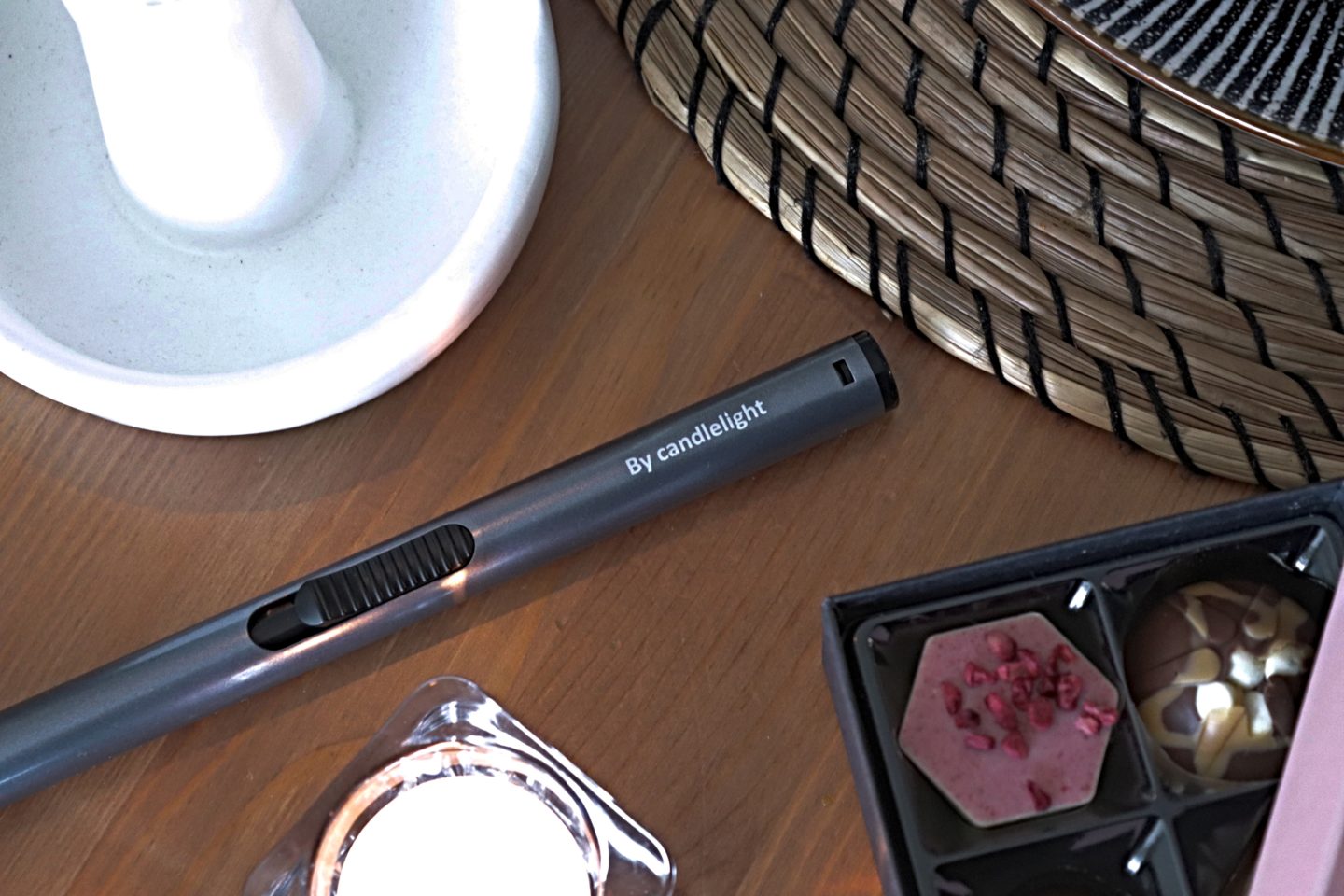 By candlelight candle lighters have been designed as an item anyone would be proud to have on display in their home. They are available in six luxurious metallic colours: rose gold, silver, pewter, pearlescent white, gold and bronze, each adding a touch of affordable luxury to any home display. The lighters are currently available from Morrisons and Ocado. You can find out more on their website, Instagram and Facebook.
What's your favourite way to have a cosy night in? let me know in the comments below!
Lianne x
Pin my Cosy Nights in with By candlelight post to save it for later!