If you have followed my blog for a while now you will know one thing. As soon as I say that a room is complete, that's about the time I will come up with a new idea or find something else to add! And that is definitely what has happened in the kitchen. There have been more than a couple of changes/additions since I posted the Rented Kitchen Reveal. One of those changes is what I want to share with you today. Creating a Scallop Feature Wall with DC-Fix.
Scalloped walls and scalloped shaped things in general are everywhere at the moment. They are very much 'in' in the world of interiors right now. I have even added a painted scalloped wall in the Children's bedroom which I absoloutly love. On one of my many scrolls through Instagram I particularlly loved the Scallops that Emma from Stove Pipe House created in her Kitchen. I'll add the post she shared below.
As you can see, Emma has painted the ceiling black and then inverted the scallop along the top edge of the wall. As a renter, of course I can't paint the ceiling black. I think the landlord would have a hard time accepting that even if I promised to paint it back after. So I came up with a way to add a black scalloped detail inspired by Emma's beautiful kitchen.
I also didn't want to paint. We don't have any plans to move right now but the list of walls that will need repainting when we leave is getting longer and longer so I wanted to come up with a way that had minimal repair work to do when it comes to removing it. That's when I thought of DC-Fix (or peel and stick vinyl for anyone who doesn't recognise the brand name). It made creating a scallop feature wall a breeze and I had the whole thing done in an hour or so!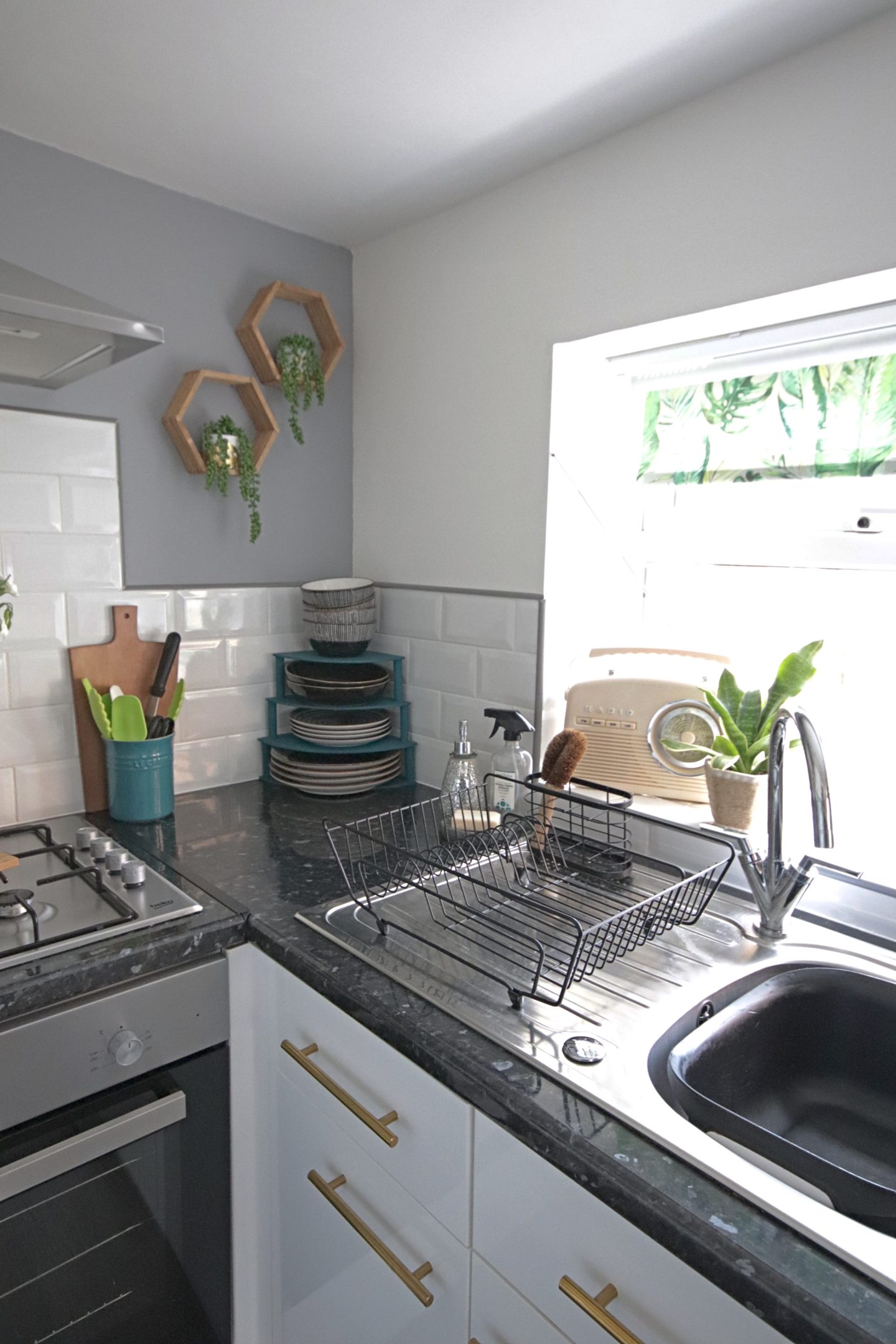 Here is the kitchen before I got started. I wanted to add the scallop along the top edge of the tiles and I wanted to go black. My love for black details has taken over recently and I can't stop adding pops of black around my home. Here is everything that I used to get on with Creating a Scallop Feature Wall with DC-Fix: