Decorating a Christmas cake can be as simple or a fancy as you like! Personally I like to keep things easy with a simple holly sprig design. I've decorated my Christmas cake the same way every year since I started making my own.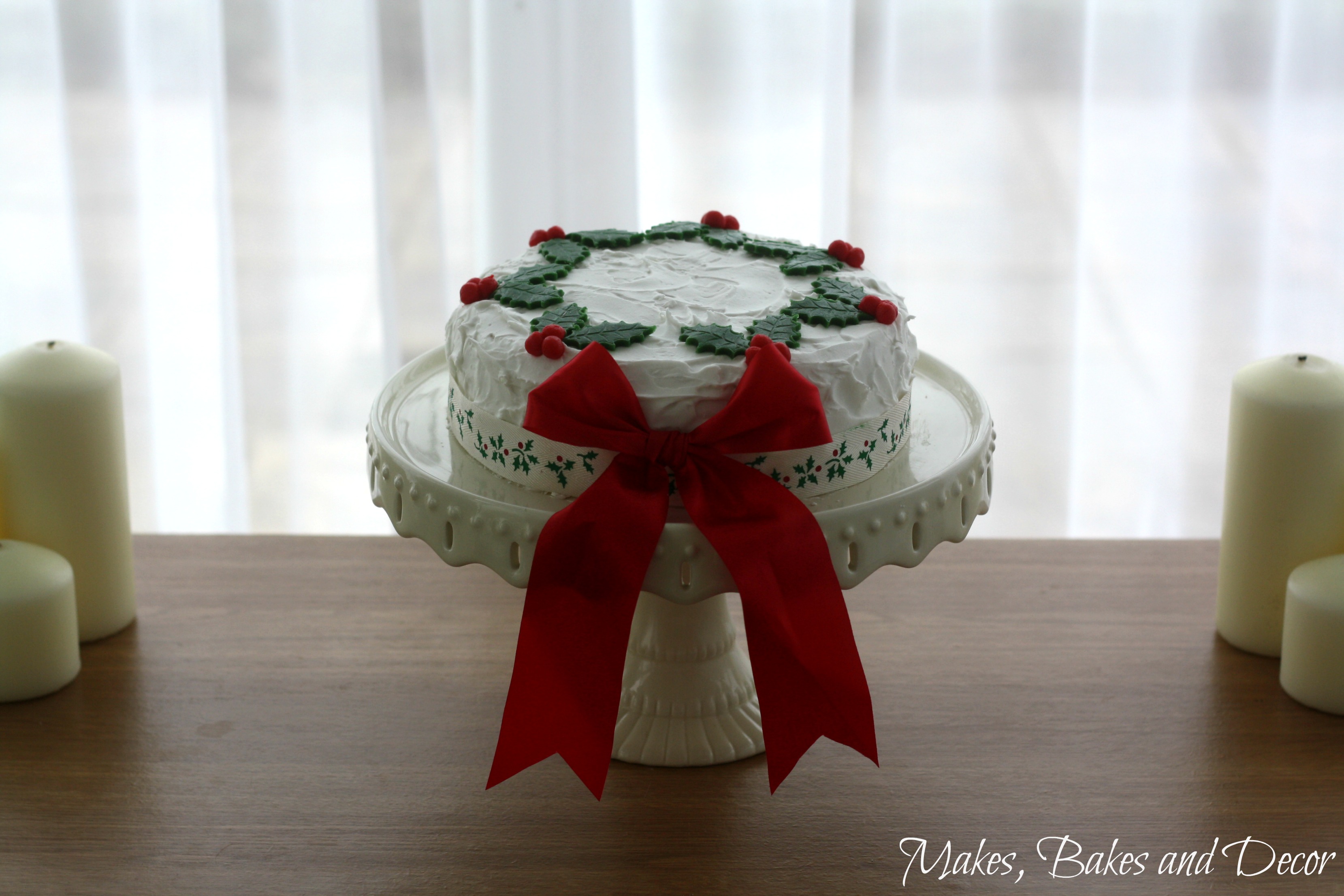 First you need your Christmas cake, you can find my Christmas cake recipe here. If you are decorating a Christmas cake the same as I have mine you need: 2 tablespoons apricot jam, 500g of marzipan, icing sugar (for dusting the work surface), red and green food colouring, royal icing (see recipe at the end of the post) and decorative ribbon.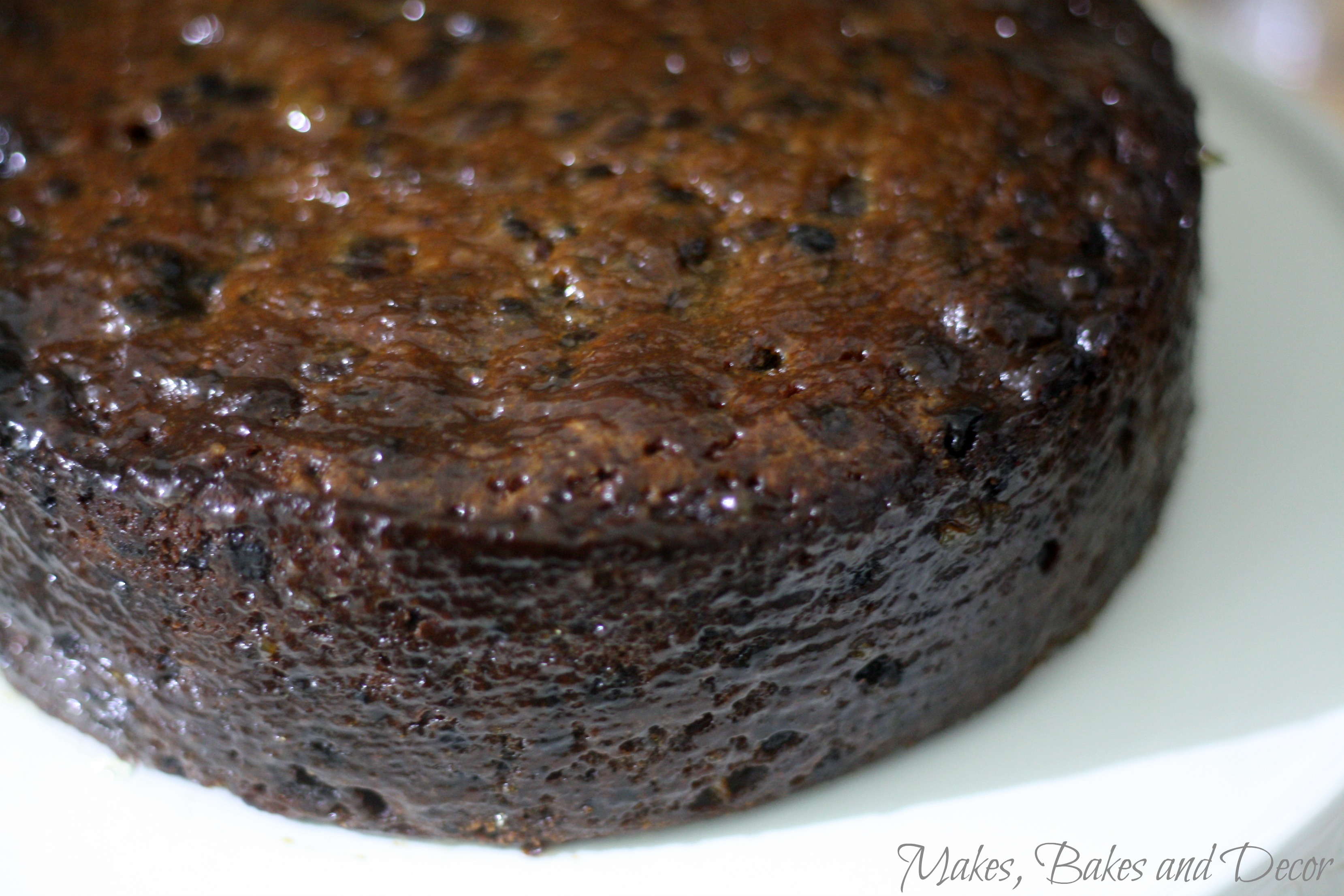 Your first step is to melt the apricot jam in the microwave (it won't take long about 30 seconds). Then brush the jam all over the surface of your cake.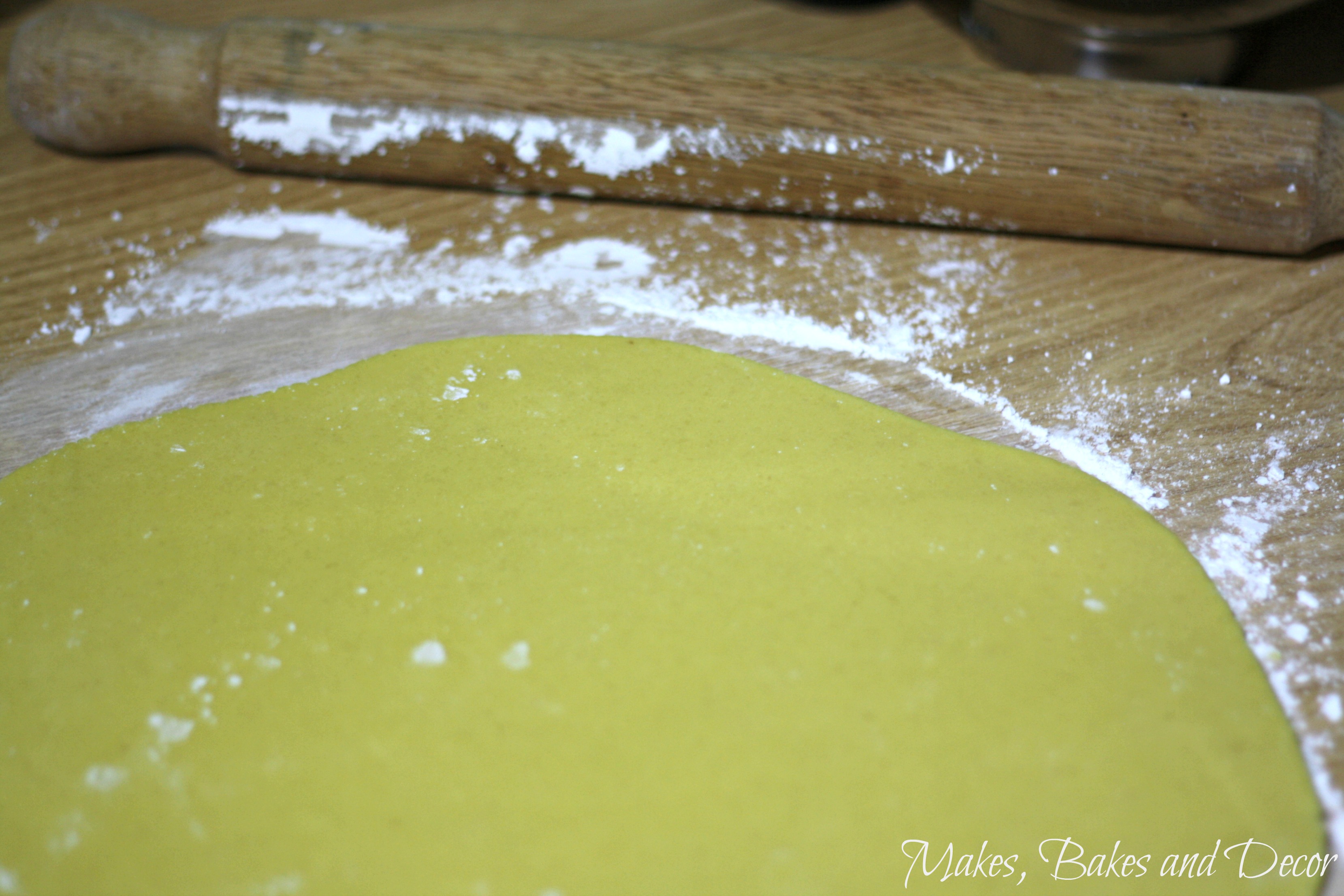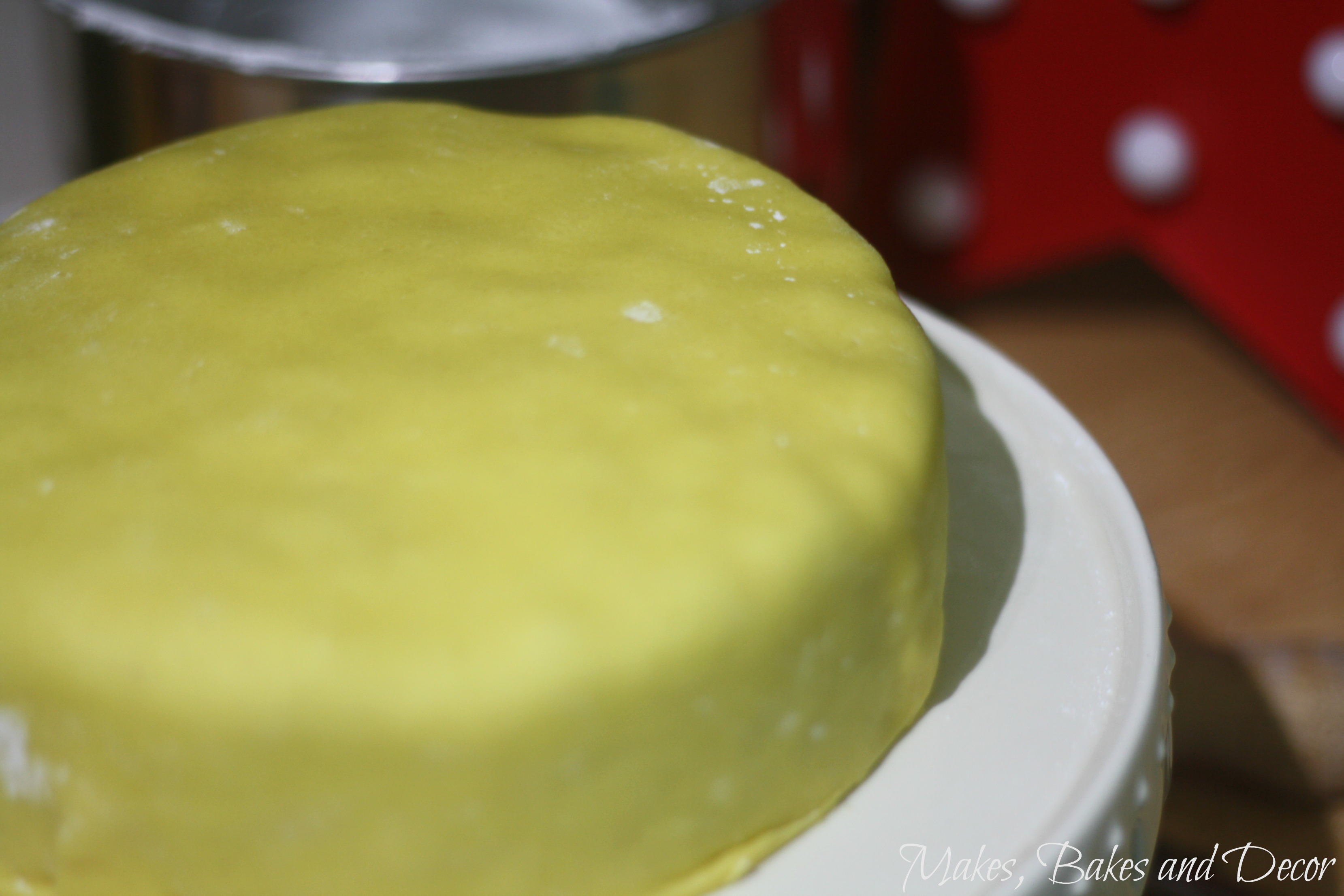 Next you need to roll out your marzipan on your surface dusted with icing sugar so it doesn't stick. Roll it large enough to cover the cake. Carefully lift the rolled out marzipan, place it over the cake and smooth it on the top and round the sides so that it sticks. Cut the excess from round the bottom edge. Don't be tempted to eat it, this is what you will use to make the holly leaves for the top!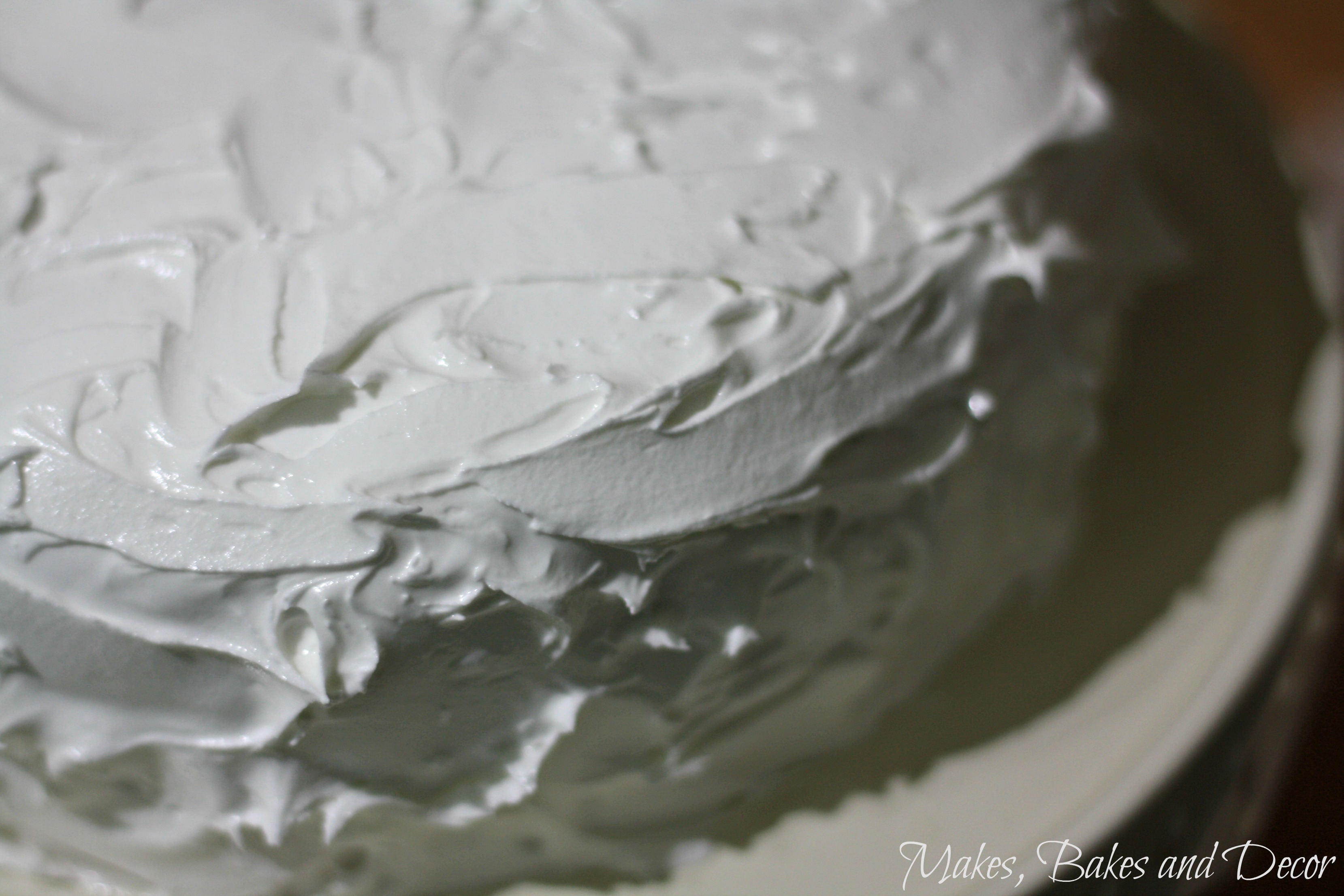 Place your cake onto a cake board/serving dish and cover the cake in the royal icing using an offset spatula. You want it to look rough and textured not smooth (so it looks like snow :)).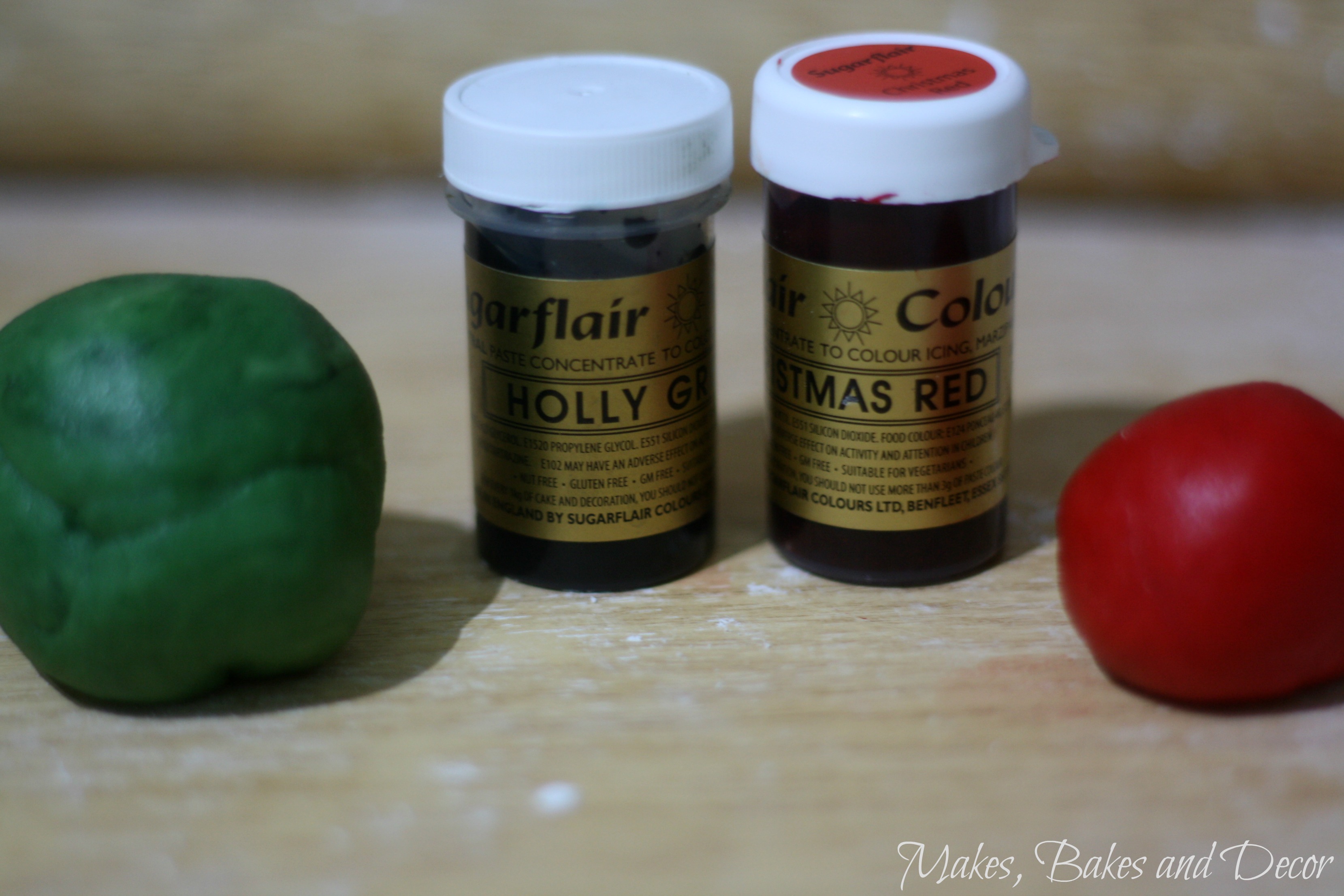 Colour 2/3 of your leftover marzipan green and 1/3 red. I always use Sugarflair's food colouring pastes in my cake decorating.Because they are a paste not a liquid you can get a more concentrated colour without your icing etc getting too wet. I used holly green and Christmas red, perfect colours!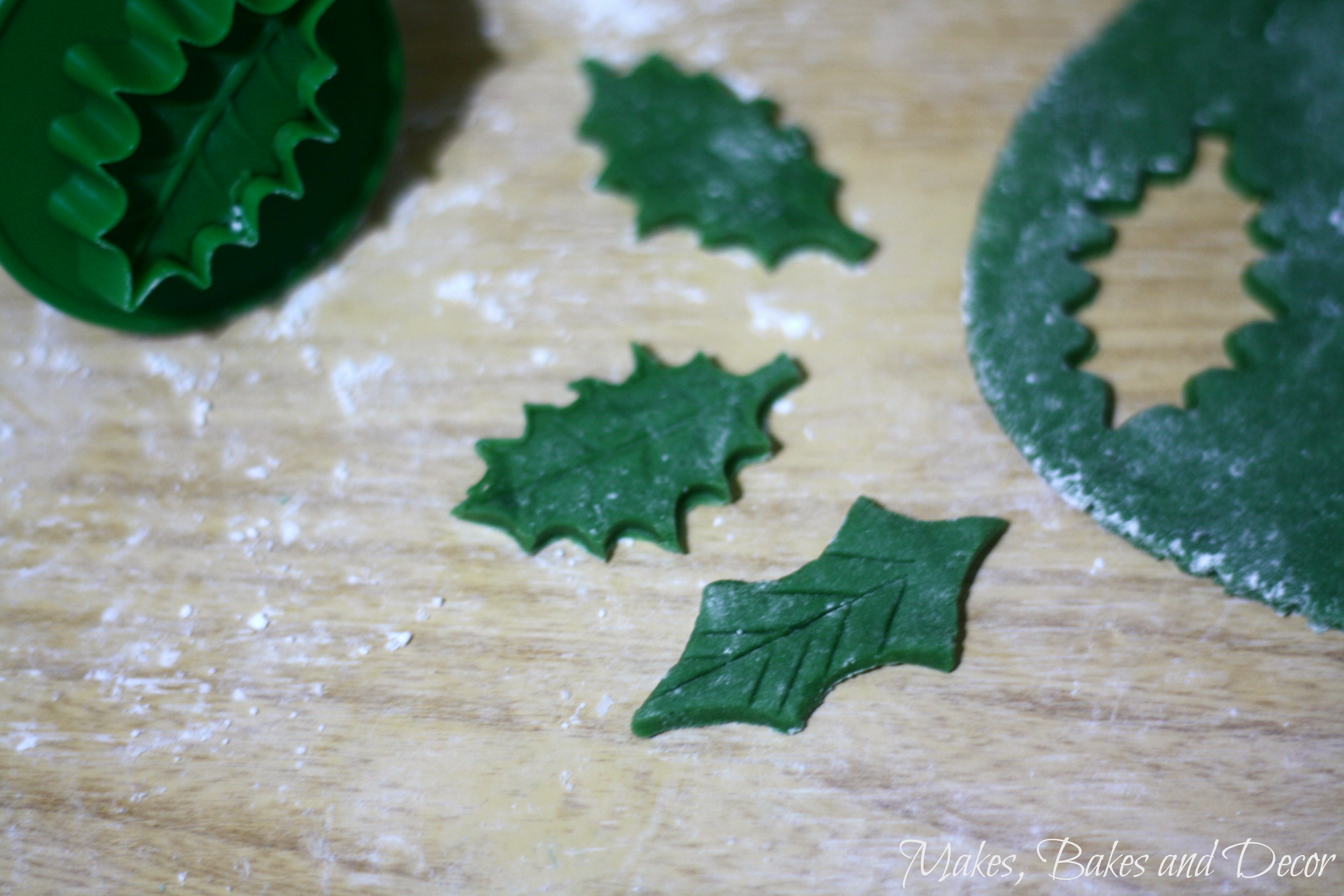 Roll out your green marzipan and cut out 14 holly leaves. I have a cutter, but you can easily cut them out free hand, with a knife, as you can see in the picture.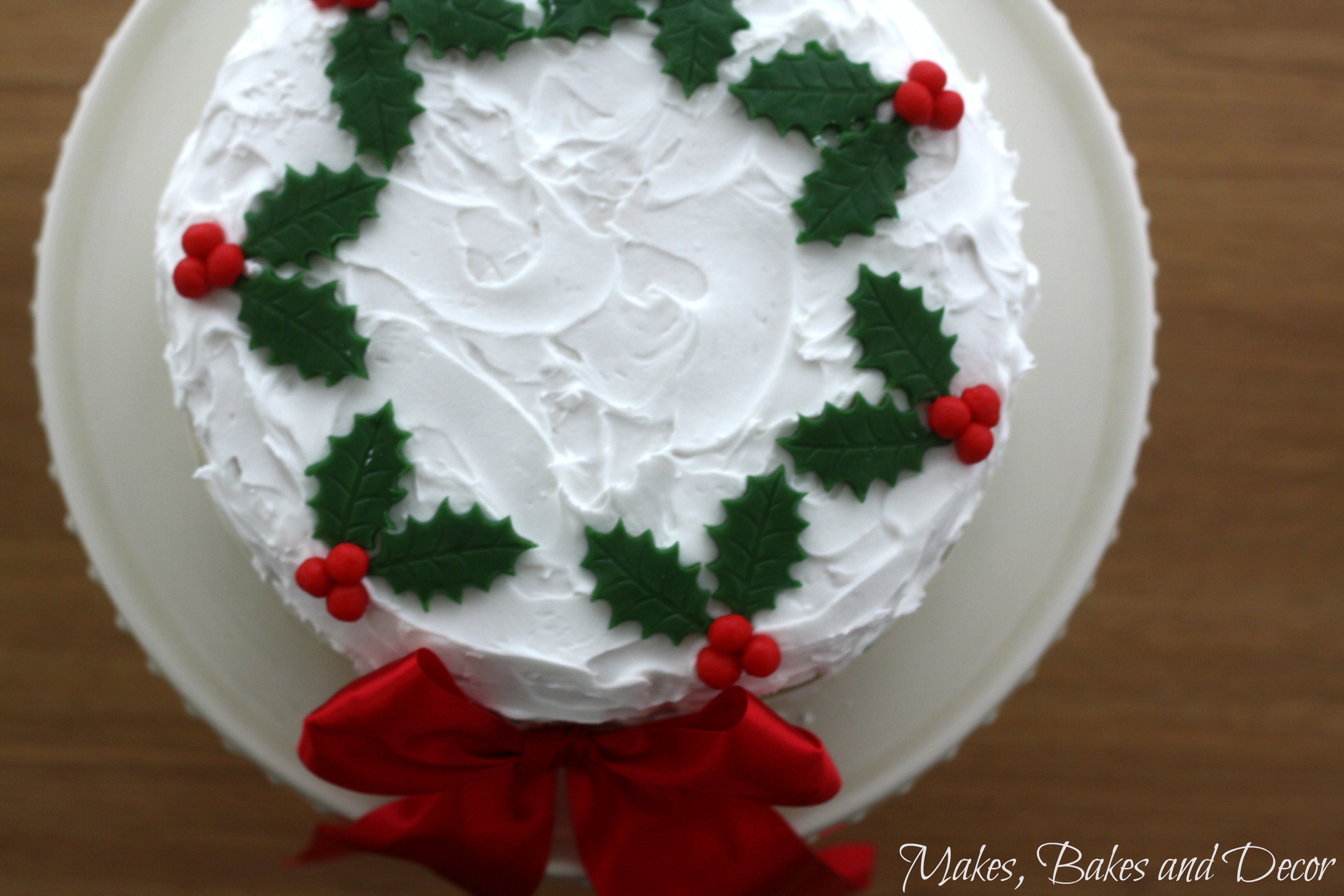 Arrange the leaves as shown in the picture, roll some little red berries and add those to the cake too. If you have any extra marzipan at this point you can eat it now! Ha Ha! Wrap your ribbon around the bottom edge. You can tie it in a bow, leave it as a simple band or add a bow in a contrasting ribbon like I have.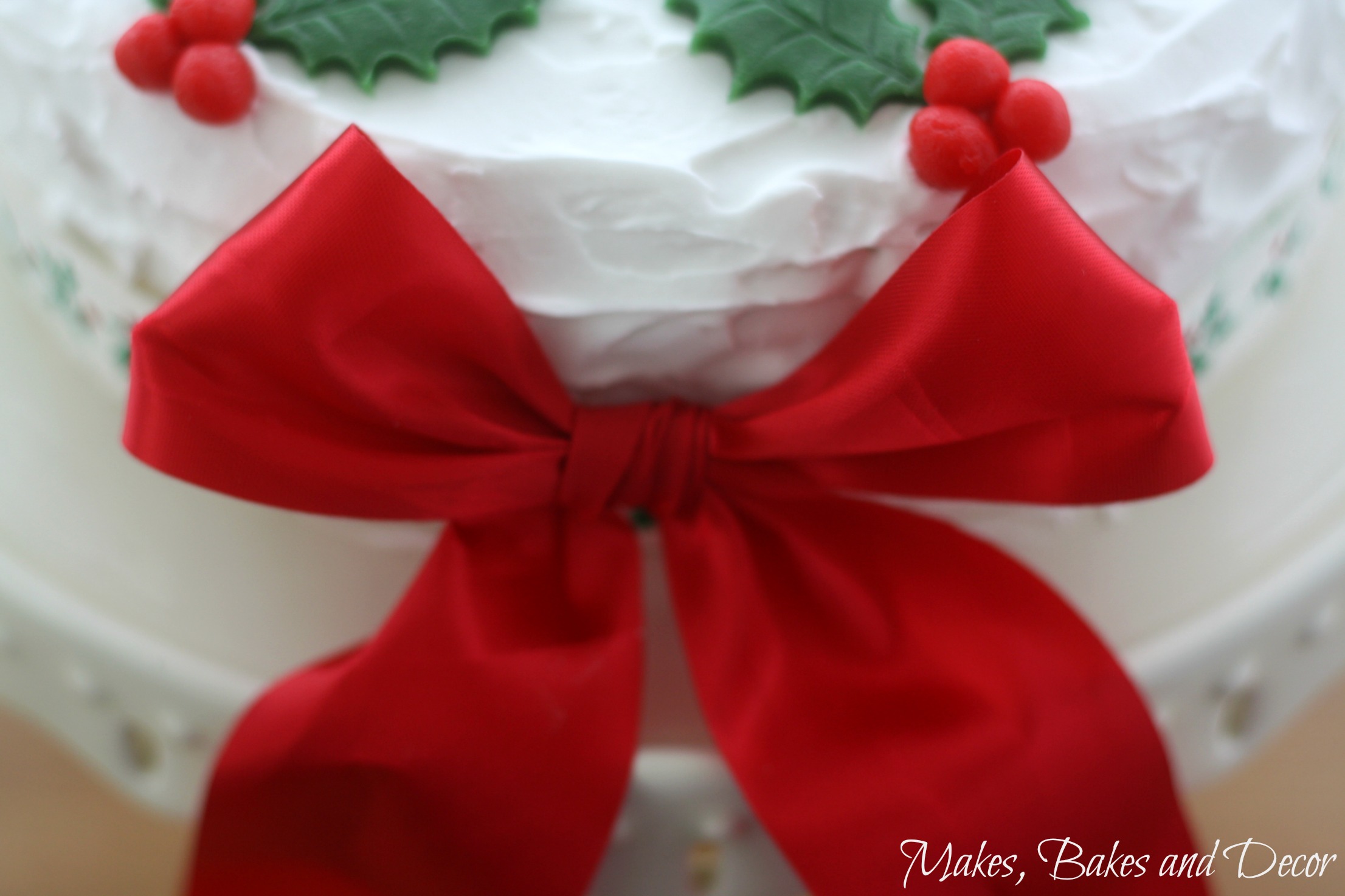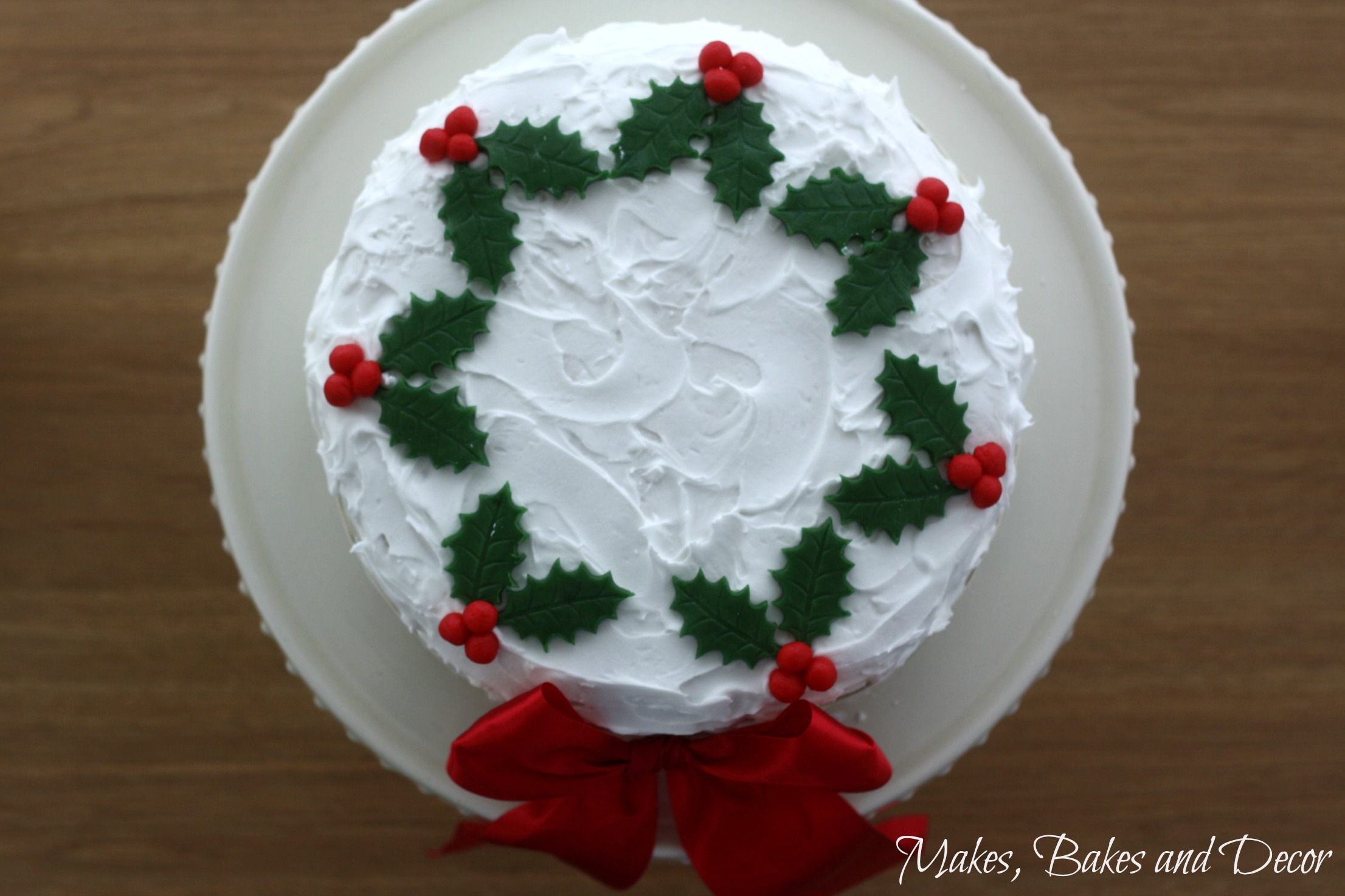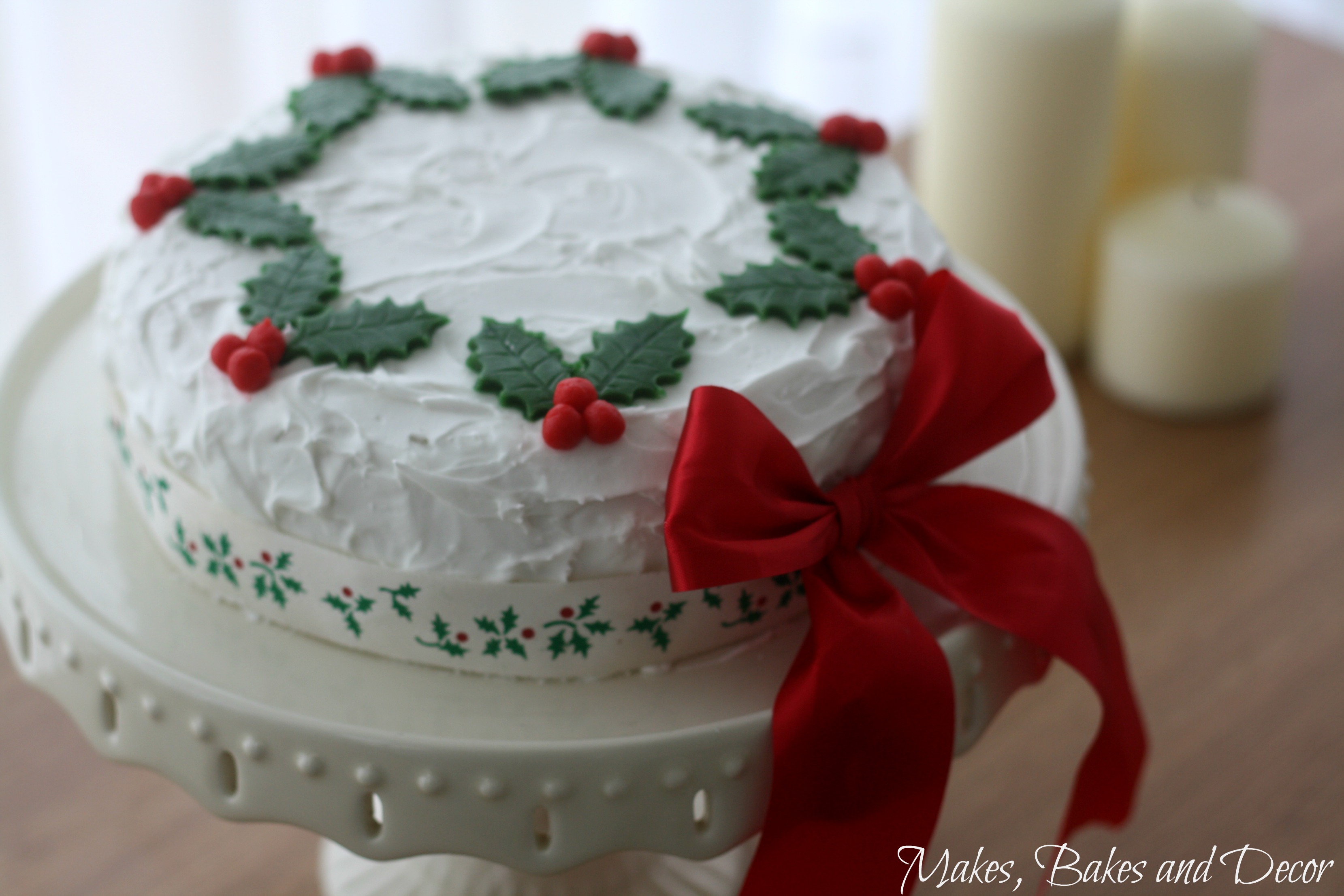 I took quite a few pictures, I liked them all and couldn't pick so I'm sharing them all :).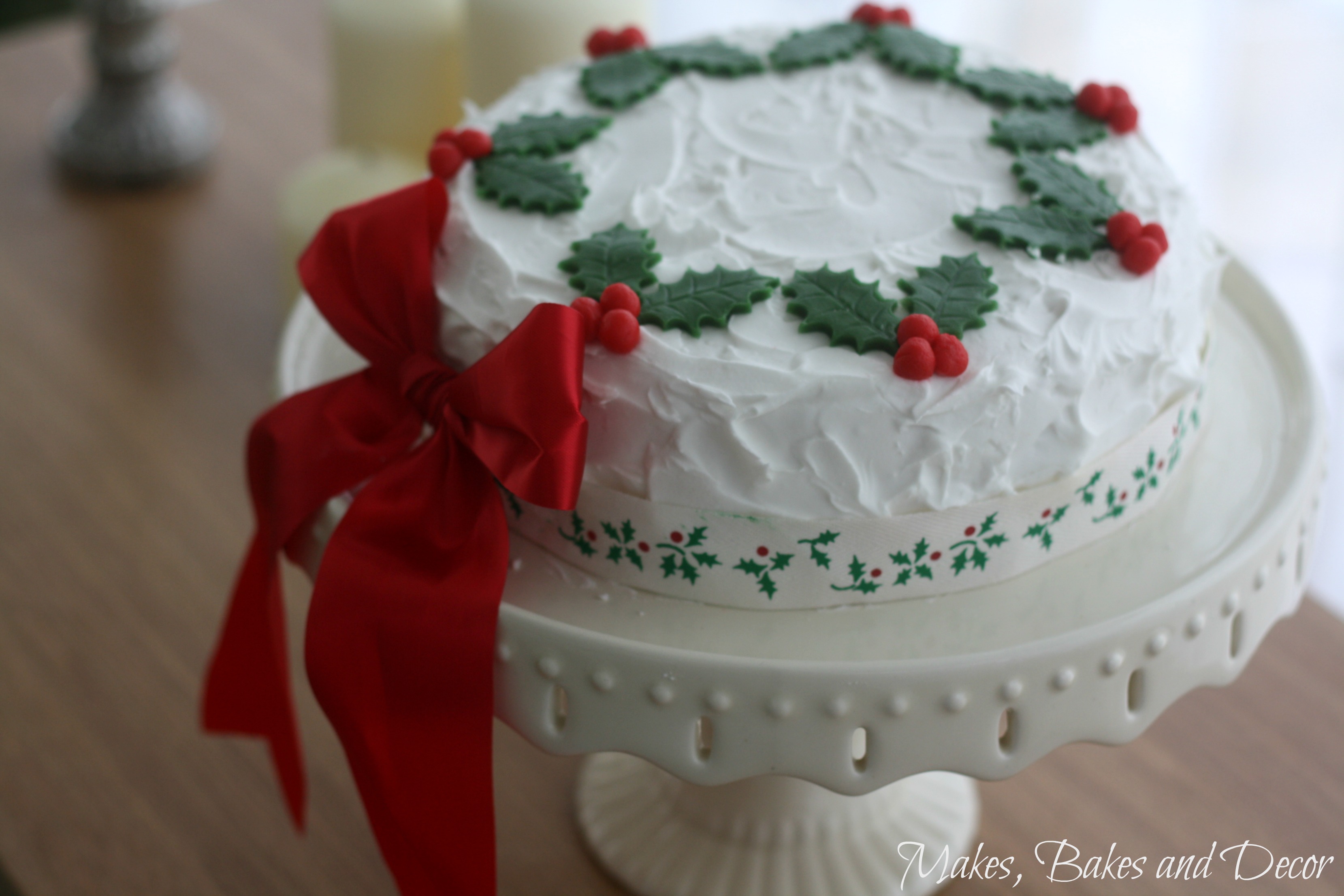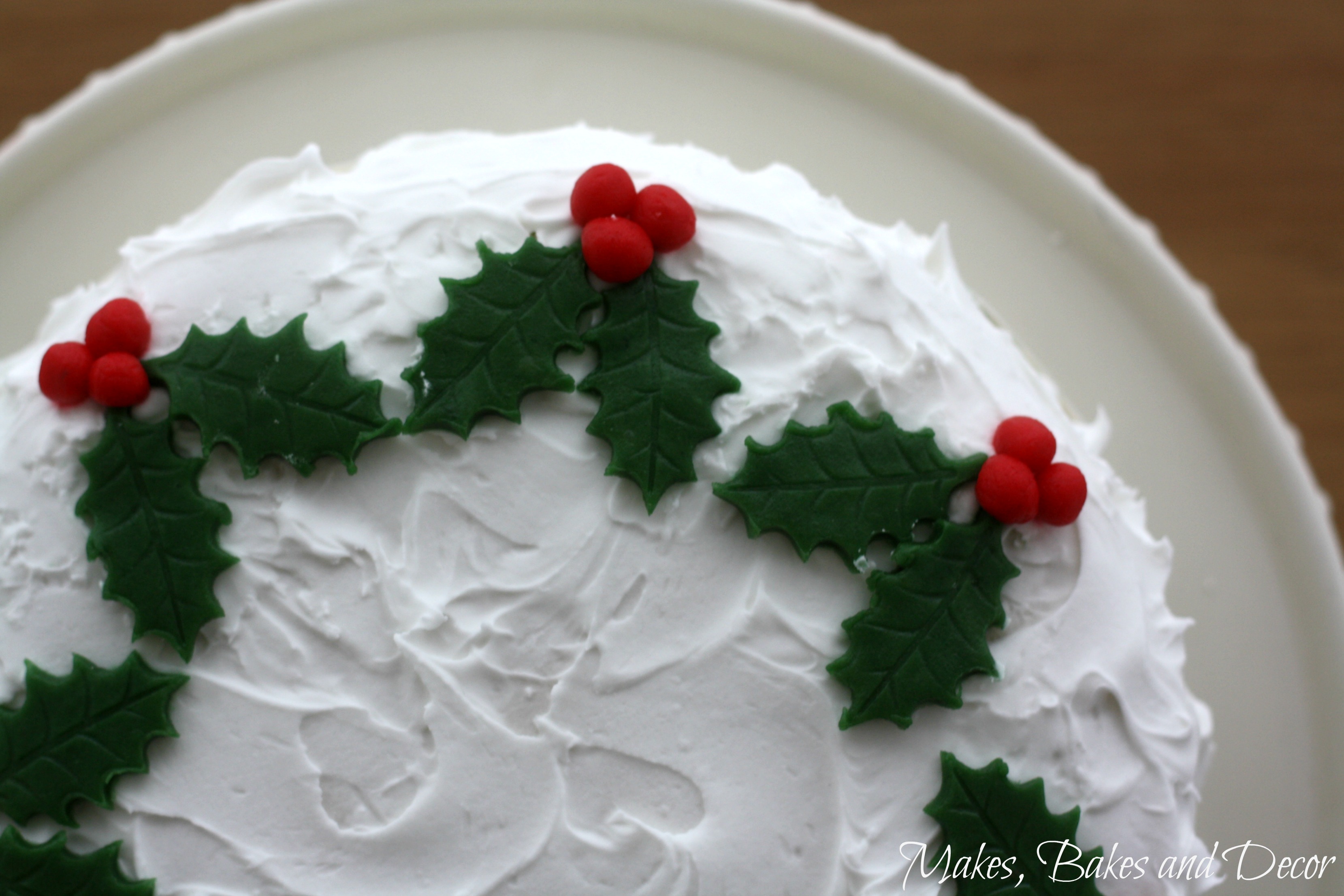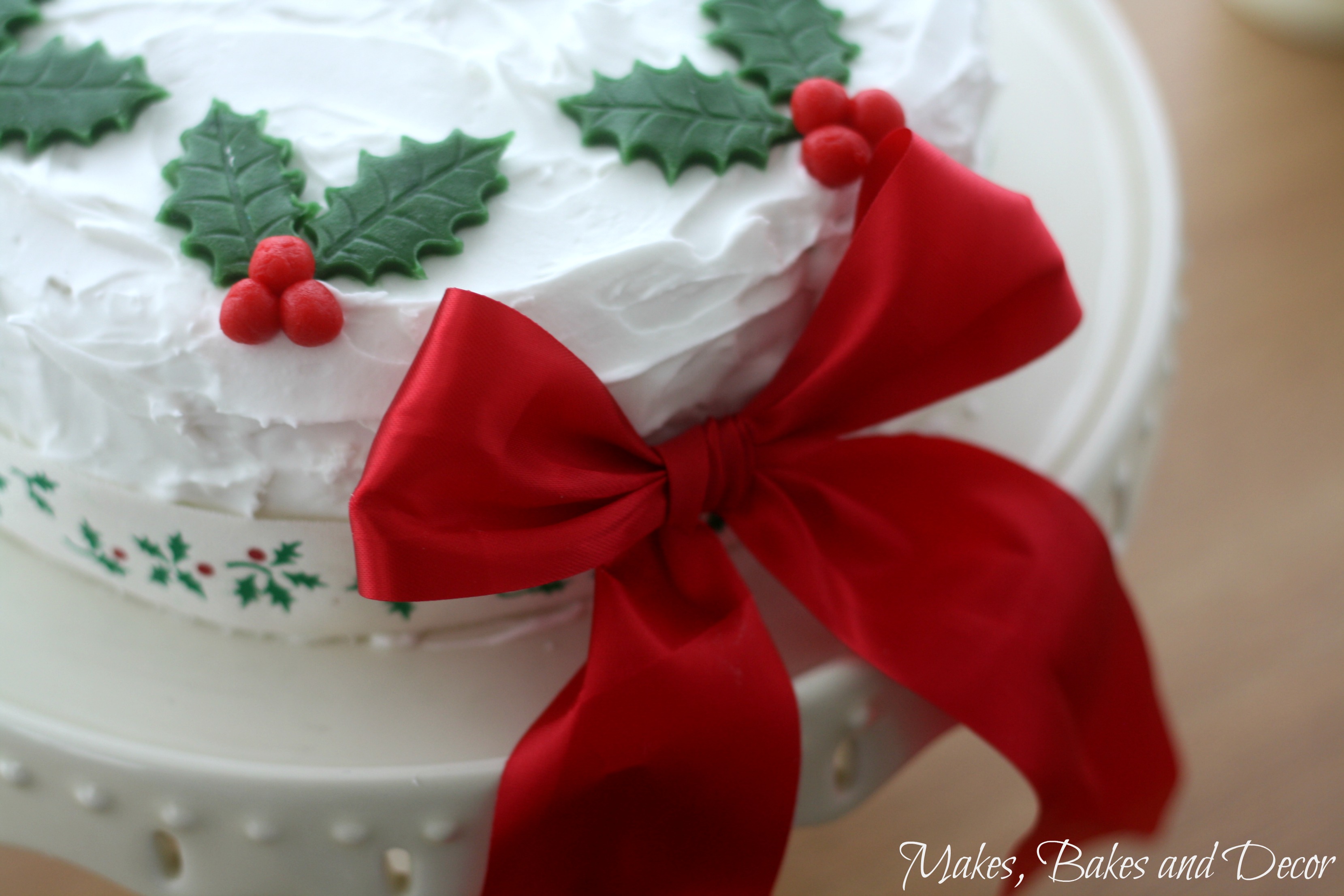 That's it! The finished cake. You can decorate your cake up to a week before Christmas. Store it in a tin or wrap it with cling film once the icing has set. I've done mine a little sooner so I was able to share it with you in time for you to bake and decorate your own. The link for the cake recipe can be found here.
Below is a recipe for royal icing. It uses raw egg whites so I have to make it clear that there is a slight salmonella risk in eating raw egg. I however, have been eating raw egg in cake mixes etc for years and never been ill, but like I say the risk is there 🙂 .
There is enough icing to ice your cake and a batch of cookies so half the recipe if you only need icing for your cake. I hope you give making your own cake a try it really is better than any shop bought. Let me know your thoughts and feelings in the comments section at the very bottom of the page!
Lianne x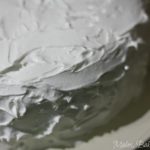 Royal Icing
Ingredients
4

egg whites

750

g

icing sugar

1

tsp

extract of your choice

I used almond but you could use vanilla, peppermint etc
Instructions
Place your ingredients into the bowl of your mixer.

Whisk together for 4-5 minutes until you have stiff peaks.

If you want a runnier icing (for example to flood iced cookies) add a tablespoon of water at a time until you have the desired consistency.

You can store this in an airtight container in the fridge for up to 3 days.
If you have enjoyed reading Decorating a Christmas cake and want to hear more from Makes, Bakes and Decor, sign up for my free email updates using the form at the bottom of the page. I'll let you know whenever a new post is available.
Pin Decorating a Christmas cake to save it for later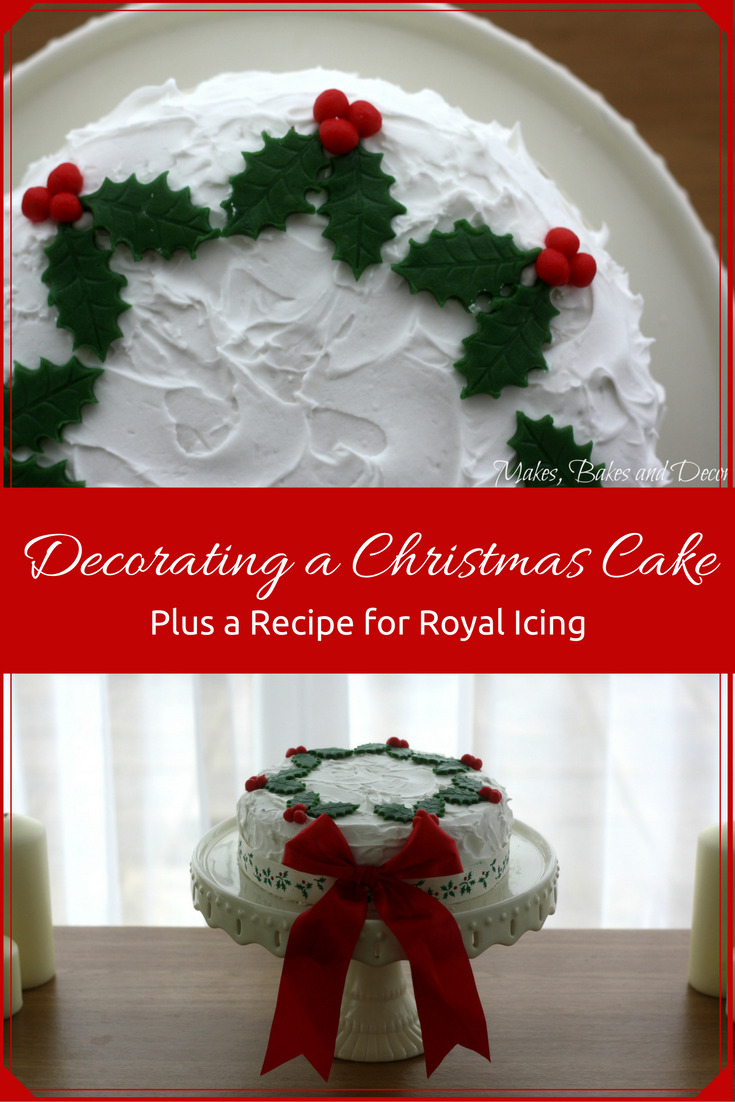 Follow me on social media