This post contains affiliate links, find out what that means here.
You might not know that once in a while I do some cake decorating! I don't always share them on here but once in a while I like to let you see all the pictures. Last time I showed you one of my cakes it was my Lego Wedding Cake. This time I have made a Frozen birthday cake.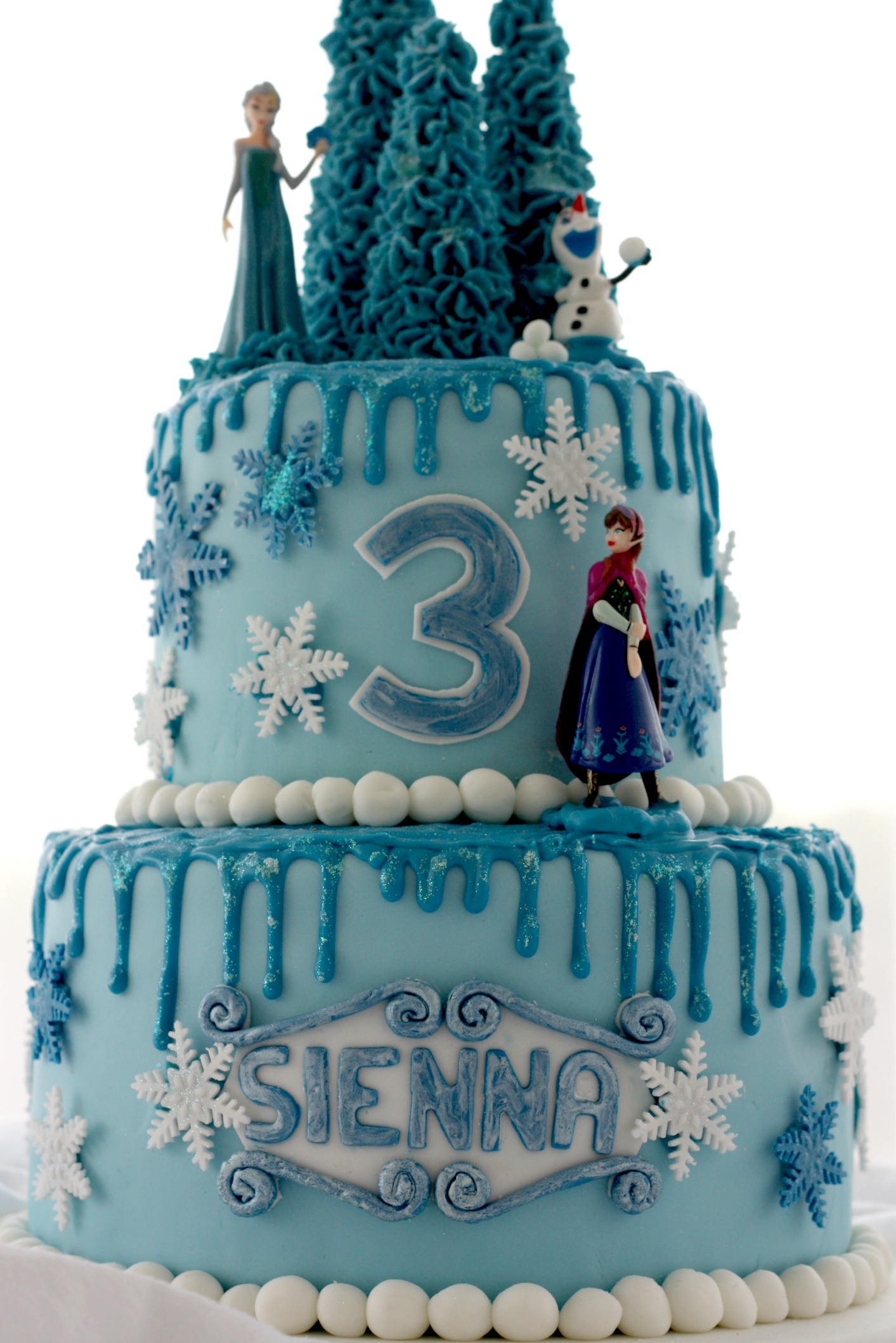 It is a pretty simple 2 tier design in different shades of blue and white. Even though it was just a 2 tier the trees on the top tier give it a lot of extra height.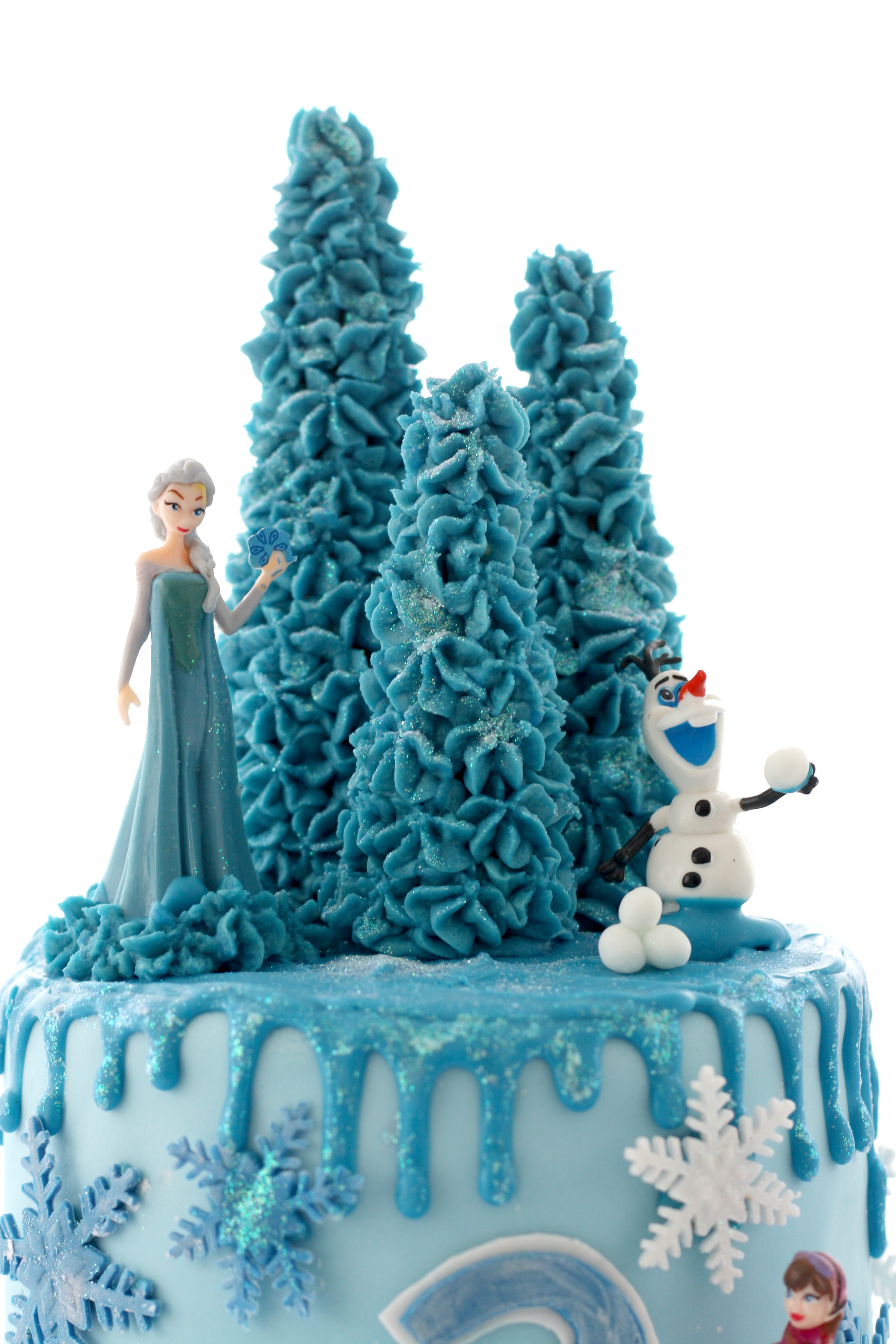 I made these by piping onto up turned ice cream cones with blue buttercream and then sprinkling them with edible glitter.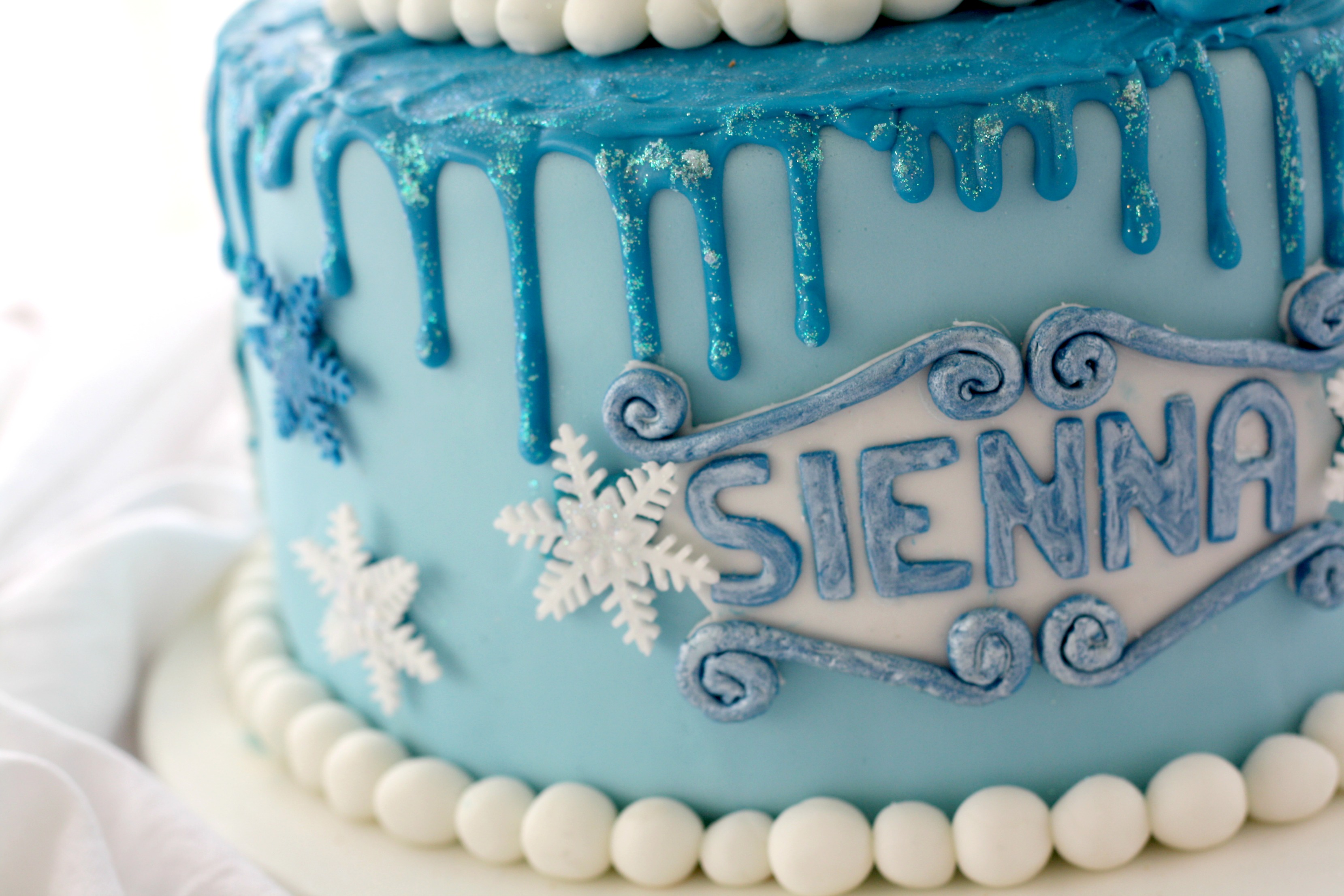 The drips on the sides were made using blue candy melts mixed with a little vegetable oil to make it slightly runnier. I then mixed edible glitter with a little clear alcohol and painted it onto all the drips.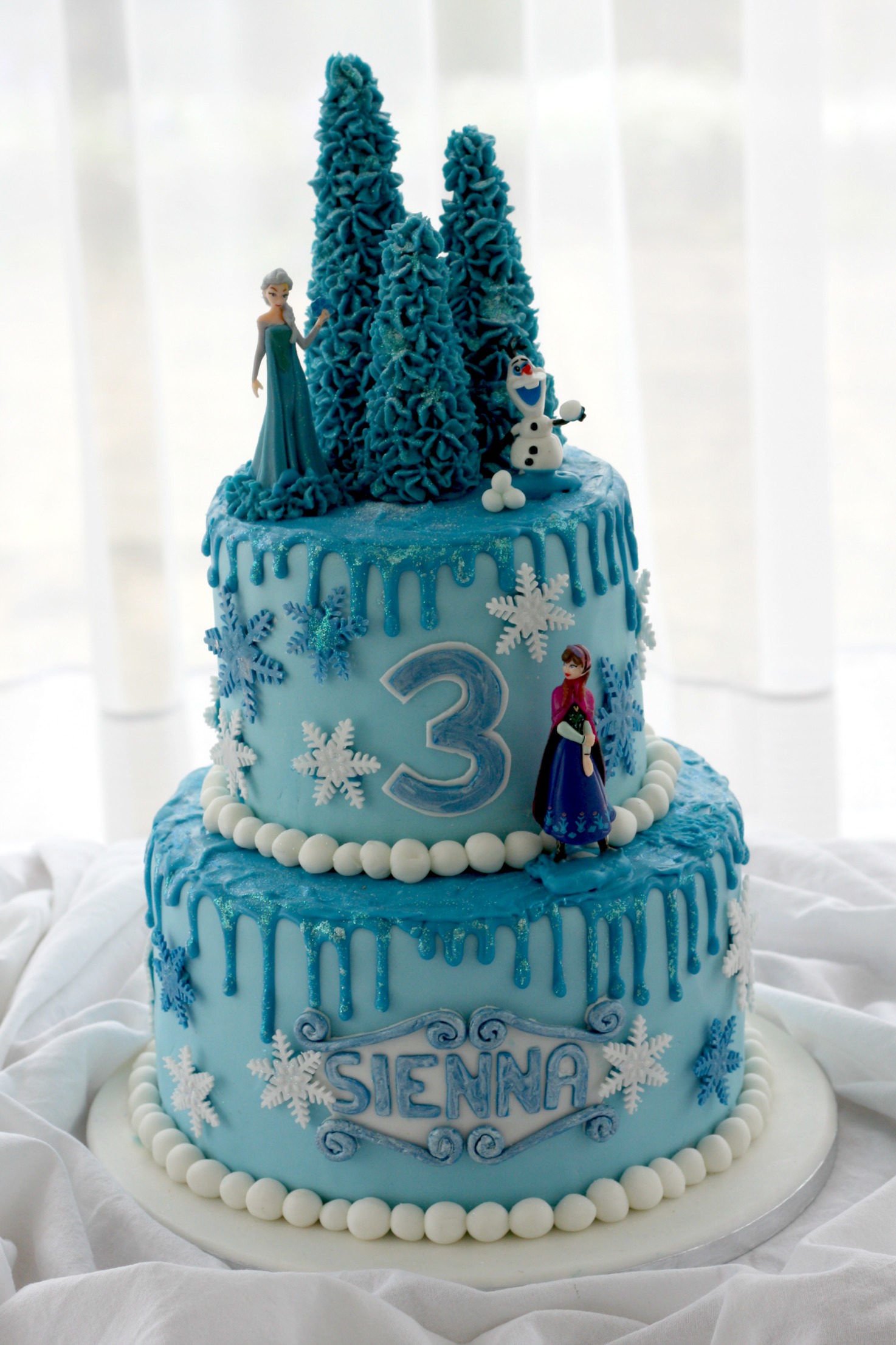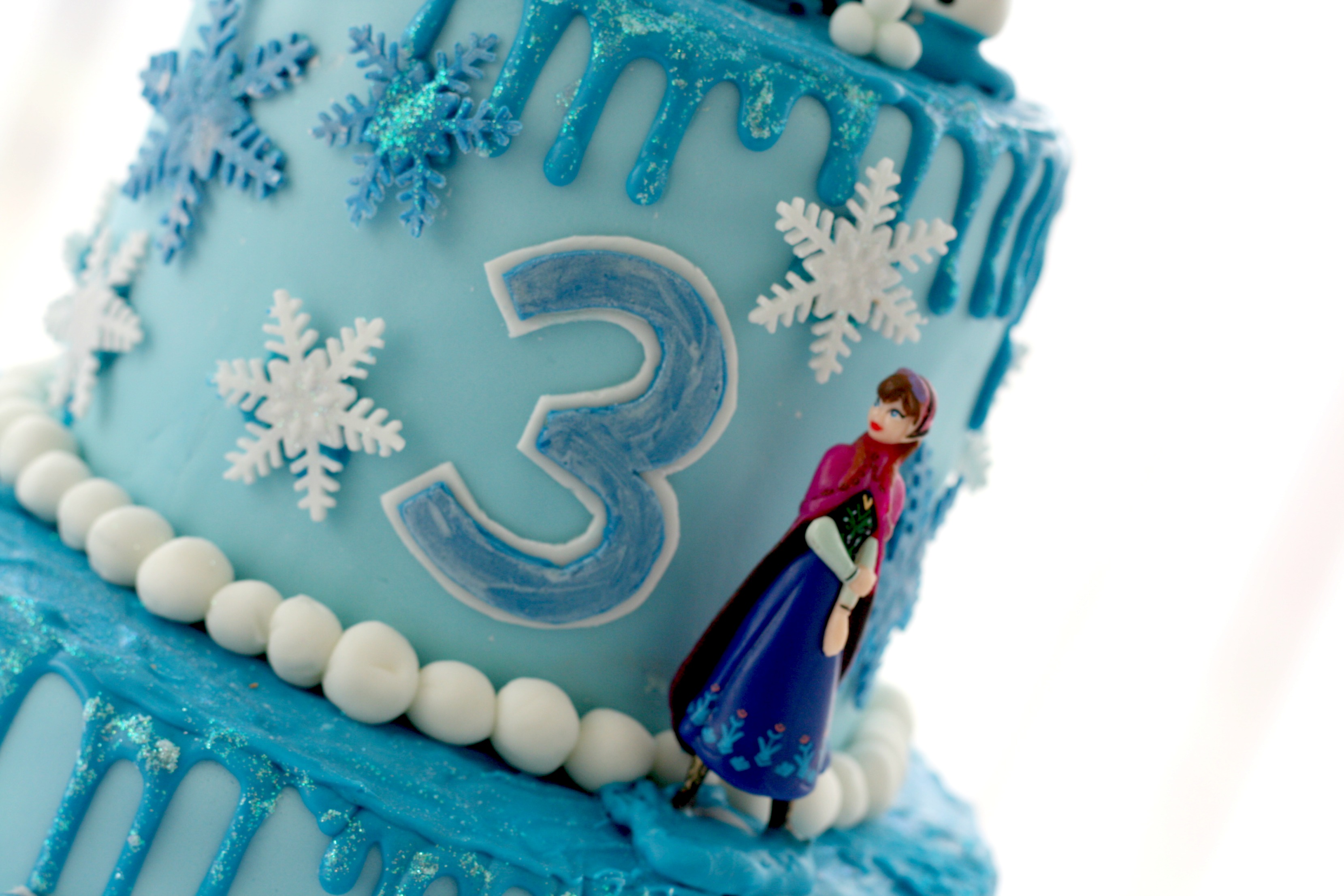 I bought some snowflake cutters a while back and they were perfect to use on this cake. Below are some items that I used or would be perfect to use on a frozen cake.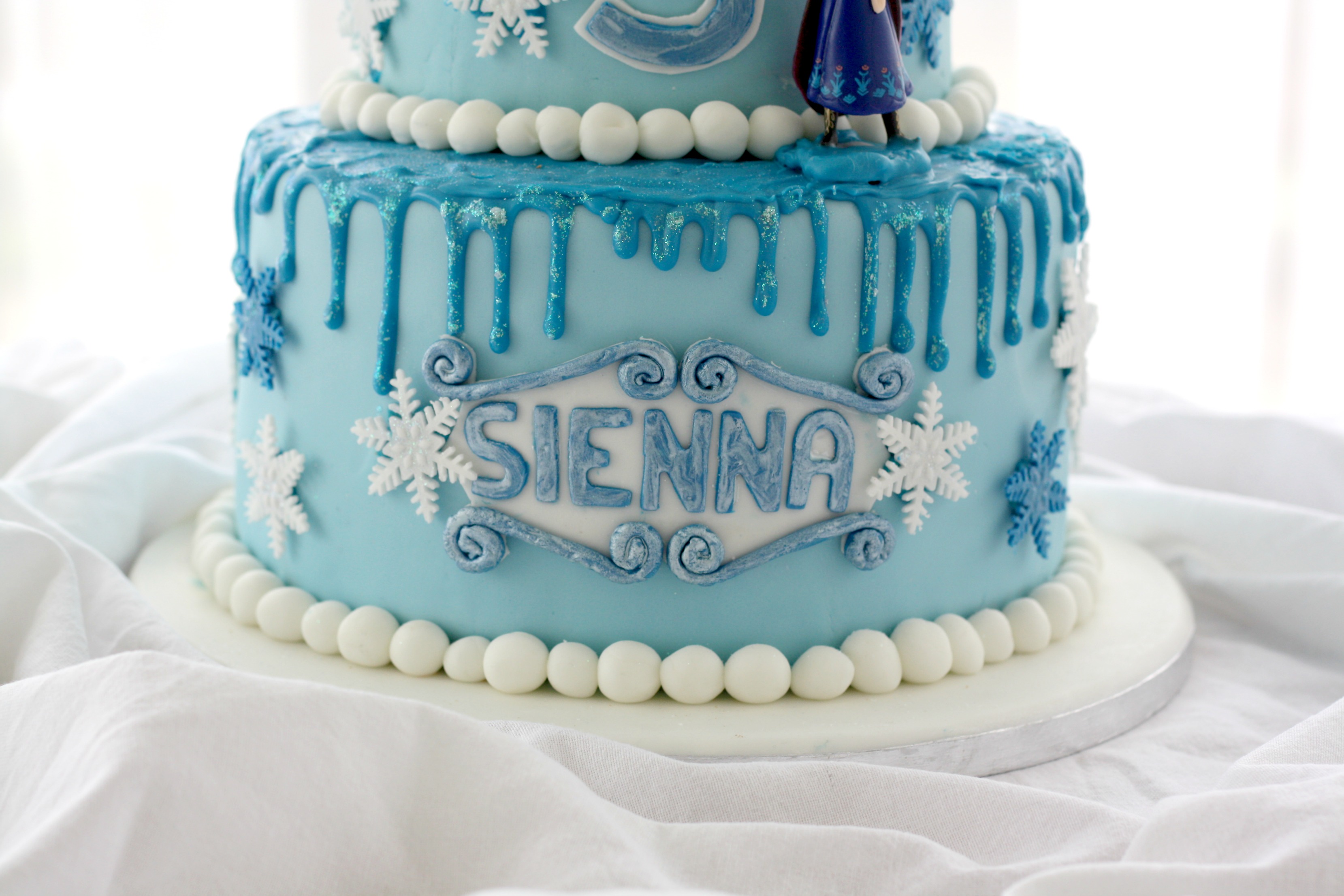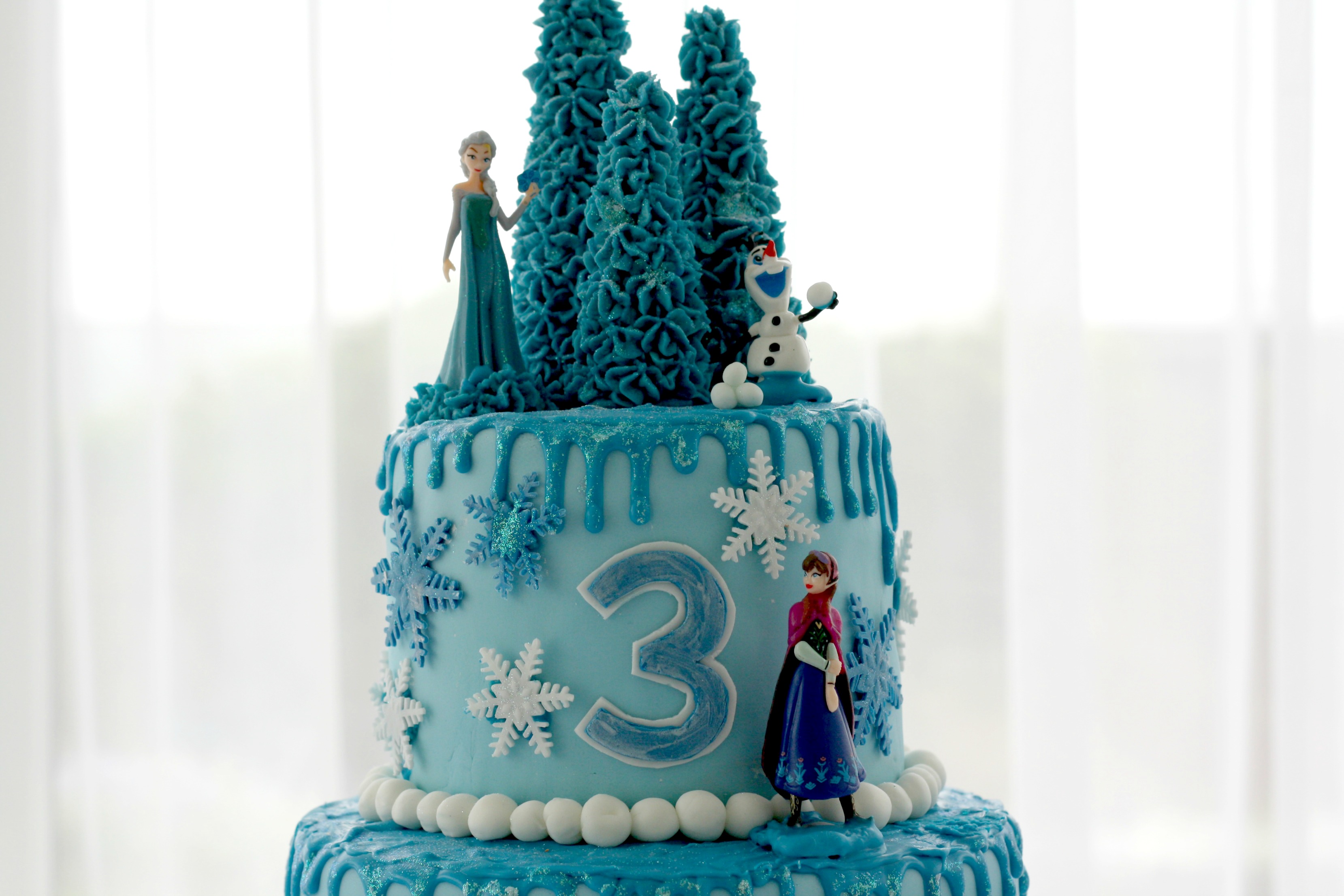 I added the little snowballs that Olaf is throwing and then I rolled lots of little snowballs out of fondant for around the base of the tiers.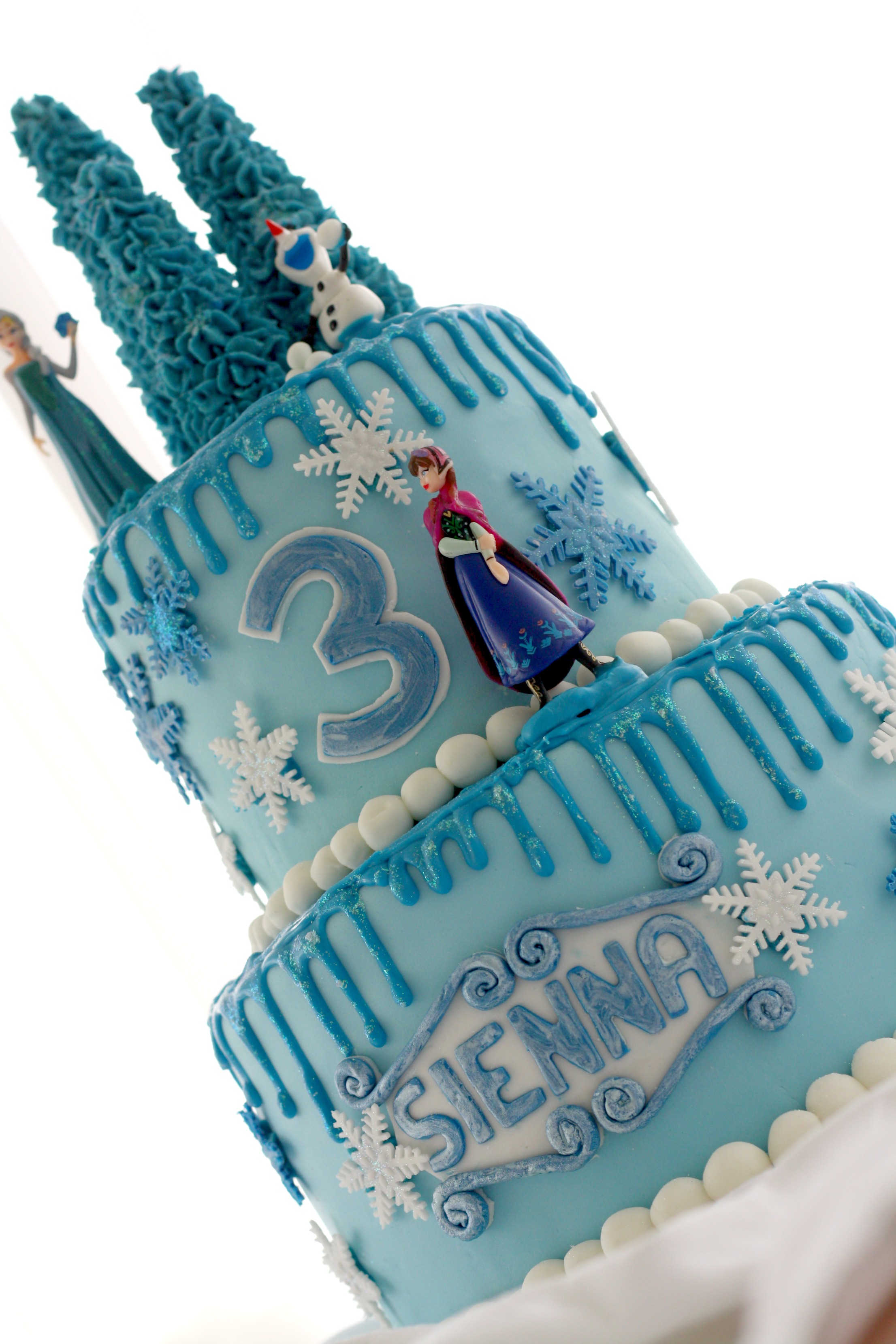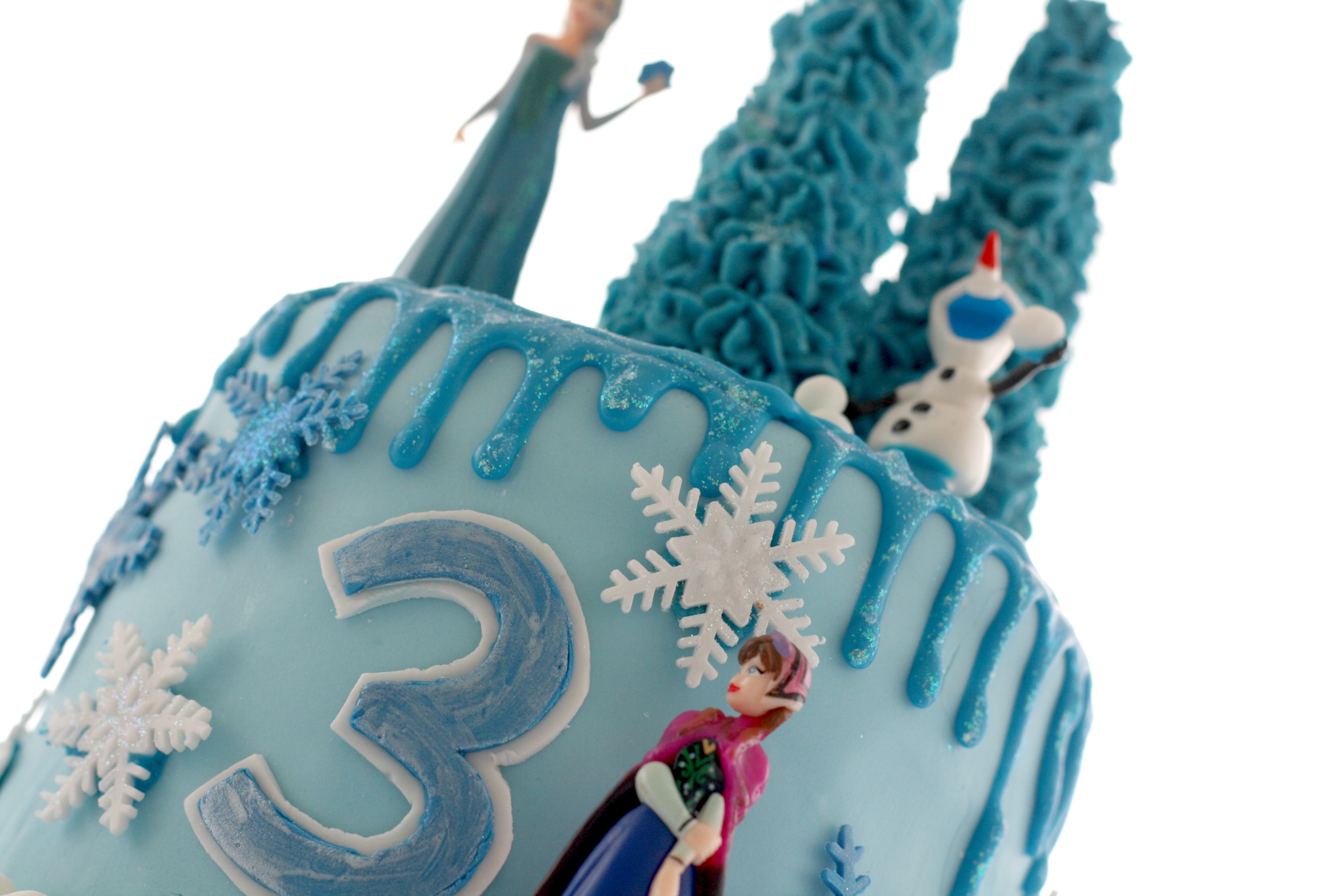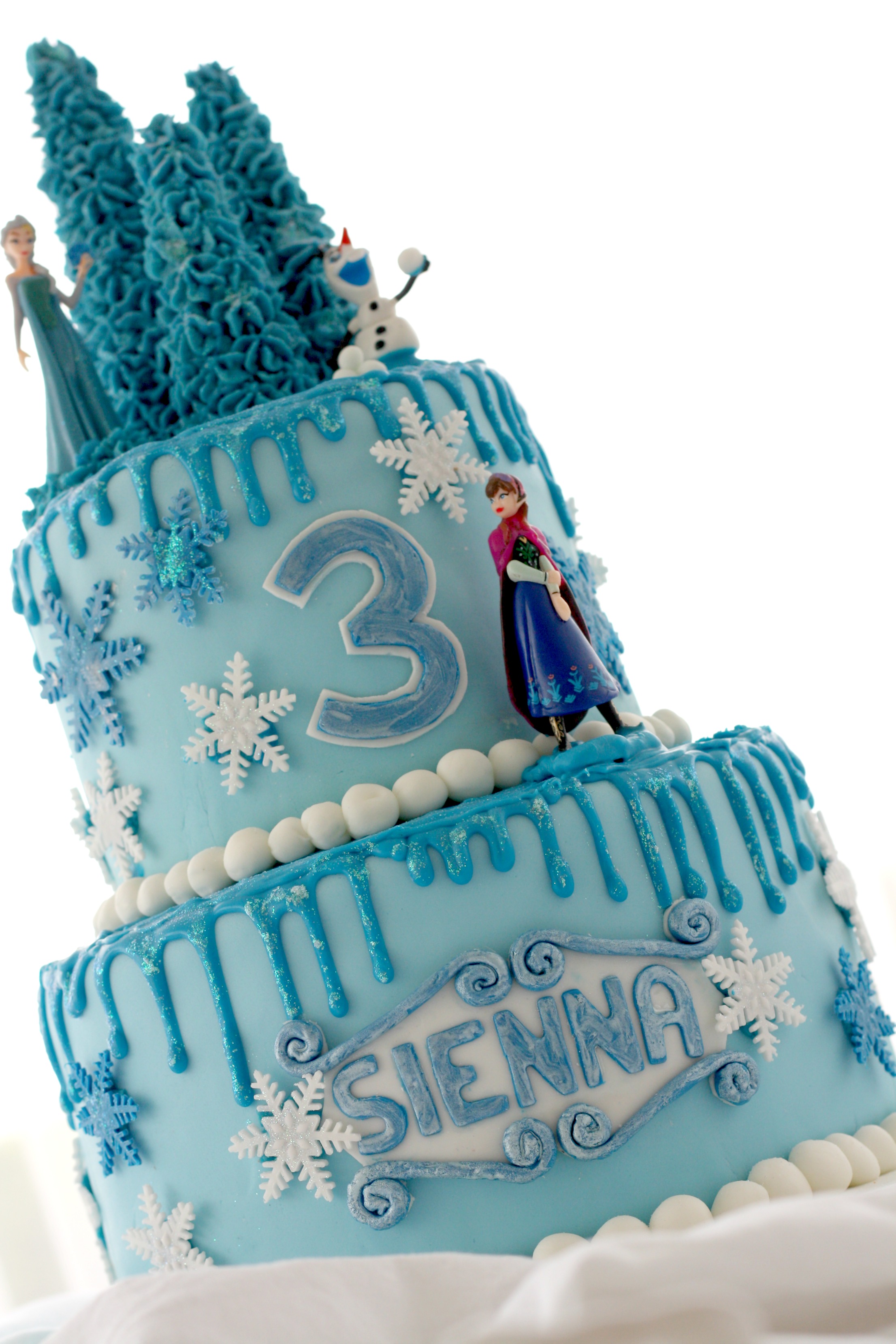 Have you ever done any cake decorating? I really love it as a creative outlet. I have so many cakes to do this month, a first birthday, a Manchester united cake and some Bing cupcakes! Follow me on Instagram to make sure you don't miss any of them.
Lianne x
Pin Frozen Birthday Cake to save it for later!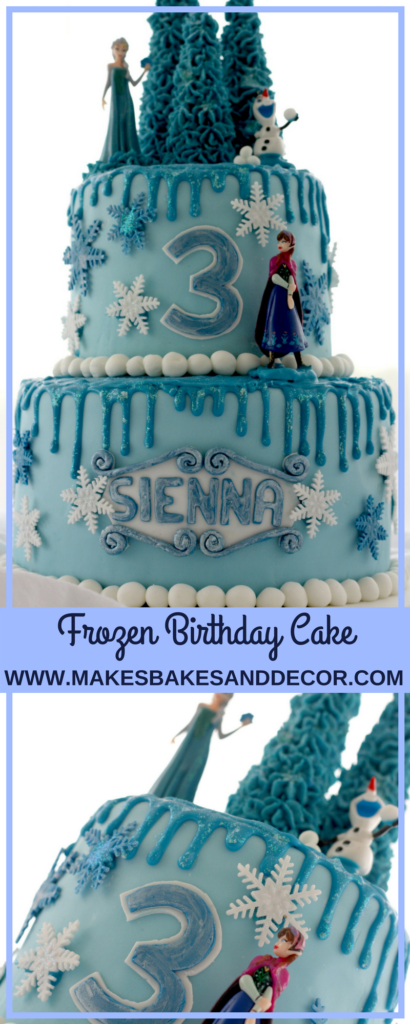 Let's be friends
Like me on Facebook
Follow me on Instagram
Pin with me on Pinterest
Follow me on Twitter