Just a quick Halloween themed post to share with you today, my Fun Halloween Bark!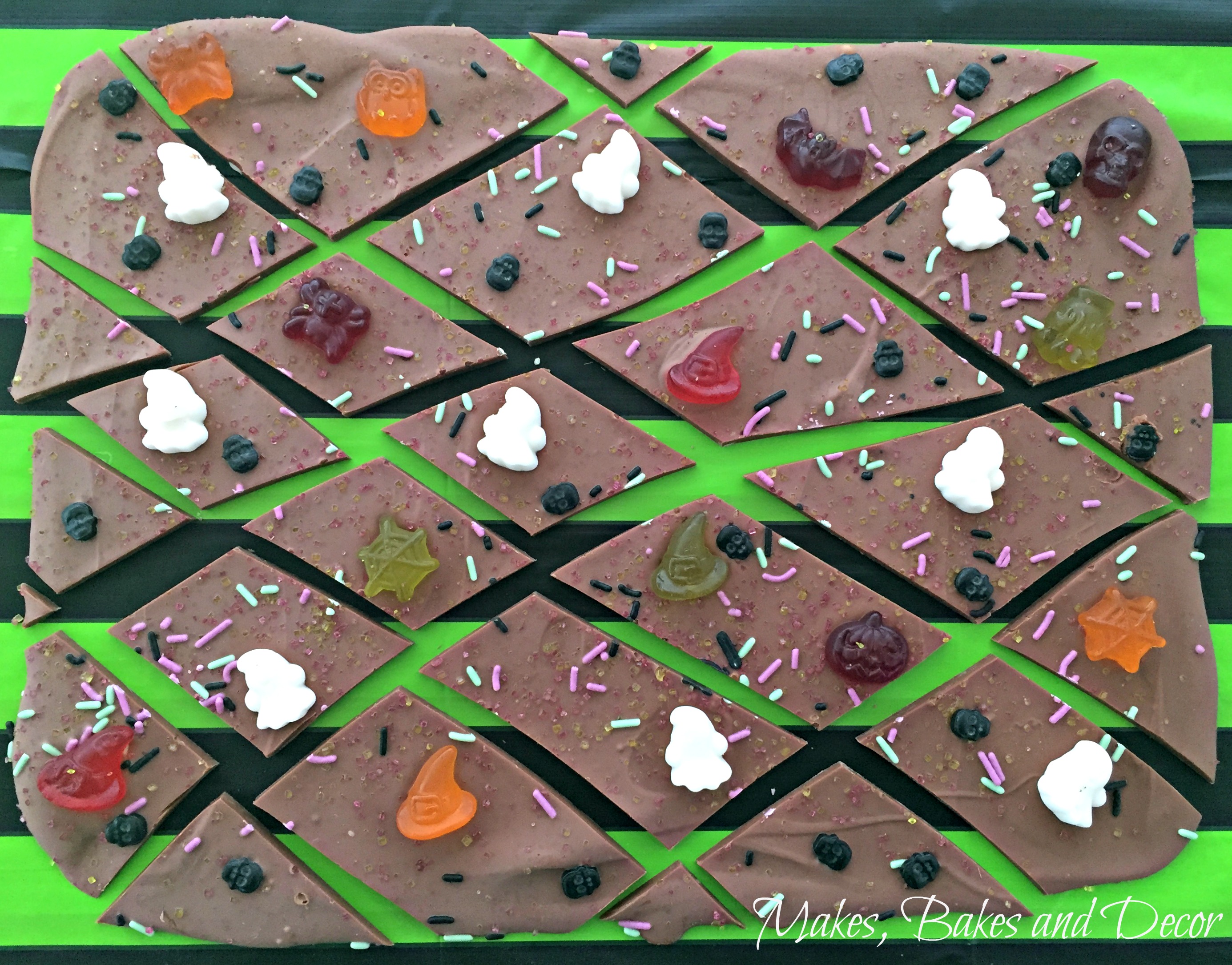 Shop the Post!
UK Links:
US Links:
This is so easy to make and you can use any halloween sweets you can find. It's a great project to get the kids in the kitchen to help with the decorating too!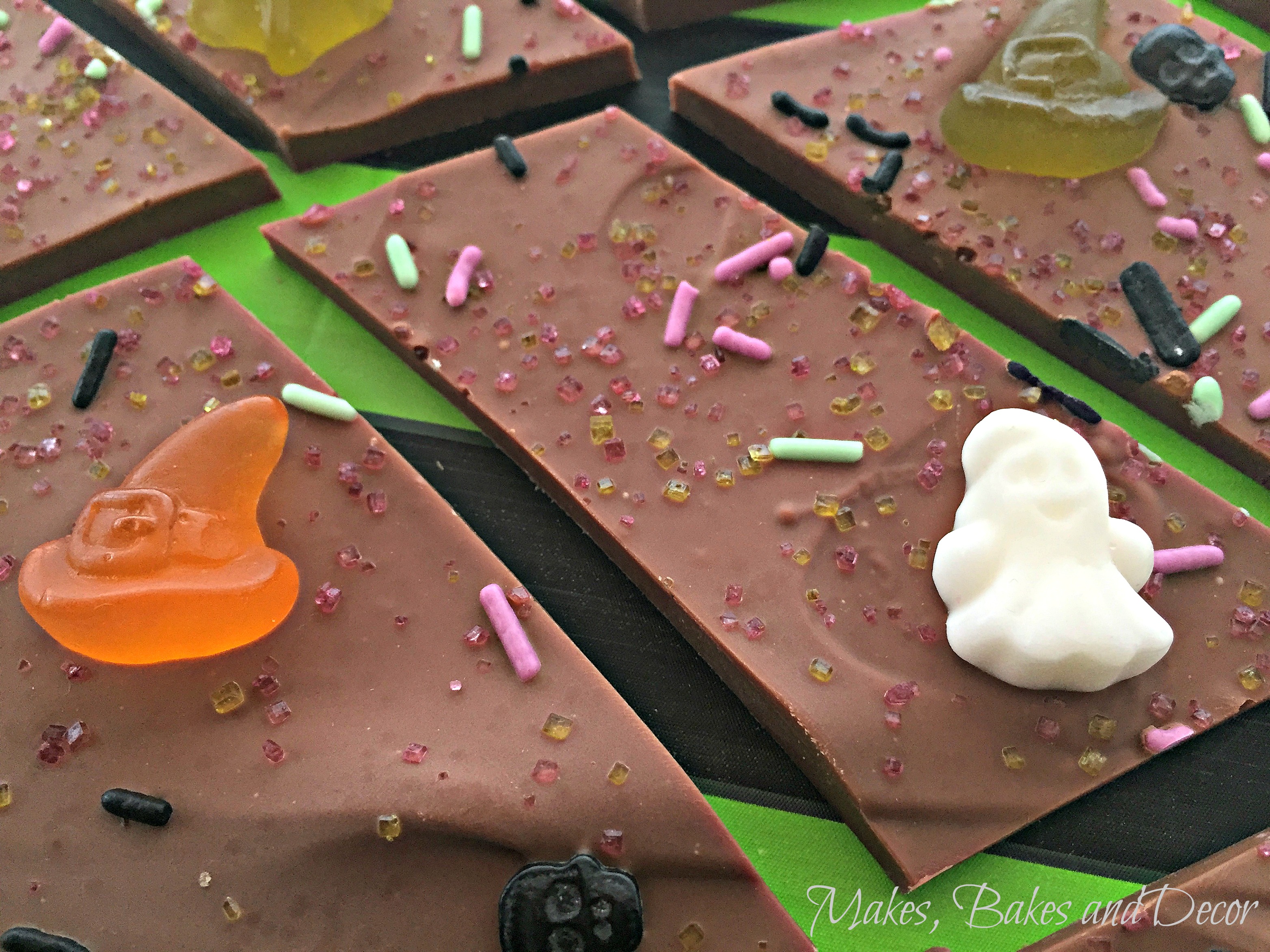 I really wish we did Halloween here like they do in America. It would be great if everyone decorated their houses and treated it like a holiday here too.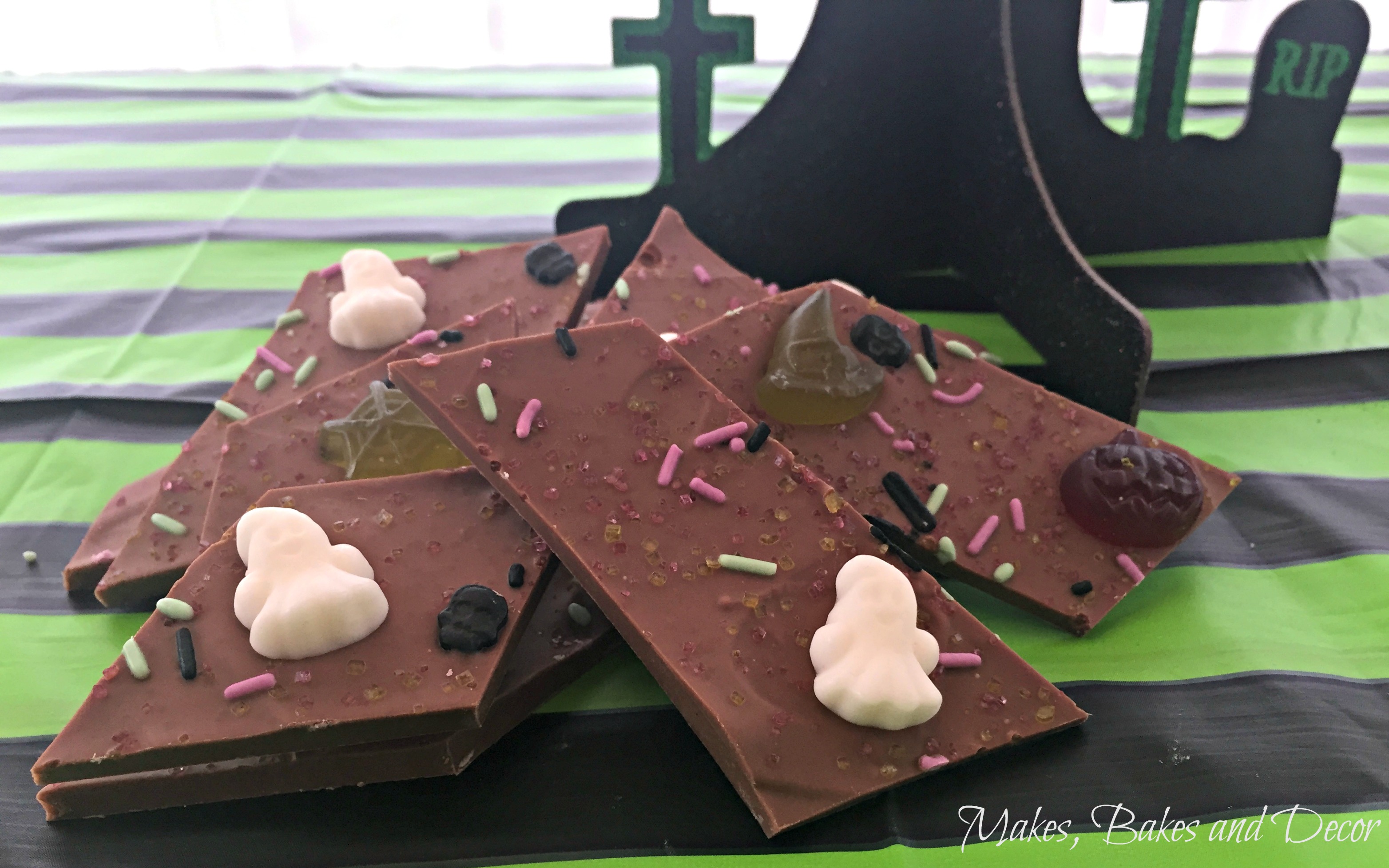 As Halloween is the day after my birthday I've always wanted to have a Halloween birthday party and go all out on the decorations and costumes. Maybe one day I will actually do it, I'll be sure to share it on the blog with you guys!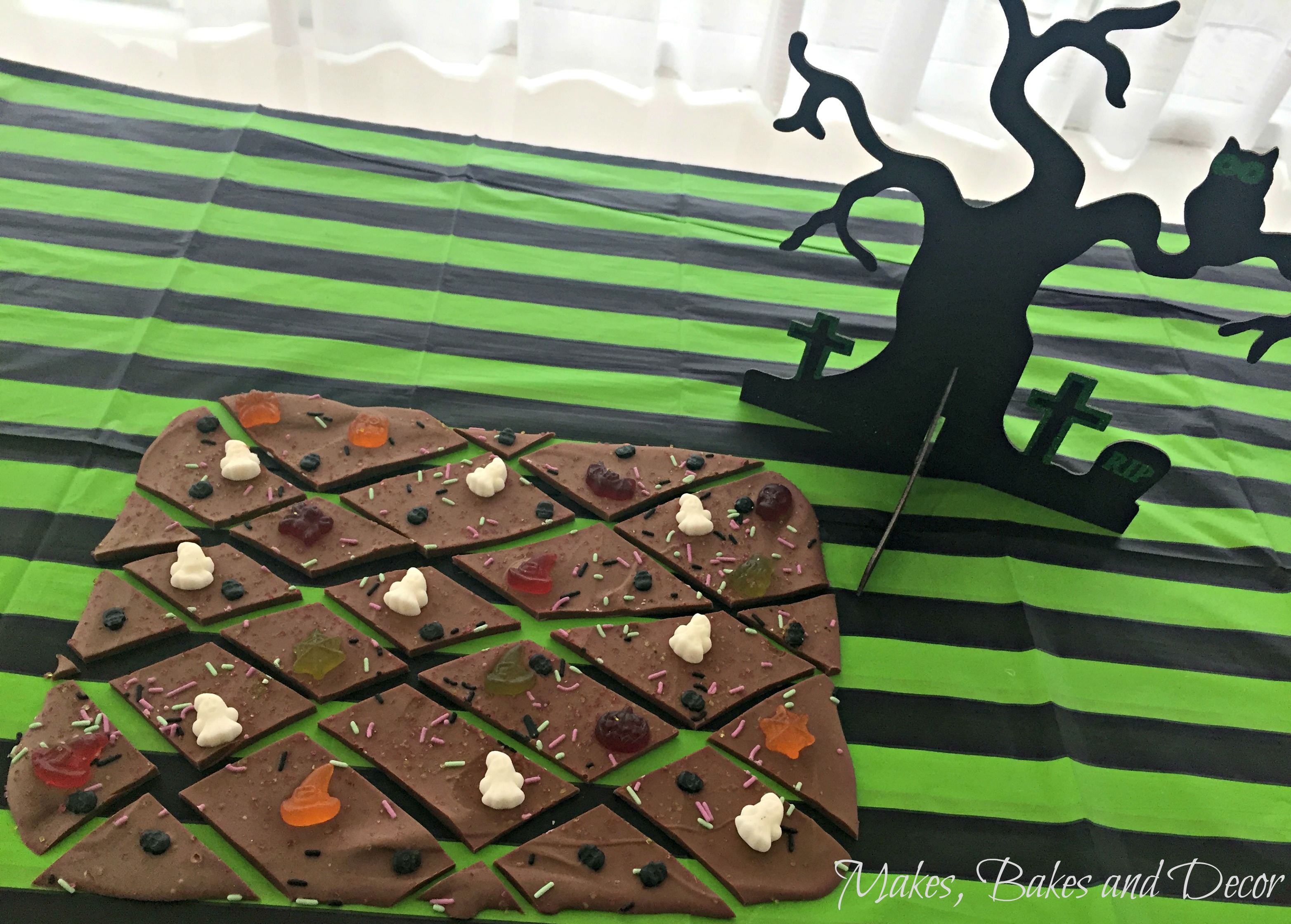 As I only launched the blog the day before Halloween it didn't give me the time to share lots of Halloween ideas but I did want to share something. And that something is this Fun Halloween Bark! It is the easiest thing to make but I think it looks really cute. You could bag this up for any trick or treaters you might get or just have it as a fun treat. Read how I made it below and if you have any comments I'd love to hear them. Also if you need a DIY costume idea take a look at my Lion Costume Tutorial. Have a happy Halloween everyone!
Lianne x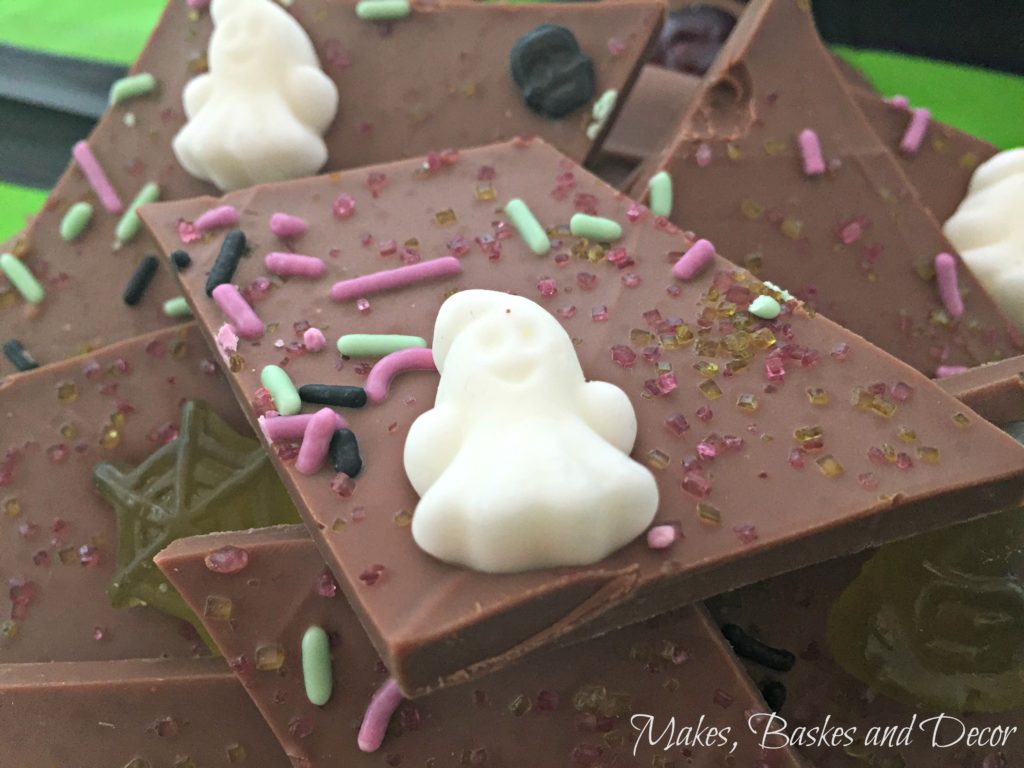 Fun Halloween Bark
2016-10-29 18:45:29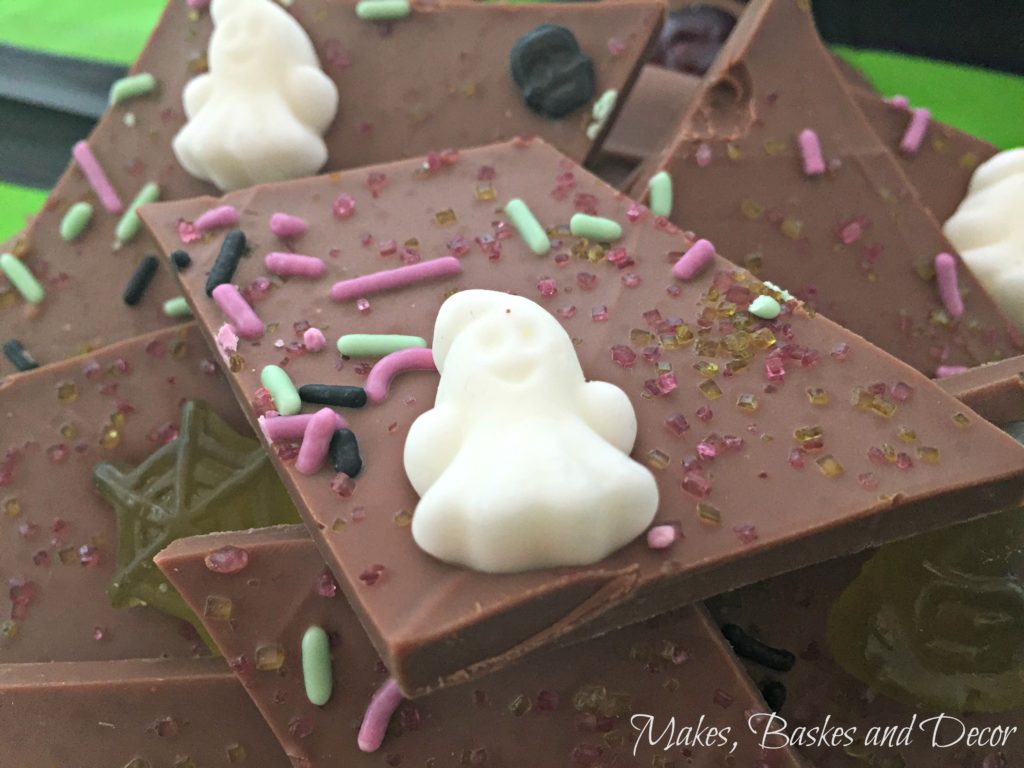 Ingredients
400g of your favourite chocolate (I used Galaxy)
Halloween sweets (I used Rowntrees randoms spooky mix)
Halloween sprinkles
Instructions
Place a glass bowl over a saucepan of simmering water making sure the water doesn't reach the bottom of the bowl.
Break up your chocolate and put it into the glass bowl. Stir it slowly until it's completely melted.
Put a sheet of parchment paper onto a large baking tray or sheet and pour your chocolate onto it. Using an offset spatula or the back of a spoon spread out your chocolate into a rectangle shape. You want it to be 1/2cm to 1cm thick.
This is the fun part! Decorate it any way you want with the sweets and sprinkles. Add lots or just a few it's up to you!
Leave the chocolate to cool and harden then you can either cut or break it into pieces. Put the pieces into little bags for trick or treaters or just eat it up yourselves!
Makes, Bakes and Decor http://makesbakesanddecor.com/
Pin Fun Halloween Bark for later