Guys! My living room makeover is on its way! Hopefully next week but if not it will be the week after. With the new colour we have chosen in there I needed some new cushions so I decided to do a little DIY. These Geometric Cushion covers are no sew, so they are super easy and super quick to make!
This post contains affiliate links, find out what that means here.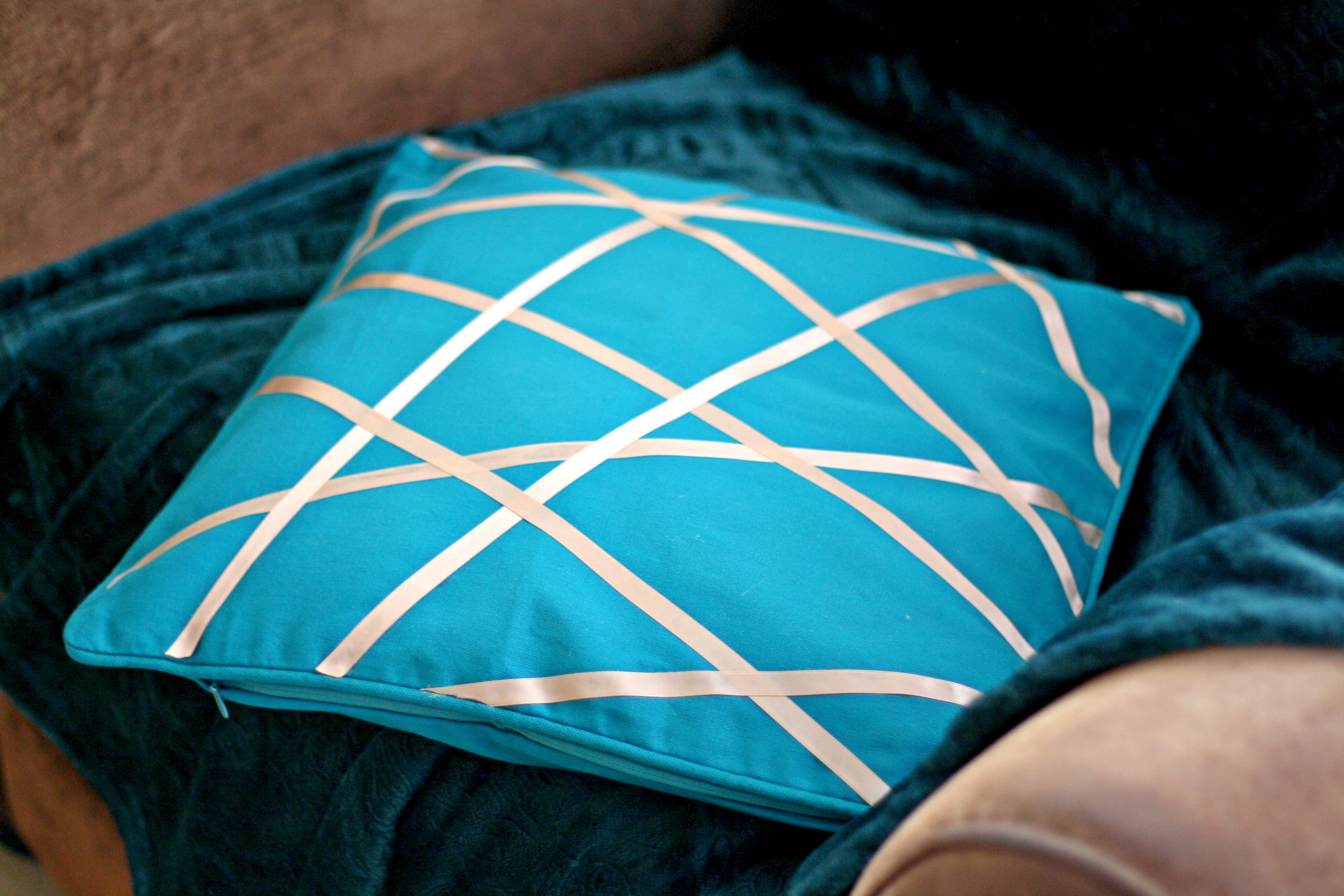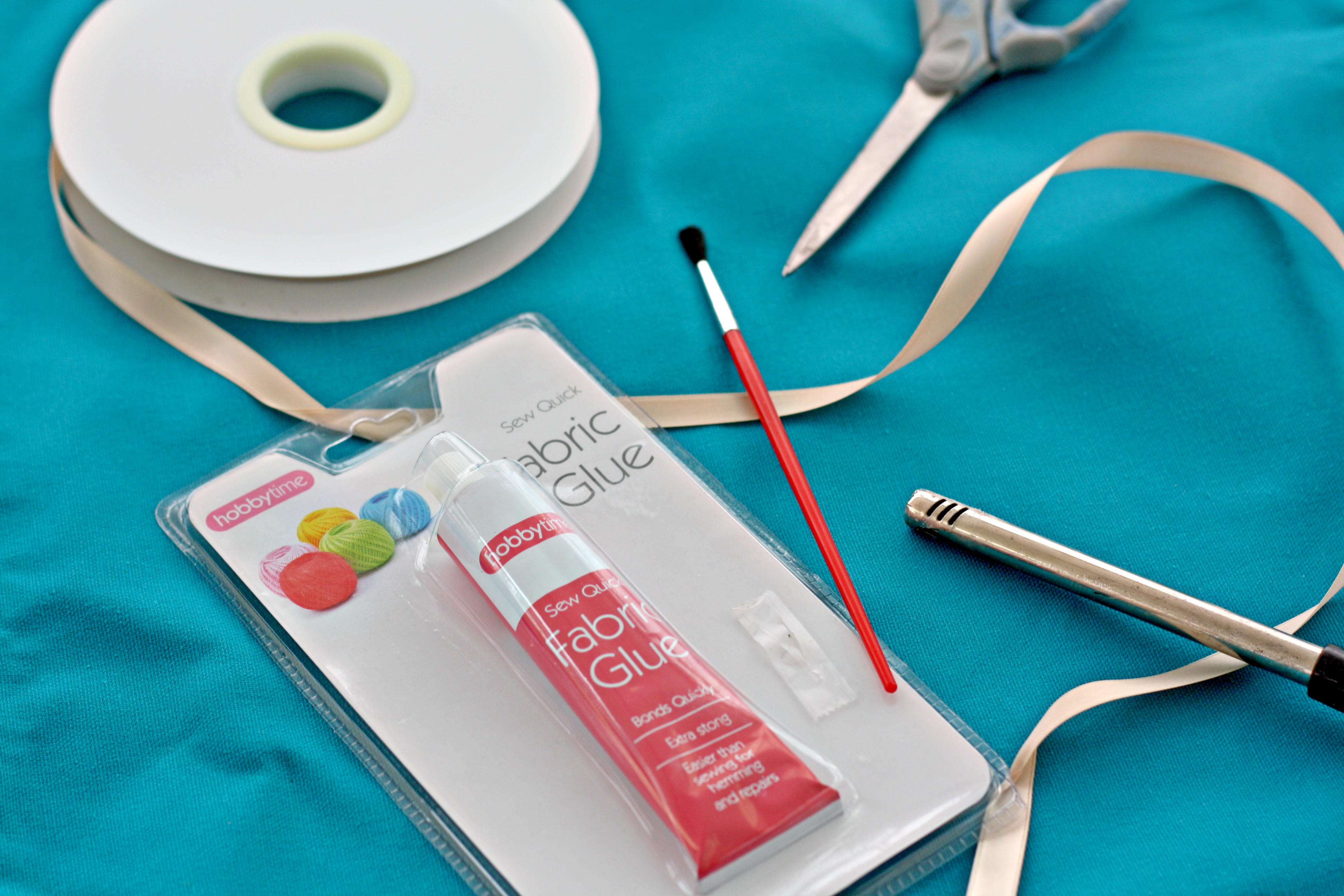 As always we will start with what you need to make these. You will need a plain cushion cover (UK Link/US Link), fabric glue (UK Link/US Link), ribbon (UK Link/US Link), scissors (UK Link/US Link), a small paintbrush or glue spatula and a lighter.
UK Links:
US Links: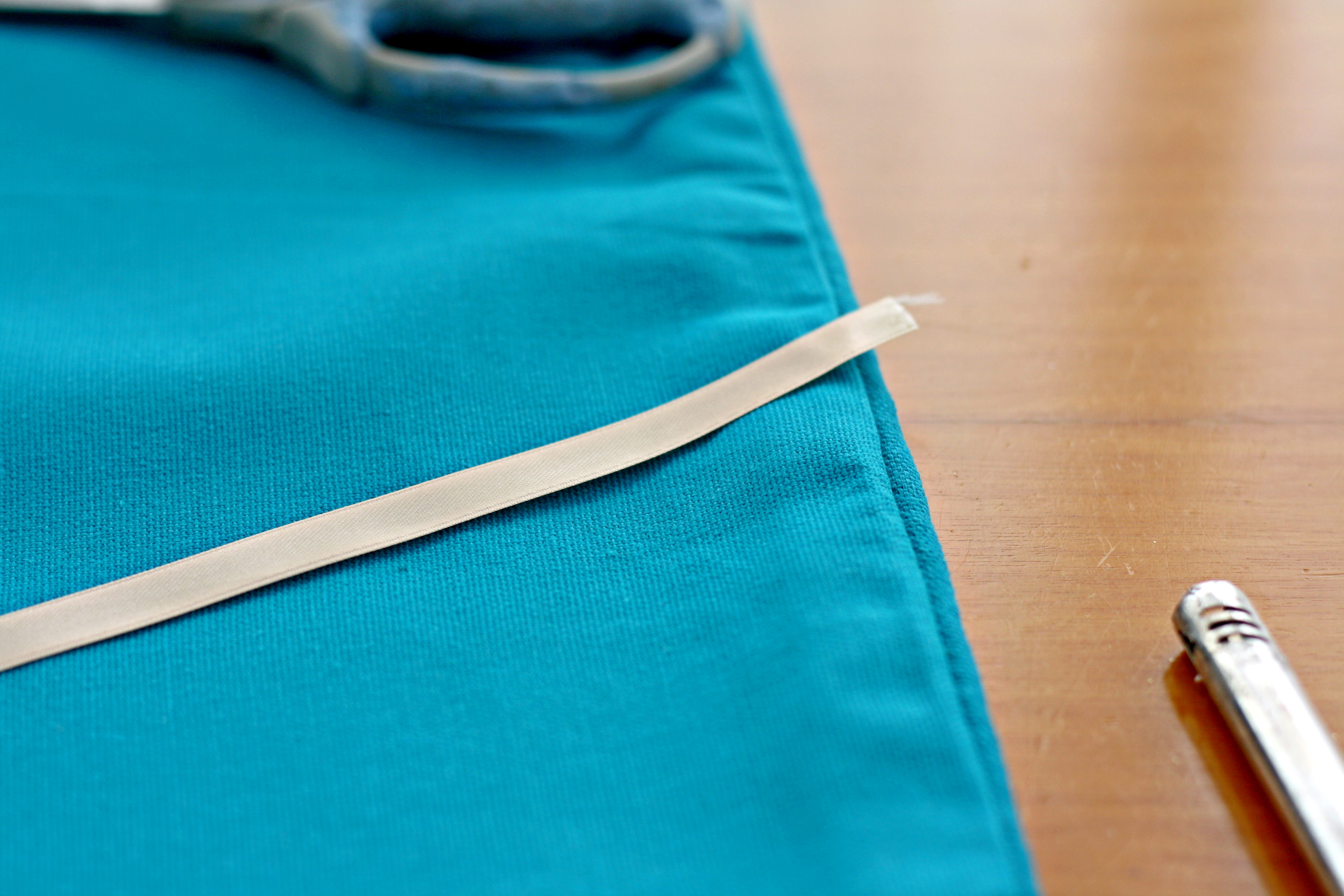 To create the geometric pattern on these cushions you need to glue lengths of ribbon randomly so they cross over each other. First work out where you want to stick your length of ribbon.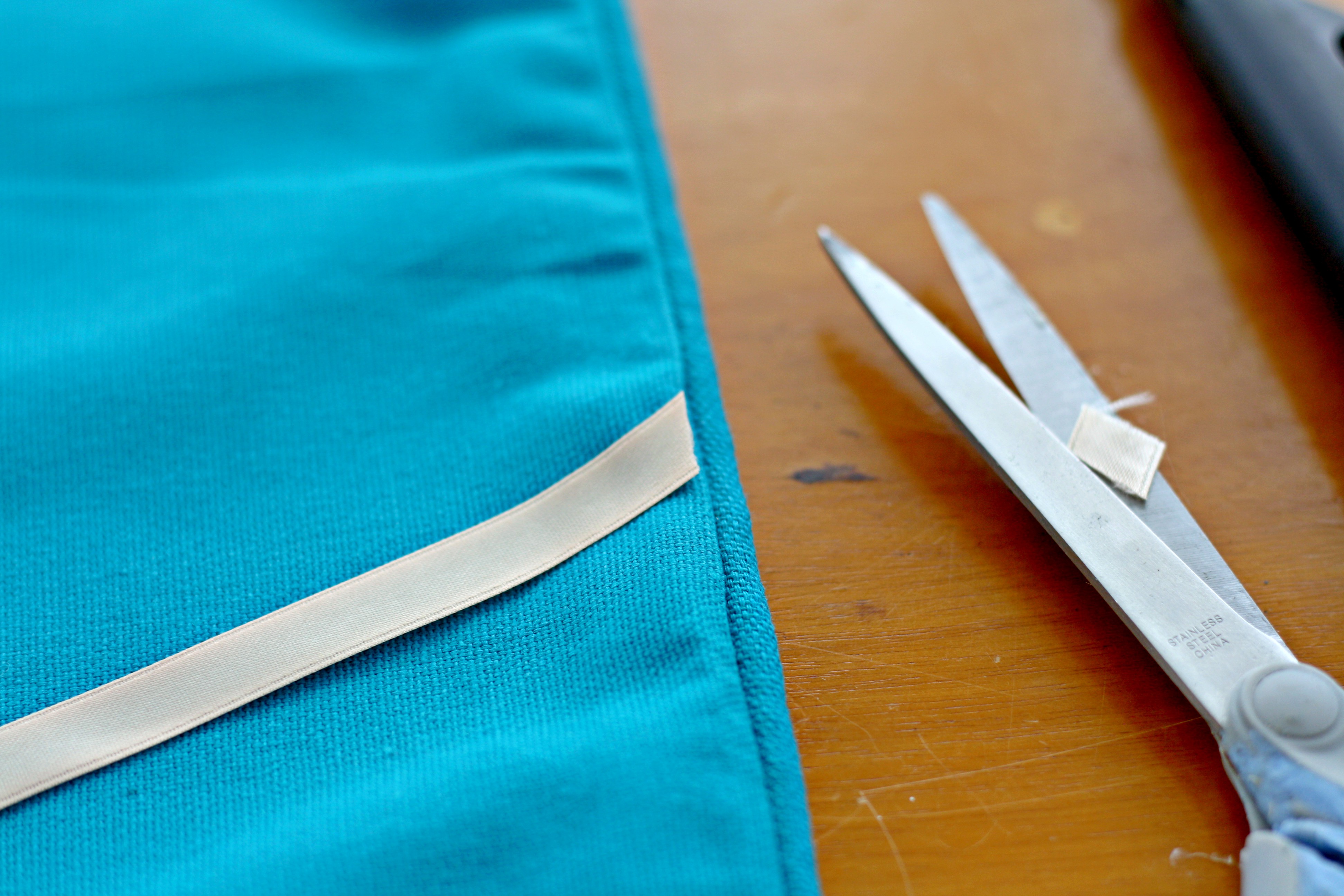 Cut your ribbon so it lines up with the edge of your cushion.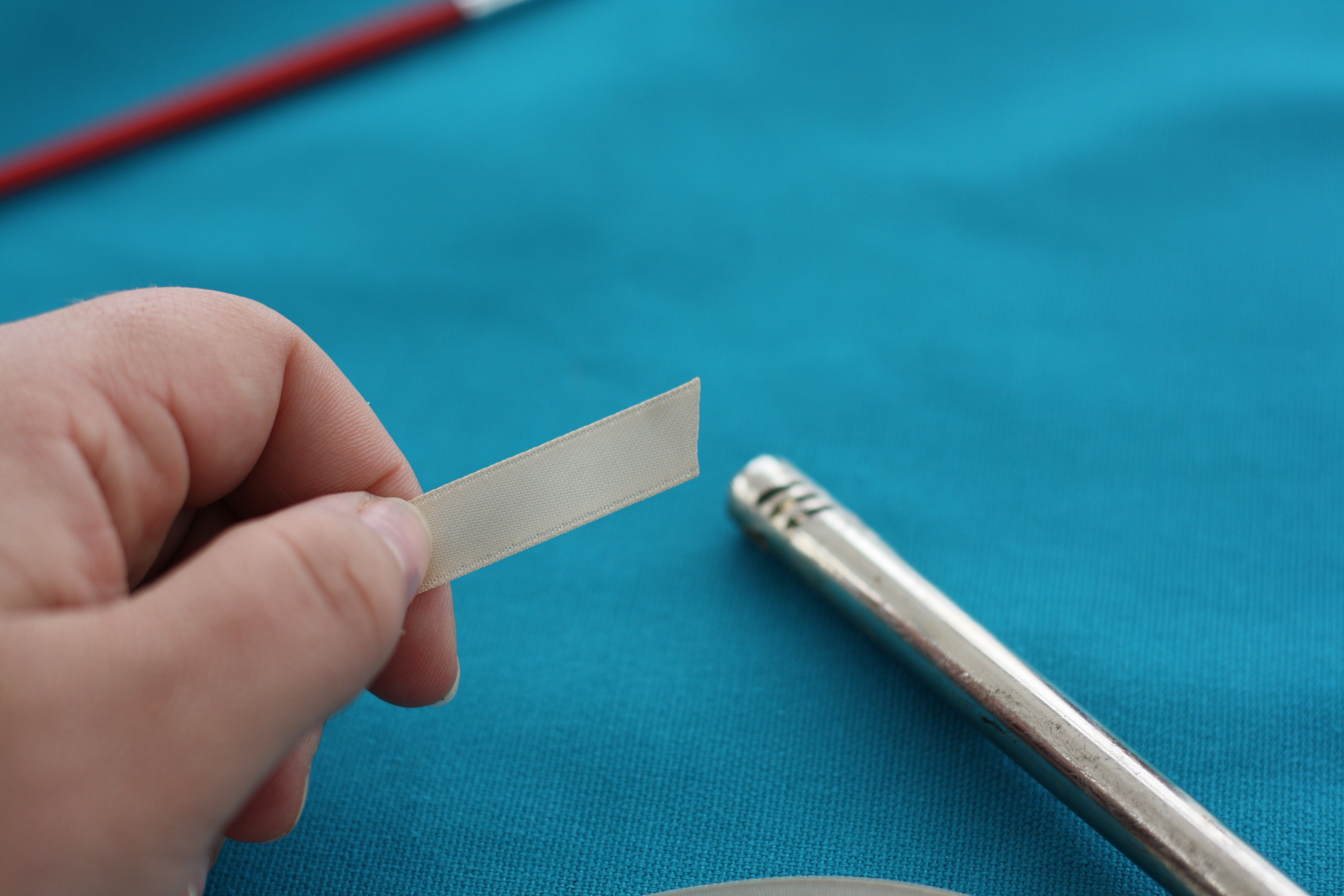 Carefully and quickly run the edge of your ribbon through the flame of your lighter. This melts the edge of the ribbon so that it does not fray.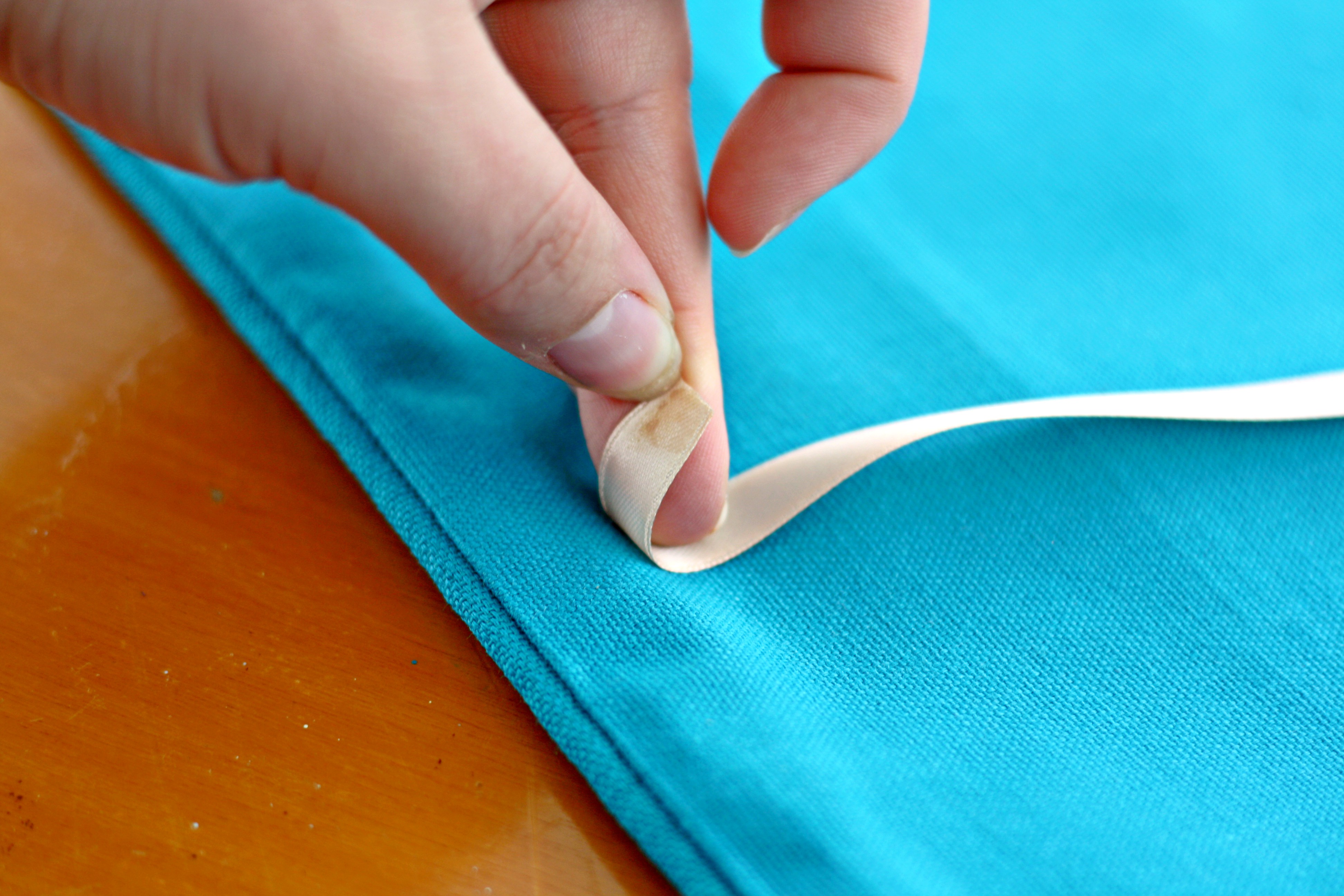 Add a little fabric glue to the very edge of your ribbon and stick it up against the edge of the cushion.
work your way along the length of the ribbon, adding a little glue then sticking it until you get an inch from the end. Cut the end level with the cushion edge, melt the ribbon edge to prevent fraying and then stick it down. Keep repeating this process, sticking the ribbon at different angles and in different directions until you have the desired look.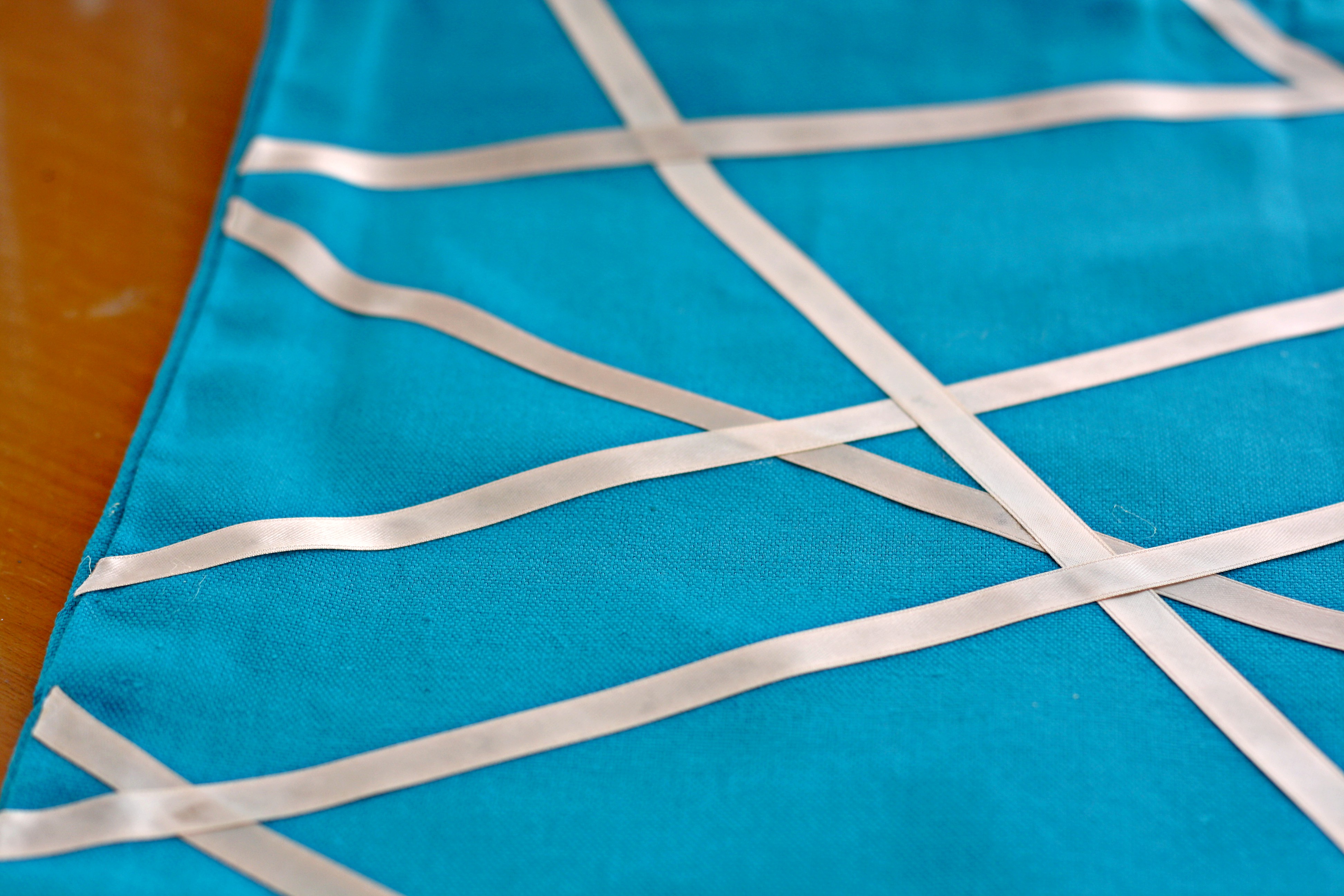 You can use less ribbon lengths to keep the pattern loose (like mine) or keep adding more to have more crossovers and smaller shapes. Leave the glue to dry completely and they are done.
This is such an easy but effective way to update low cost, plain cushion covers. If you like to make things for your home you might enjoy my DIY Decorated Vase, Upcycled Lamp, Felt Flower Cushion and String Art Photo Frame. I hope you love this project, let me know if you give it a try!
Lianne x
Pin Geometric Cushion Covers to save them for later!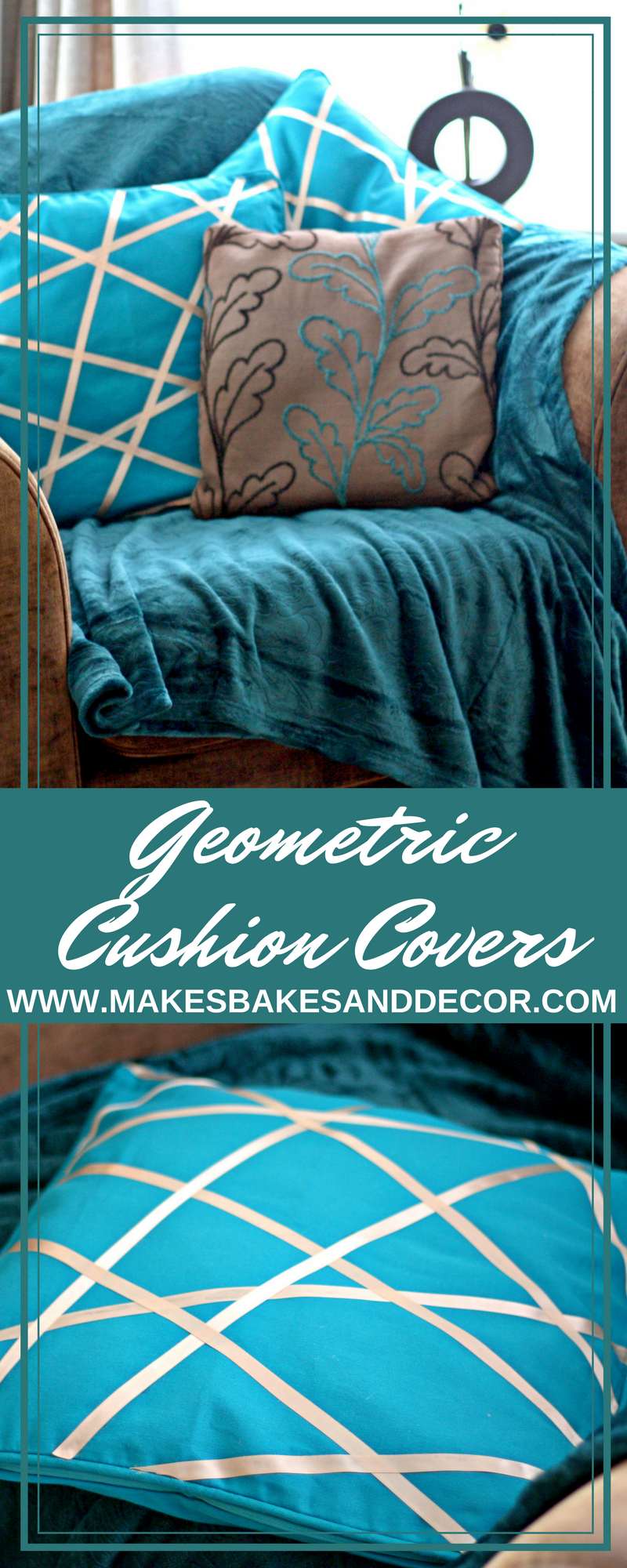 Do you Follow me on Pinterest?