I had a Pumpkin Week on my blog last year when it was just a week old! Obviously back then in my first week, my views were almost nothing, so this year I wanted to do Pumpkin week again. I'm going to start off with a savoury recipe, Roast Pumpkin Risotto.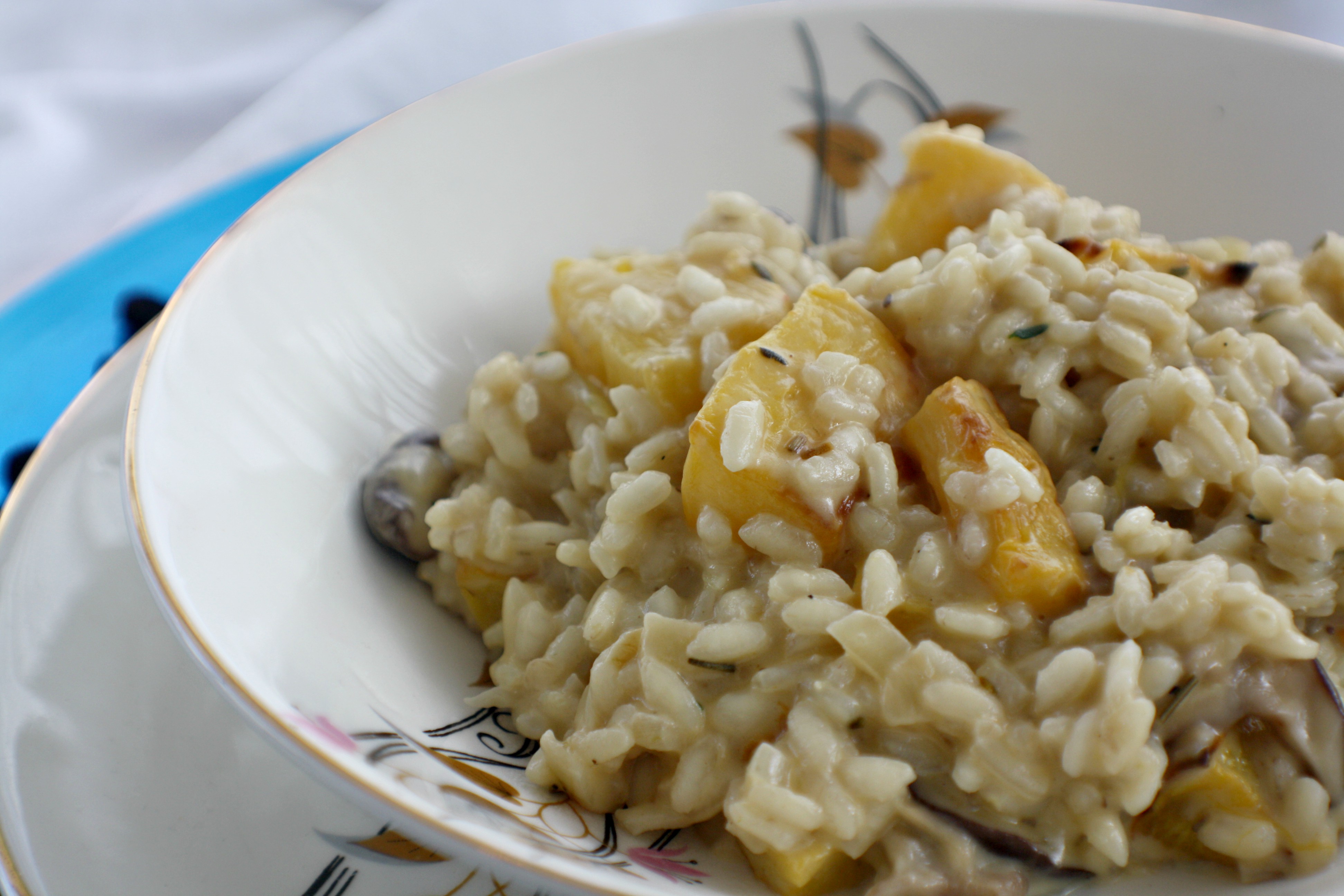 I mentioned last year that I'm pretty sure at least 60% of the pumpkins purchased in this country are destined to become jack'o'lanterns maybe even more. Pumpkin isn't really seen as food by a lot of people and it's such a shame as it really is delicious! I myself hadn't even tried pumpkin until last year, if you like butternut squash you will love pumpkin.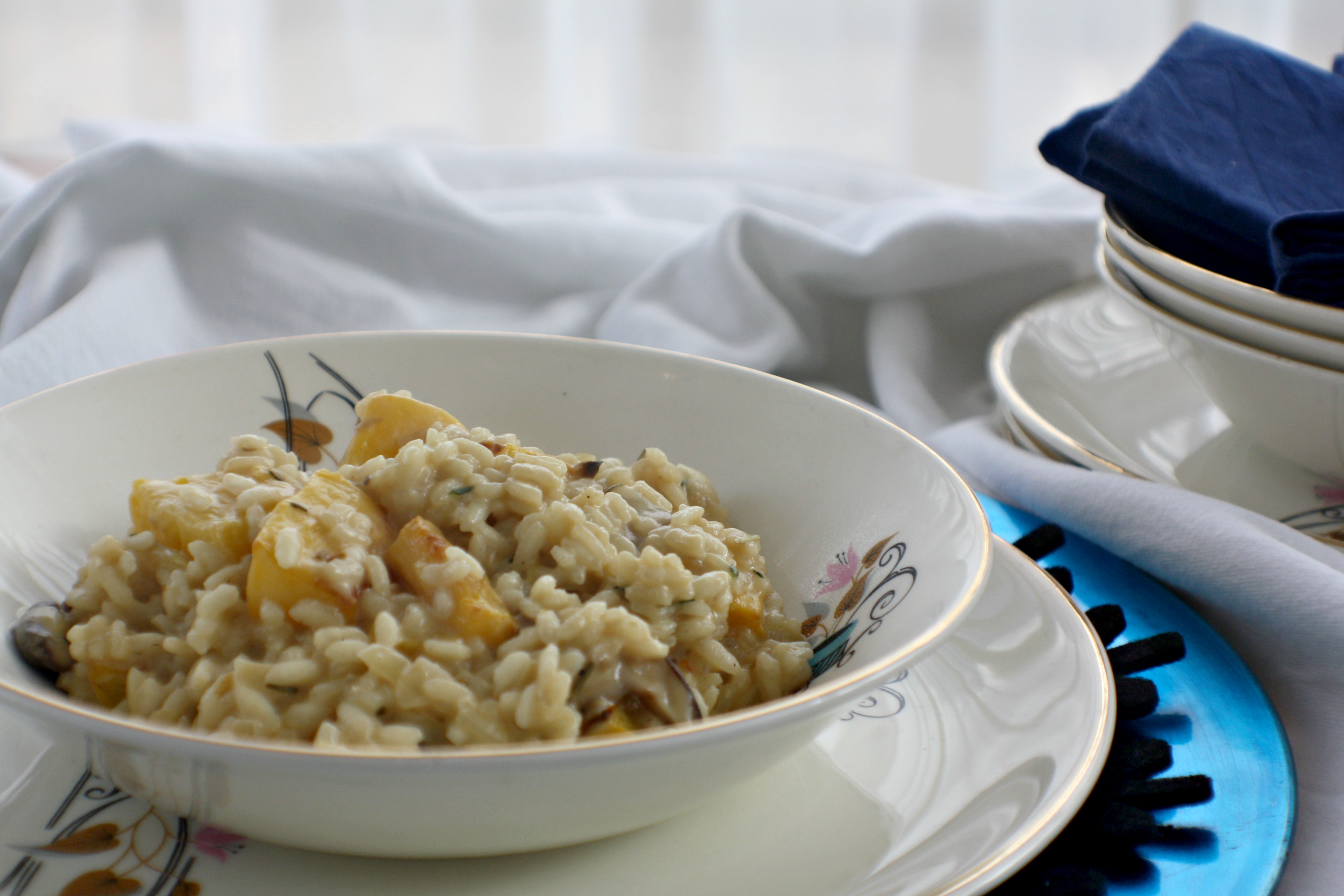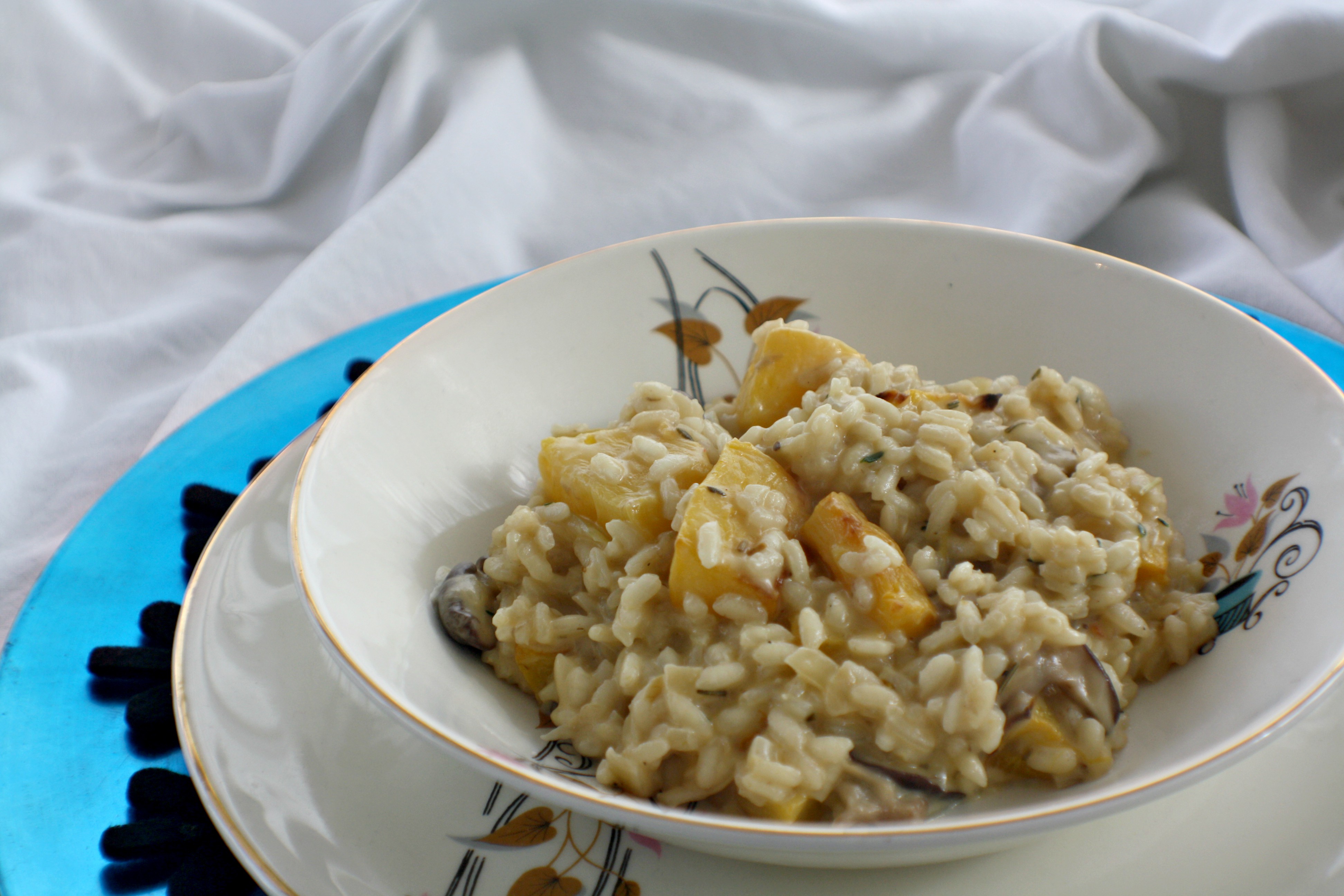 I've seen lot's of pumpkin risotto recipes that use pumpkin puree and are orange in colour but I wanted my Roast Pumpkin Risotto to have chunks of Pumpkin in it instead. To make this risotto you roast the pumpkin in the oven first and then stir it into the risotto at the end of the cooking process.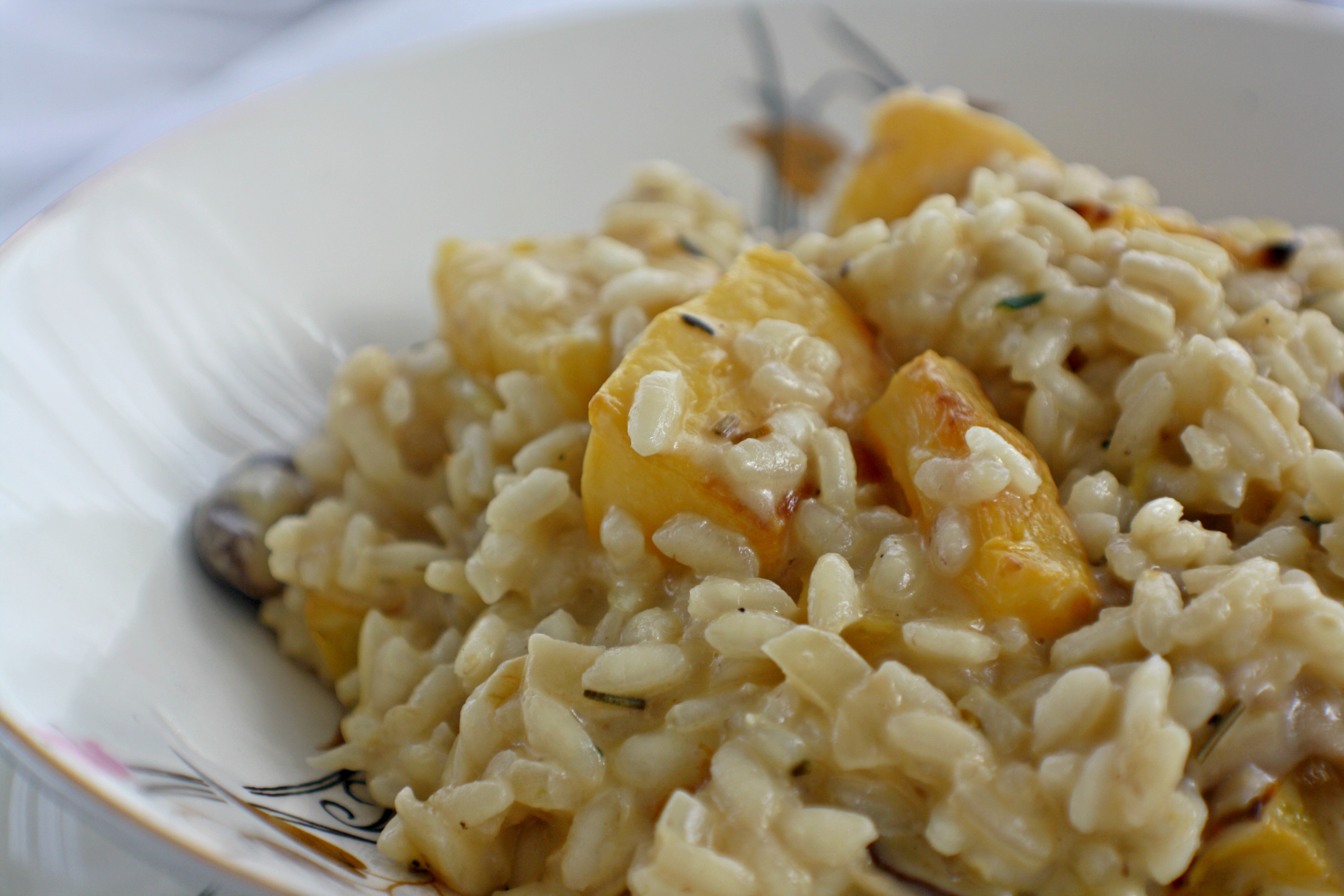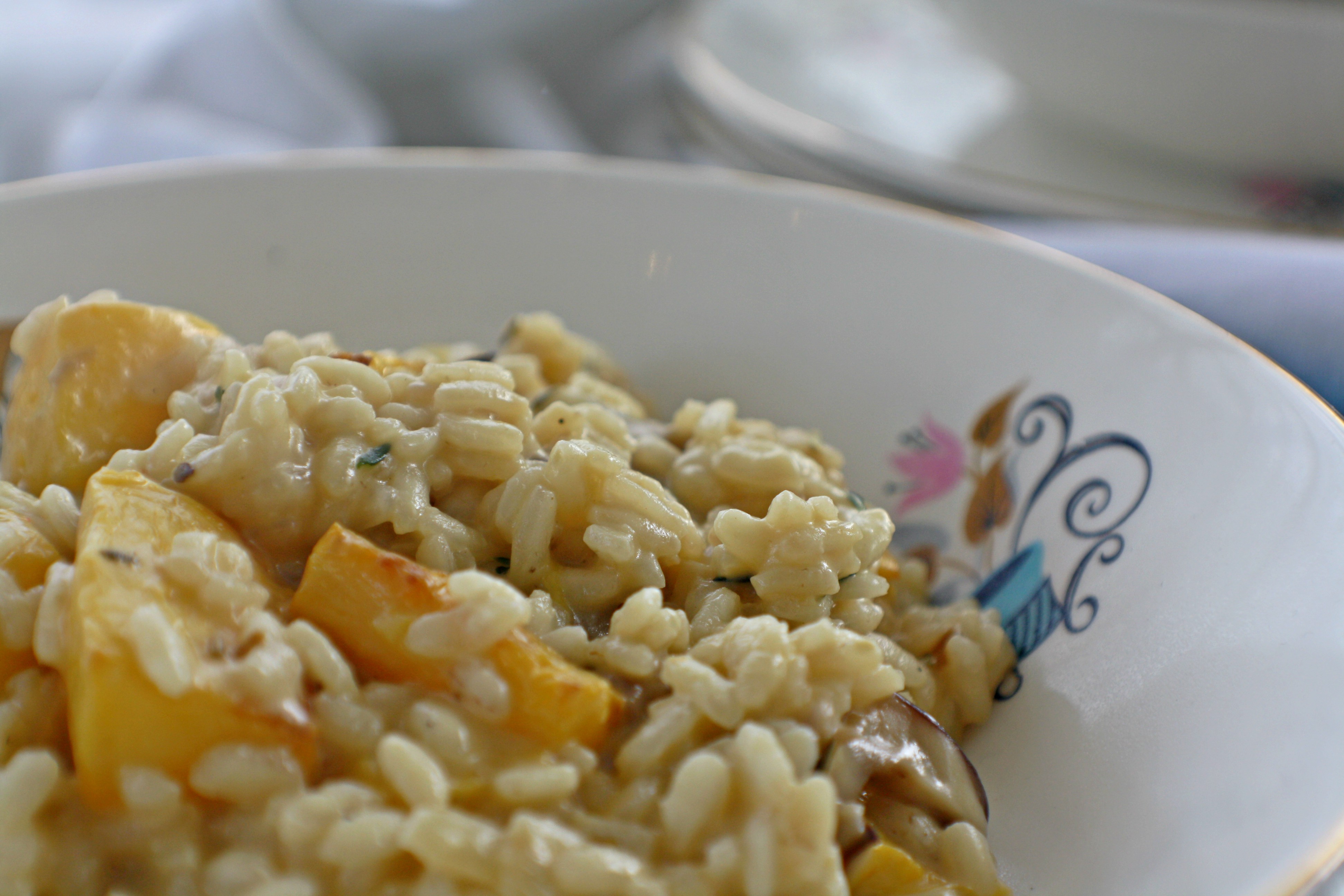 Risotto is one of my favourite dishes. It takes a bit of time and effort, you need to be with it stirring the whole time it's cooking, you can't just leave it to it. But I think it's worth it in the end!
I hope you enjoy today's recipe for Roast Pumpkin Risotto and come back tomorrow as Pumpkin Week continues with a recipe for Pumpkin Pie Brownies!
Lianne x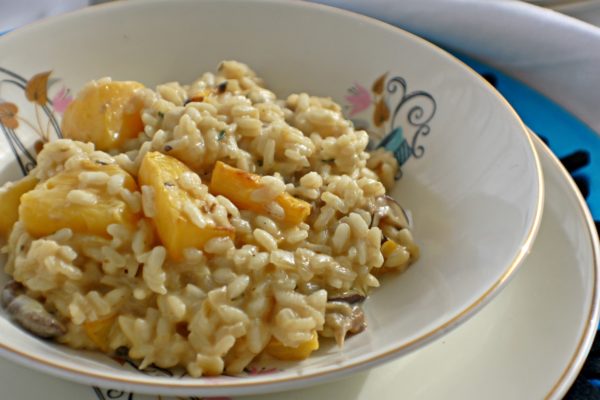 | | |
| --- | --- |
| | |
Preheat the oven to 200c/180c fan oven and in a roasting tray spread out your cubed pumpkin. Drizzle with olive oil and season with salt and pepper, roast in the oven for 40-50 minutes until tender and starting to brown around the edges.

In a large saute pan add a splash of oil and on a medium heat cook the onion, garlic and mushrooms until softened. Add the rice to the pan and while stirring cook for another minute or two. Add the herbs and then, a ladle full at a time, start to add the stock. You want to do this slowly, pour in a ladle and then stir until the stock is all cooked in and then repeat. Keep doing this until all the stock is used up. Keep stirring as this releases the starches from the rice.

At this point stir in the roast pumpkin and continue to cook for 3-5 minutes until the rice is tender on the outside with a bit of a bite in the middle. Once the rice is cooked stir in the Parmesan and double cream then season to taste. Serve immediately and enjoy
Pin Roast Pumpkin Risotto to save it for later!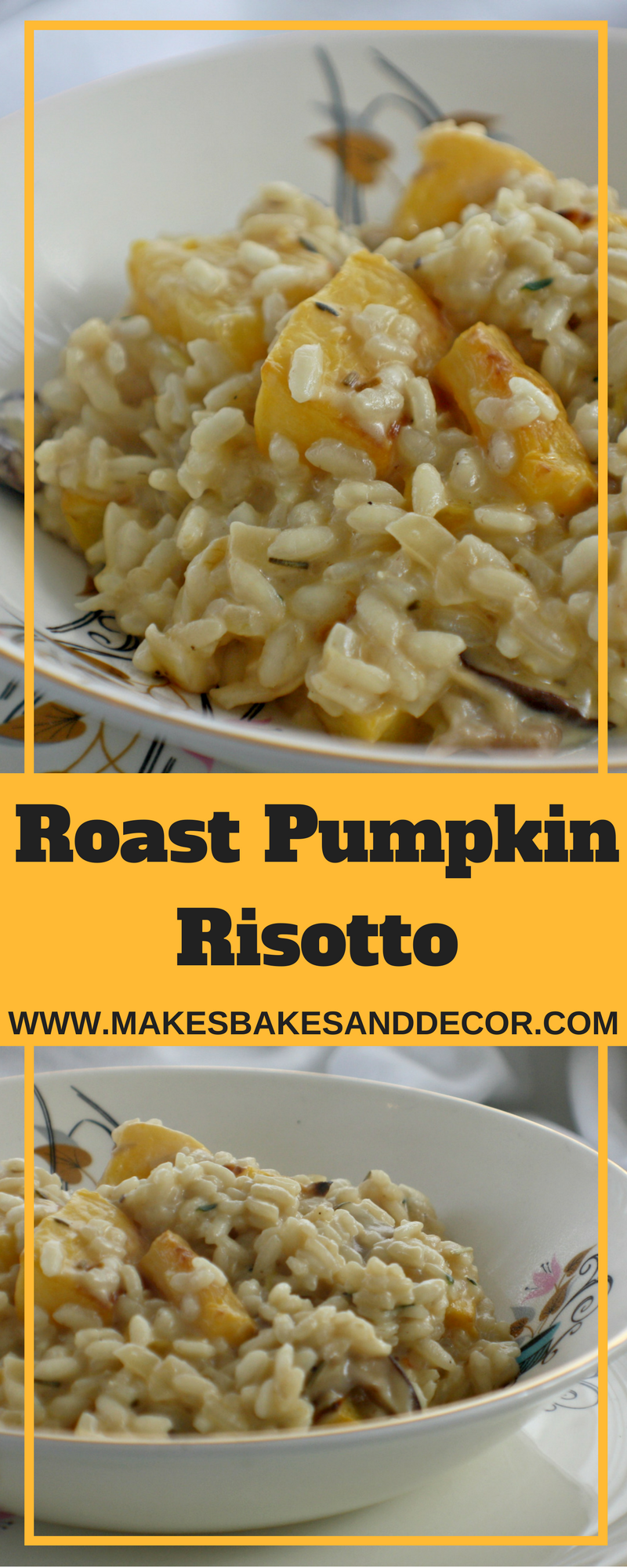 Some other recipes that you might enjoy!