There are so many ways to decorate a Christmas tree and none of them are right or wrong. So although I've titled this post How to Decorate a Christmas Tree it should be called How I decorate my Christmas tree. No matter what I'm using or what colour scheme I choose i always decorate the same way and put things on in the same order. First if your tree is artificial like mine are once you have put them up you need to work your way round the whole tree 'fluffing' and arranging the branches. This isn't one of the fun bits but it's necessary to make your tree look its best. Then come the lights. I've not taken pictures of this step as I am no expert at putting the lights on as tree. I hate it!! I hate doing it, it's the worst part of Christmas lol. My advice to you is go and buy a pre-lit one! OK, I'm just kidding, I do believe you can never have too many lights on a tree though. I have two trees and both are 7ft. One tree has 500 led lights on and I would say that that is plenty for a tree of that size. But, my main tree has 1000 led lights and I love how twinkly it is!
This post is in collaboration with Amara Living.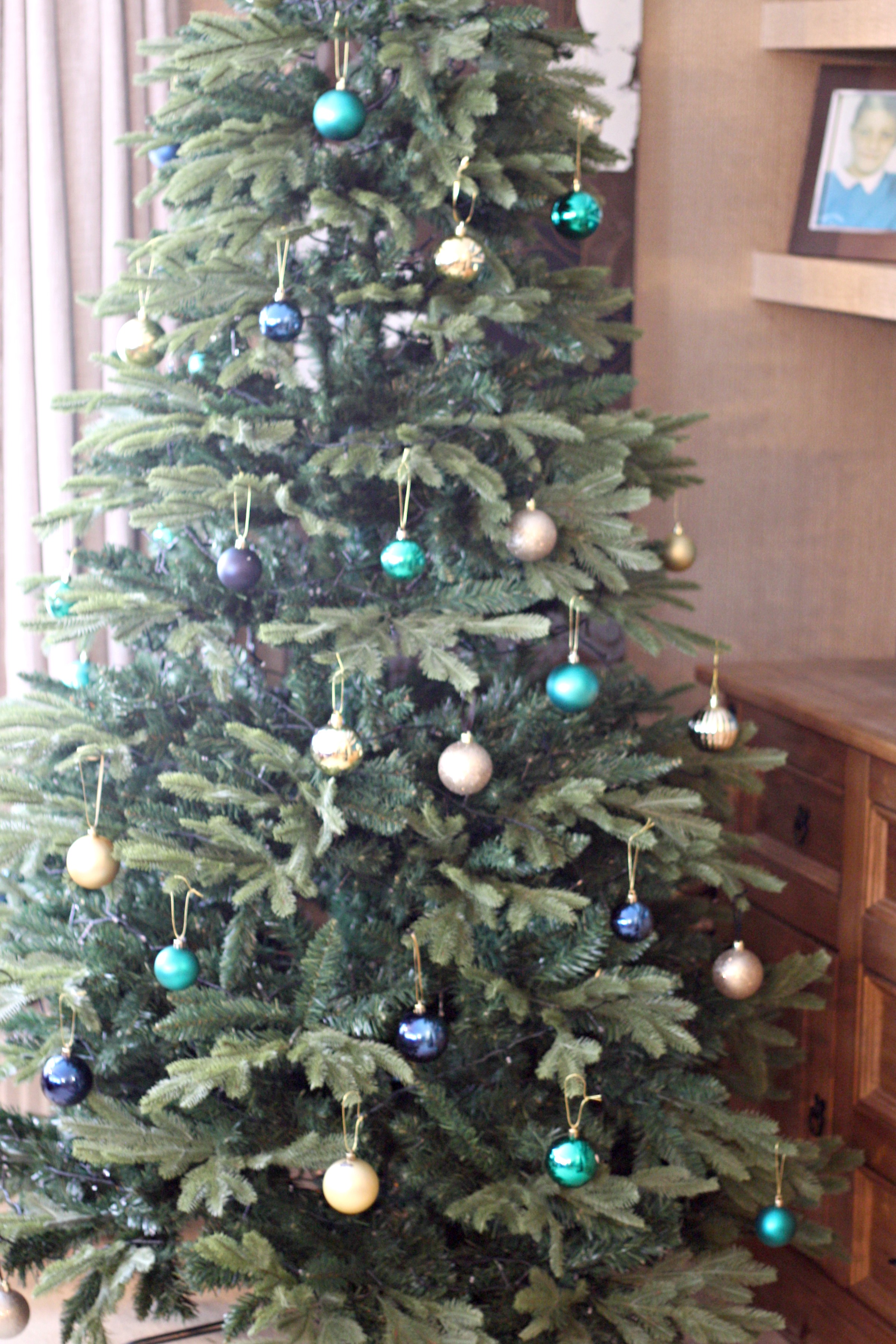 Once the lights are on, I put on what I call my plain baubles. These are any plain, coloured, round baubles I have. No matter how you decorate your tree it's always good to have plenty of these as they fill up space and are so much cheaper than having all fancy ornaments.
Next I add on my shaped ornaments. Both of the ornaments above were from Home Bargains. As I add things to my tree I'm always stepping back to see where the gaps are and that things are evenly placed. Also it's tempting to put all your ornaments to the front, but you need to make sure that your tree looks full from all angles of the room.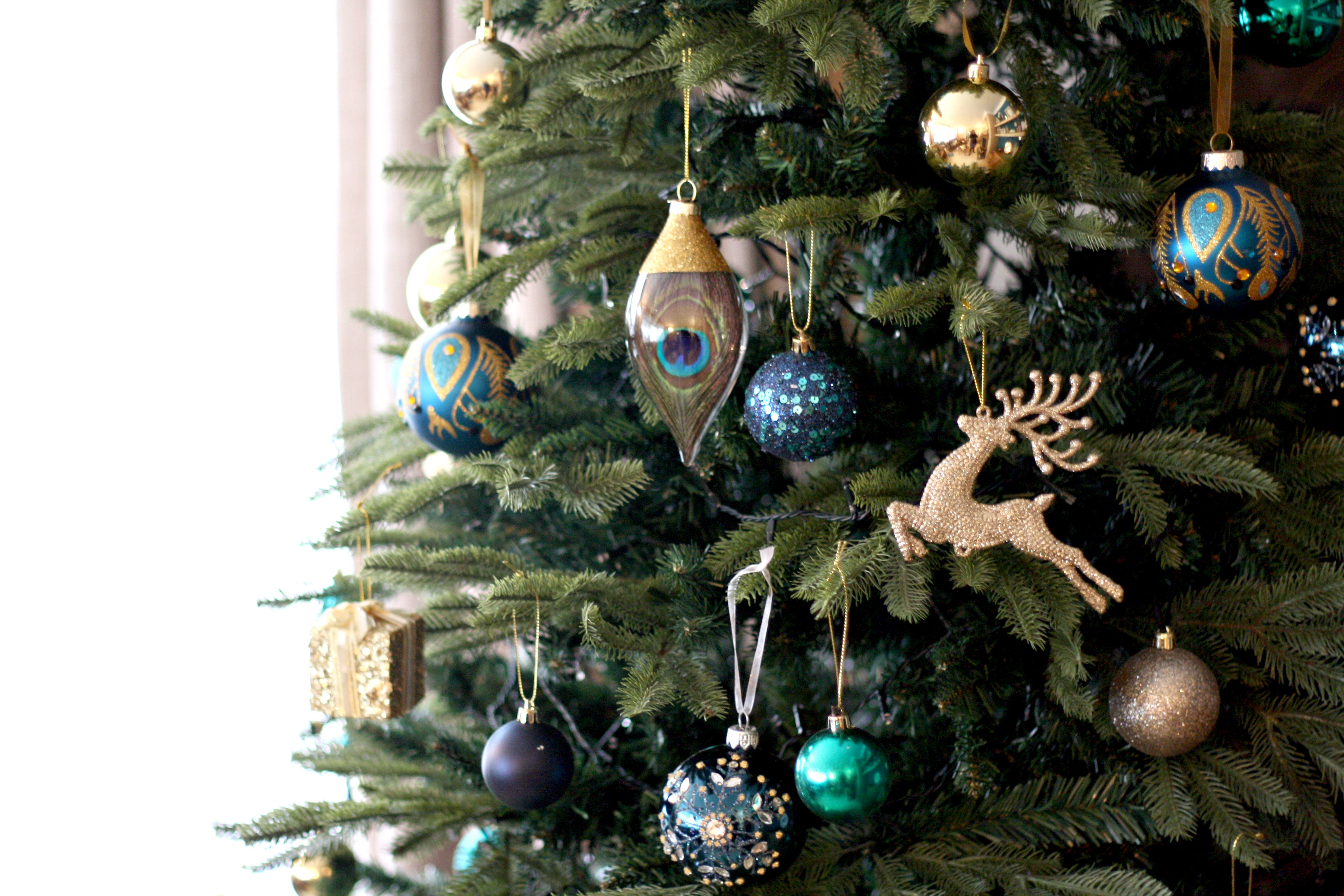 Next I add on what I call my special ornaments. These are the ones that I love the most and I mostly keep these to the front. This year I have some new additions from Amara Living and their Midnight Jewel range.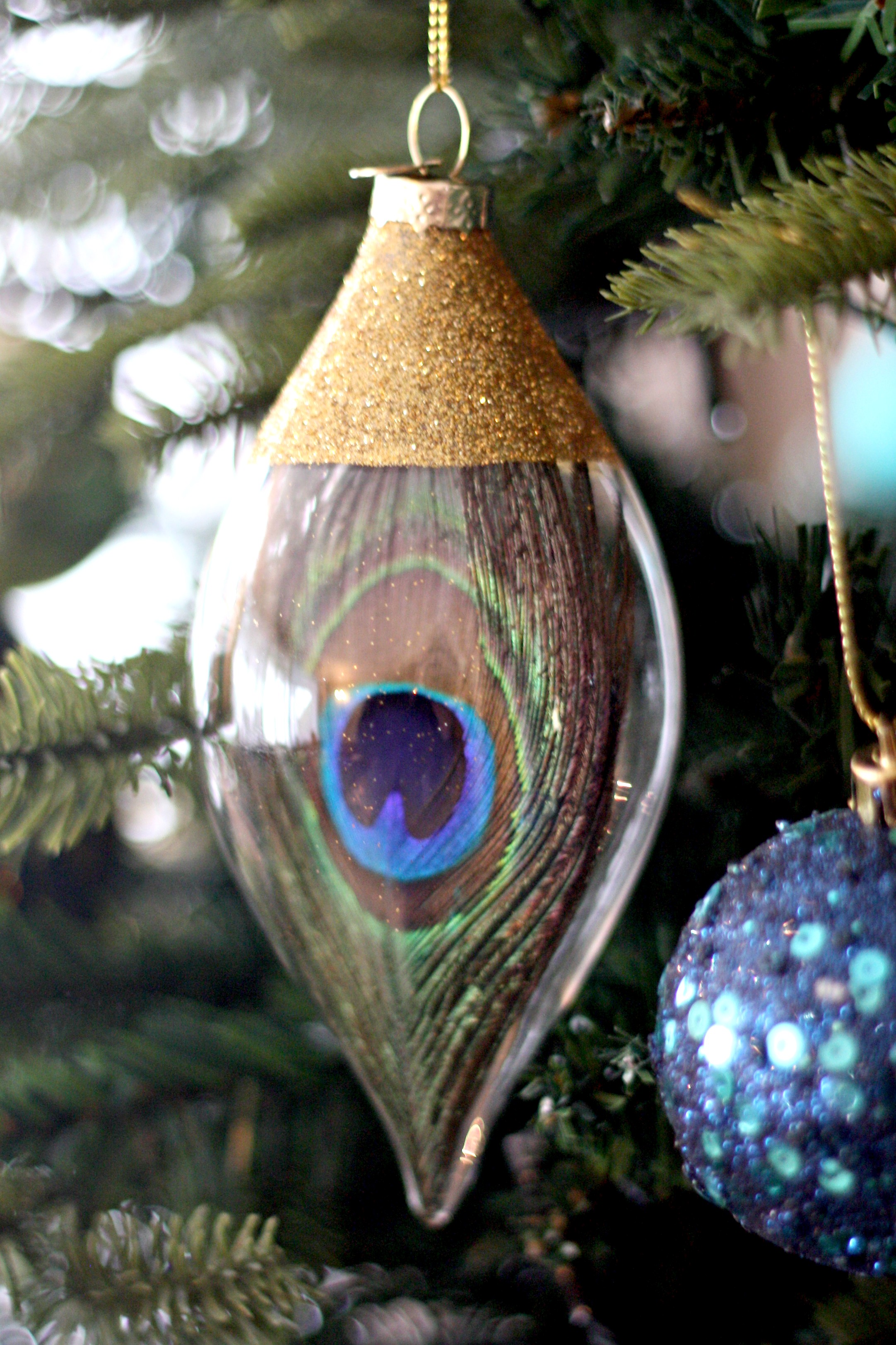 First up is this Gold Peacock Tree Decoration. This is a beautiful tear drop glass ornament with a peacock feather on the inside and gold glitter detail at the top.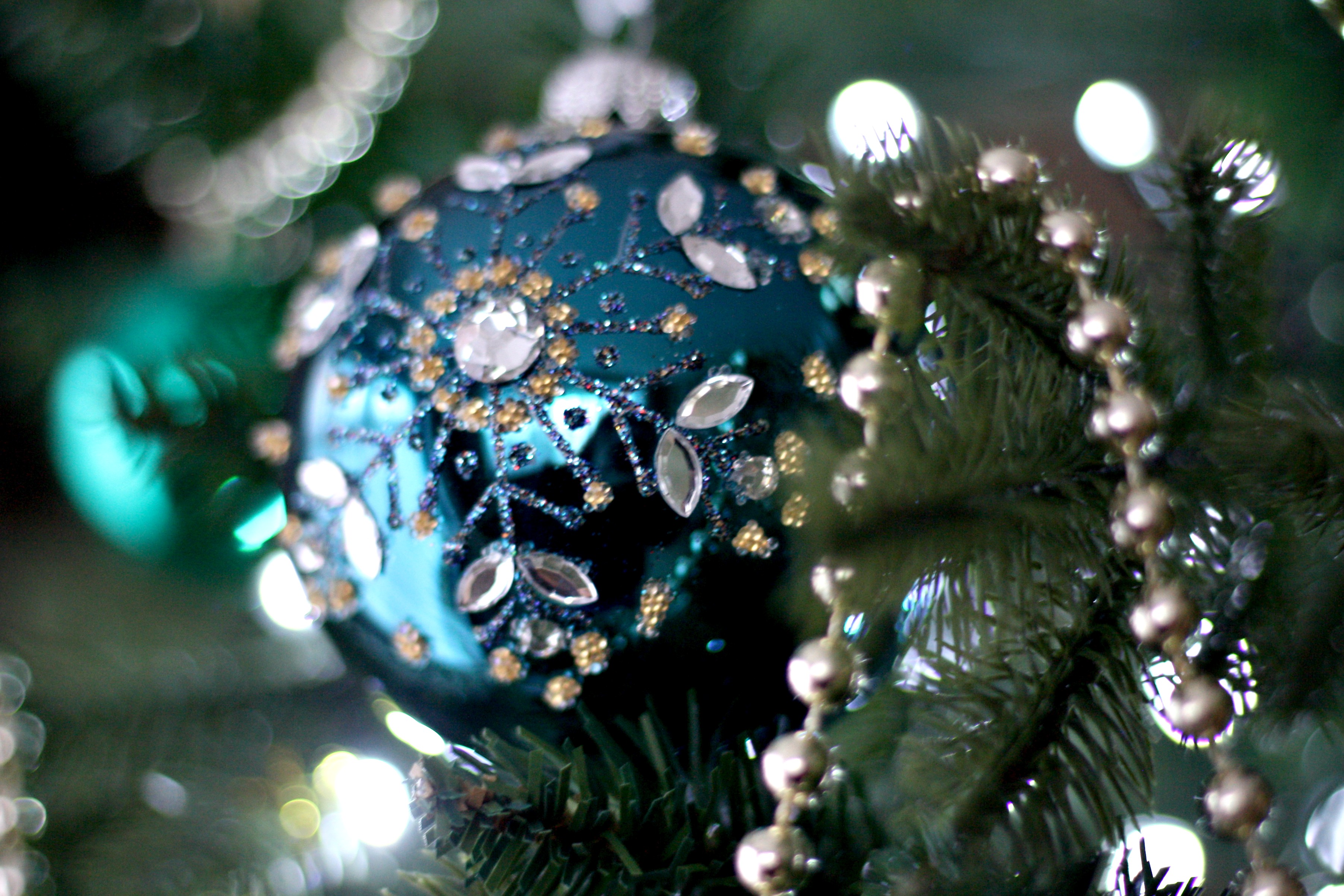 I also got these beautiful jeweled and glittered snowflake glass baubles. They come in a pack of six.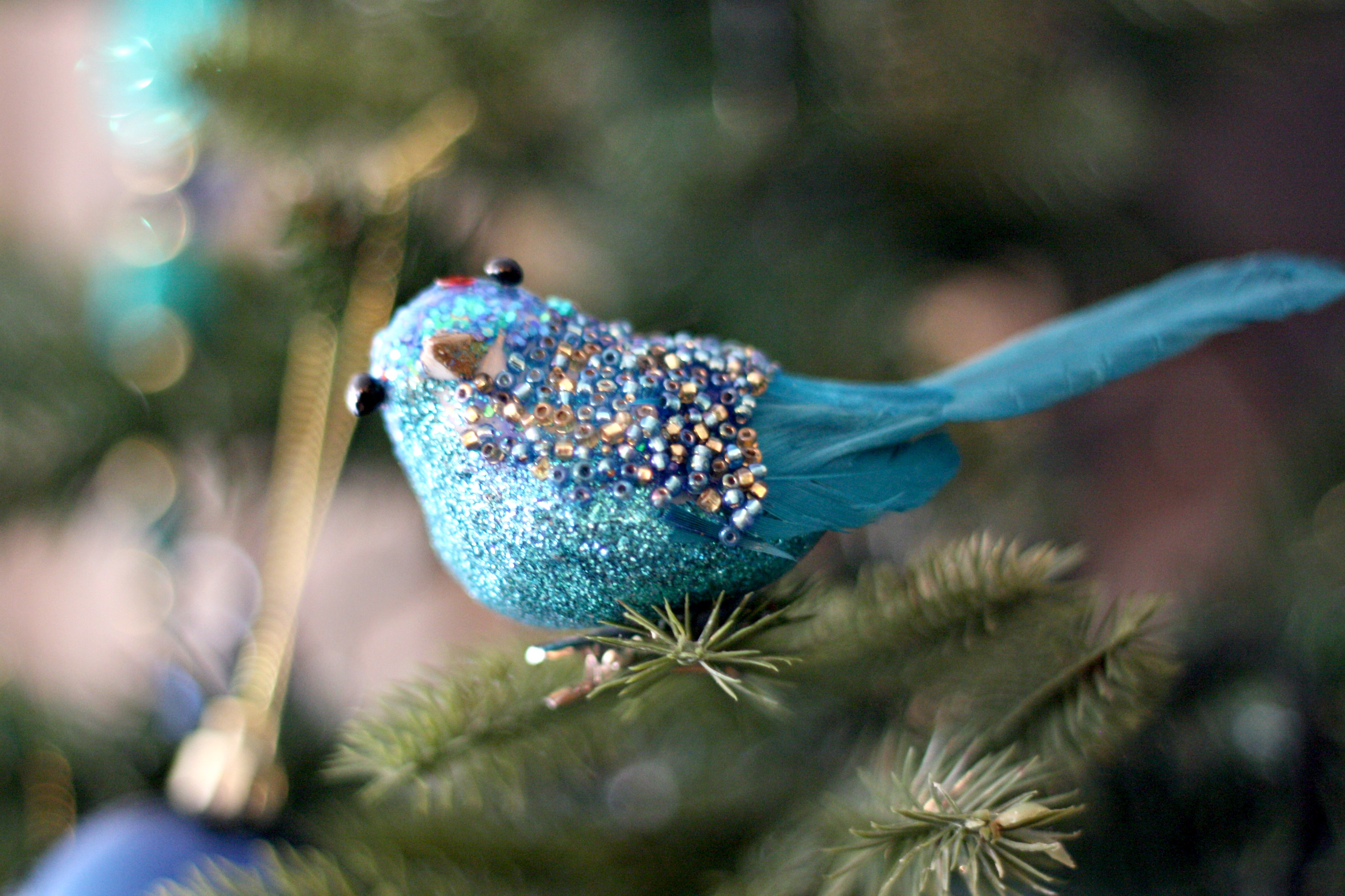 Last but not least are these little birds. They come in a pack of three and have little clips on the bottom so that they sit on the tree branches. They have beautiful beaded, glittered and feathered detail.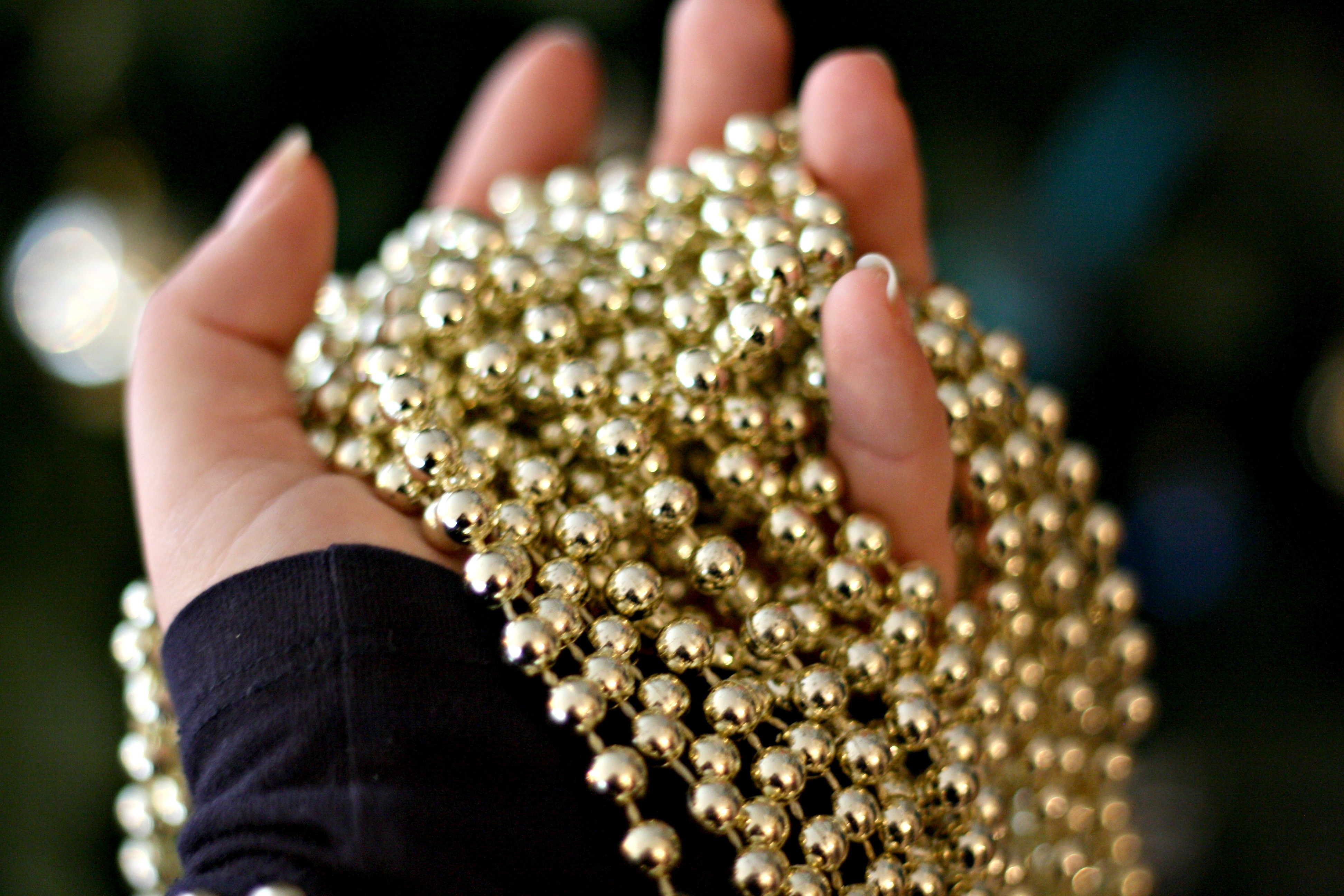 Once all my special ornaments are on I always finish off with a bead garland. I much prefer these to ribbon or tinsel and I love to use gold for some Christmas glamour!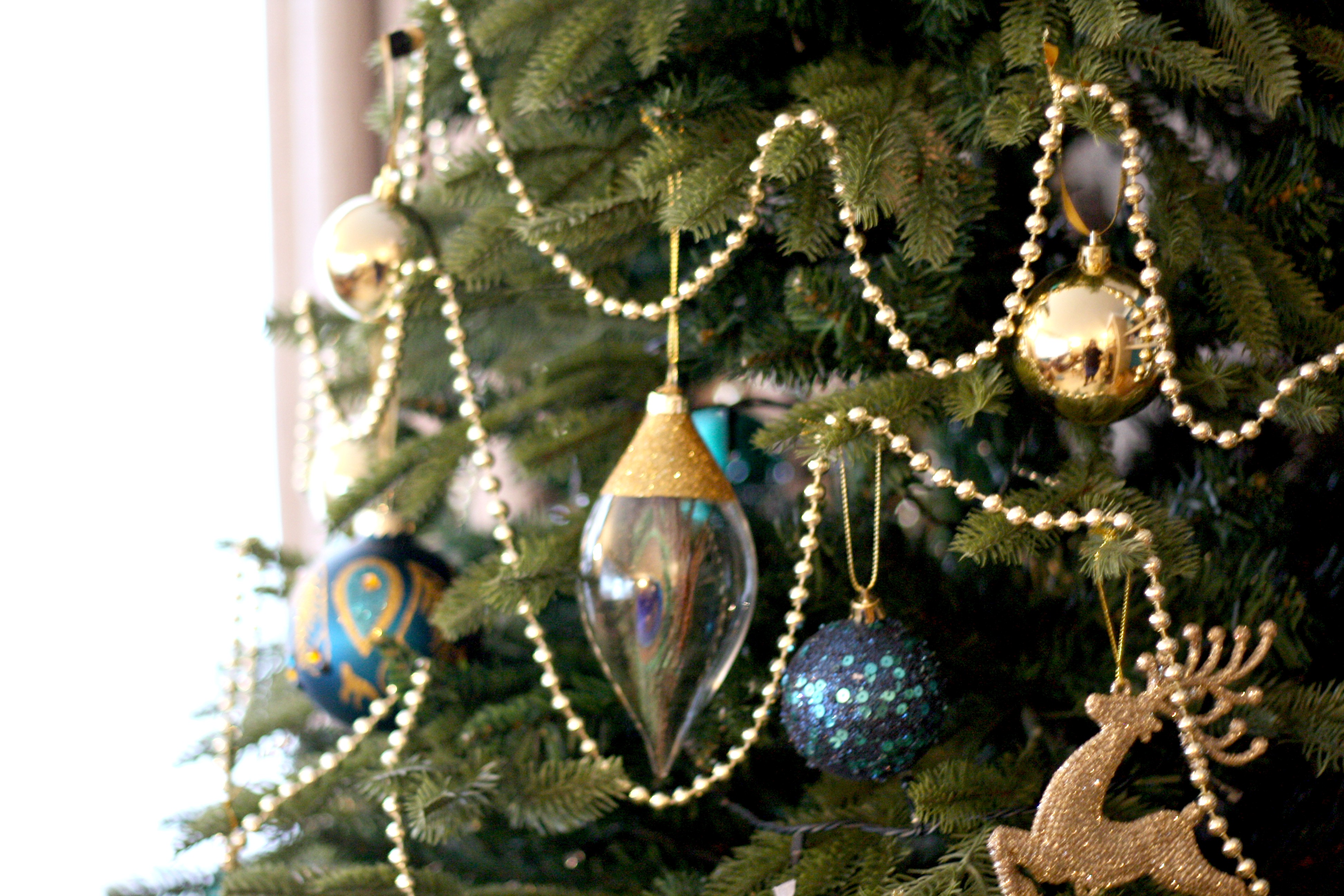 I start at the top and work way my way down looping the garland on the branches. I like to leave these big loops as I work my way down. For my 7ft tree I used about 22 metres of garland.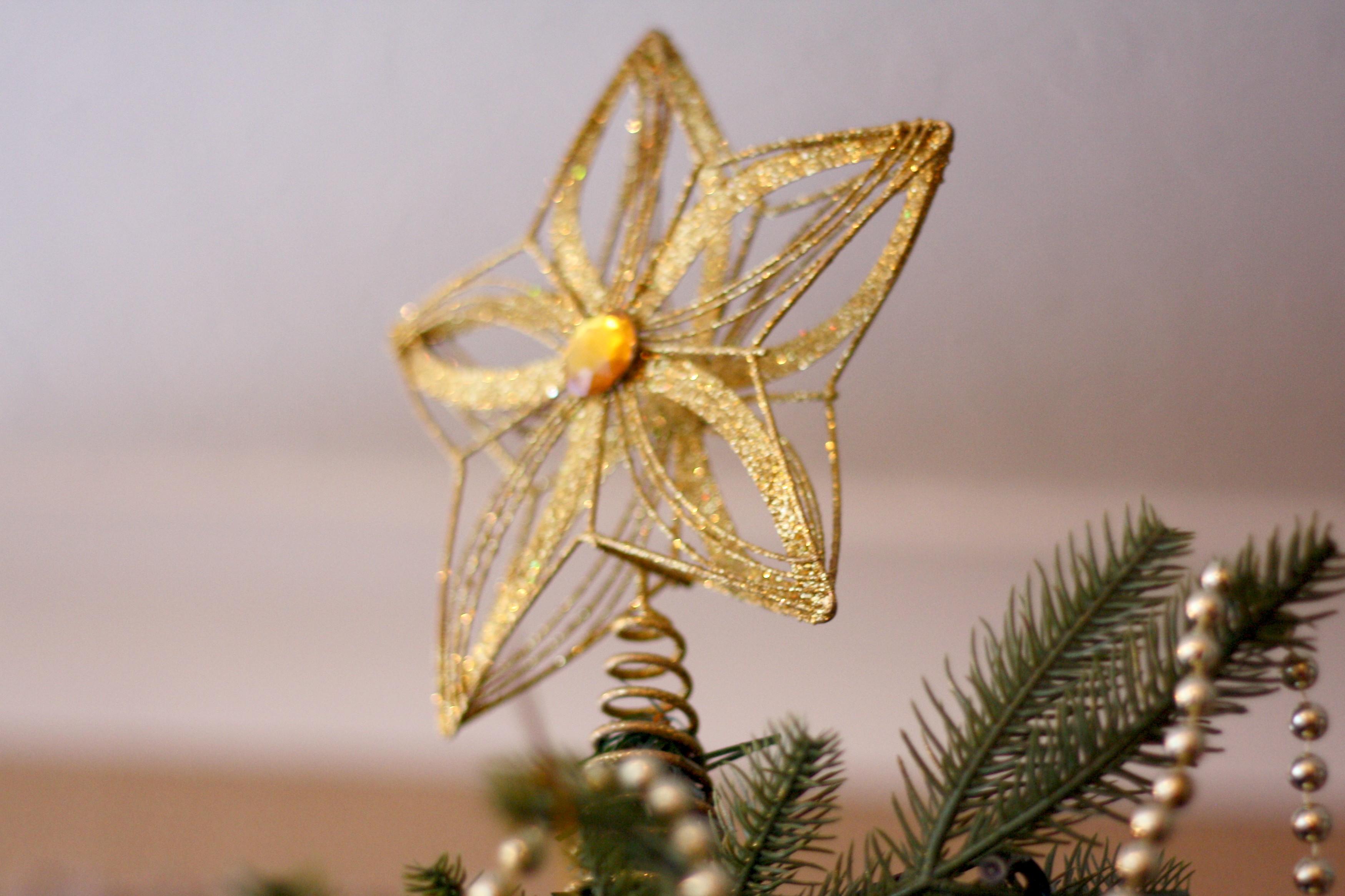 For the finishing touches add your star or angel to the top of the tree and a tree skirt around the base. This year I have use a teal throw from B&M to cover the tree legs.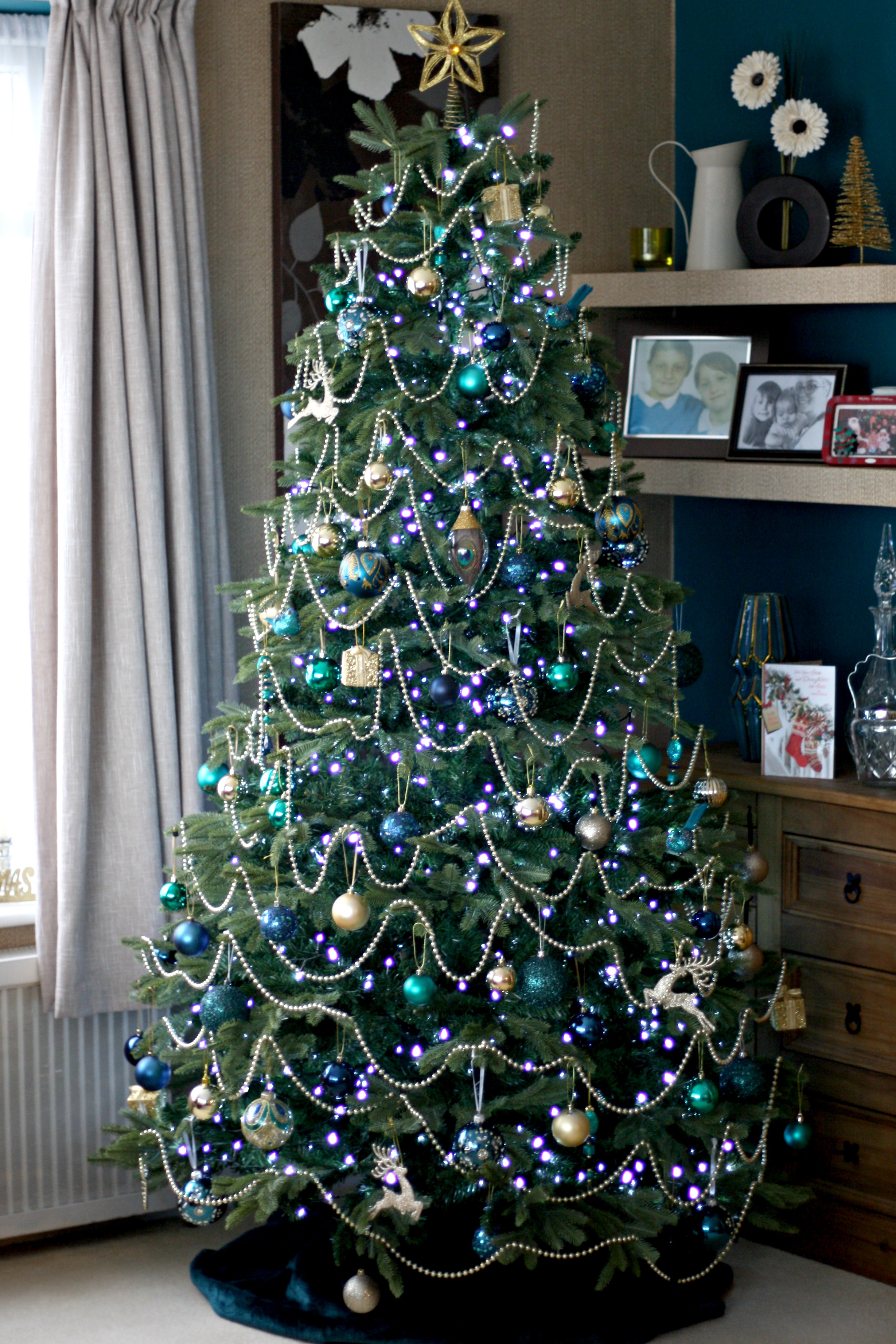 There you have my finished tree! Last year we went with red and gold in the living room, you can see that in my Mini Christmas Home Tour. Here are some more pics of the other decorations in the room.
I've not added as many decorations this year but I'm very happy with the finished look in the room. The tree and decorations match the new living room perfectly. I hope this post has helped you to learn how to decorate a Christmas tree or has at least given you some new ideas to try. Happy decorating!
Lianne x
Pin How to Decorate a Christmas Tree to save it for later!