This post for Painted glass bottles contains affiliate links, find out what that means here.
A month or so ago I found the cutest little glass jar with a raised flower pattern in Home Bargains. It was only 99p so I snapped it up. I wanted to use a technique I had seen on Pinterest where you paint the inside of the glass. I thought this would really make the flower pattern on the jar stand out. I've also used a empty wine bottle and jam jar to make a trio of vases.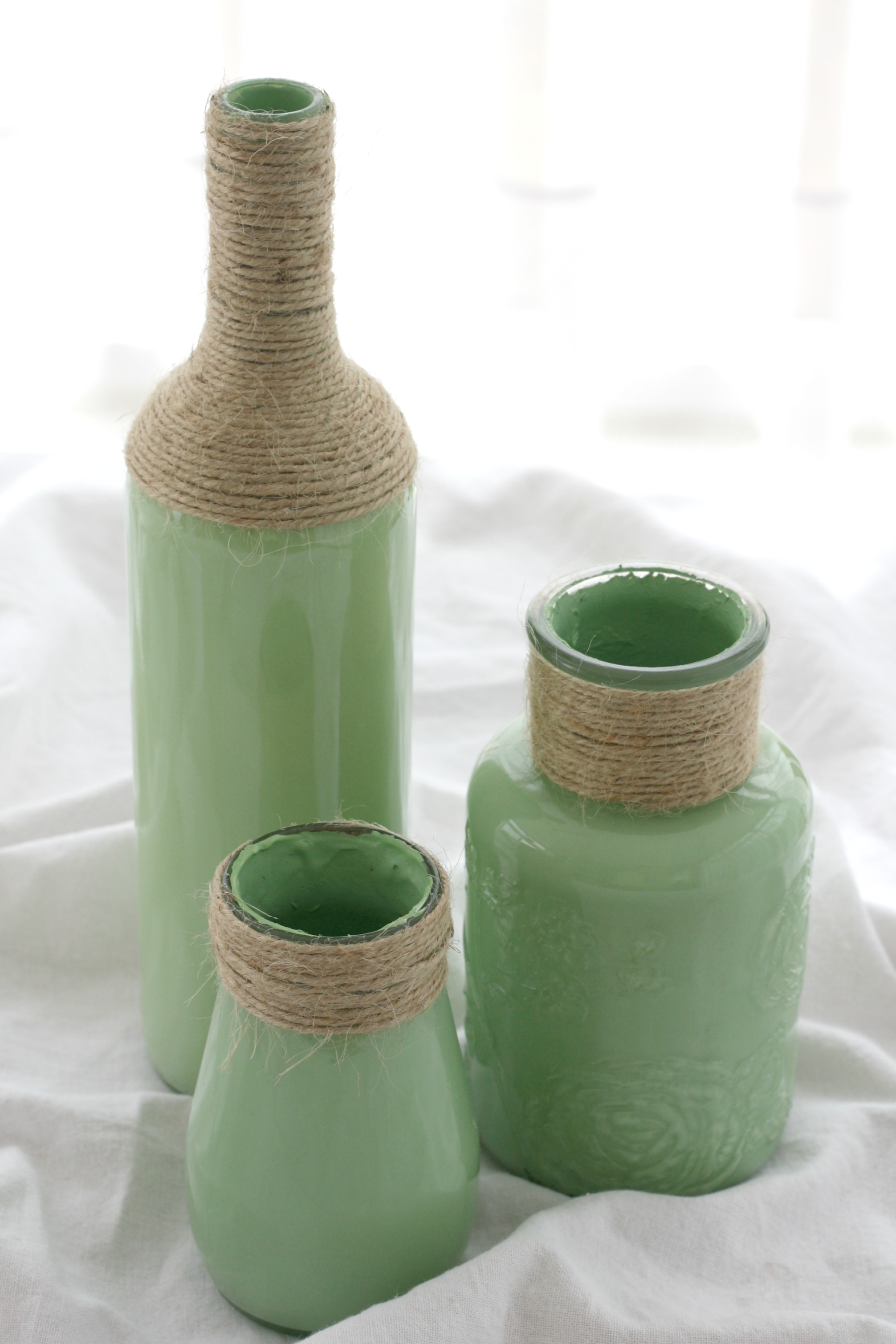 First here is everything that I used.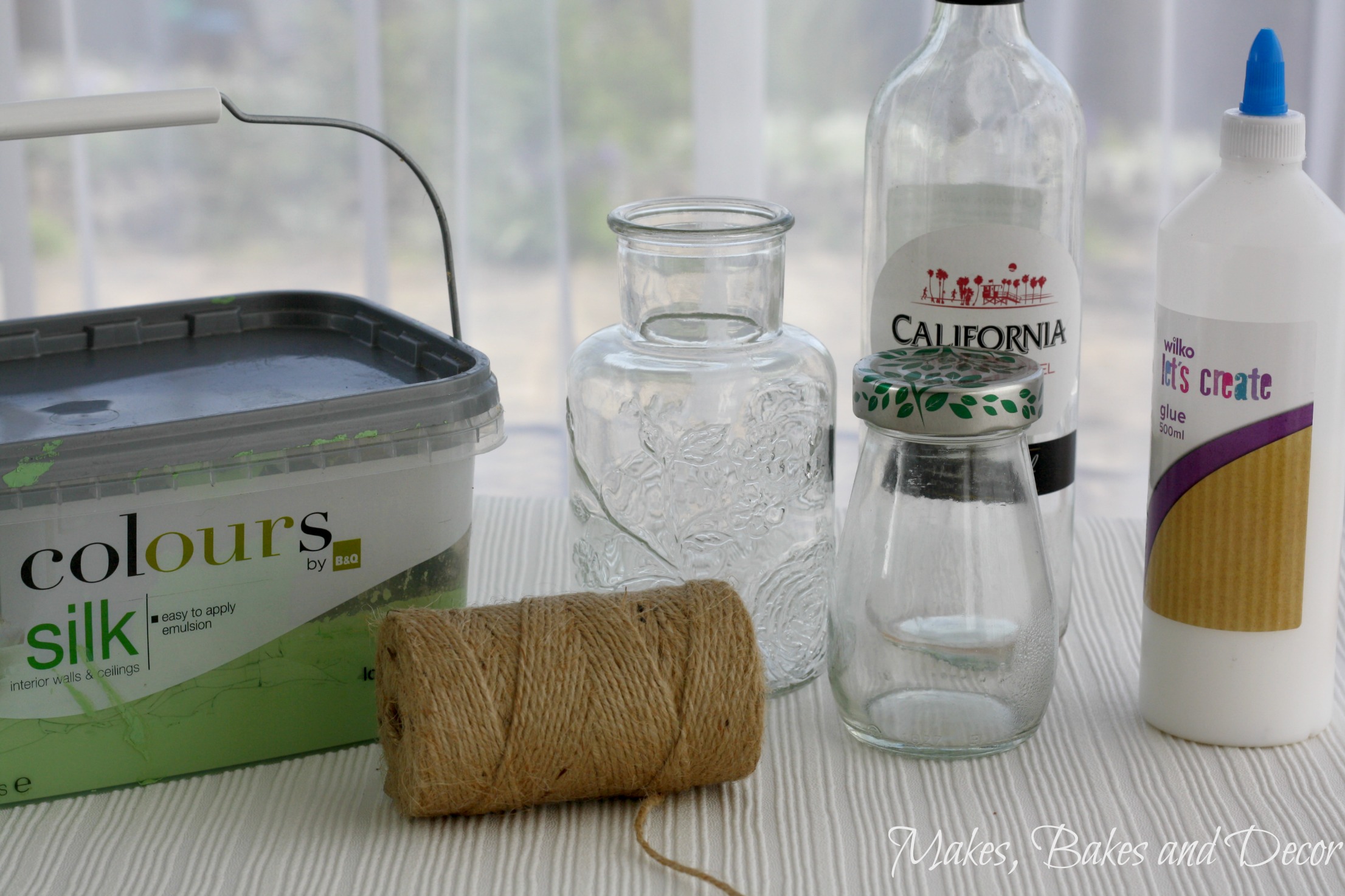 Old glass bottles/jars
Paint (I used emulsion)
Twine (optional)
PVA glue
A jug
Scissors
The first thing you need to do is wash them and soak off any labels. Fill a bowl with very hot soapy water and leave them to soak and the labels should come right off.When they are clean and rinsed, dry them as best you can (wine bottles are tricky to dry on the inside).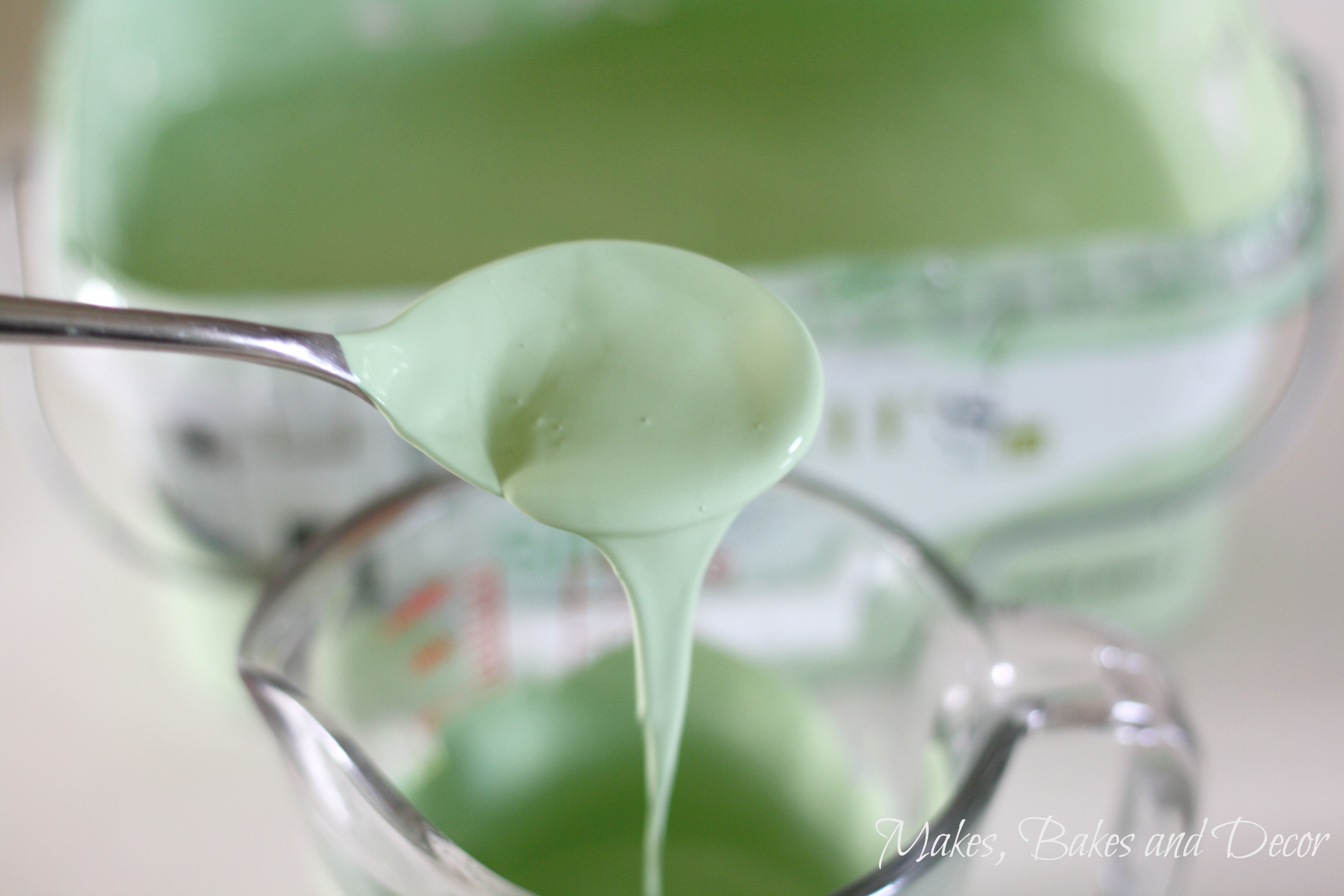 I added some paint to a jug and watered it down. You need it runny enough to easily swirl around the bottles/jars but thick enough to coat the insides. I had my paint a little too thick to start with so my paint on my jars is a little thick on the inside. If you get the consistency right the paint on the inside should dry in a smooth layer.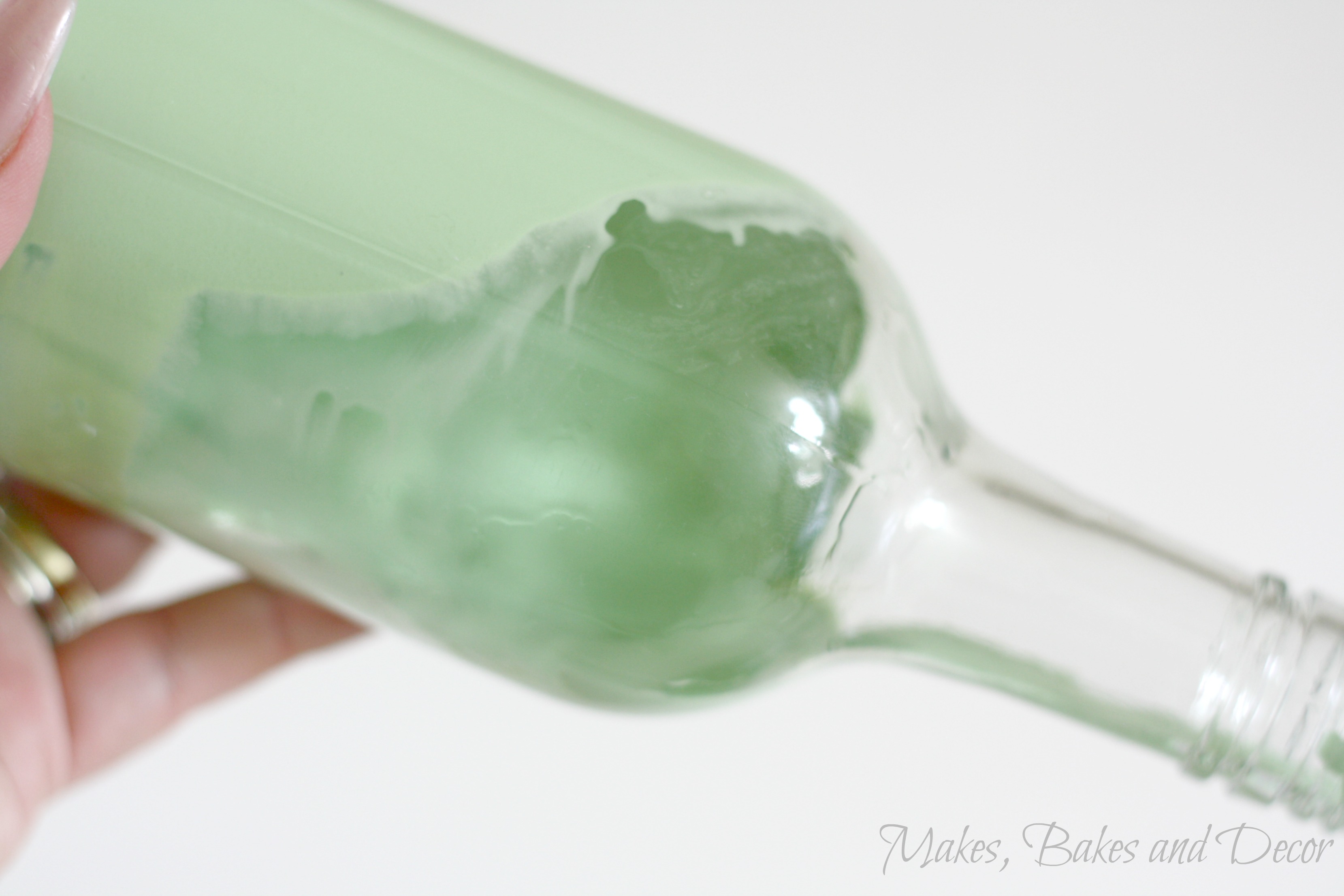 Next you want to pour some paint into your bottle/jar and swirl it round until all the inside is coated. Then pour out as much of the excess paint as you can and leave to dry upside down.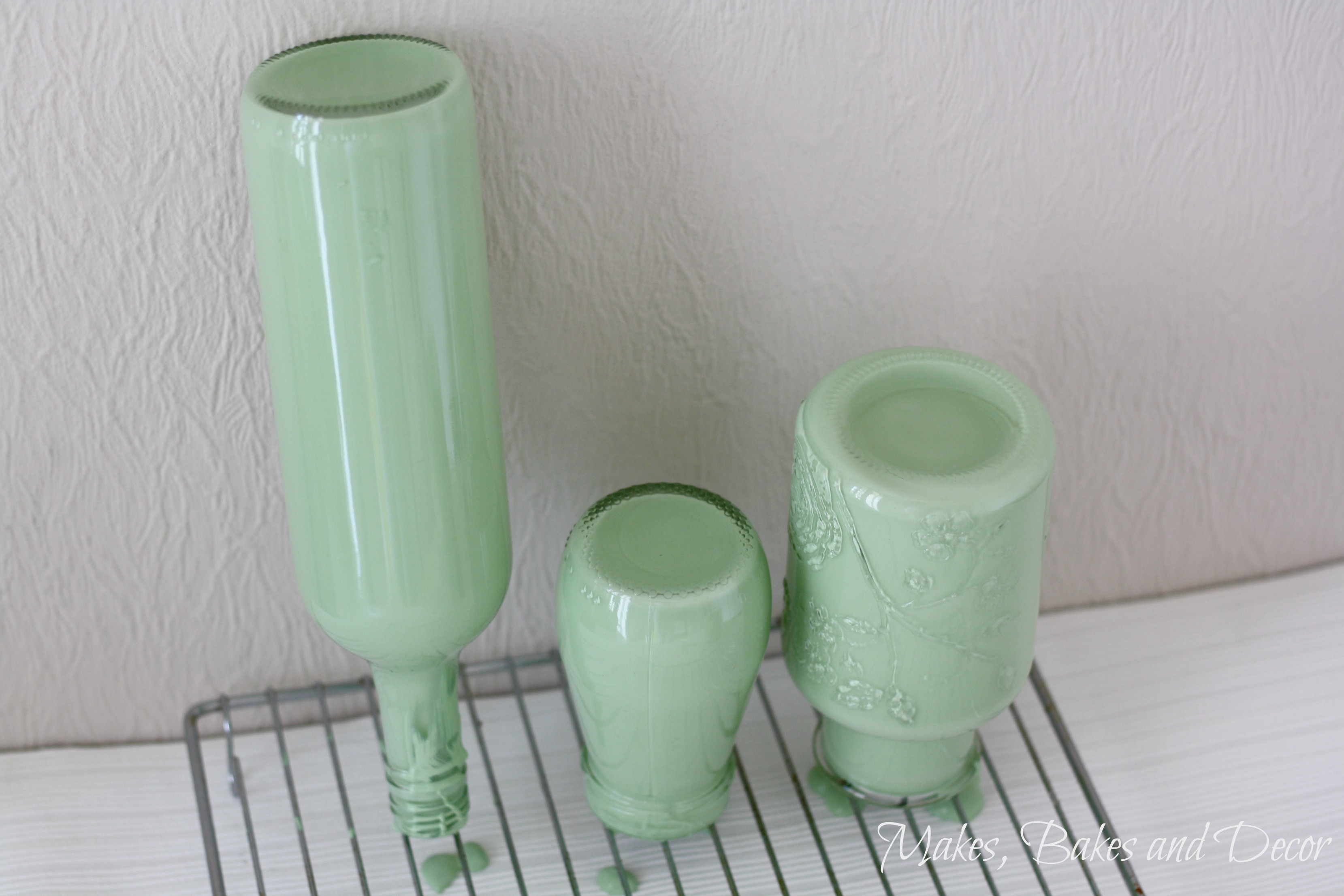 They do take a while to dry completly. The wine bottle especially took a couple of days. I did get a couple of patches where the paint had run off the sides and left gaps so I just added a little more paint and swirled the bottle/jar again to fill the gap.
Once dry, clean up any paint that is on the outside of your bottles/jars. You could just leave them as they are but I wanted to add some twine. I do love wrapping things with twine as you can see here.
Just brush the glue where you want to put your twine and start wrapping. You can add as much or as little as you like. And you're done! PLEASE NOTE that these are decorative only! You cannot add water and fresh flowers as the paint will just wash off. They would look very pretty with some faux or dried flowers though 🙂 .
I love my little trio of vases. I'm not sure where they are going to live yet though. I love this project as all I bought especially was the 99p jar from Home Bargains but you could easily just use recycled bottles and jars. I already had the paint and twine and I save all my glass bottles and jars. If you are any kind of crafter I know you have some spare paint and twine/string/wool laying around so you can get making these straight away 🙂
Lianne x
Pin Painted Glass Bottles to save it for later!