Quick and Easy Chocolate Chip Cookies
You know those times when you want something yummy and home baked, when you NEED something yummy and home baked and you need it right now?? Well these Quick and Easy Chocolate Chip Cookies are my go to recipe when I'm having one of those days. If you start making these now you can be eating one in half an hour!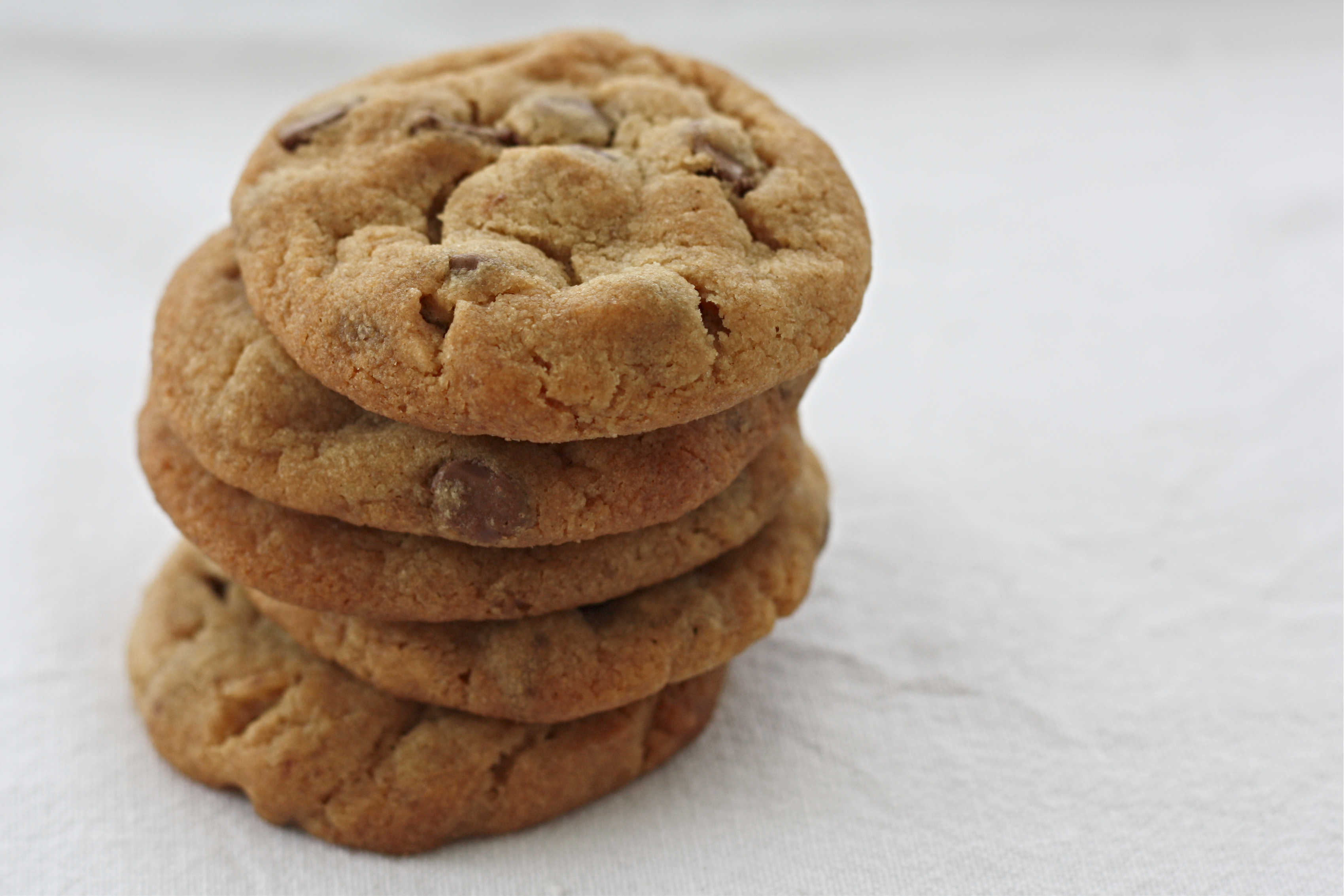 Another reason these are the perfect quick bake is that you barely make any washing up! Just one mixing bowl, a wooden spoon and two baking trays are the only utensils you need. I usually place my mixing bowl onto my scales to weigh all the ingredients straight into the bowl.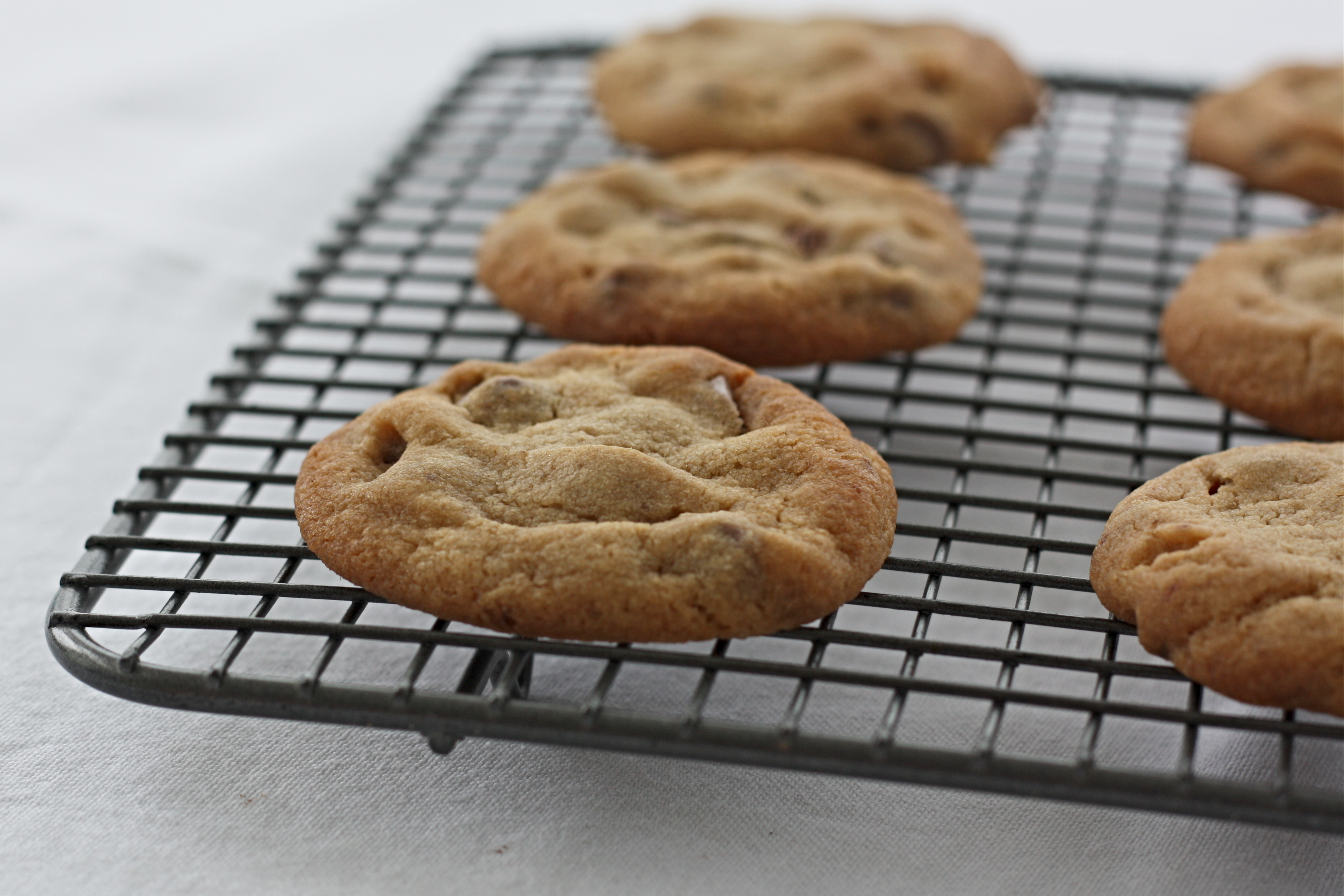 I've made these cookies a few times over the last month or so. Feeding baby Noa has given me a major sweet tooth and I need to eat all the baked goods, all of the time!! Ha Ha.
The hardest part of baking these is waiting for them to cool down. But don't worry, you don't have to wait too long, I like them when they are just cooled and the chocolate chips are still all melty, yum.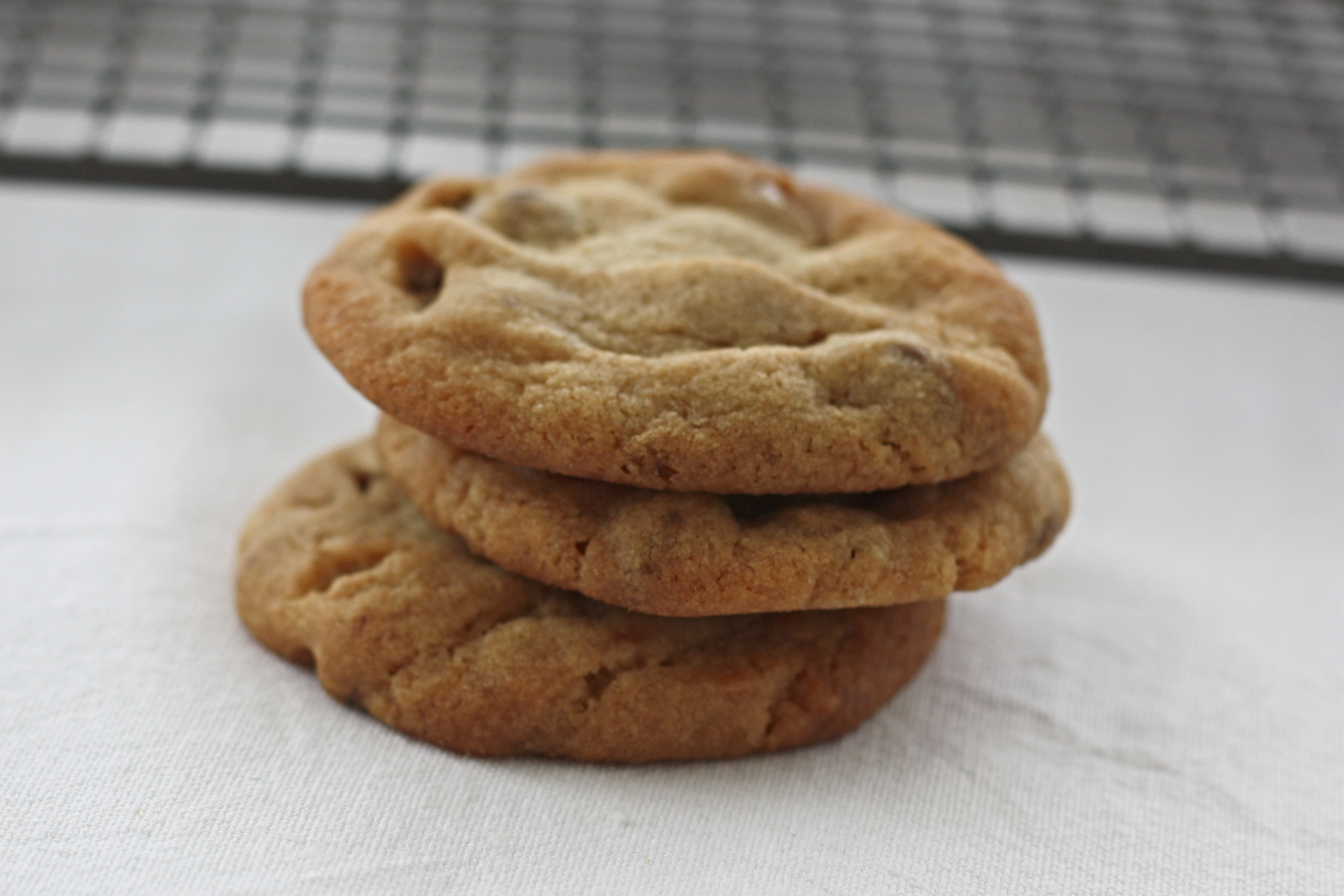 A couple of notes about this recipe, you need your butter to be soft at room temperature otherwise you are going to struggle to mix everything together. It need to be soft enough that you could easily cut it with a knife. Also the recipe uses light brown muscavado sugar. You can use regular caster sugar, I have done before but the muscavado sugar gives these cookies so much more flavour.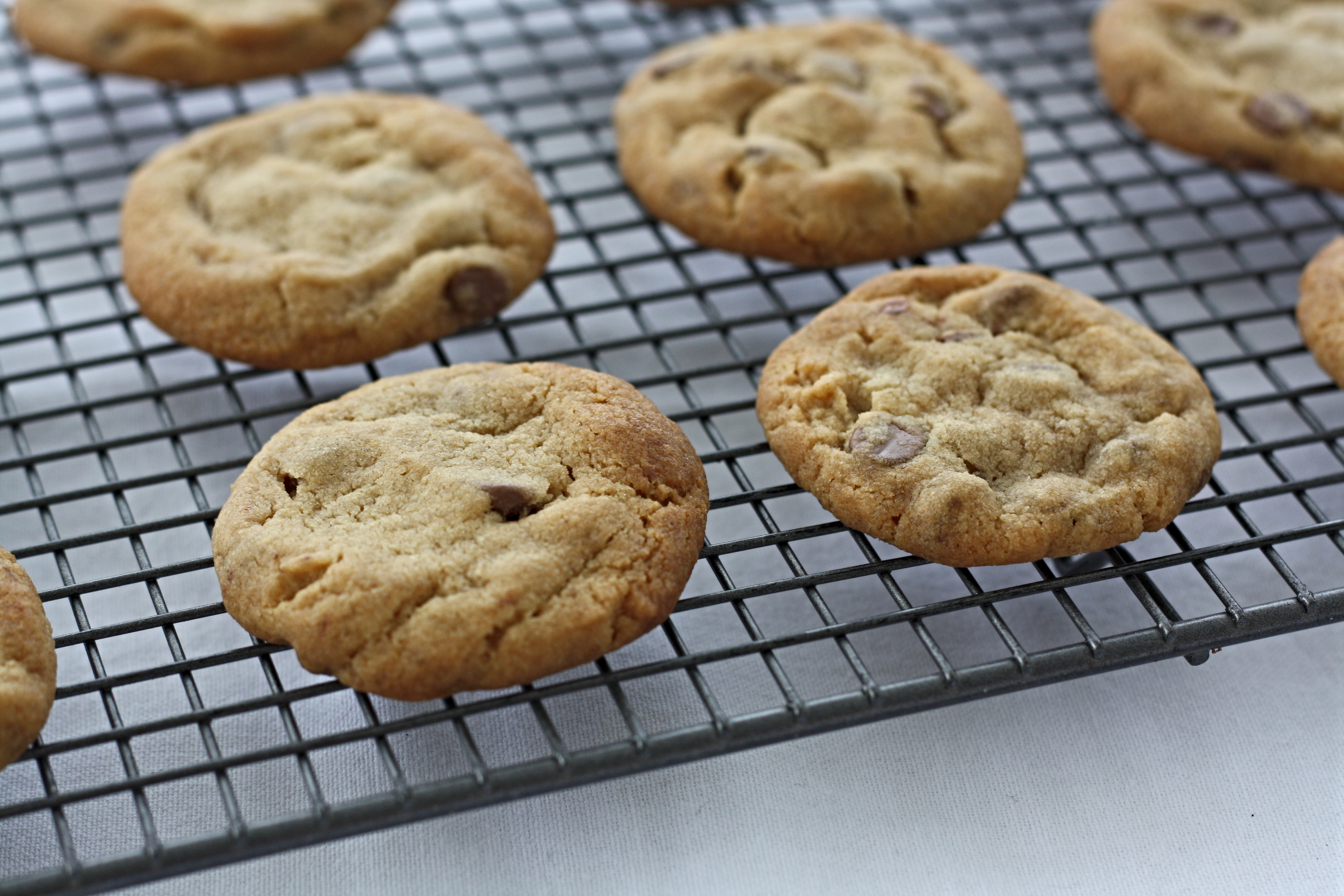 If you're looking for more cookie recipes you can find my After Dinner Mint Chocolate Cookies here.
Soft on the inside and chewy around the edges, these Quick and Easy Chocolate Chip cookies will not disappoint! If you make them don't forget to let me know, you can tag me on social media, @makesbakesanddecor on Instagram and Facebook and @makesbakesdecor on Twitter.
Lianne x
Quick and Easy Chocolate Chip Cookies – The Recipe
Quick and Easy Chocolate Chip Cookies
Ingredients
115

g

salted butter

115

g

light brown muscavado sugar

1

tbsp

golden syrup

170

g

self raising flour

85

g

chocolate chips
Instructions
Pre heat the oven to 180c/fan oven 160c.

In a bowl mix together the butter, sugar and golden syrup. Then add in the flour and chocolate chips. Mix together until a dough is formed.

Divide the dough into 16 and roll into balls. Place the balls of dough onto a baking tray leaving space for spreading. Very gently flatten the top of each ball, but not too much, they will spread on their own during baking.

Bake in the oven for 12 minutes until the edges are just turning golden. Leave them to cool on the trays before eating, when they come out of the oven they will be very soft, they will set once they have cooled. Enjoy!
Pin my Quick and Easy Chocolate Chip Cookies to save them for later!