Welcome to day two of Pumpkin week! This recipe for Pumpkin Pie brownies is amazing! Delicious, moist and chocolatey brownies with swirls of pumpkin pie filling running through them.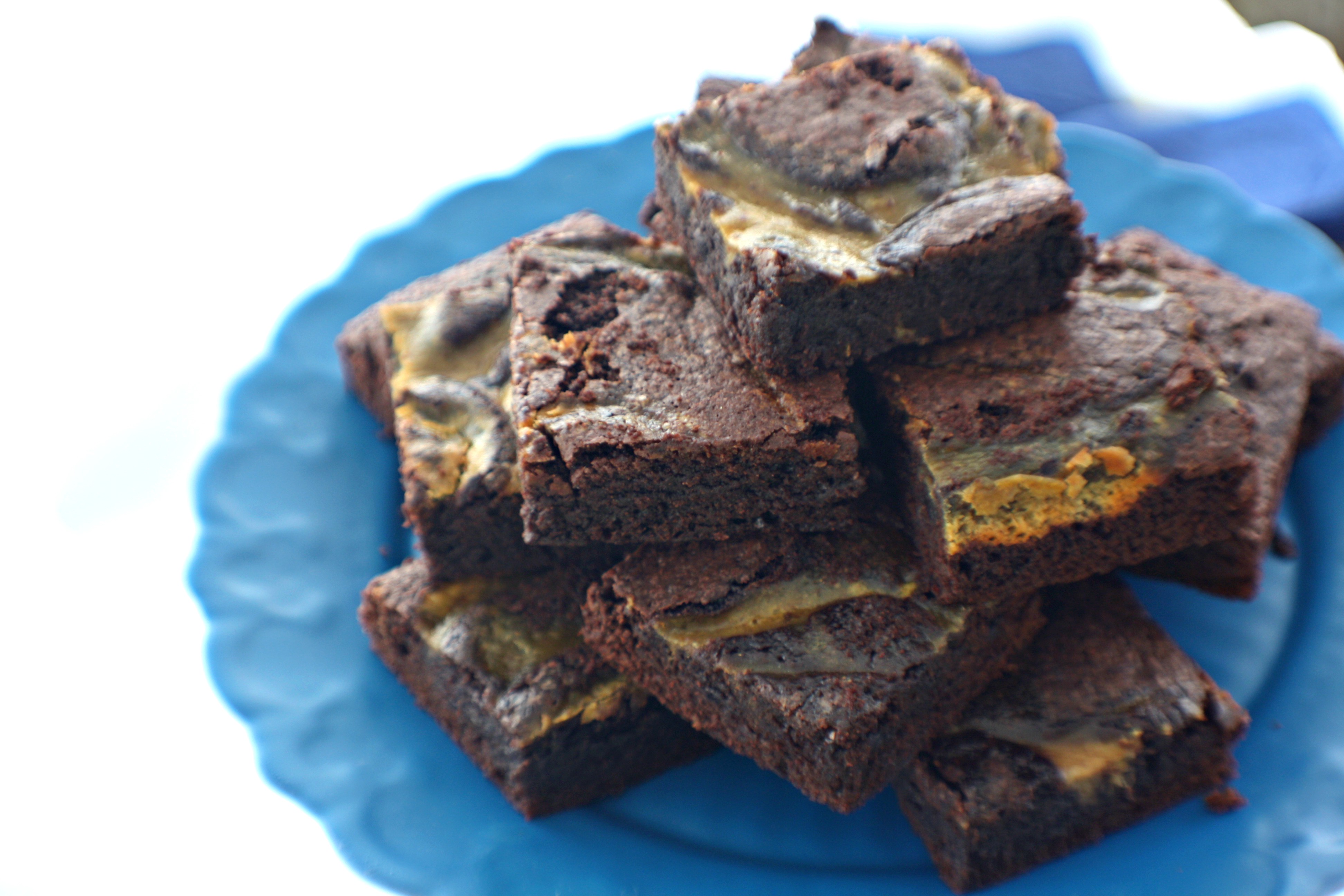 When you bite into these and get a piece of that pumpkin pie swirl with the cinnamon, ginger and mixed spice……so good! If you've never tried Pumpkin Pie you can find my recipe here. Although I liked Pumpkin pie and enjoyed it when I tried it for the first time last year, it will never be my favourite pie. However combined with the rich chocolate brownie I loved it! The flavours go so well together.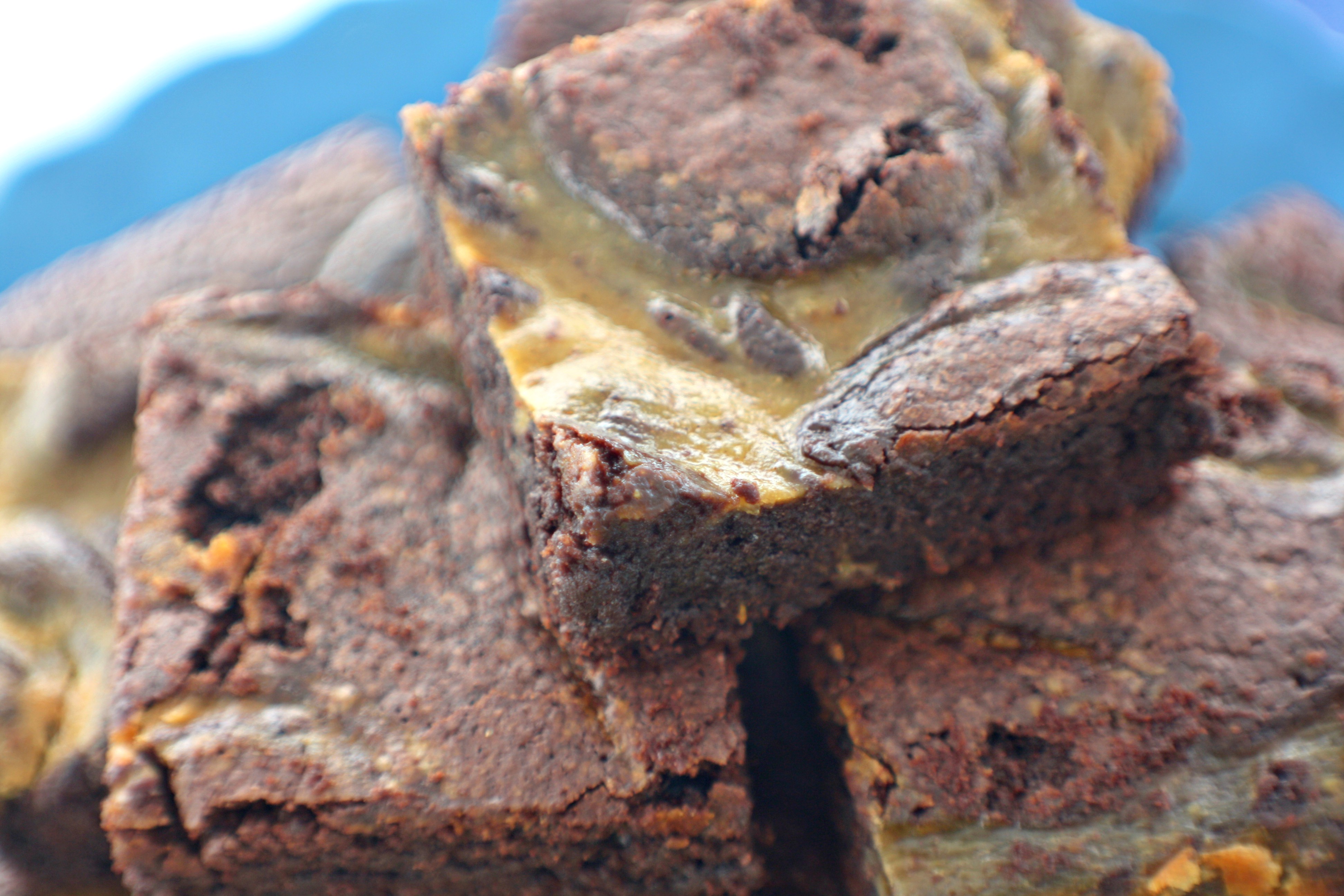 As soon as I had cut these up and finished photographing them I wrapped them up individually and stuck them in the freezer. I knew that if I left them out I would eat them!! You can do this with lot's of baked things. This week I've been doing a lot of baking for Pumpkin week and #Choctoberfest (stay tuned next week!) and we would never be able to eat it all. So I just wrap or bag it all in individual portions and freeze it. Then if I fancy something sweet I can just get one portion out at a time. This is great for packed lunches too 🙂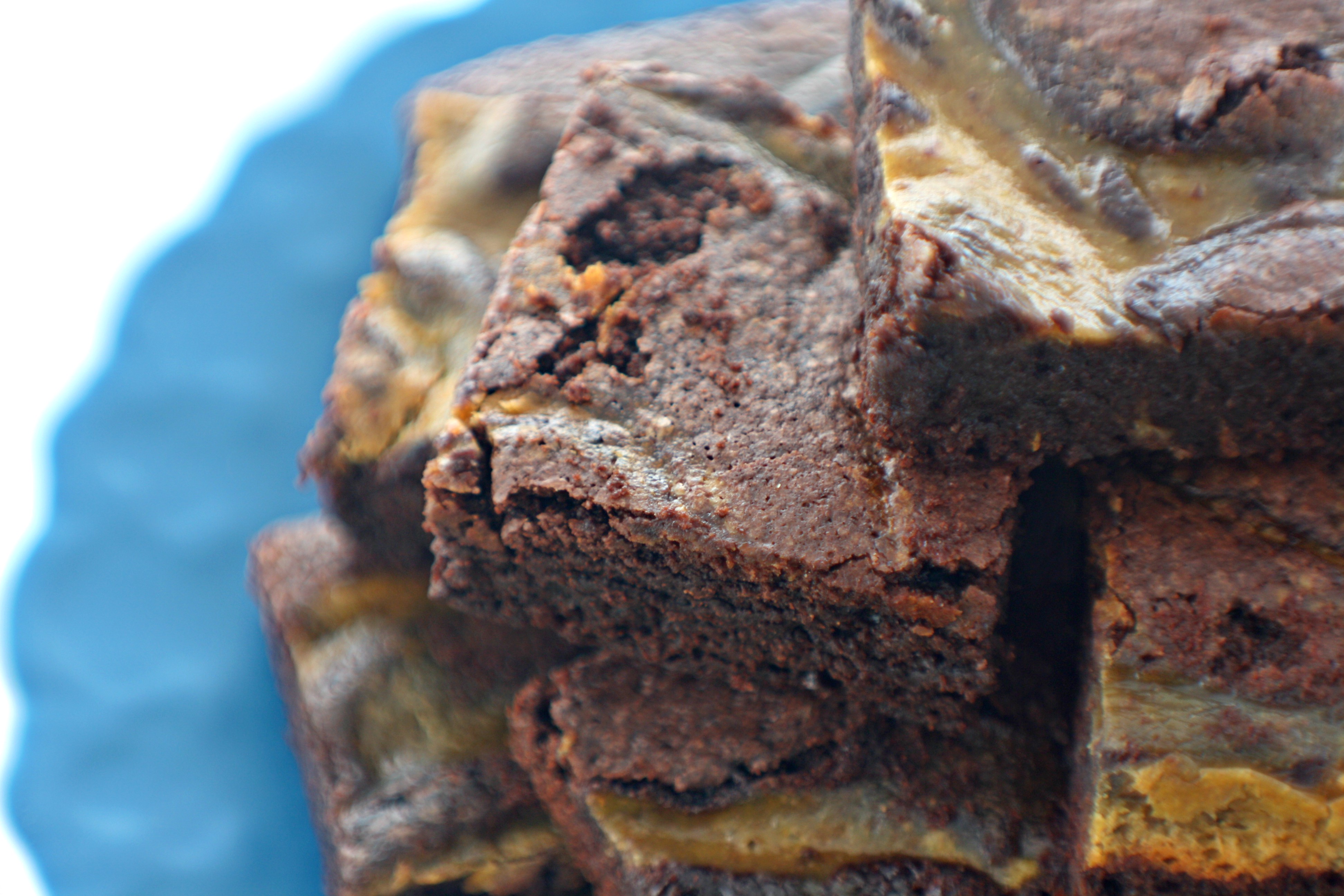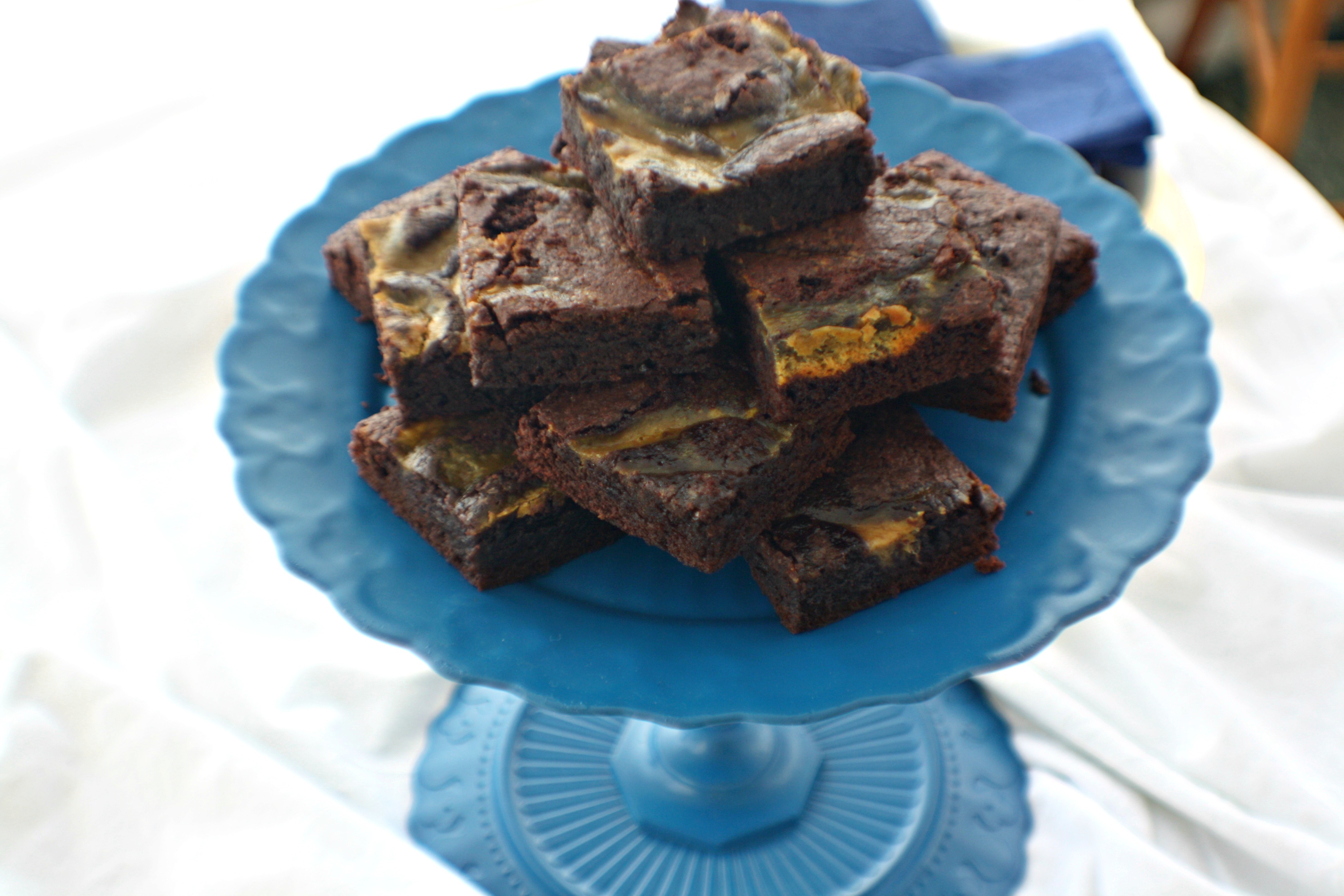 To make the pumpkin pie swirl you need pumpkin puree. If you live in the US or Canada you can buy this canned pretty easily but here in the UK I've never seen canned pumpkin puree. So if you need to make puree or prefer to make it from scratch it's pretty easy. You will need to preheat your oven to 200c/180c fan oven. Cut your pumpkin in half and scoop out the seeds and place the two halves skin side up on a baking tray and roast in the oven. Cooking times will vary depending on the size of your pumpkin but it's ready when you can easily pierce the pumpkin with a fork and the flesh is tender. Leave them to cool and then you should be able to easily peel/scrape off the skin. Drain off any excess liquid and then blend. For this recipe you only need a very small amount of pumpkin puree so any extra you can keep in the fridge for 3 days and use in other recipes. Or you could portion and freeze it, I would recommend freezing it in 1 cup or 1/2 cup portions so you're not defrosting more than you need to when you come to use it.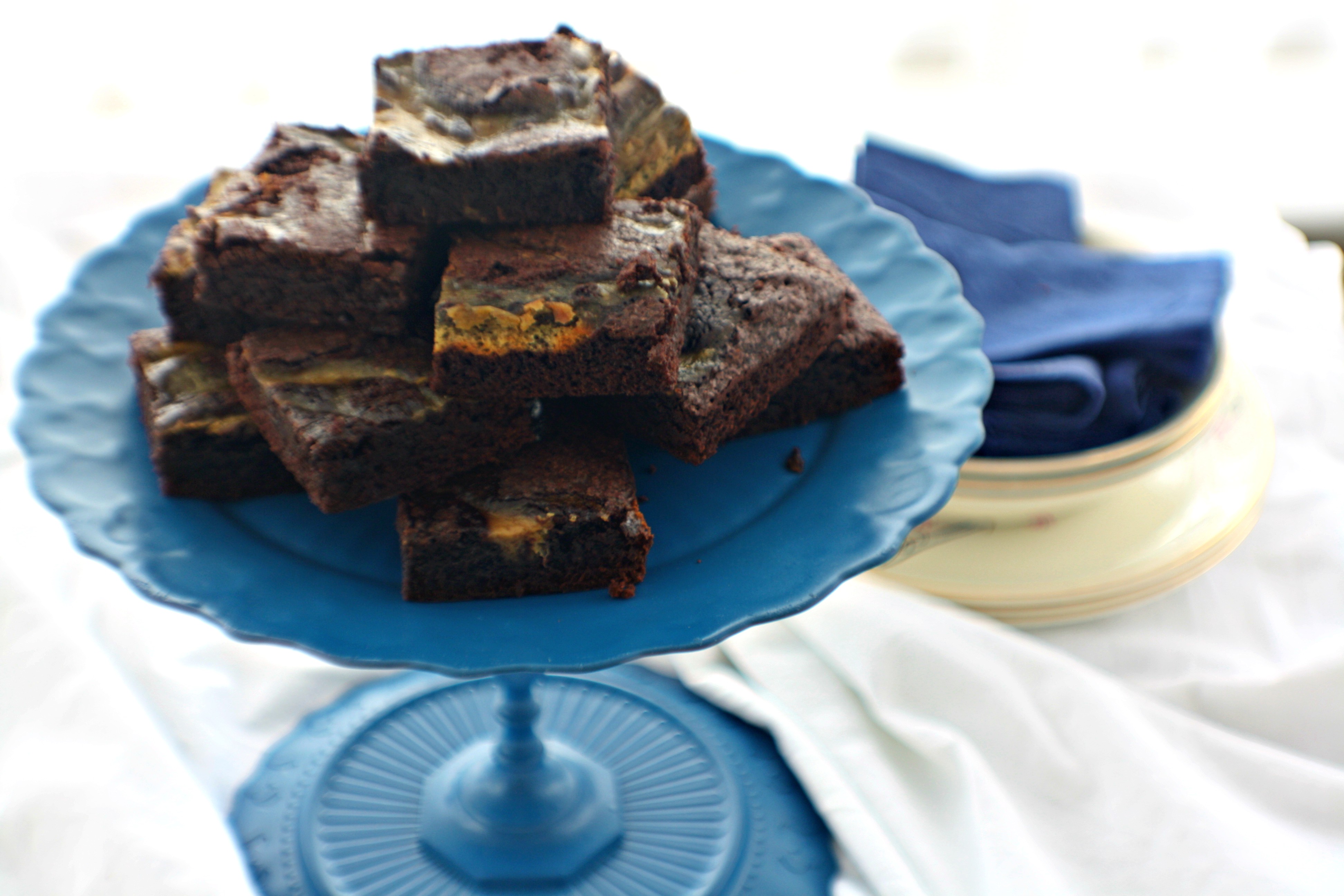 Do you see that chocolatey goodness! Let me know what you think of my Pumpkin Pie Brownies recipe, maybe leave me a message in the comments section below. 🙂 Tomorrows Pumpkin recipe is a pumpkin pie, but not a sweet one! This one is made with caramelised red onions and a flaky puff pastry top. It's really good!
Lianne x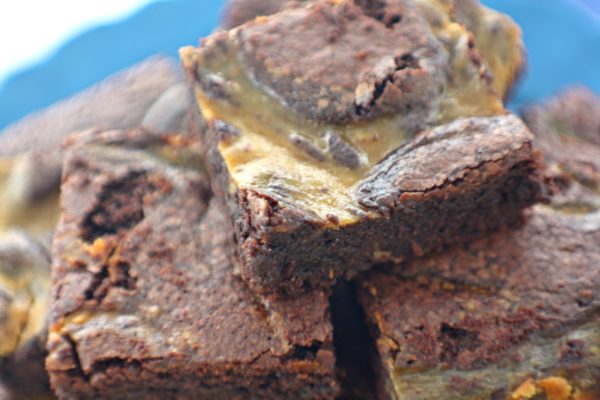 For the pumpkin pie swirl
For the chocolate brownies
For the pumpkin pie swirl

For the chocolate brownies
In a bowl, add all the pumpkin pie swirl ingredients. whisk together and set to one side.

Preheat your oven to 180c/160c fan oven and grease and line a 25cm square tin.

In a bowl, whisk together the butter, sugar, vanilla and eggs. Then fold in the flour and cocoa until well combined.

Pour your brownie mix into your tin and spread it evenly. Take your pumpkin pie filling and spoon it onto the brownie mix. Then using a spoon swirl it through the brownie.

Bake in the oven for 25-30 minutes until a knife inserted in the middle come out clean. Leave the brownie to cool completely before removing from the tin and slicing. Enjoy!
Pin Pumpkin Pie Brownies to save them for later!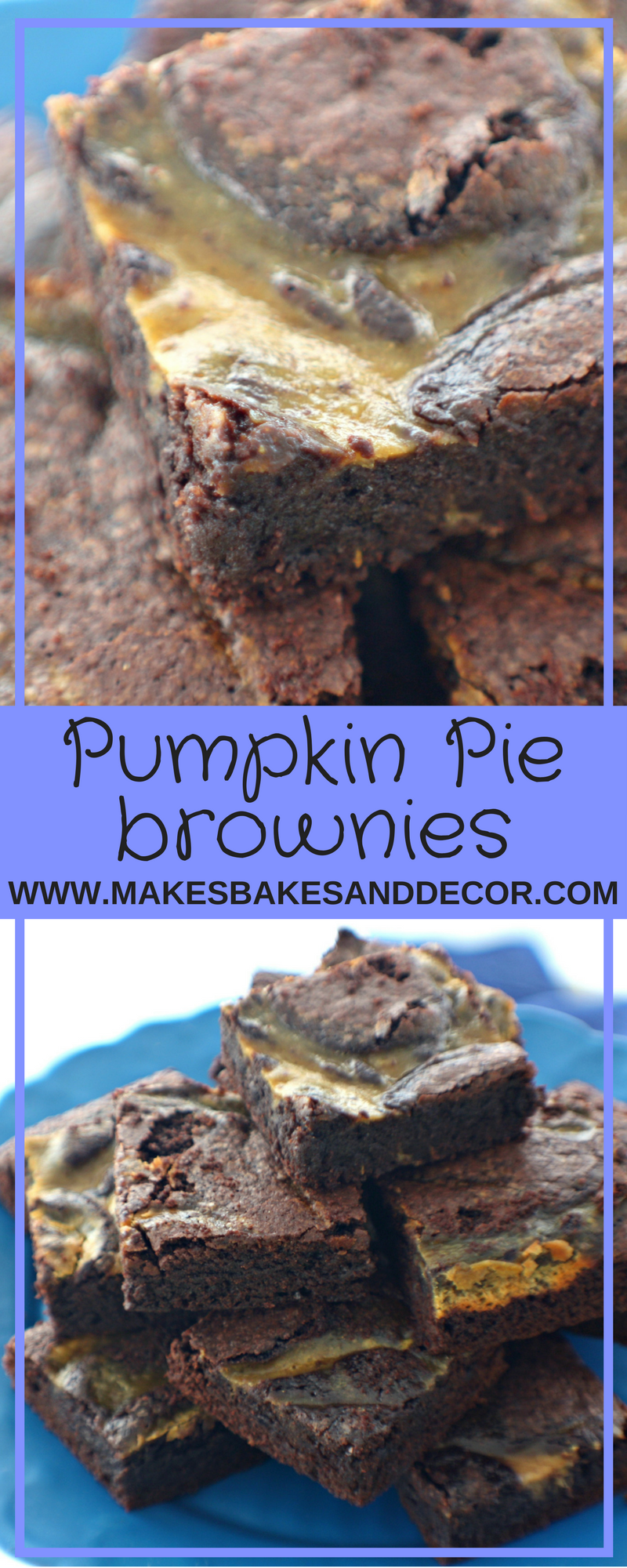 Here are my other pumpkin recipes!