If you are a regular reader you will have seen some sneak peeks of this room in previous posts such as my Superhero bedside table upcycle and my Hero Up Superhero costume display. You will also know that it is a room from our previous home Seaways so I've had the pictures for this Superhero Bedroom Reveal for a while. 😀
This post contains affiliate links, find out what that means here.
Makes, Bakes and Decor has been nominated in the 2019 Amara Interior blog awards! If you have enjoyed this post please could you take a minute of your time to vote for me! Just click on the badge below to vote and everyone who does vote is also entered into a competition to win a Lecia camera!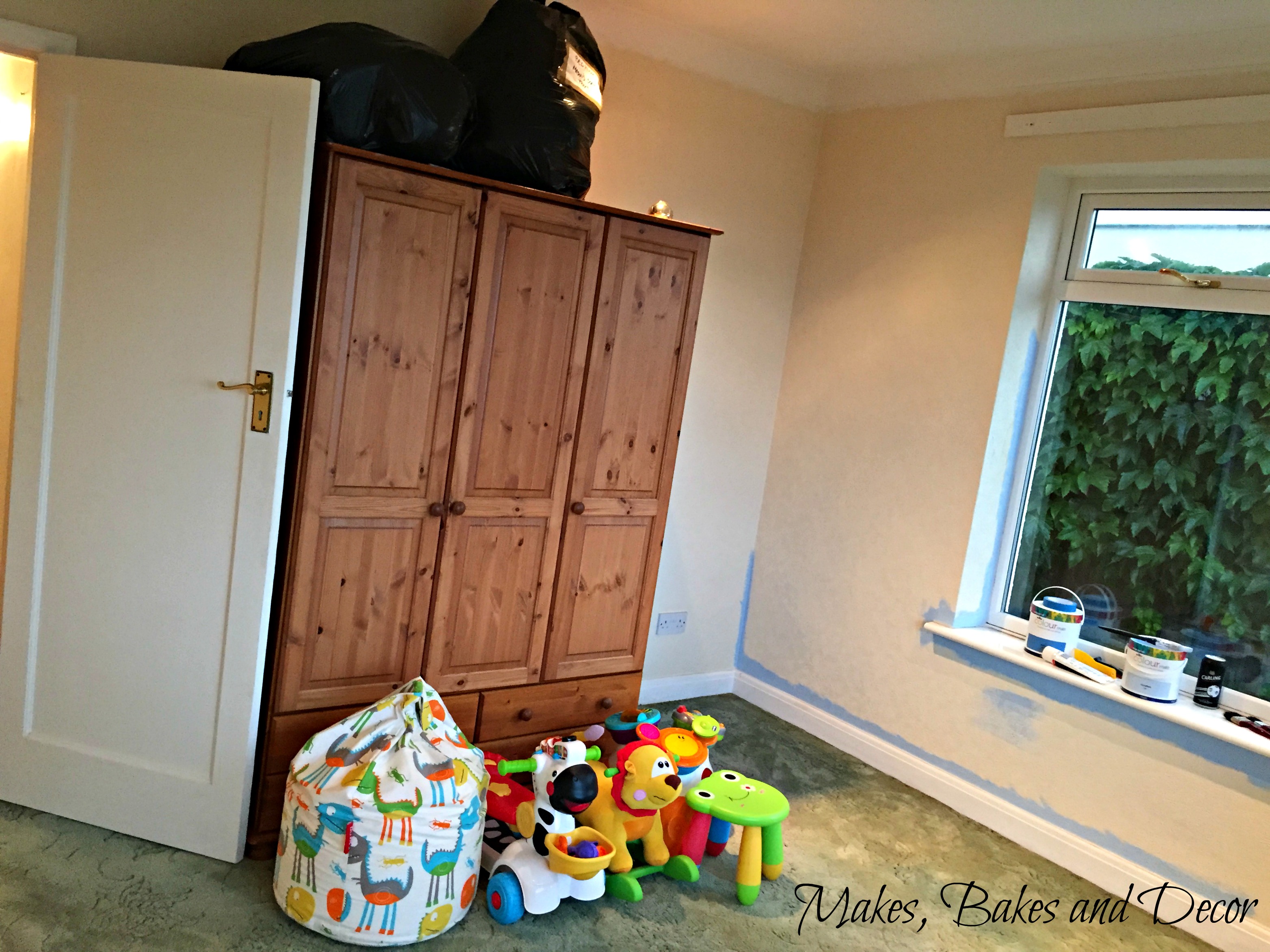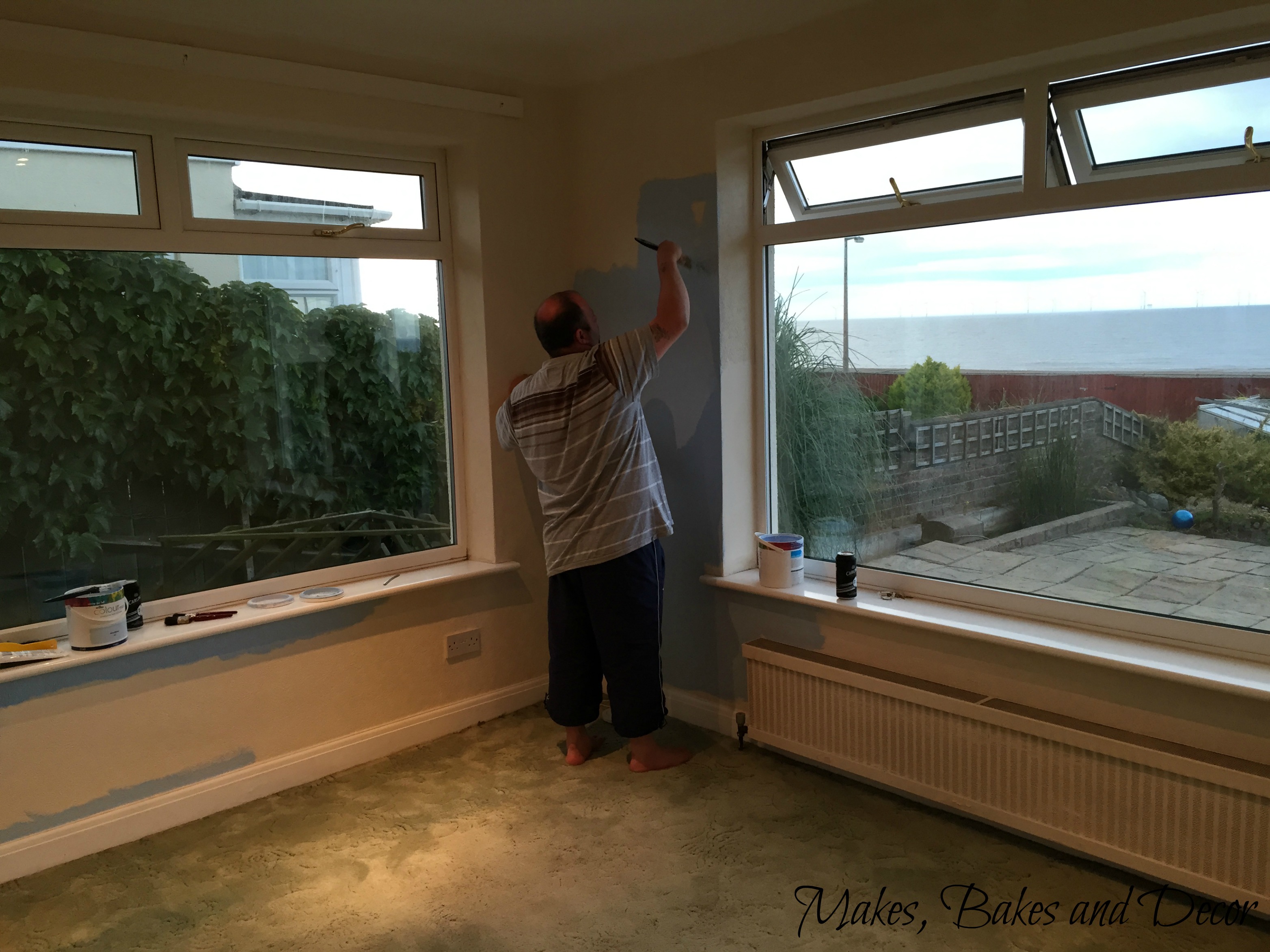 I'll start off by showing you how the room looked when we started. It was a really good sized room and it had these two huge windows which were fantastic for letting light in and for the beautiful Sea view but made furniture placement tricky.
It was a long process putting this room together. It was one of the first we started and there were still a few things that I wanted to add but never got around to when we moved. I wish I could go back and take more photo's of this room with more detail but obviously that's not possible. These photo's were taken in haste as moving was a quick decision so these were all snapped just before I started packing! You can read about our decision to move here. So with out further ado I will show you the finished room.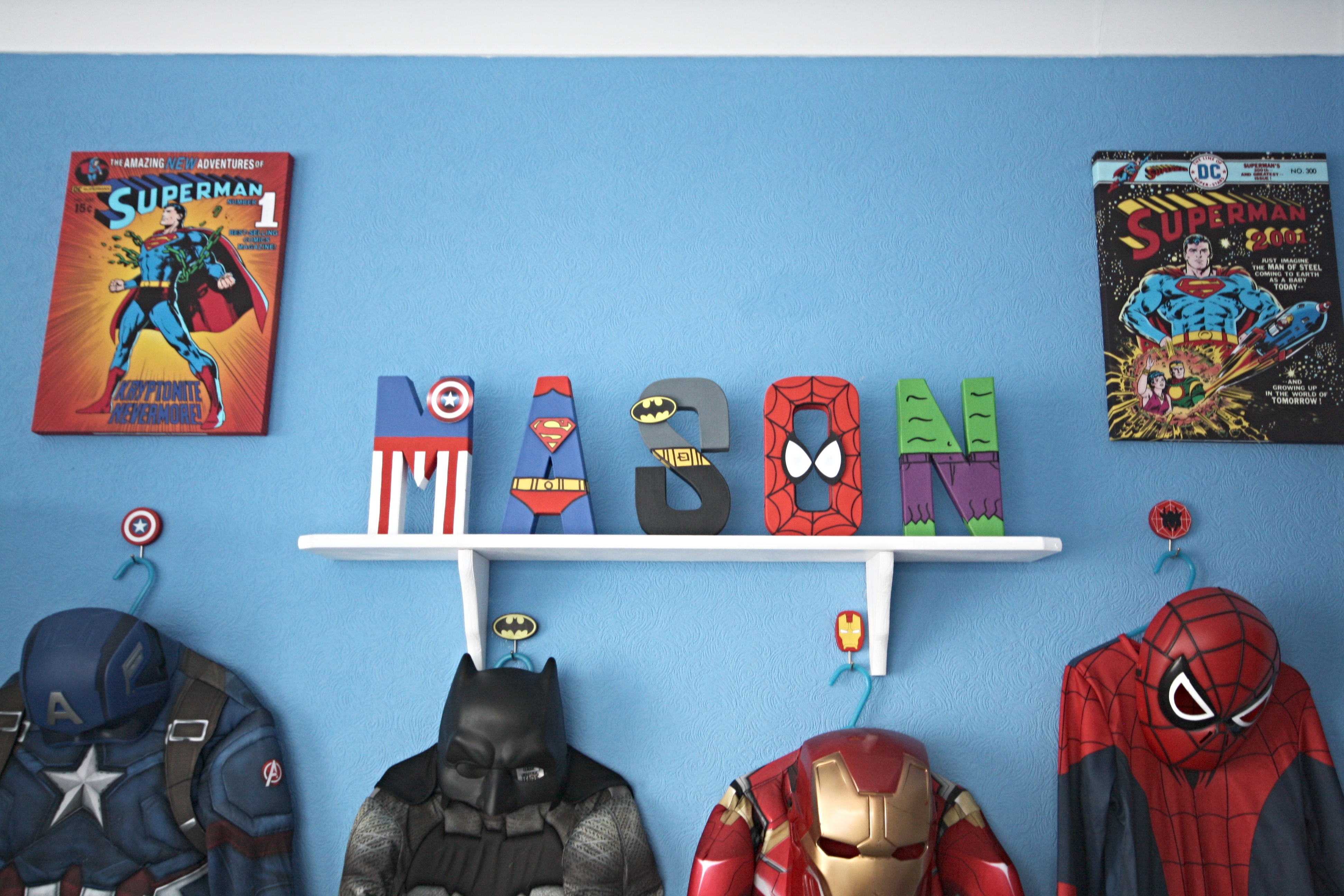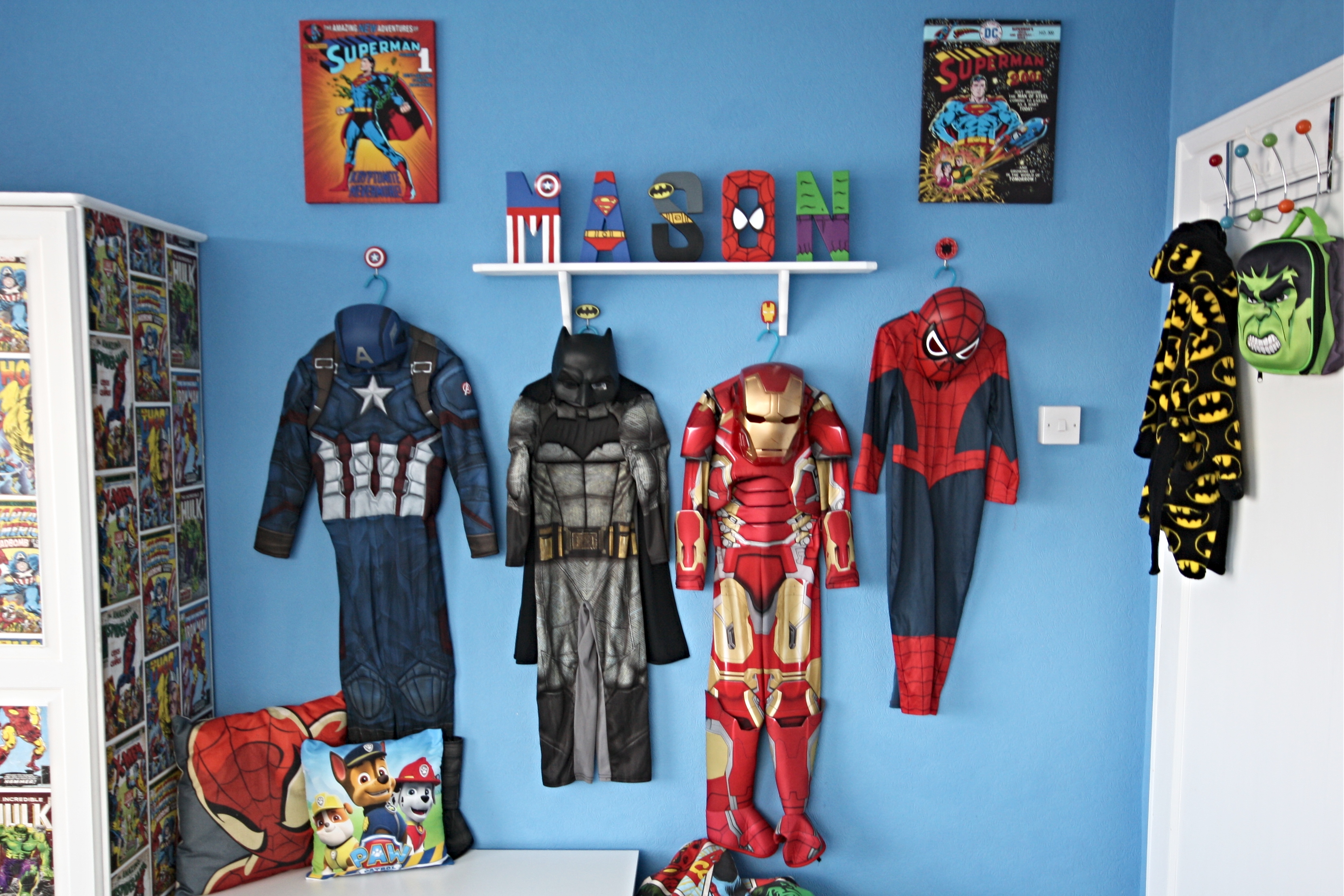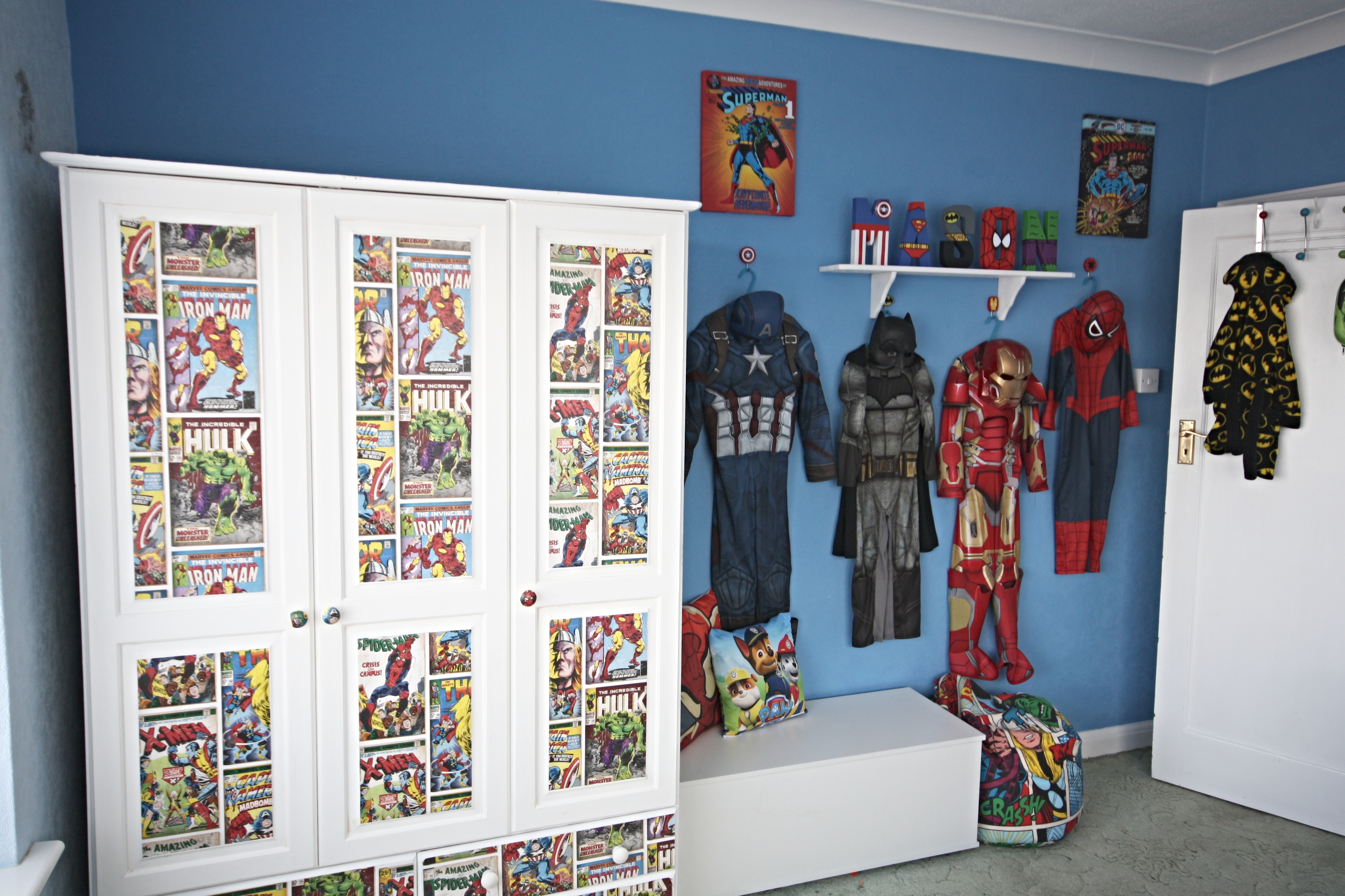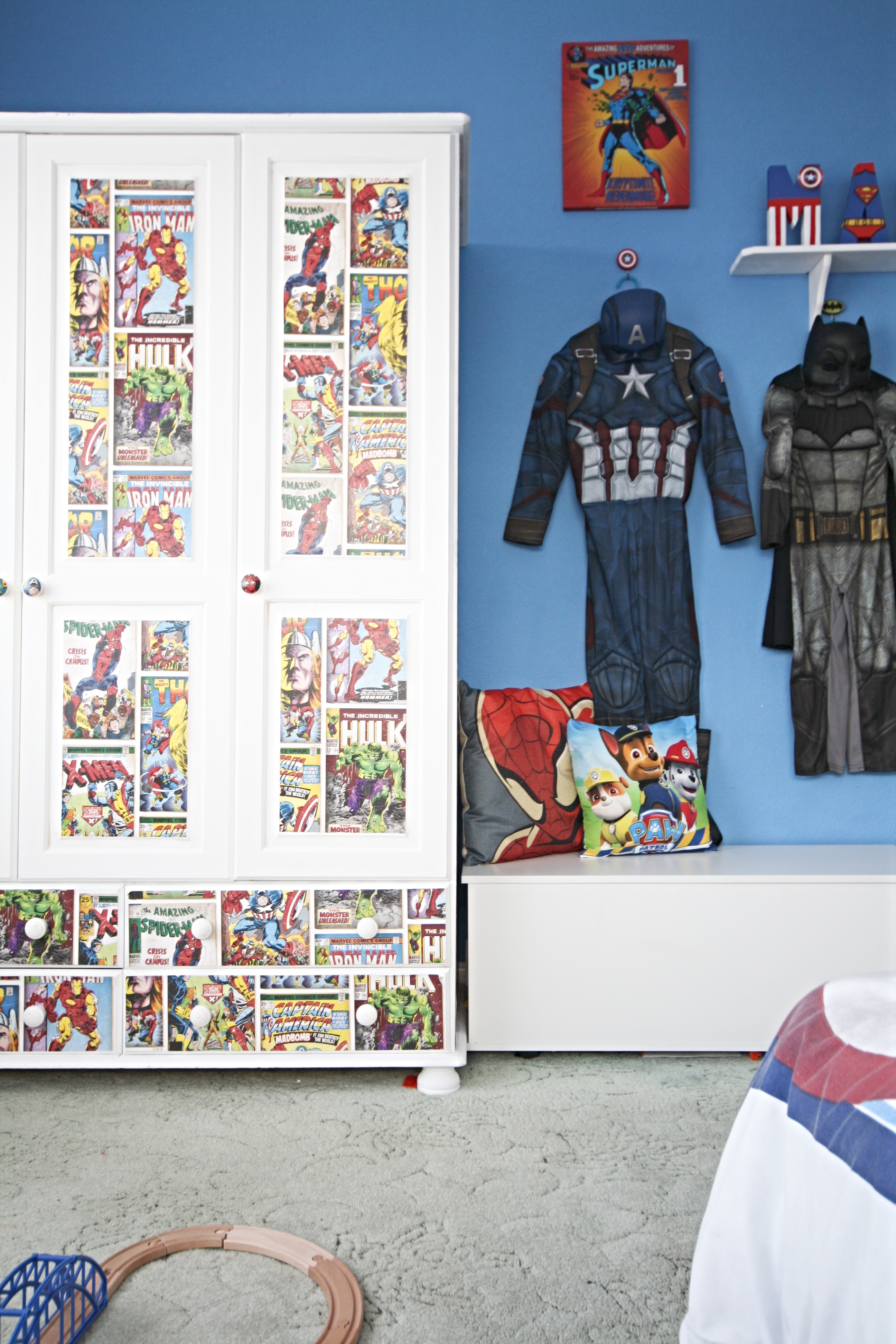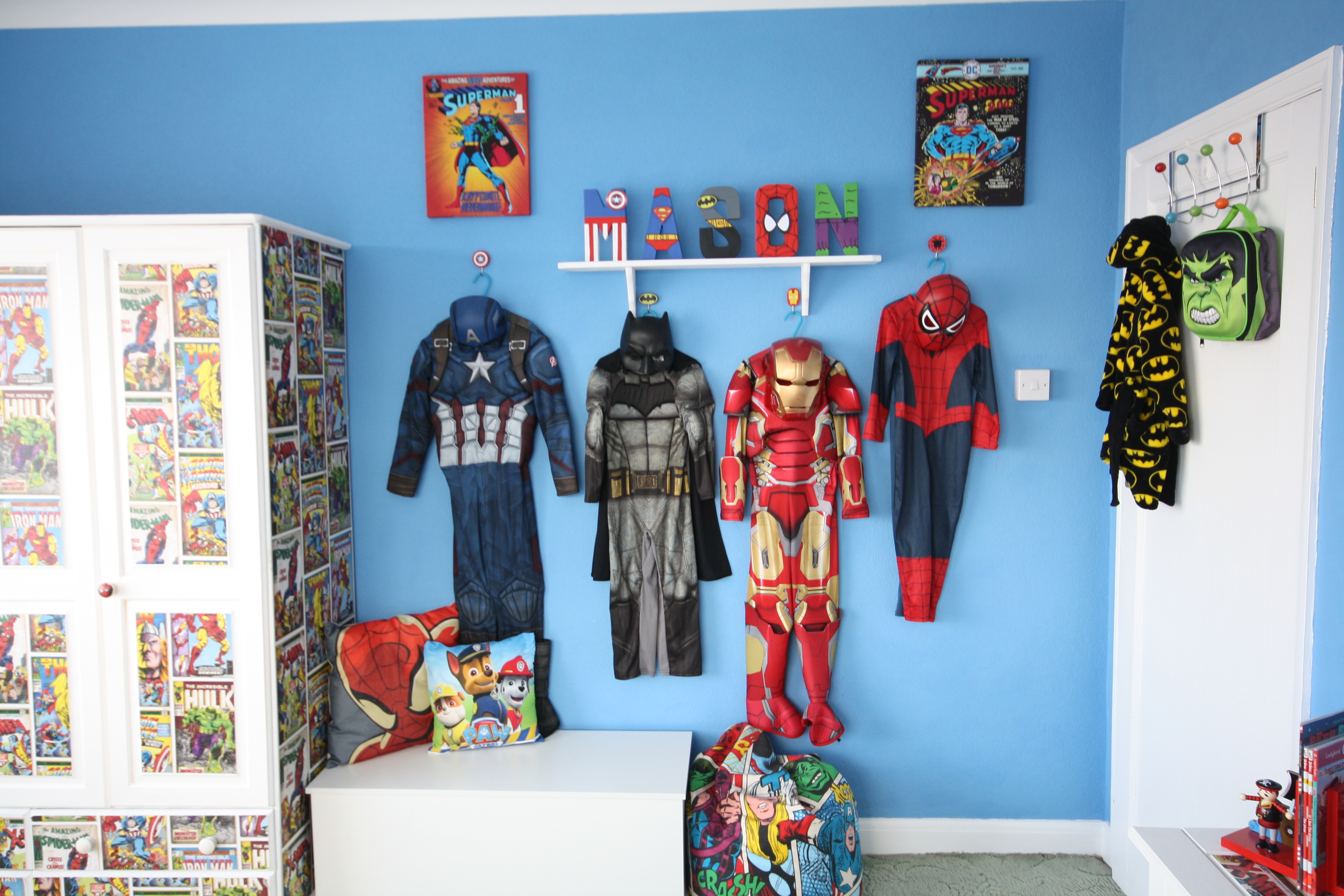 This is the view of the room that you have seen before. Not only was making this hero up display practical but it was a great way to fill this big wall and add to the theme of the room.
We just went for a basic Blue wall in two different shades as at the time we weren't planning on moving and the thought was that if Mason moved on from superheros we could just change the bedding and accessories easily. Plus because I wanted to use the superhero wallpaper on the furniture. That was the feature and it would have been too busy with a pattern on the wall too. The shade you can see here is Wilko's colour matt emulsion in Surf.
The white toy box came from Amazon and doubled up as a seating area with cushions and beanbag.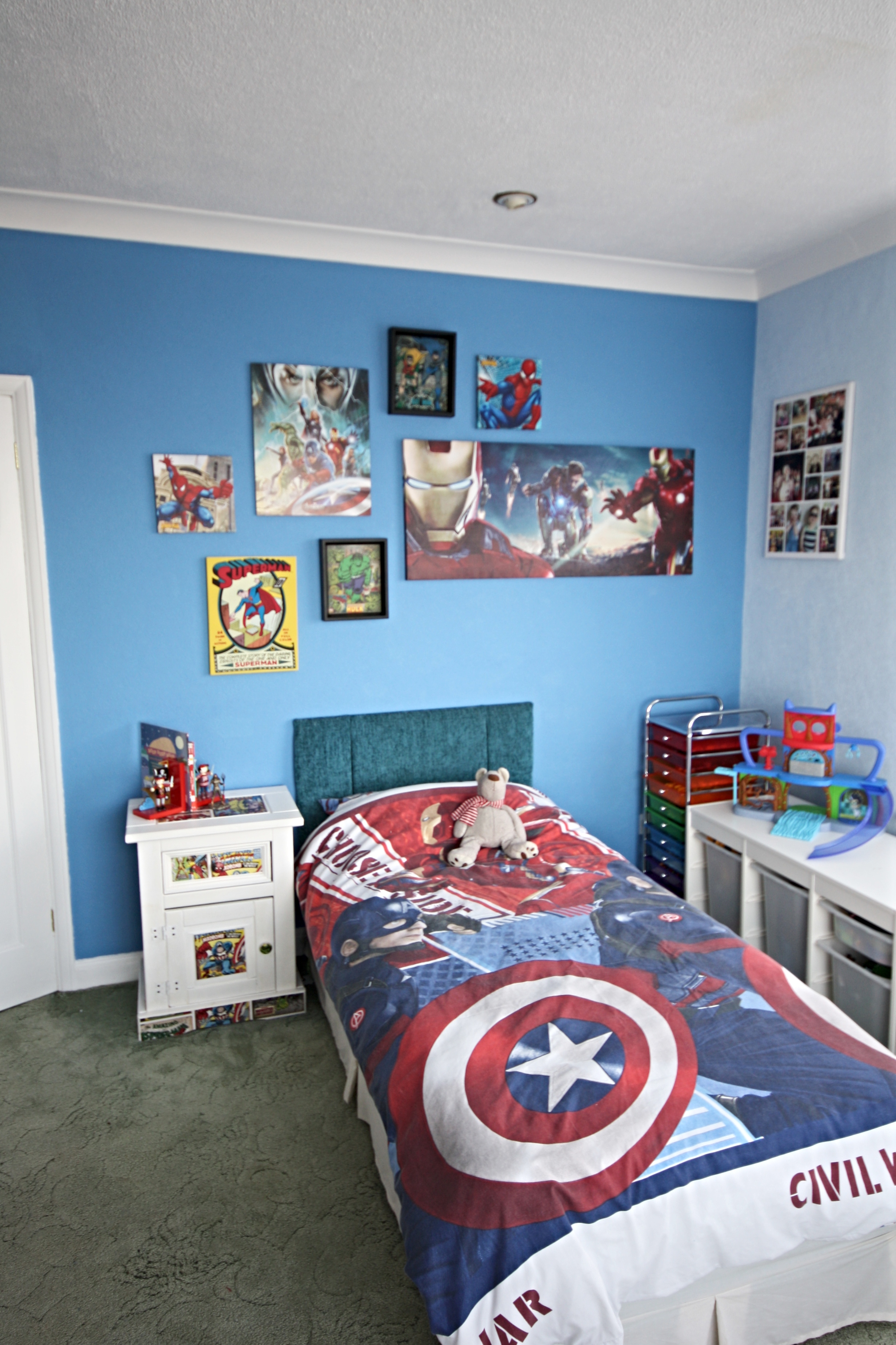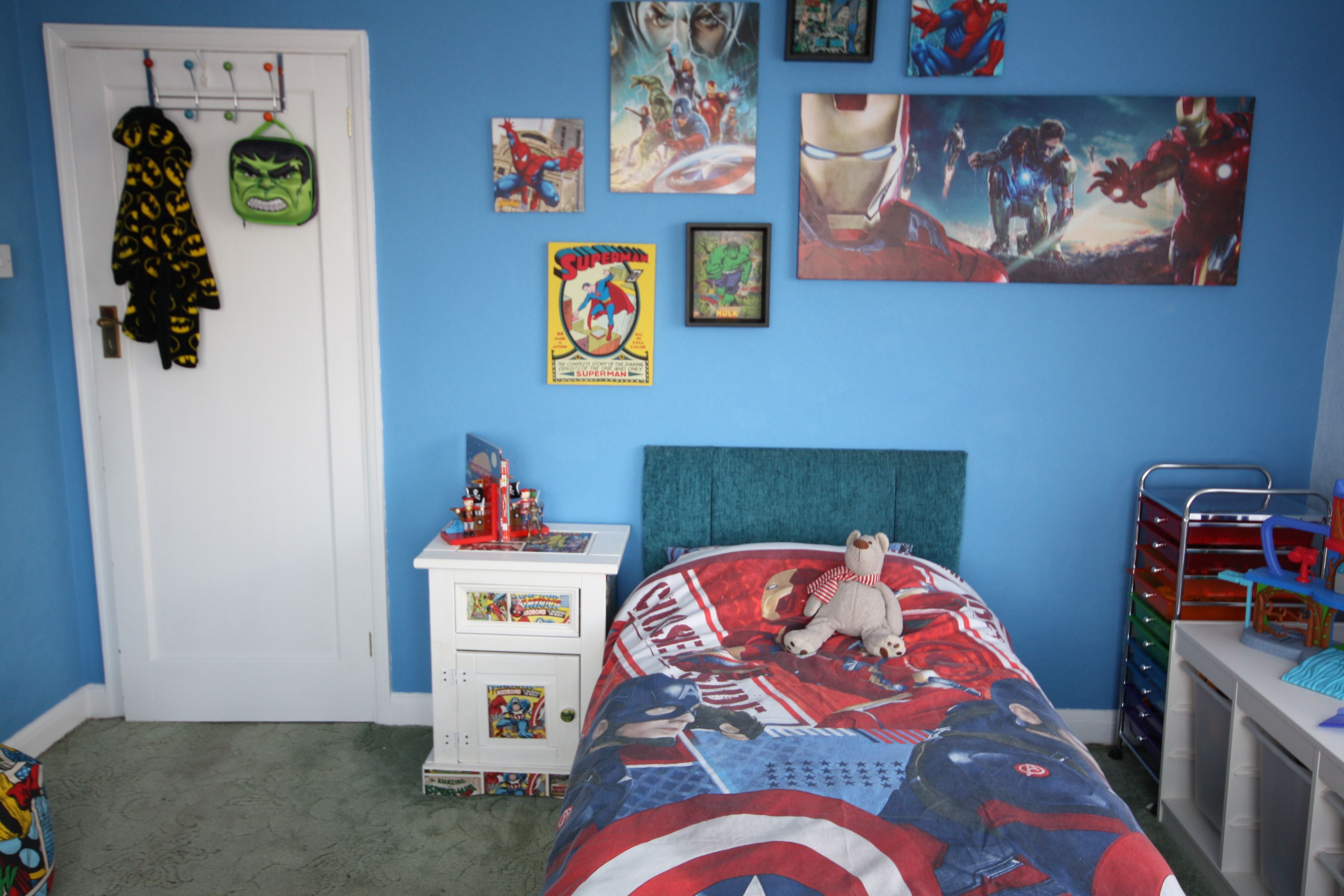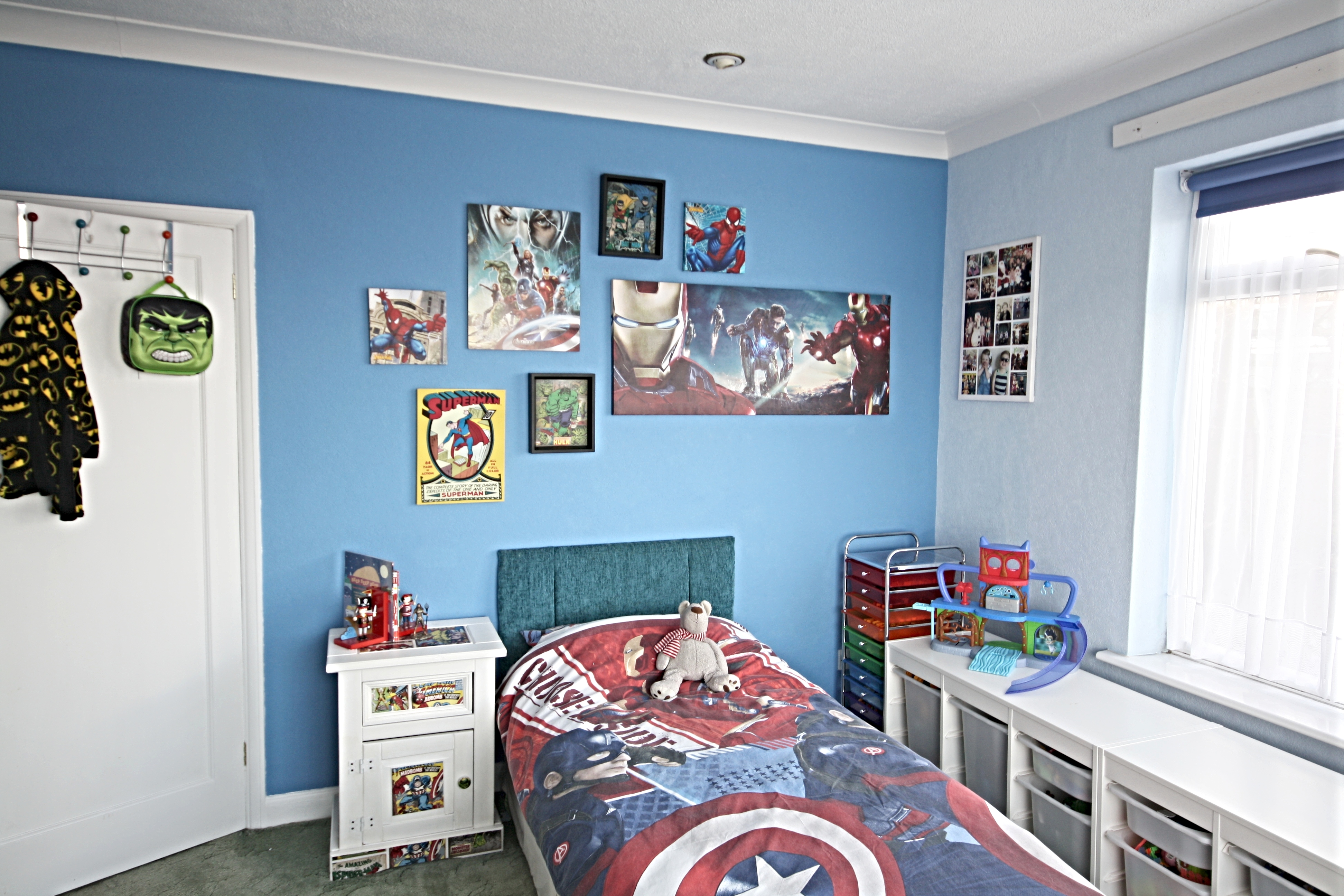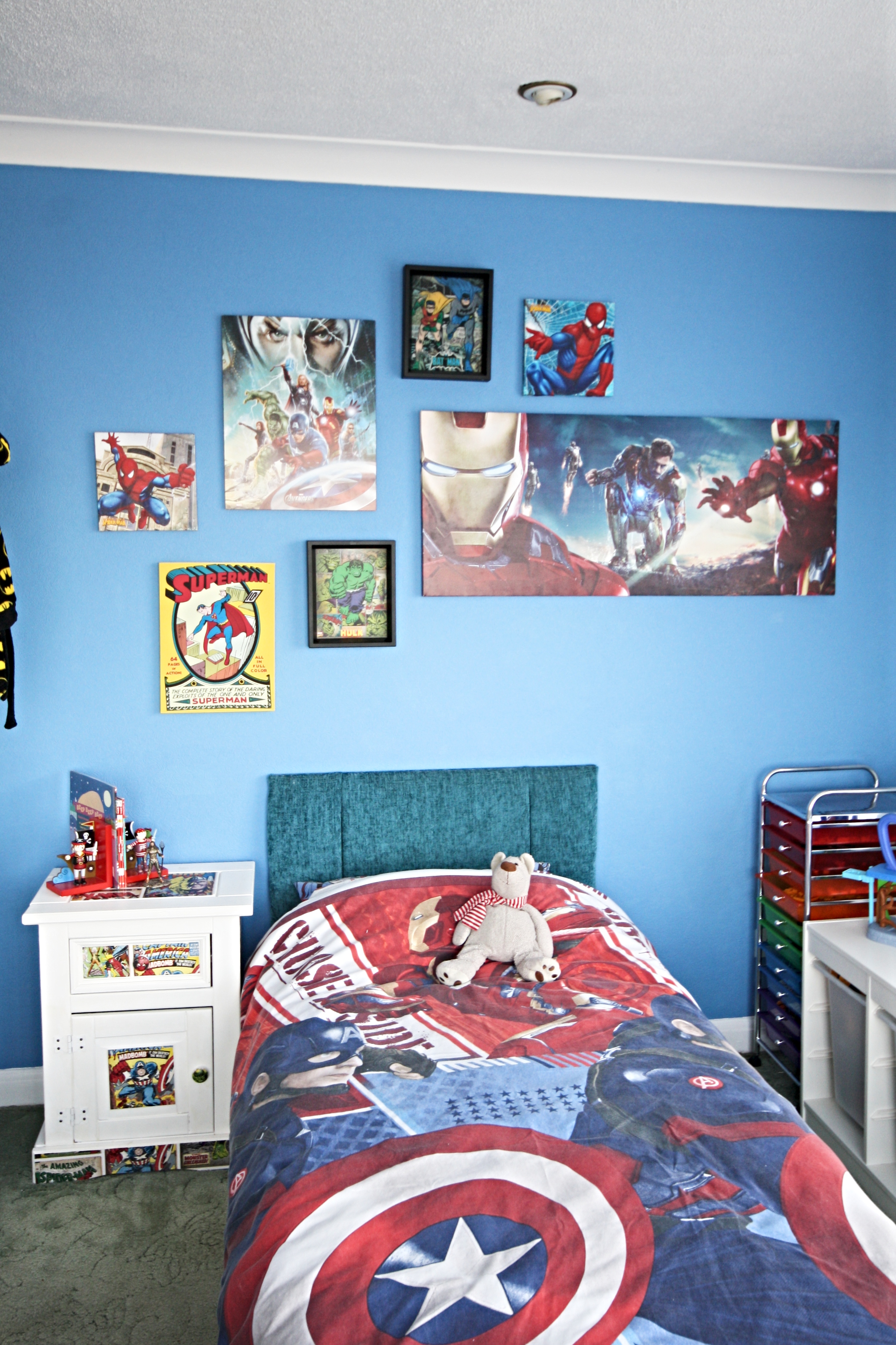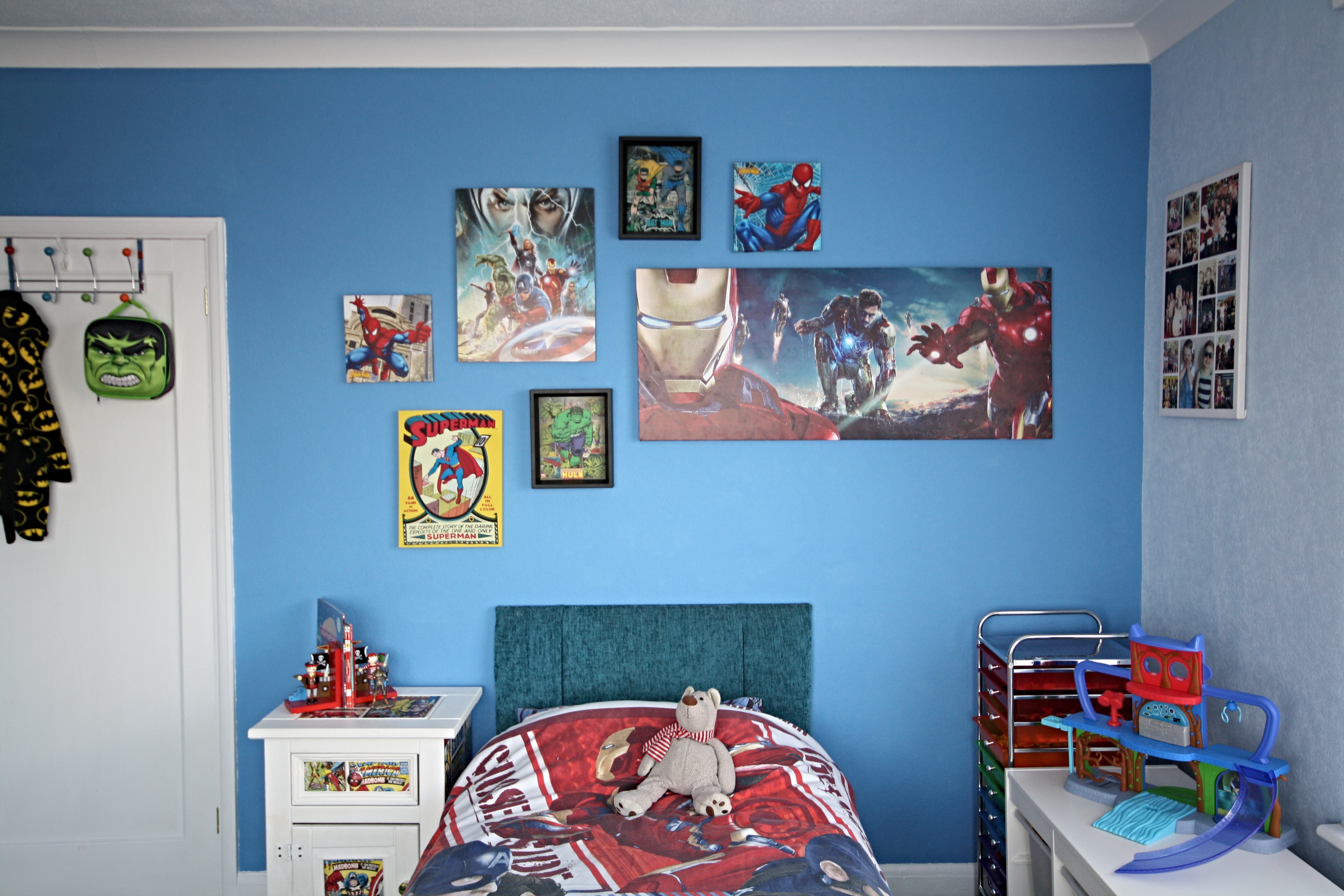 Here is the bed area where I put together this gallery wall, you can find the method I use to put a gallery wall together here. Most of the pictures we found second hand and then the black framed 3D pictures and the superman comic pictures came from B&M.
You can also see the contrasting blue we used on the other two walls, this was also Wilko's colour matt emulsion in the colour Cloudless.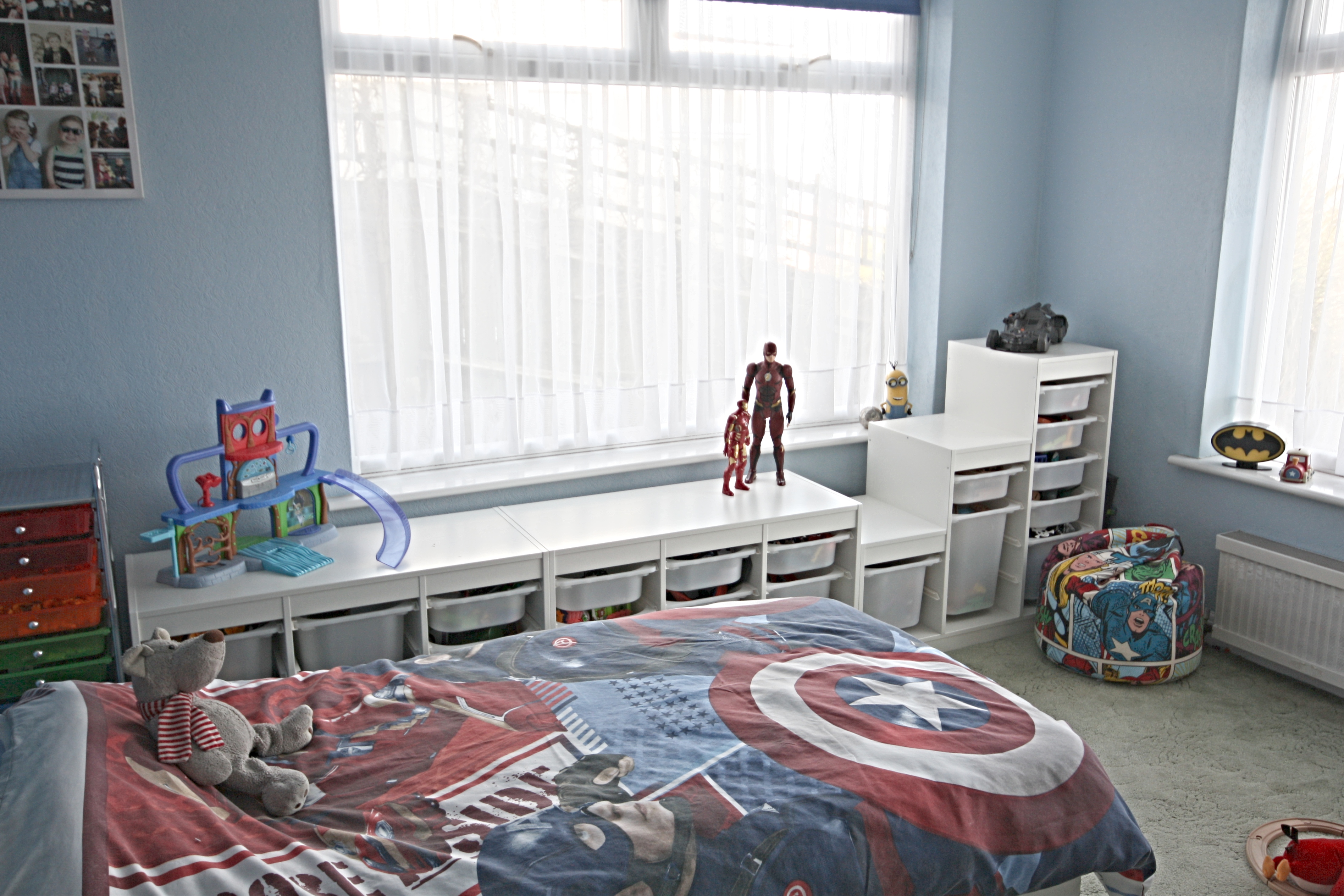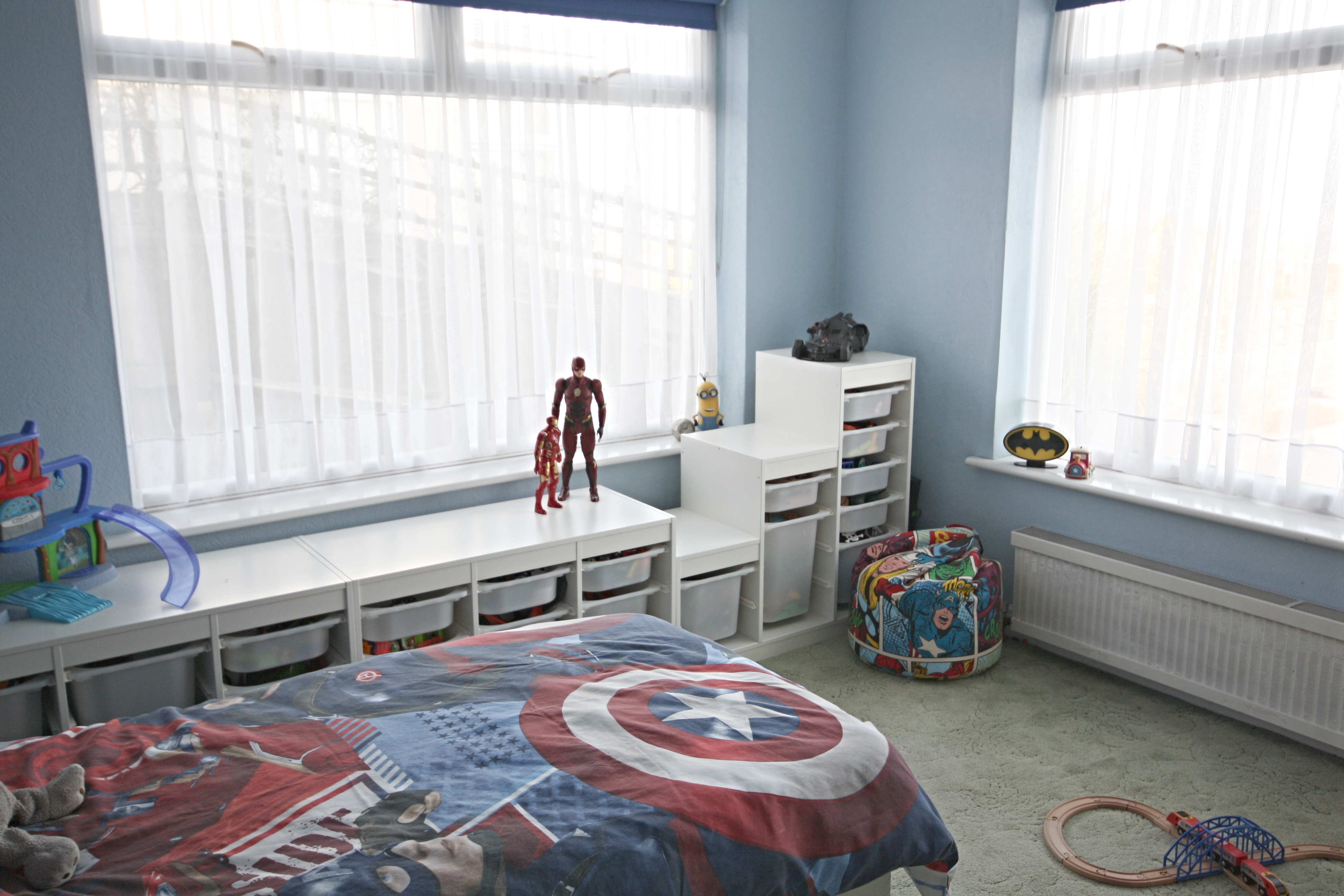 The toy storage is Ikea trofast and it is the best toy storage ever! I will always use it in the kids bedrooms from now on and when the time comes and Mason and Noa have a bedroom each again I will be getting more for her room. The toys are away, they are out of sight and if you assign certain drawers for certain toys they are a great way to teach kiddos how to tidy up too!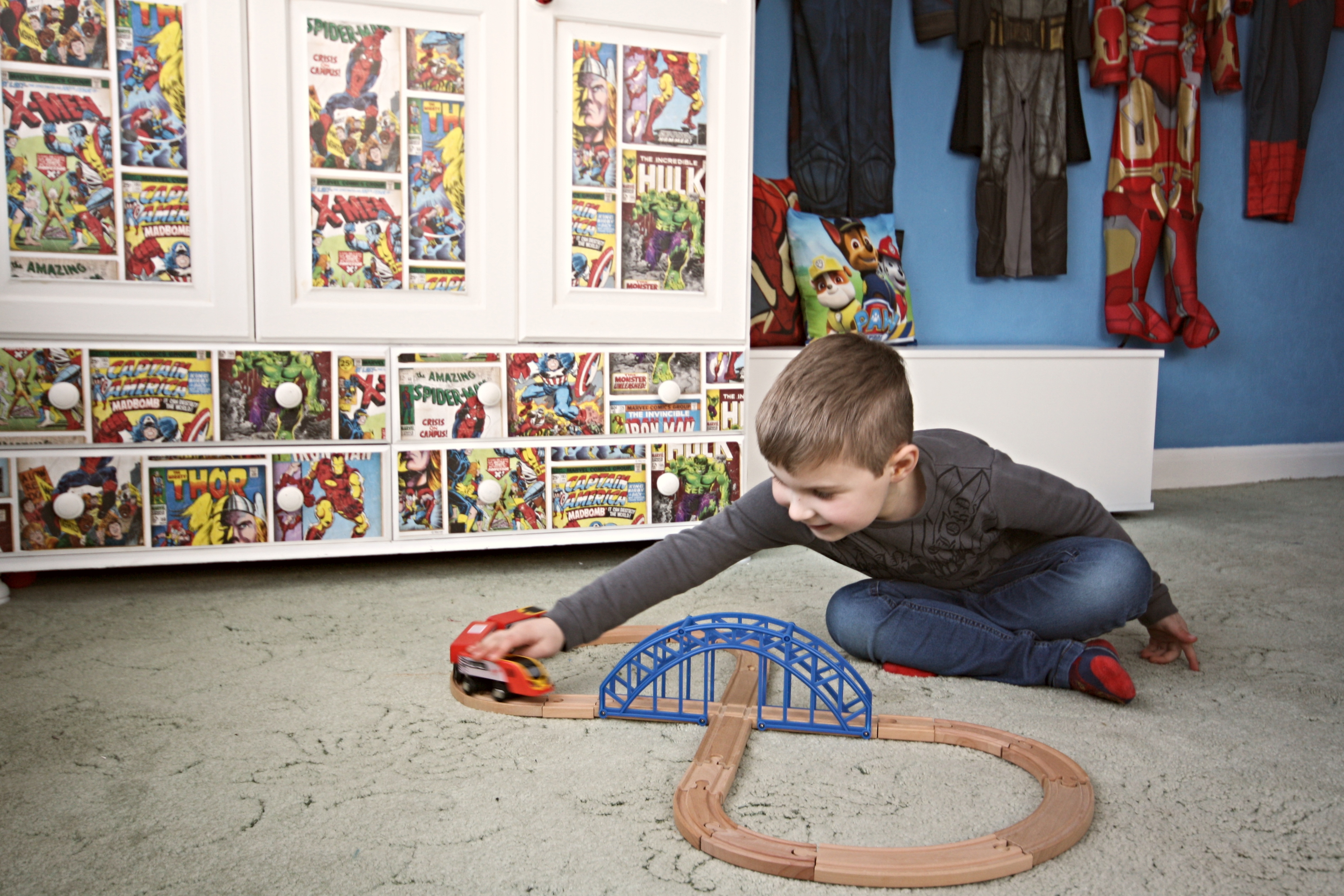 So what other plans did I have for the room that didn't get finished? I wanted to hang curtains, there were blackout blinds up but I wanted curtains to frame the windows. I also wanted to add a rug and I had a plan for a DIY, I also had DIY plans for a new headboard.
Even though I didn't get all of my plans and ideas finished before we moved, Mason loved his room while we lived here and I hope you love it too.
Lianne x
Pin my Superhero Bedroom Reveal to save it for later!