This Cauliflower Cottage pie is topped with mashed cauliflower instead of mashed potato. It makes it a much healthier version but still super yummy!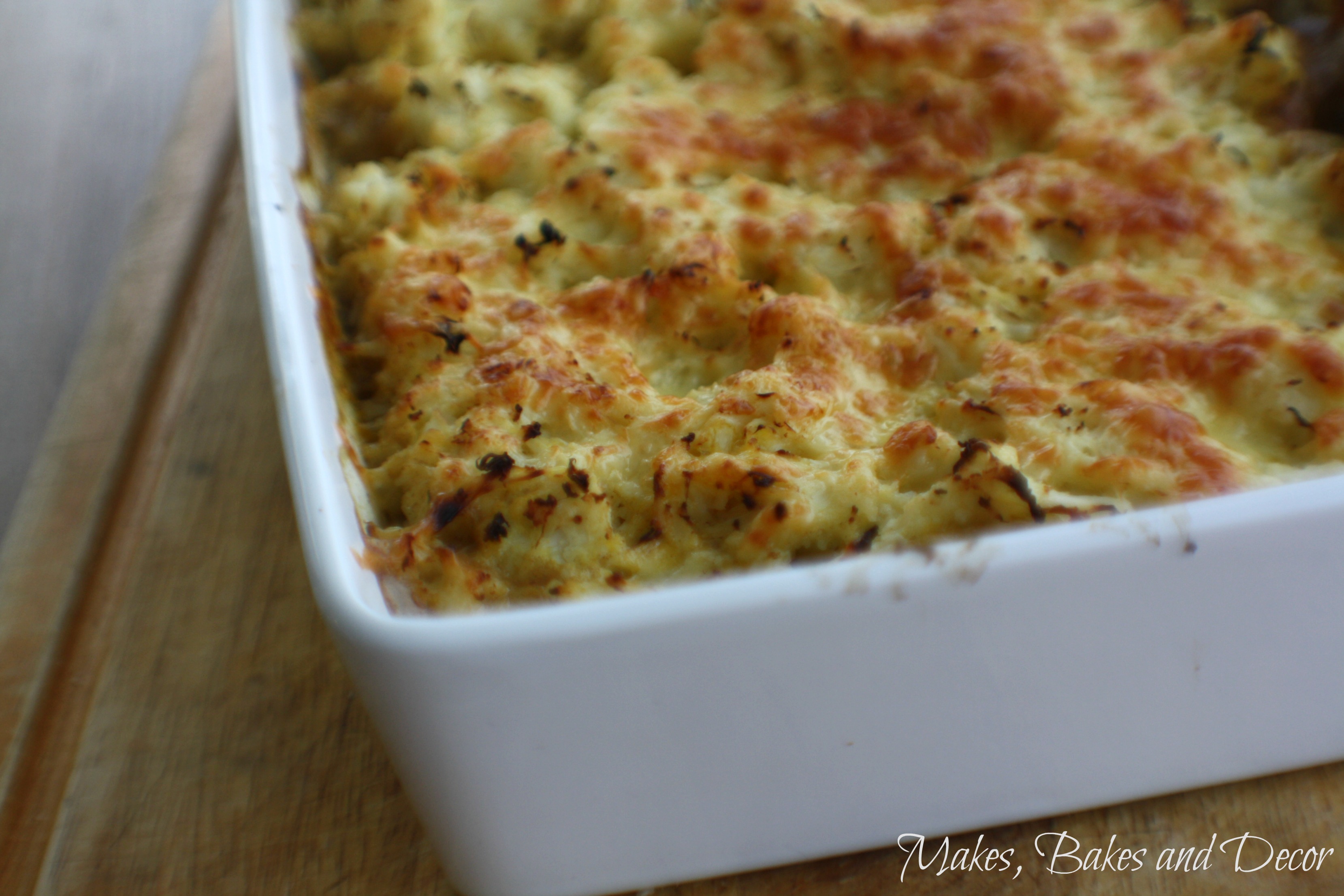 So how many of you had some kind of new year's resolution or goal that involved eating better, losing weight etc? My hand is in the air right now! You can read all of my new year goals here. As someone who blogs about food and recipes I'm finding it a challenge but my main goal is to have balance and portion control.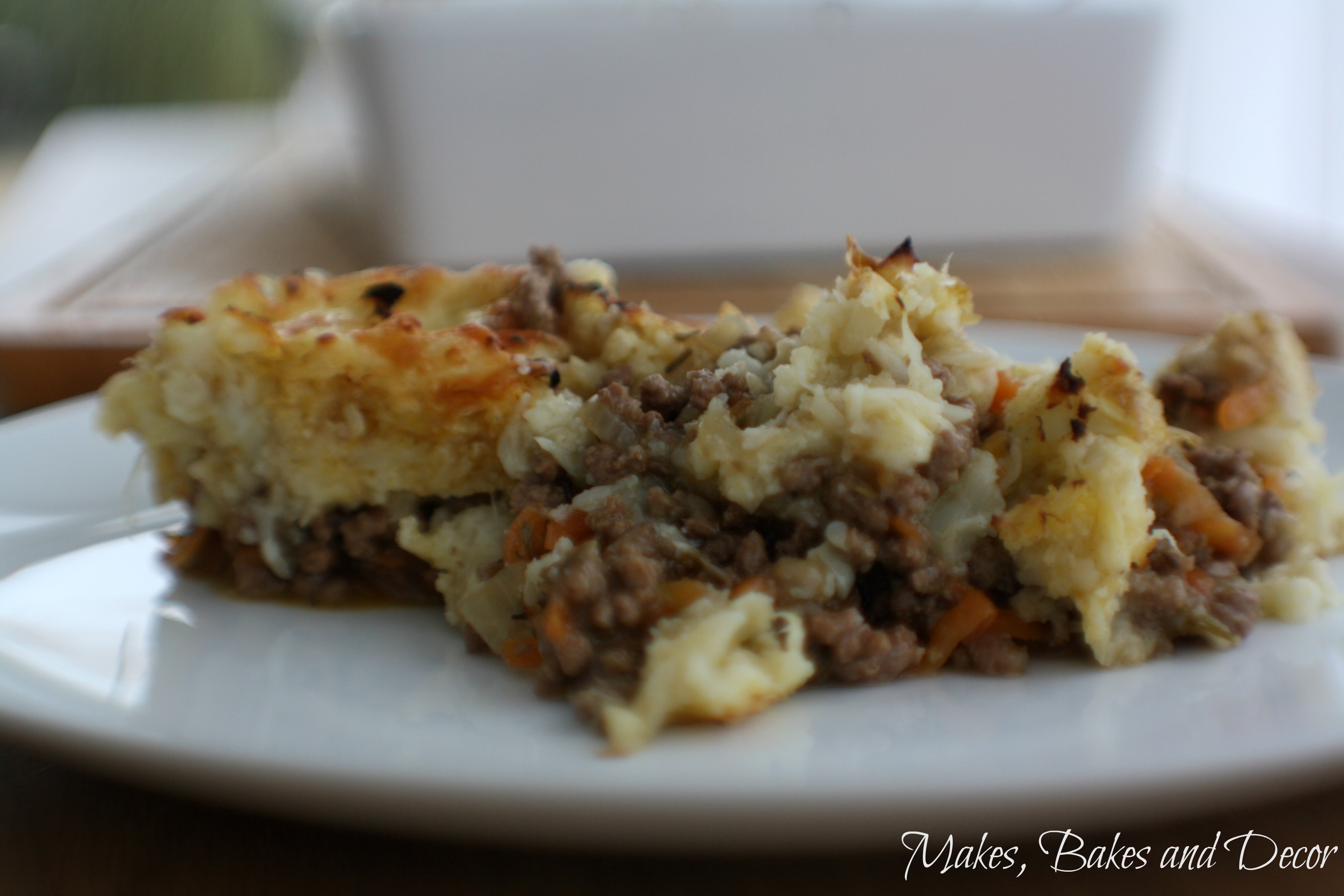 We are near the very end of January and I'm sure resolutions are starting to slip for some so I wanted to share a yummy comfort food recipe that, because of a smart swap, is much better for you. And in the interest of balance you could have one of these Very Vanilla Cupcakes for afters! 😉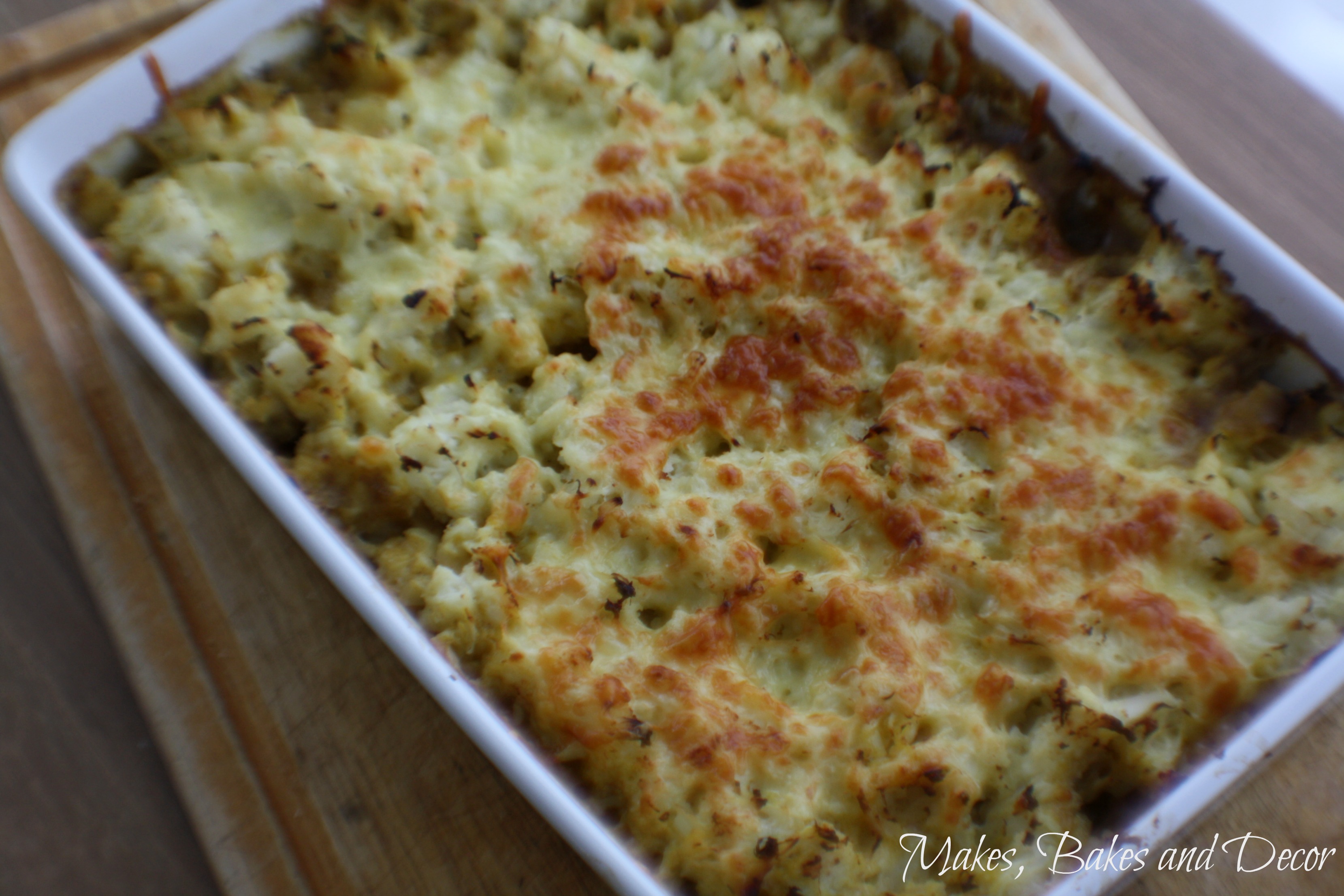 In this recipe the minced beef filling is cooked with rosemary and thyme to make sure it has plenty of flavour. Then there is cheese (because you still have to have cheese, right?!) mixed in with the cauliflower and more cheese on top that goes golden brown in the oven.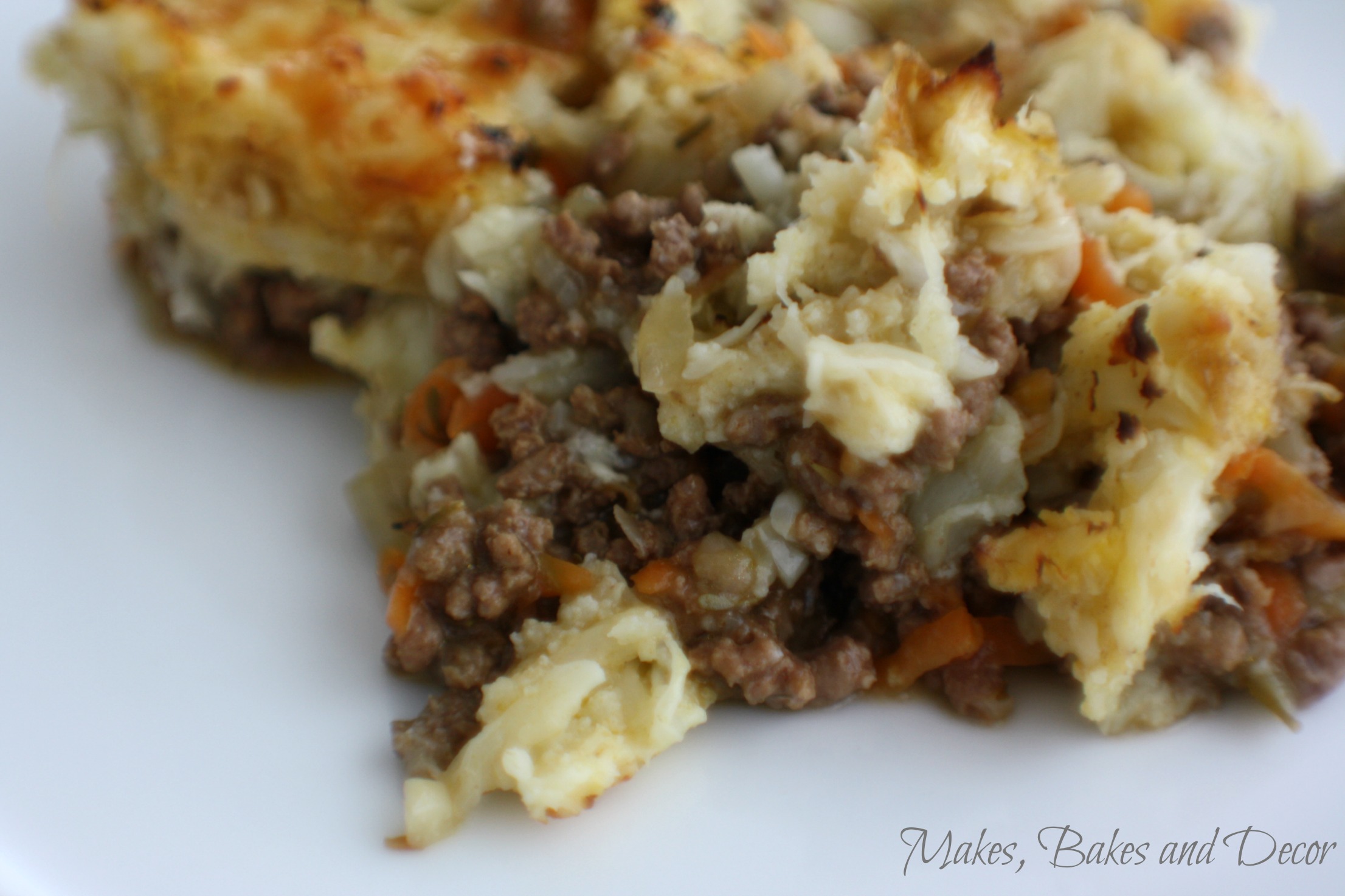 I had to leave the cheese in there for my husband! When I told him my plan for this cottage pie he wasn't very impressed about losing his precious potato. BUT his plate was clean at the end of the meal and if you know my husband (number one veg hater in the world) you will understand that that is high praise indeed!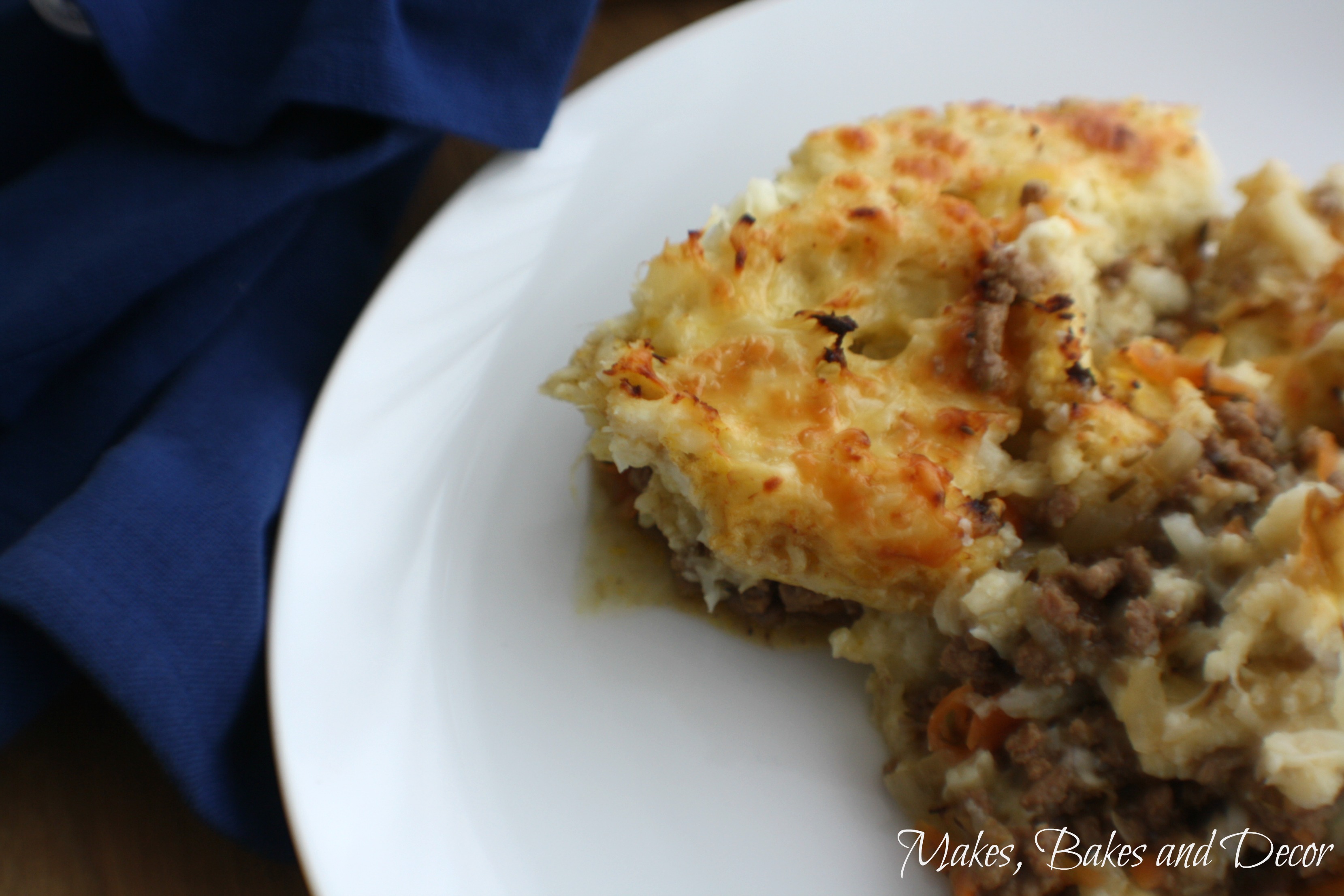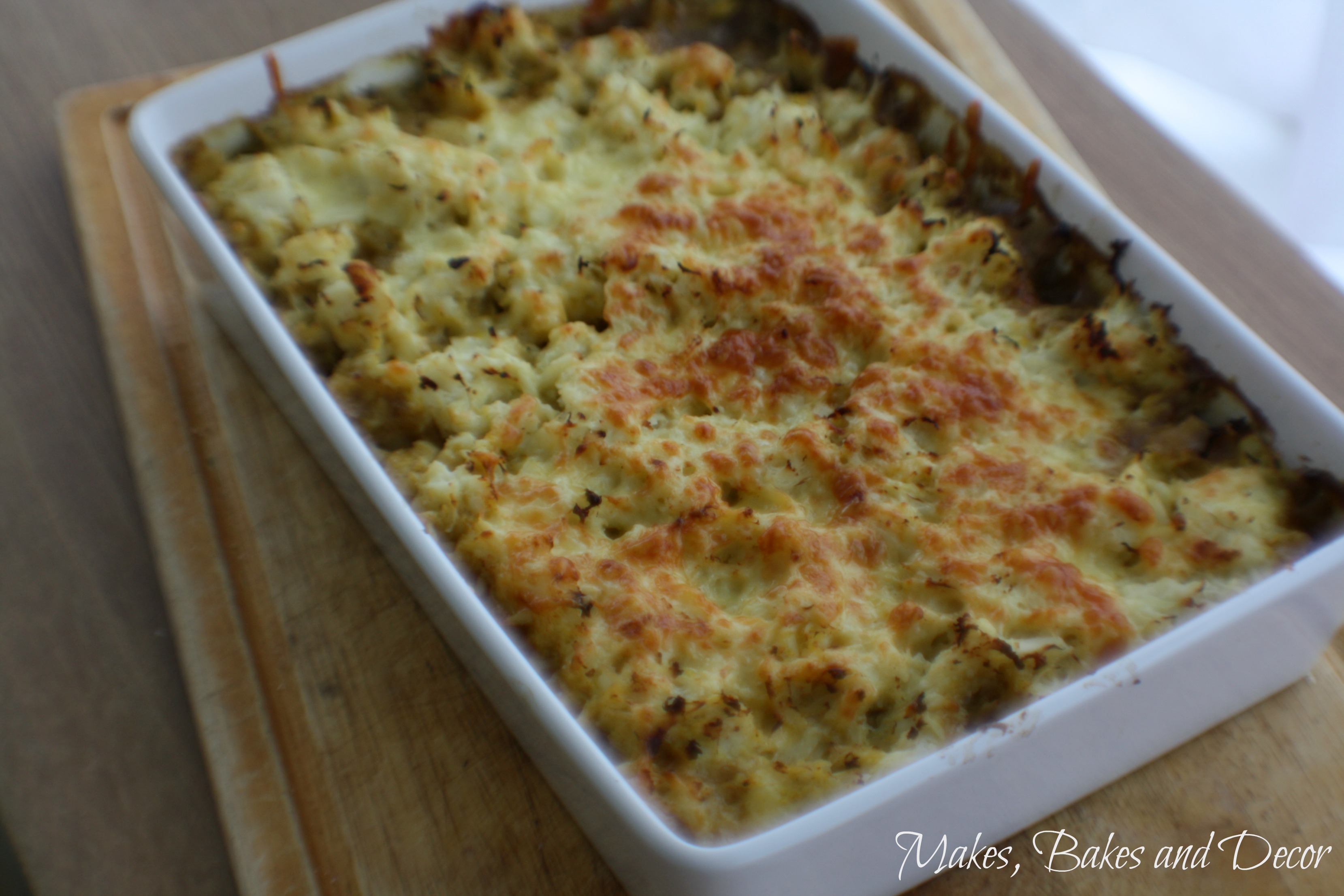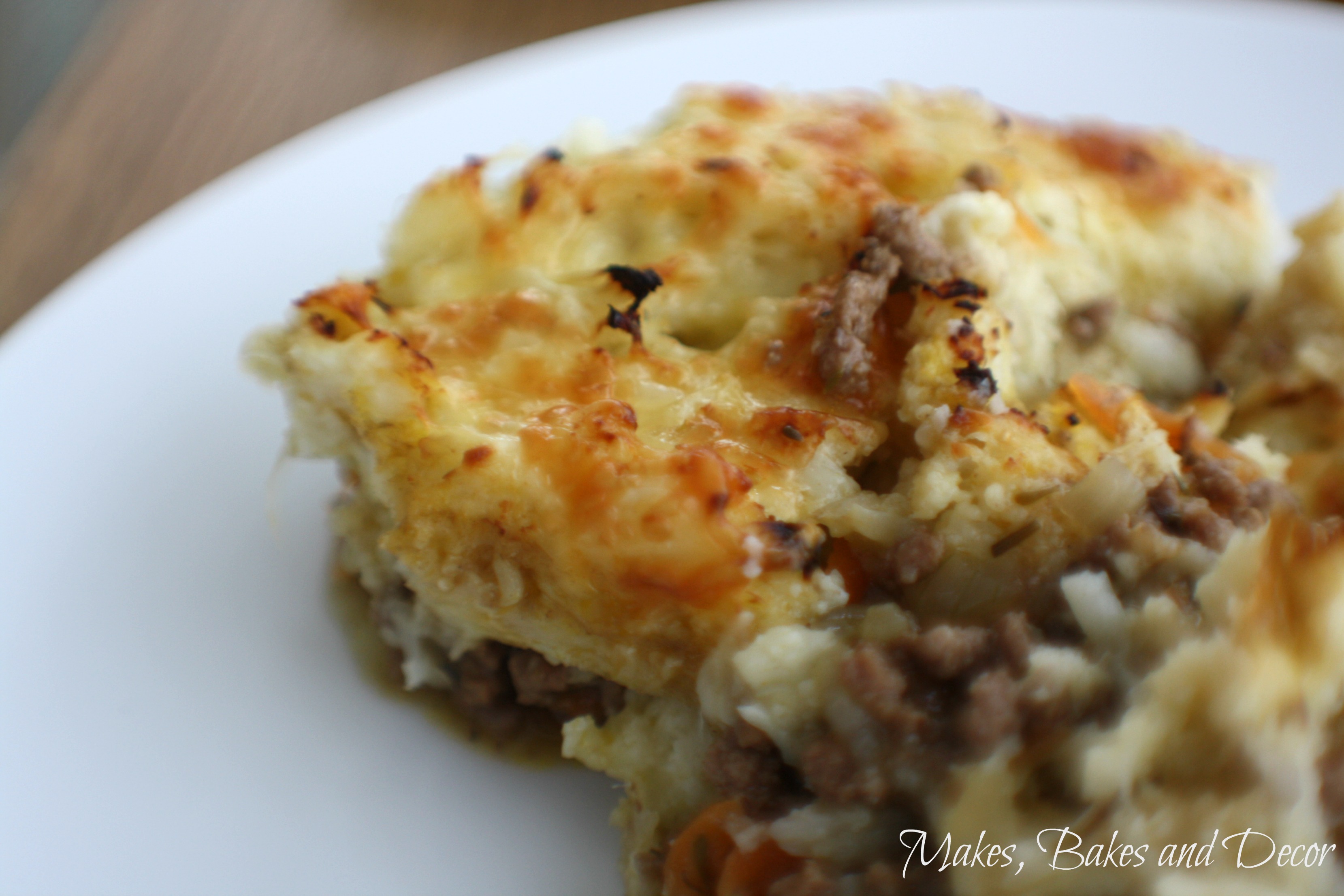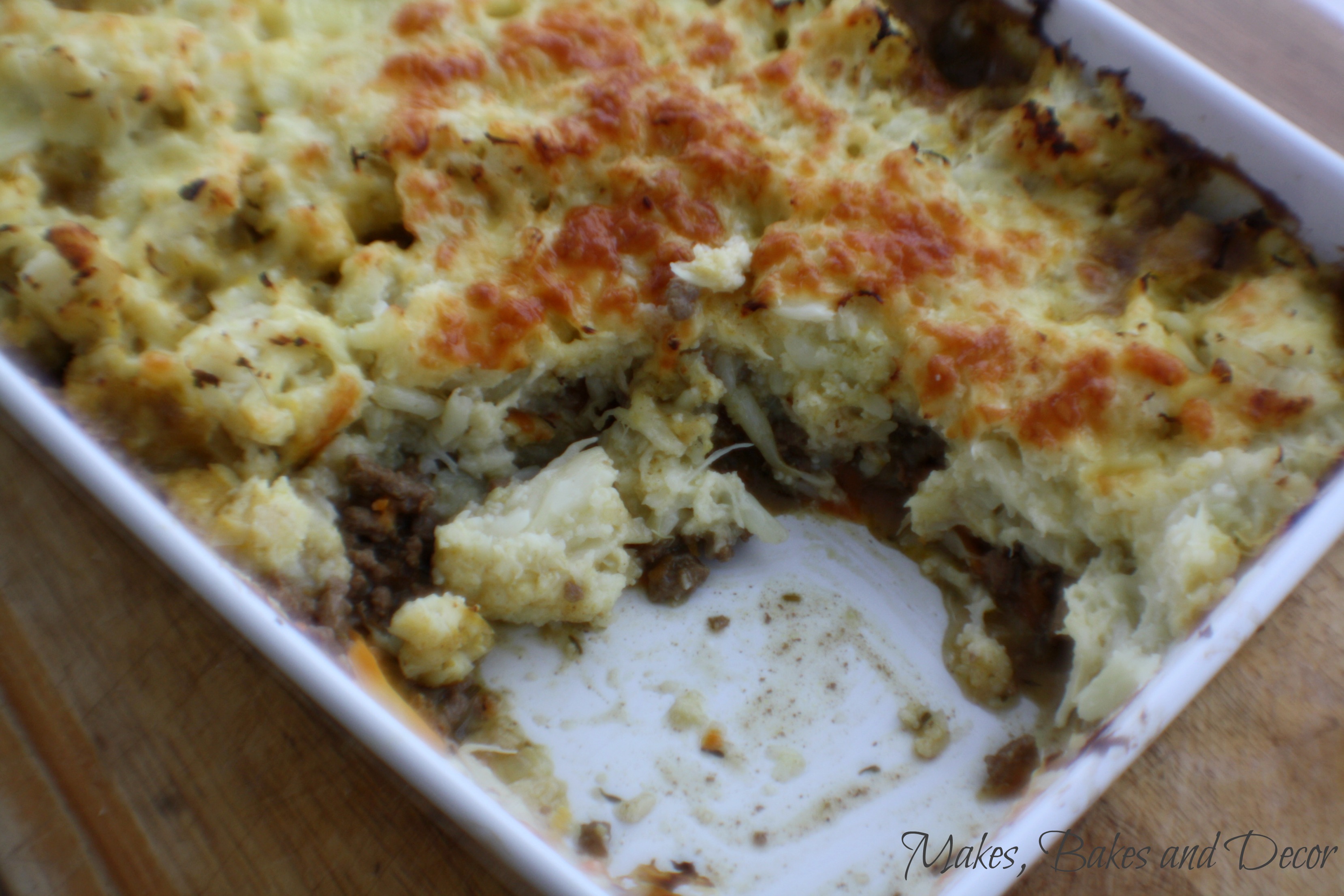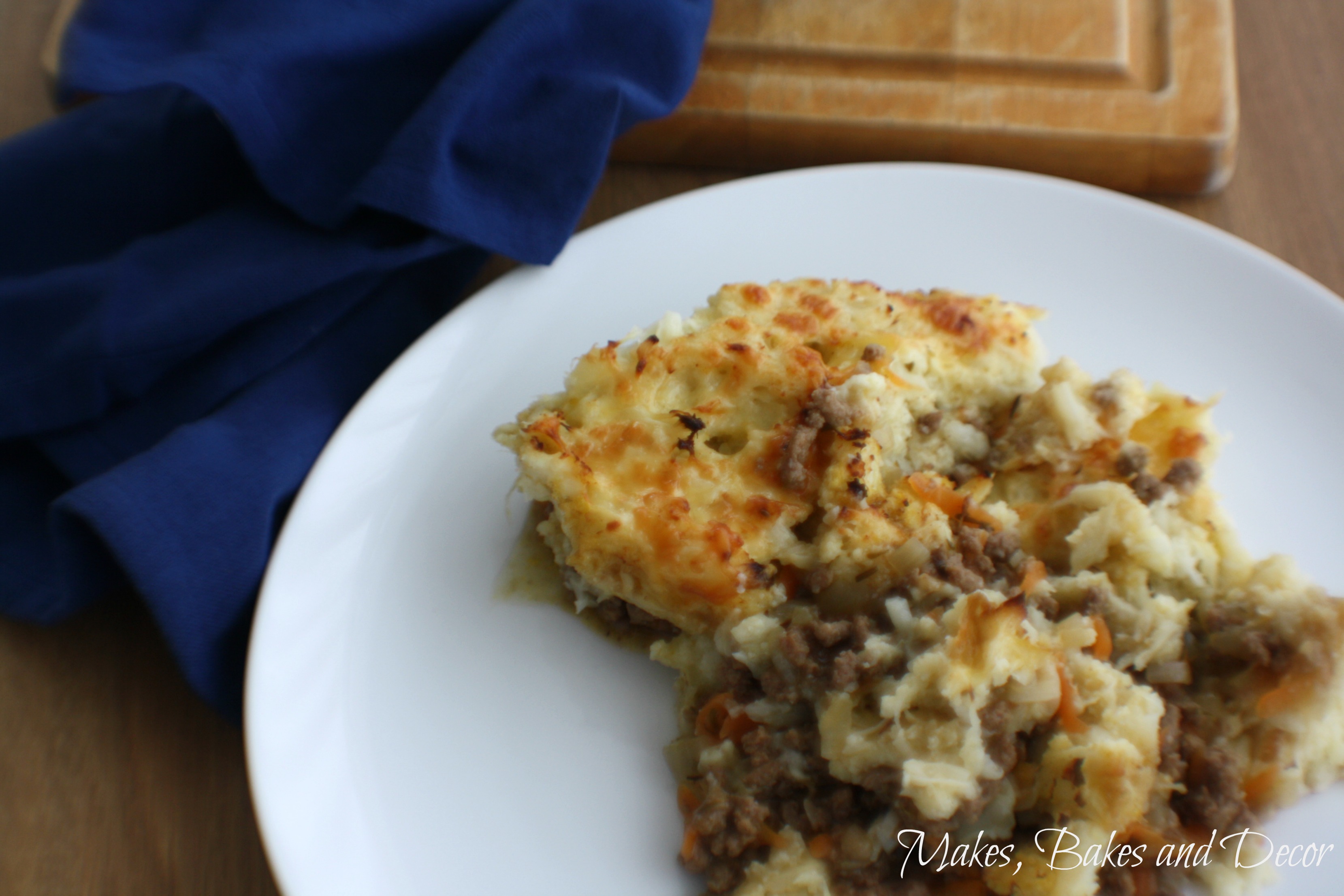 I served this Cauliflower cottage pie with green vegetables and gravy and it was delicious! Good luck with carrying on with your resolutions through February! Let me know how your own yearly goals are going and what you think of today's recipe in the comments section at the bottom of the page.
Lianne x
Pin Cauliflower cottage pie to save it for later!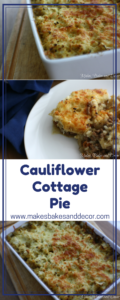 Find more dinner ideas by following my Delicious food | Mains board on Pinterest!
Follow Makes, Bakes and Decor on Pinterest, Twitter, Facebook and Instagram!