This post contains affiliate links, find out what that means here.
A few weeks a go I wrote a post called Chocolate Truffles with a Difference. In the post I made 5 different truffles using Japanese flavourings. One of those flavourings was miso paste and I used it to make a miso caramel. It was so good, similar to a salted caramel, that I wanted to use it in another recipe. So I chose to make a Miso Caramel Cheesescake, and let me tell you that was a very good decision!
As the miso caramel is very similar to salted caramel I knew it would work brilliantly with pretzels. I love pretzels with caramel!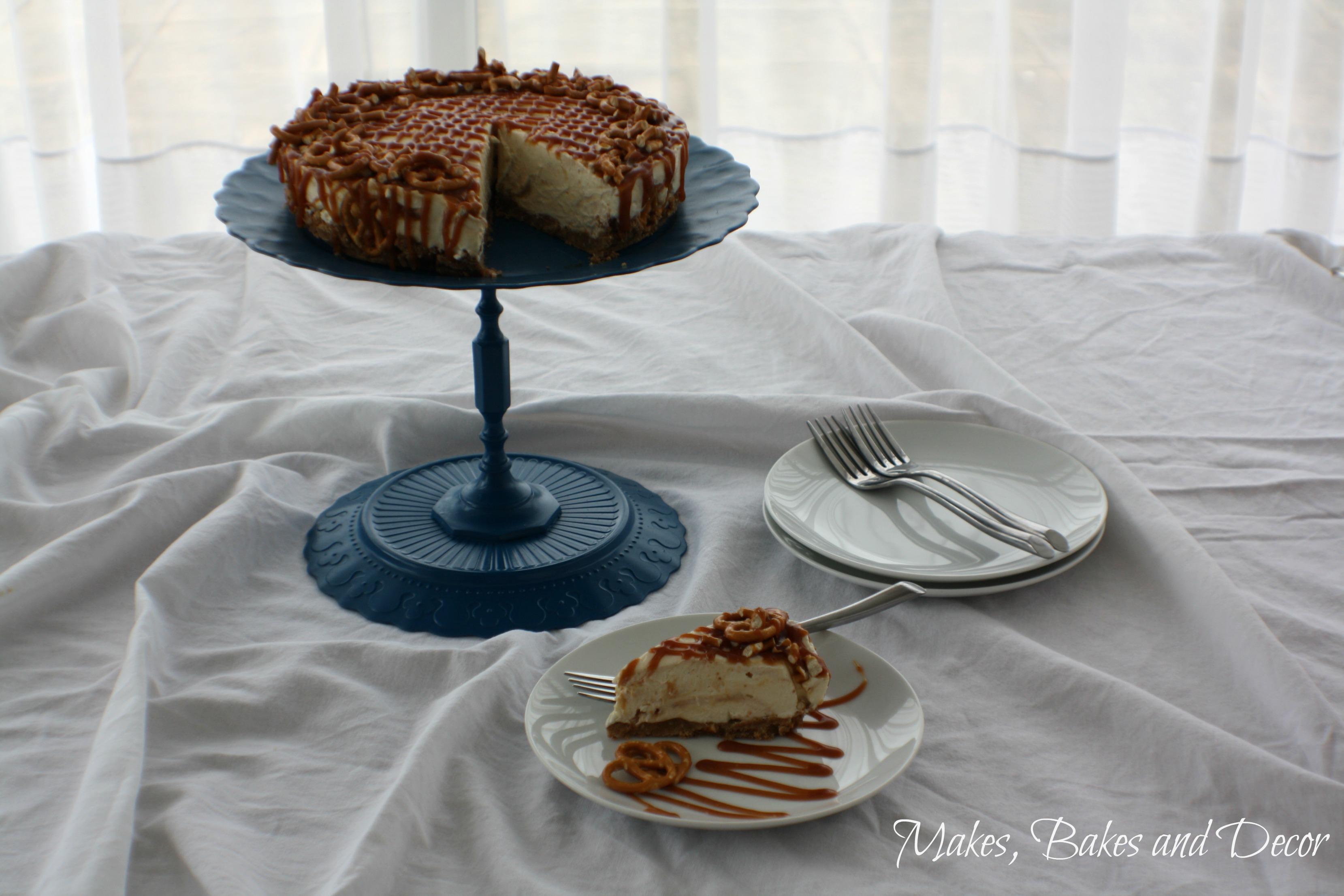 The cakes stand is a little sneak peek of a post coming next week!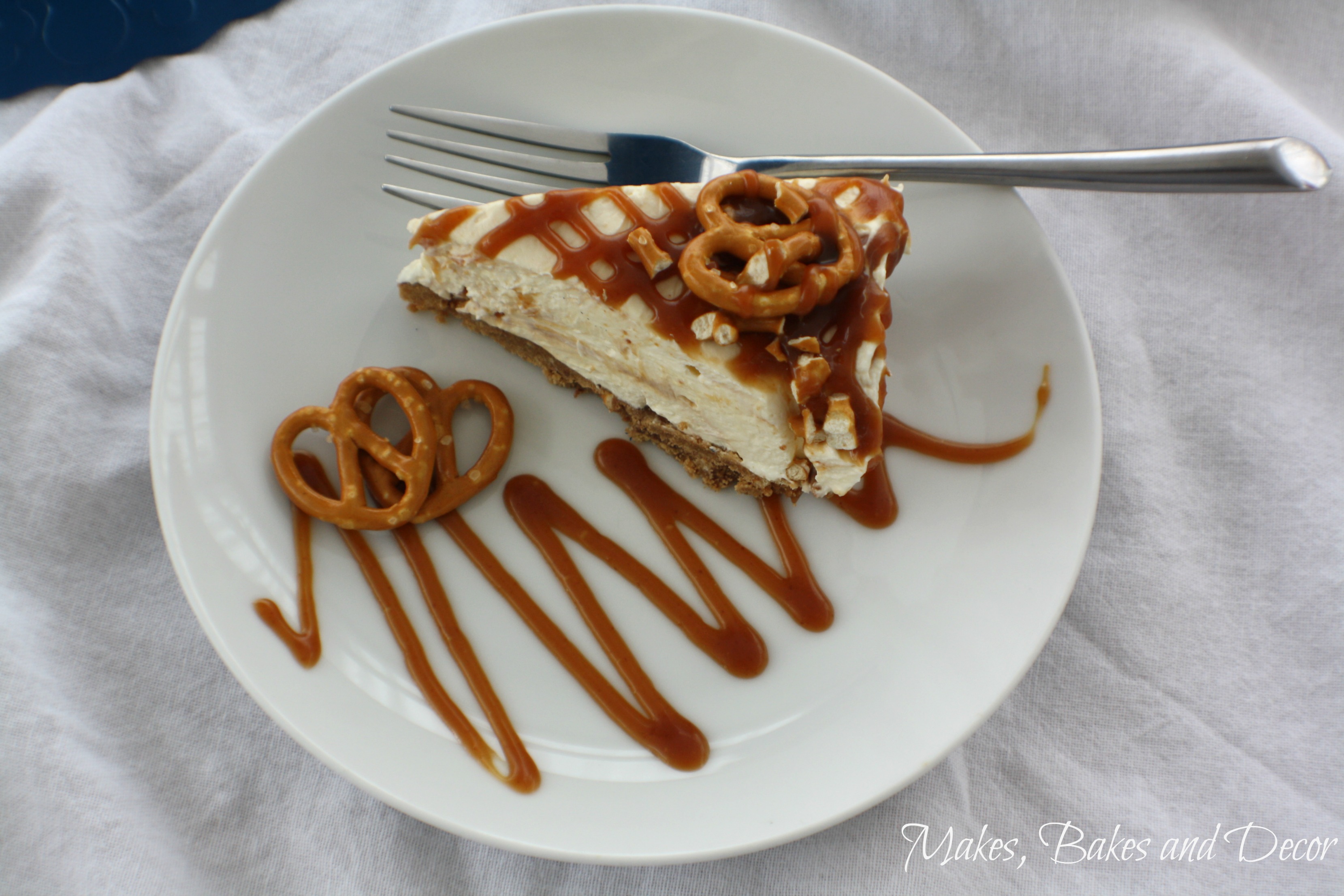 This cheesecake is no-bake too so it's really easy to make. The base is made up of digestive and pretzel crumbs mixed with melted butter. The cheesecake filling is so light and creamy and when I mixed in the caramel I just folded it gently so you will have veins of yummy caramel running through.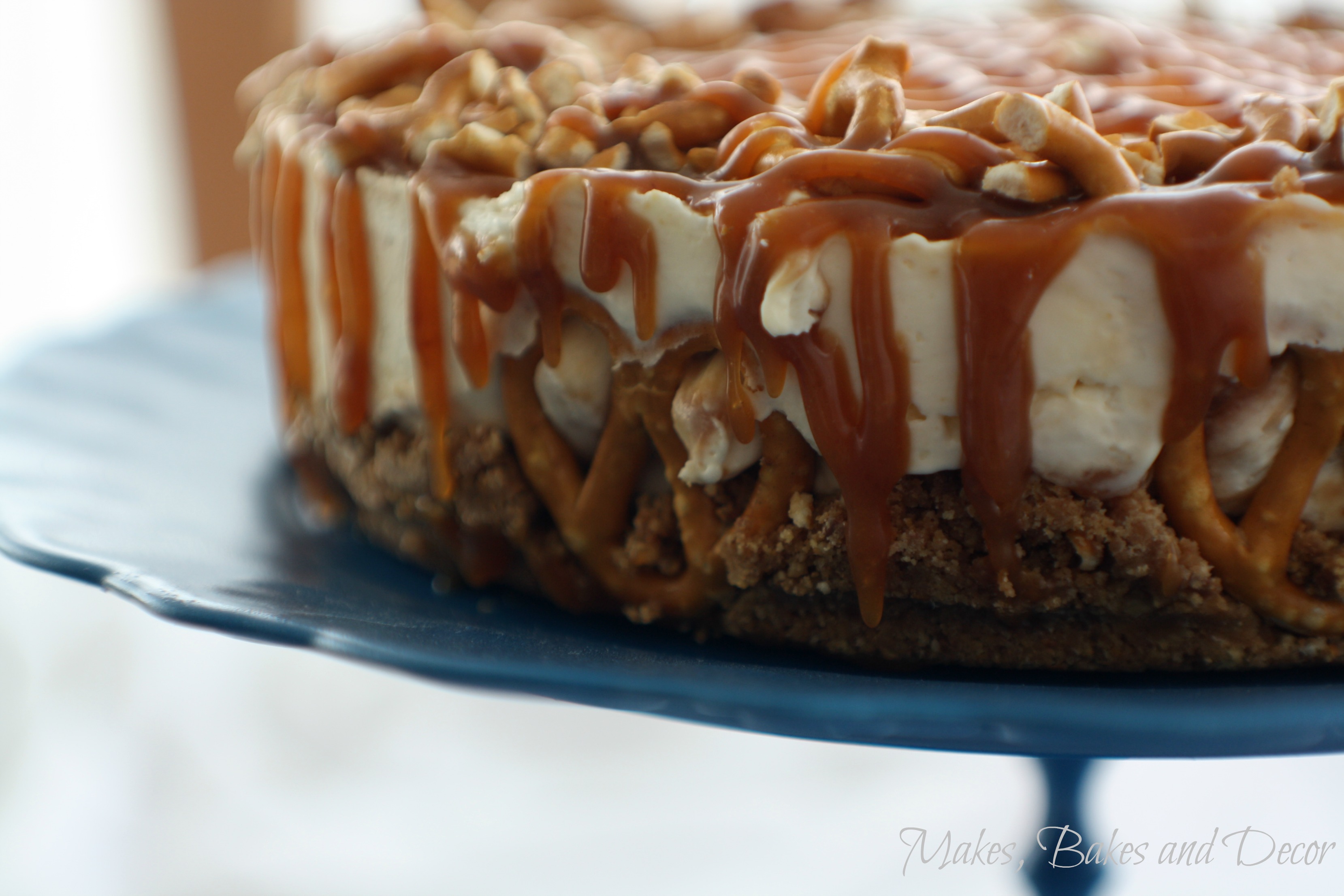 Before adding the cheesecake mix I placed pretzels around the outside edge, which I think looks great! You can see what this looked like as I made it below.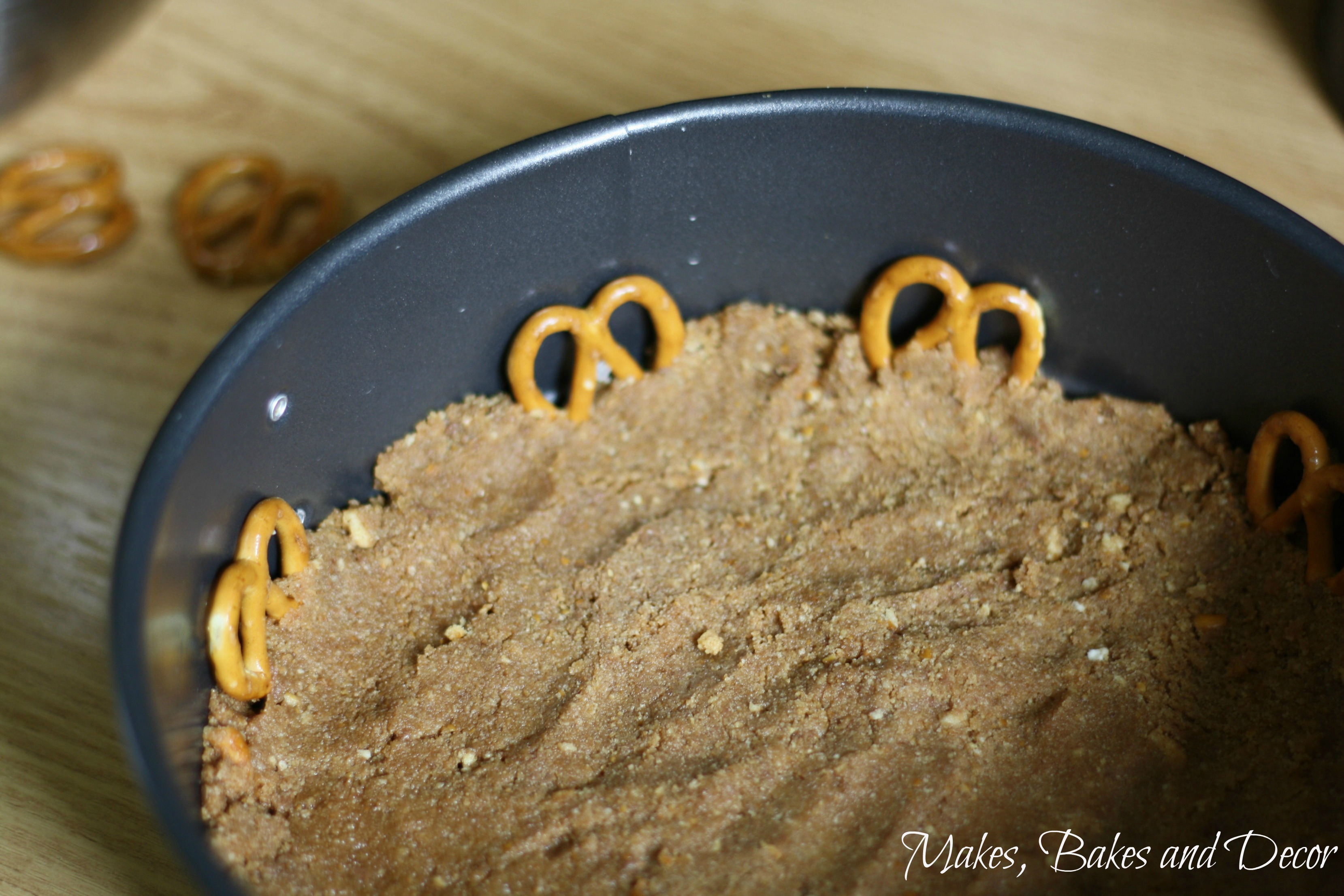 Here are the items I used to make this Miso Caramel Cheesecake.
I really hope that you give this Miso Caramel Cheesecake a try, you won't regret it! Leave me any comments and questions at the bottom of the page, I love to hear what you have to say 🙂 .
Lianne x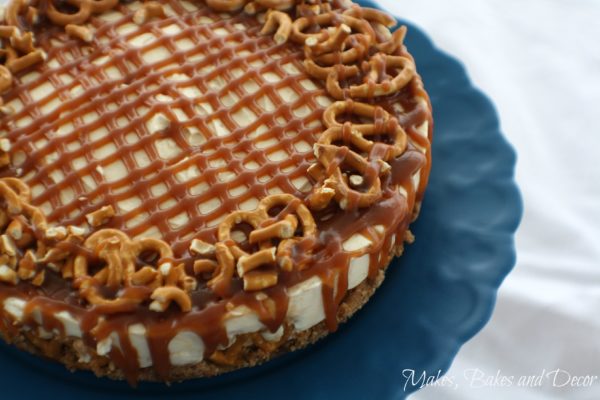 | | |
| --- | --- |
| | |
In a small pan add the water and sugar and heat on a medium heat until it is golden in colour. Always be careful when boiling sugar as it gets very hot! Turn off the heat and pour in the cream. It will hiss and bubble up so beware. Whisk until you have a smooth caramel and then add in the miso paste, whisking again until smooth. Leave the caramel to cool.
To make the cheesecake base
In a bowl mix together your crushed digestives and pretzelss (I crushed mine in a food processor) and then pour in the melted butter. Mix it all together and then spoon the mixture into your spring form tin. Press it down firmly until the base is covered and add pretzels around the outside edge if you wish. Put into the fridge to chill whilst you make the filling.
To make the cheesecake filling
In a bowl add your cream cheese, sifted icing sugar and lemon juice and mix together until well combined and smooth. Then fold your whipped cream into the cheese mixture. Finally pour in half the caramel. Gently fold the mixture a couple of times so you can still see the swirls of caramel running through. Spoon this mixture onto your base and smooth it down. Chill in the fridge for at least 3 hours or overnight if you can.
Remove your cheesecake from the fridge. Run a sharp knife under some warm water and then run the blade around the outside edge of your tin to free the cheesecake. Undo the spring form tin and then carefully slide a knife underneath the cheesecake to lift it from the base of the tin. Place your cheesecake on a serving dish. Add the rest of your caramel to a disposable piping bag and snip of the end. Drizzle the caramel all over the surface of your cheesecake and then add some slightly broken pretzels around the outside edge to decorate. Serve and enjoy!
Pin Miso Caramel Cheesecake to save it for later!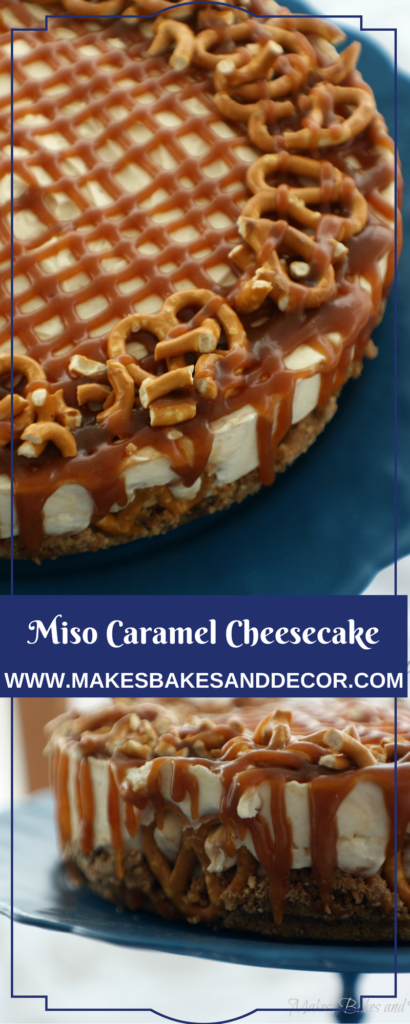 Let's be friends!
Like me on Facebook
Follow me on Instagram
Pin with me on Pinterest
Here are some other posts that I think you might like!
Chocolate Truffles with a difference