Hello, we're back in the living room with the full Neutral Glam Living Room reveal. If you have read my other two posts on the living room – Our Living room plans and Our Teal and Gold living room you will know it's been a journey getting to where we are now. First let's have a look back at how it started.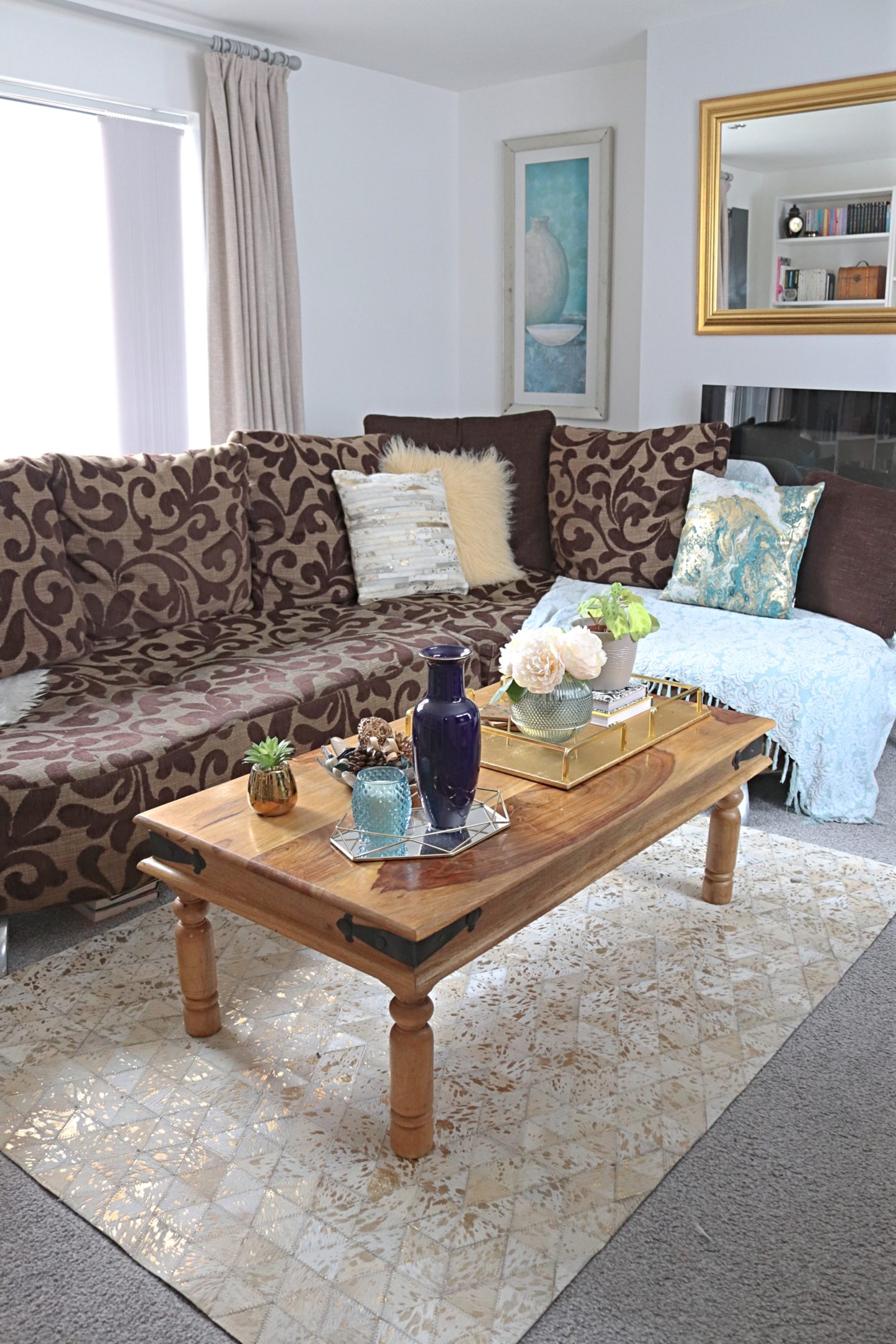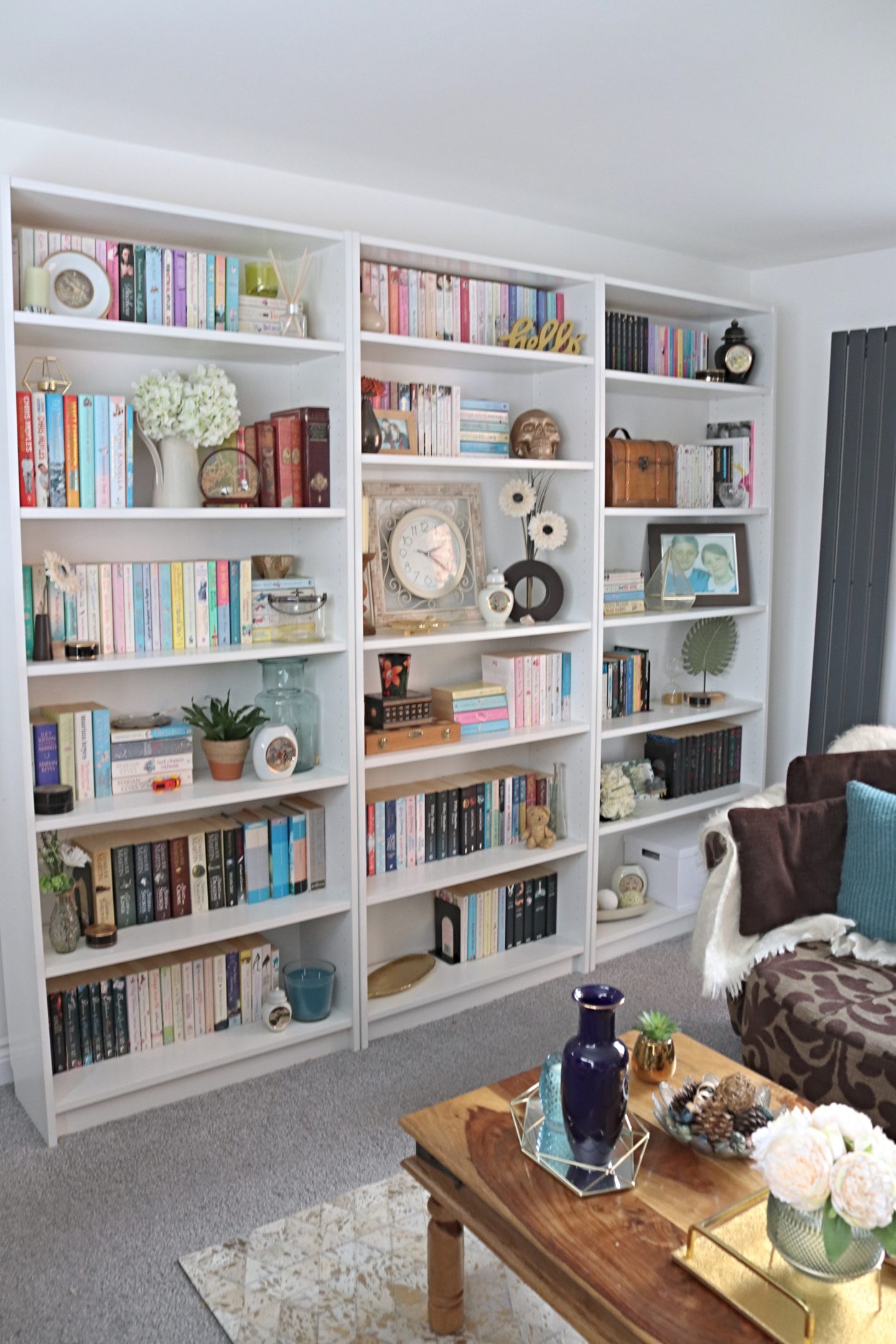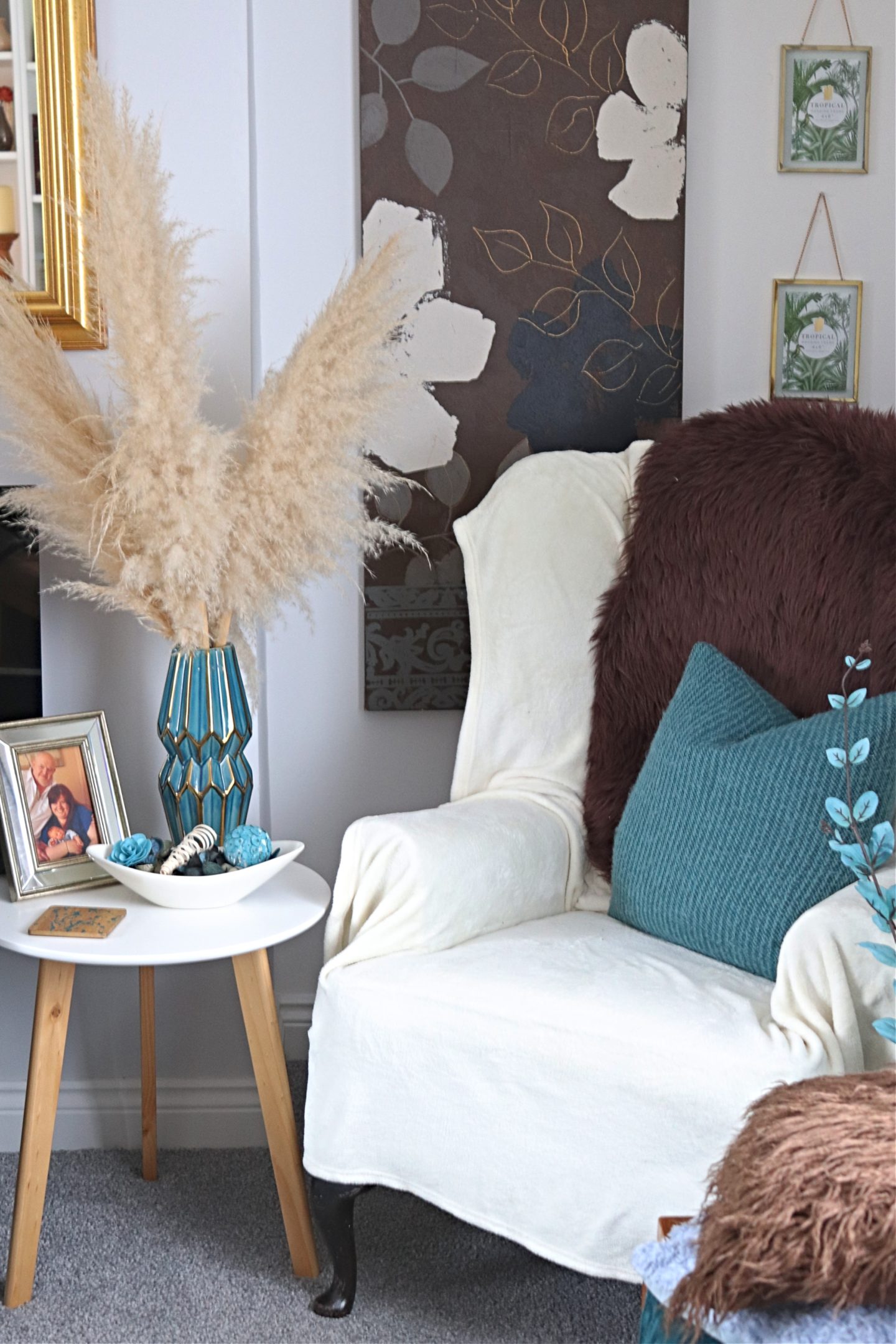 Here are a few pictures from Our Living Room Plans post. I wrote this post in November 2019 which was about 8 months after we had moved in. So at this point the room had furniture that came with us from Seaways, we'd bought a new rug and we had purchased the billy bookcases but they had yet to be hacked. It didn't look bad in here but it also didn't look cohesive (my favourite word).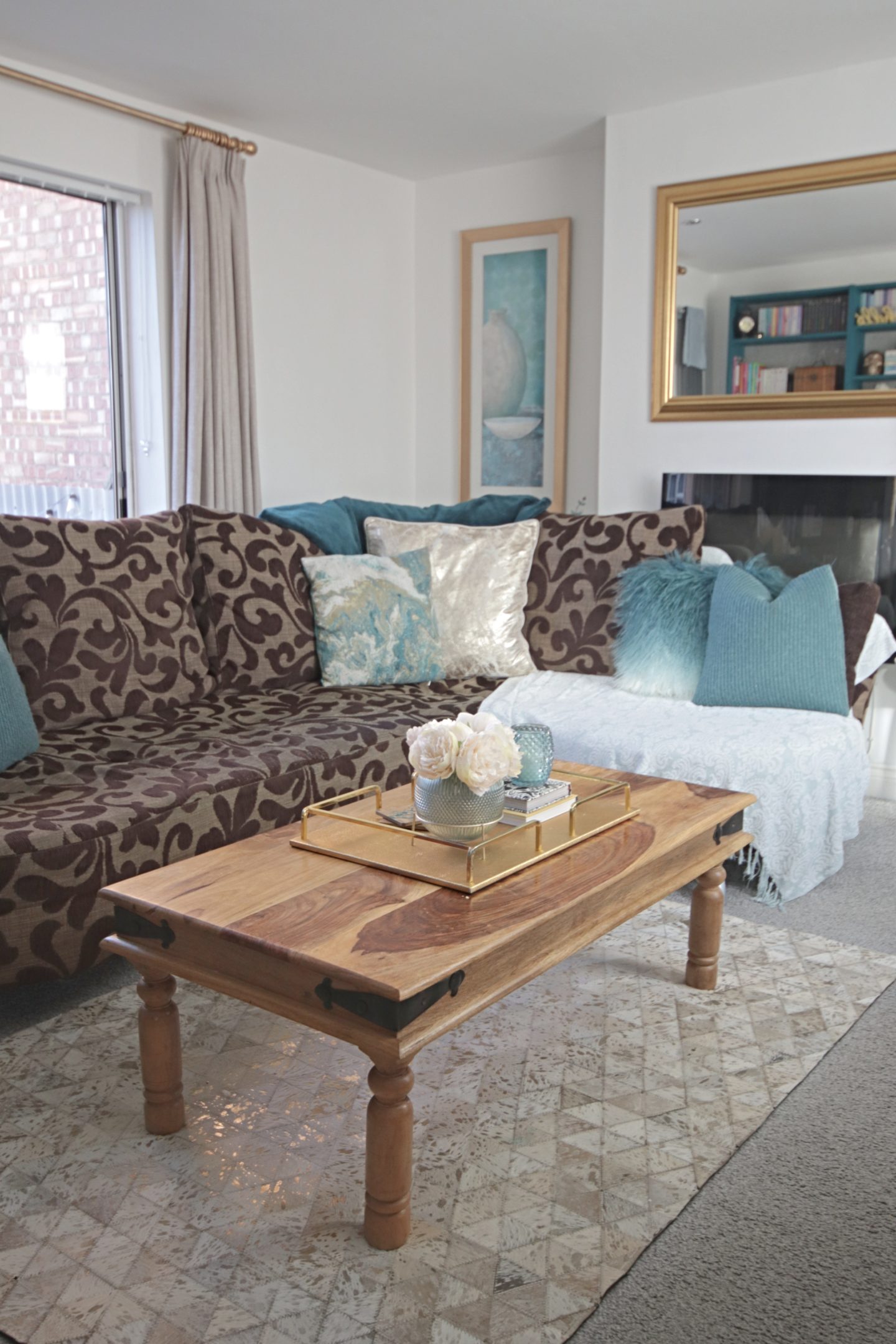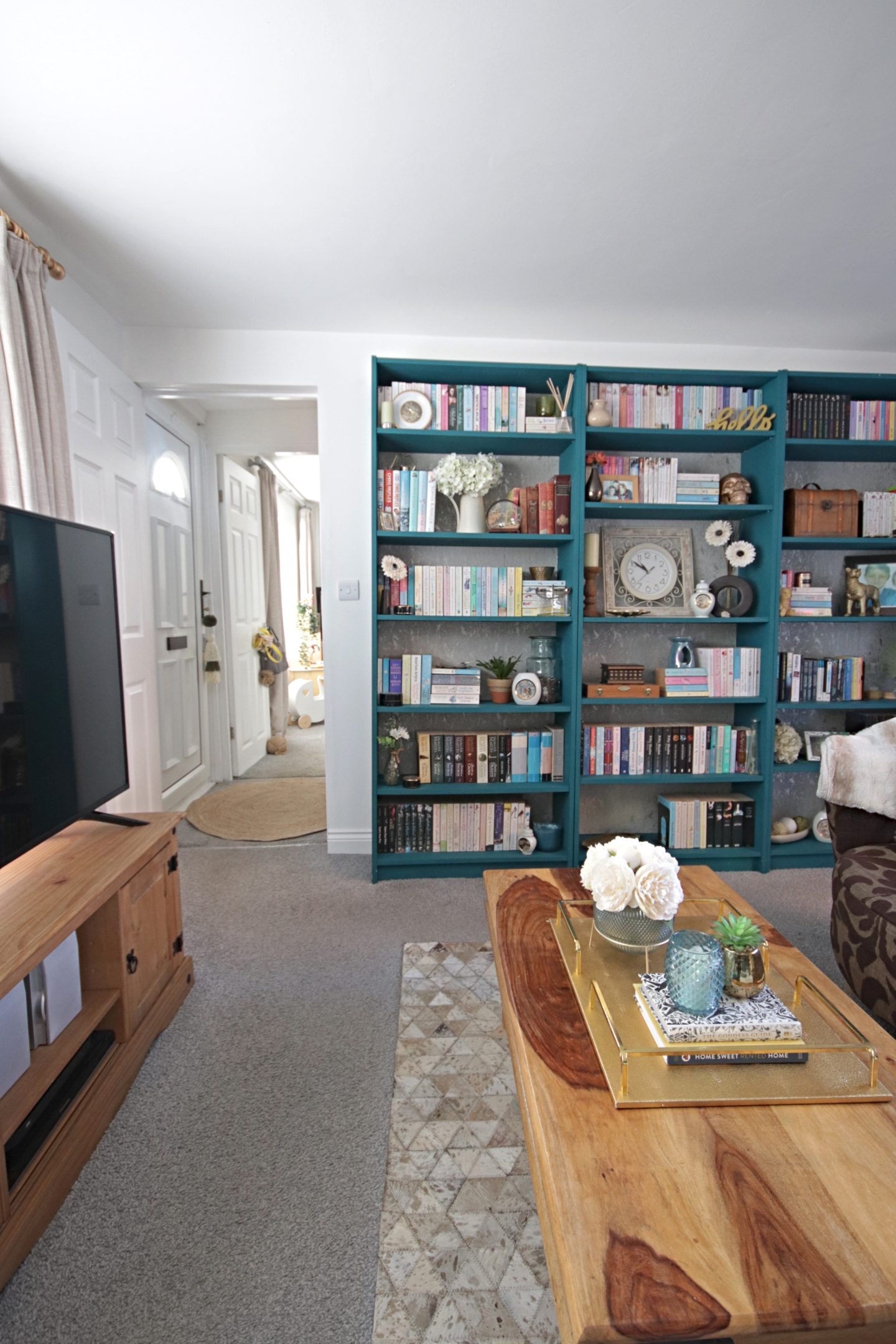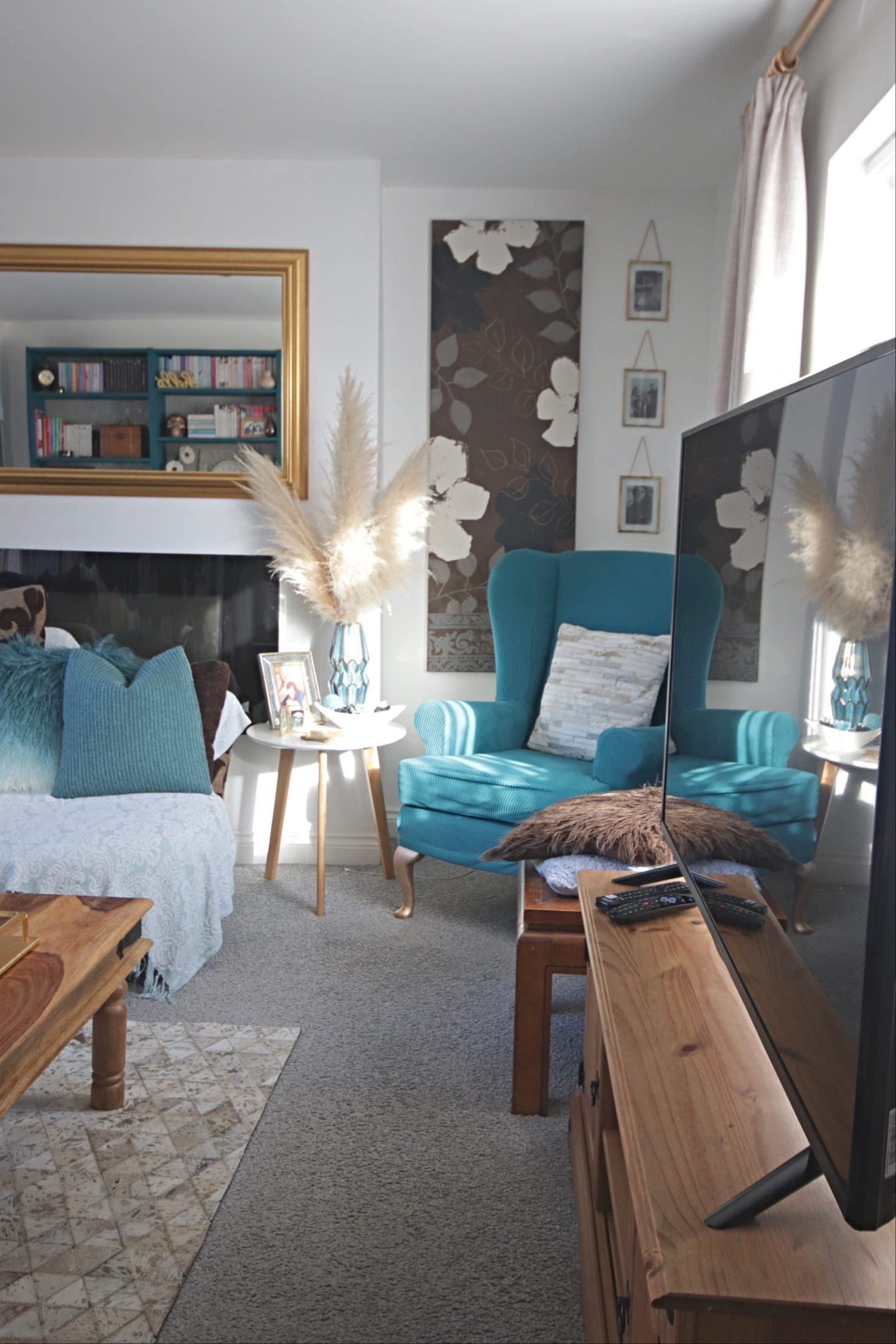 And here are some pictures from Our Teal and Gold Living Room. You can see the changes we had made at this point. Painting the frame and curtain pole gold to make them fit in with the room, we purchased a chair cover for the wingback chair (in teal of course) and the biggest change. The Billy bookcase makeover. Everything was feeling more cohesive at this point but I had already changed my mind on a couple of things! I wanted to add some black accents as well as the gold, dare I say it but I felt like there was too much gold at this point (is that possible??! 😀 ). I had some upcycling plans for the coffee table and I desperately wanted a new sofa! I shared this post in February of this year so a couple months over a year since I had shared our original plans.
So now the living room is 98% complete. There's one wall I would like to add some artwork too, I need a couple more bits for my desk shelves and one of the curtain poles needs repainting (more on that in a minute 😀 ) but I wanted to share this post before Christmas and I start sharing pictures of the living room with the Christmas decorations. So here is our Neutral Glam Living room……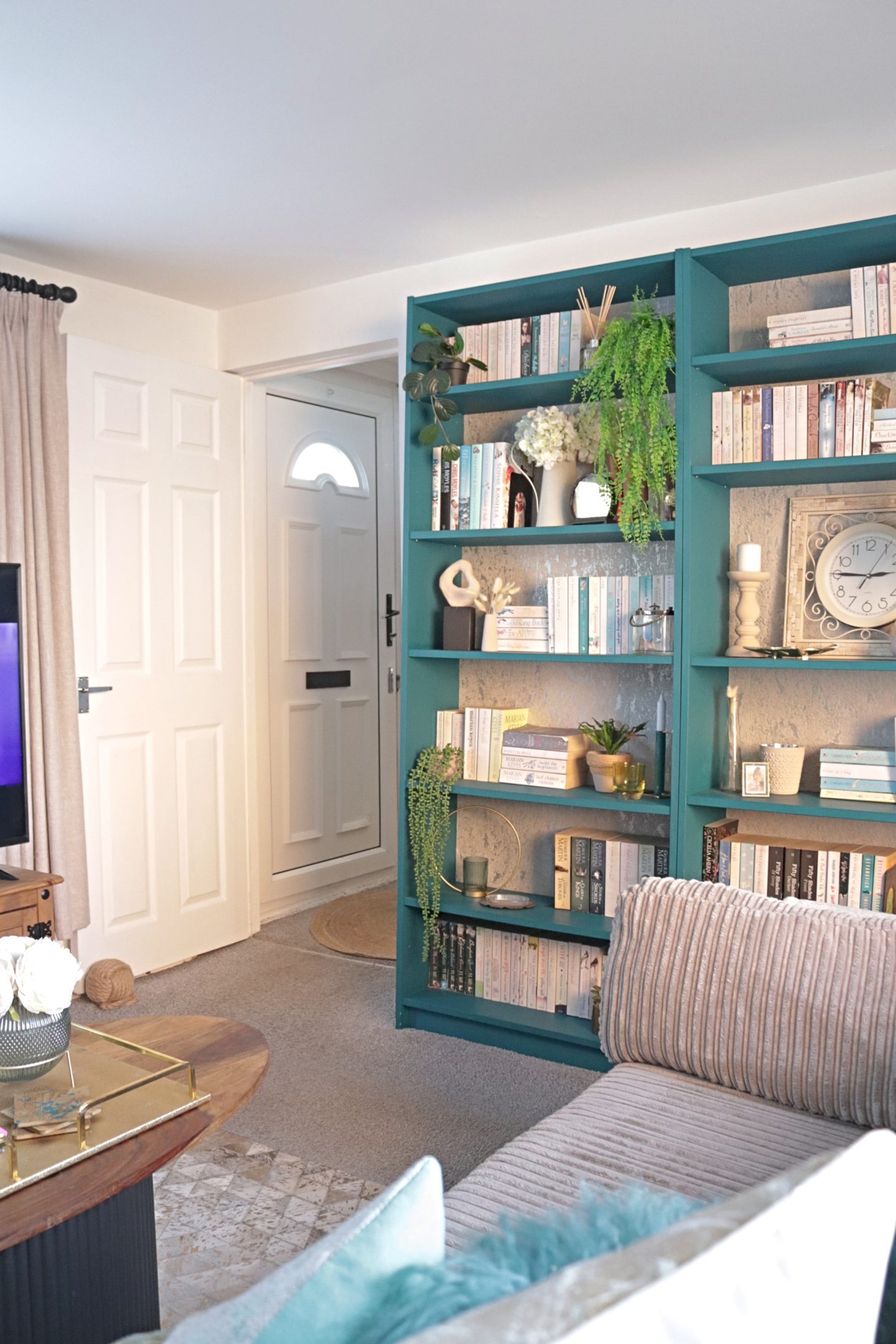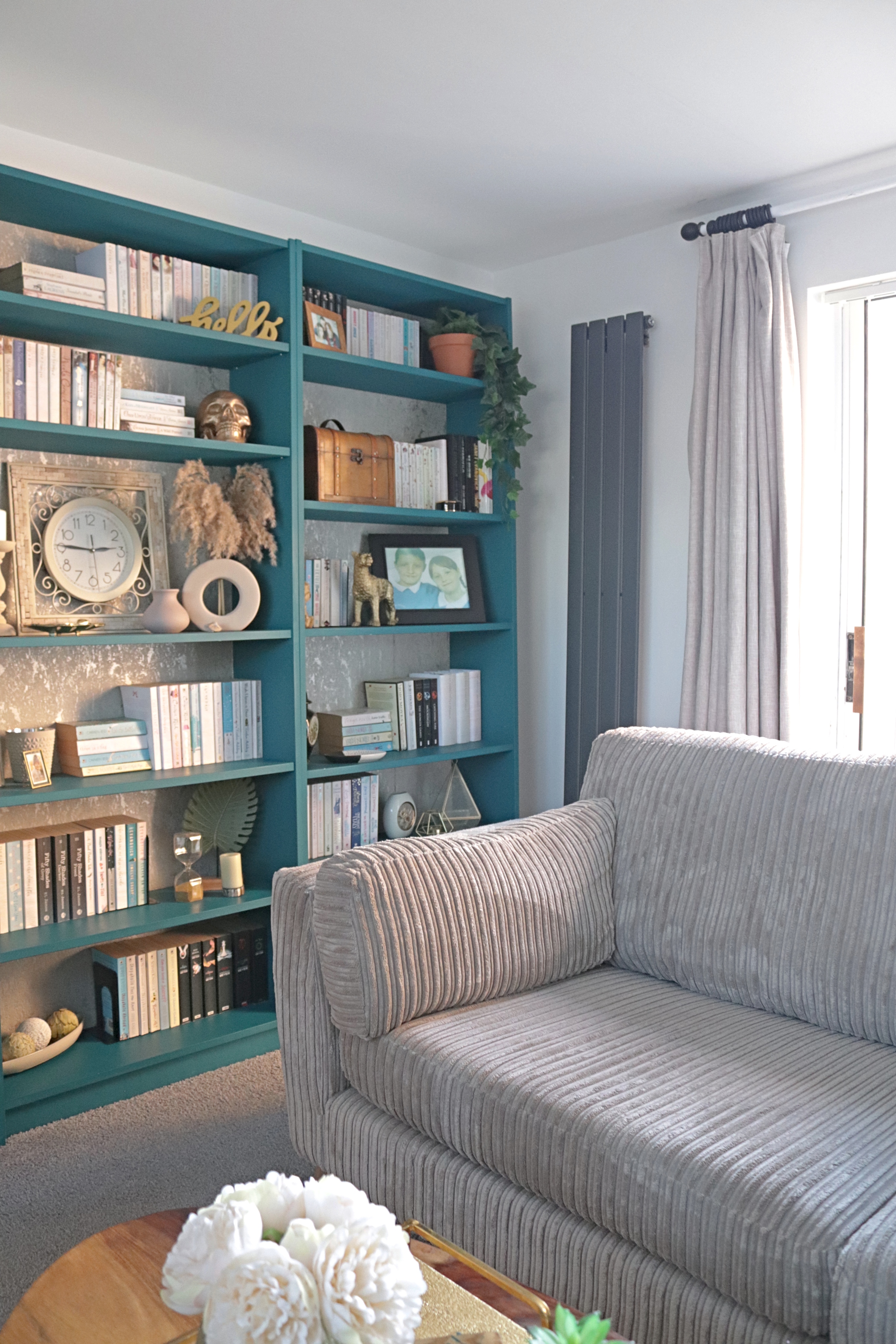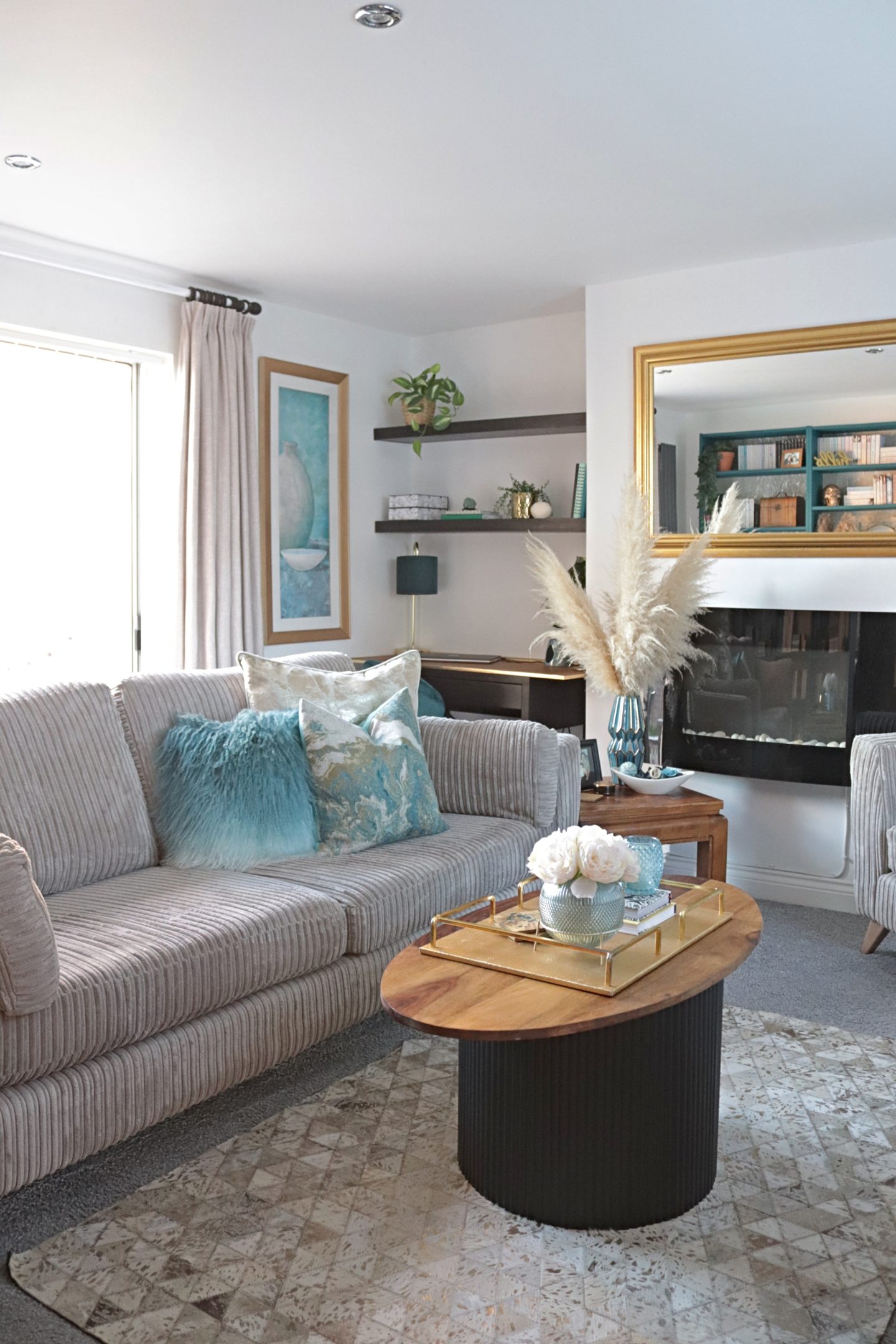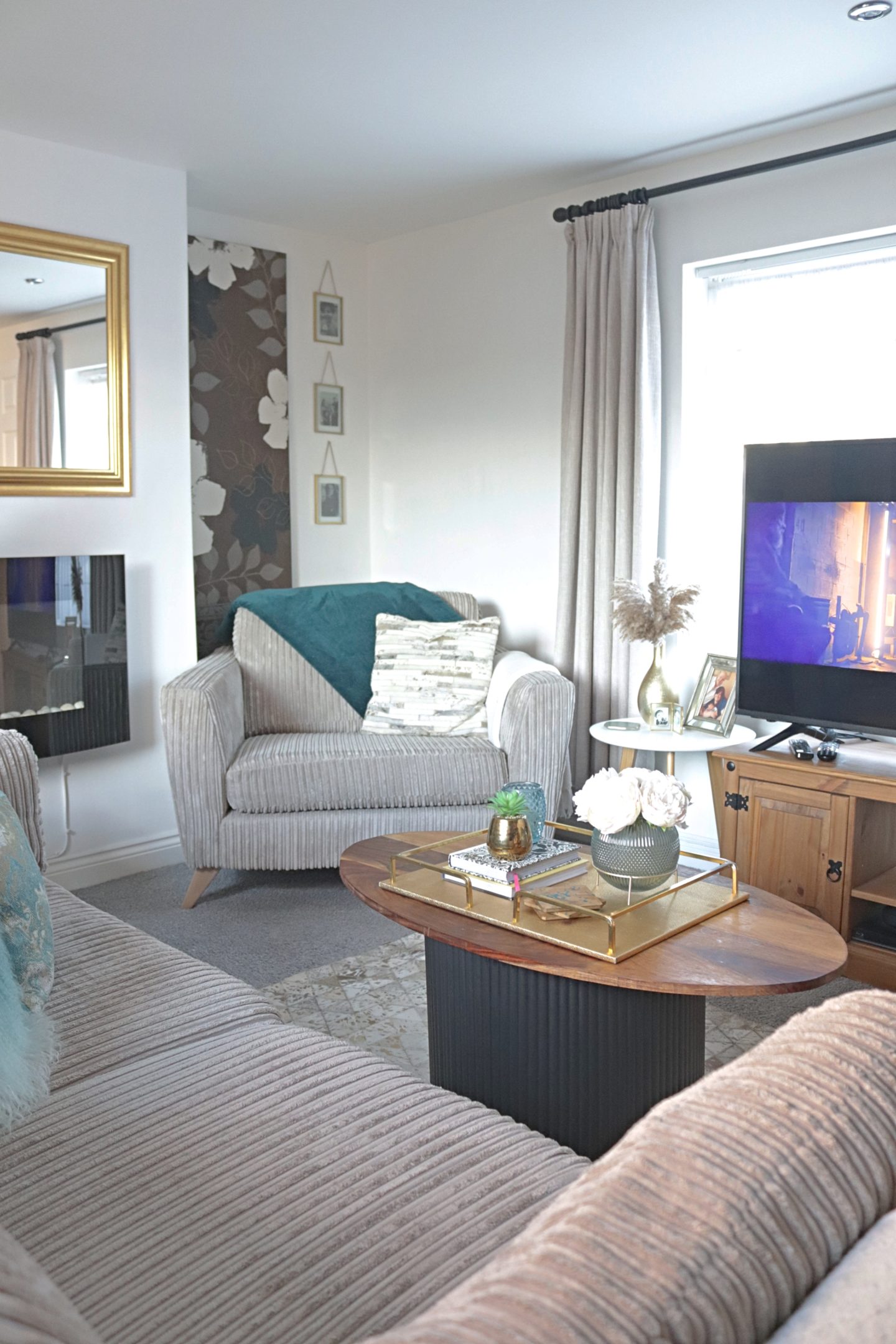 The new sofa and chair have made such a big difference to this room. The big brown sofa before was just so big that it was all you saw when you walked in the room. Plus the black accents and neutral tones have made the gold accents look more stylish and less glitzy.
For the bookshelves the only change was a slight restyle of the bits and bobs on there. I painted some of the items I already had in black and neutrals (you can see what I painted here), I added some more DIY artificial plants and then finally I wrapped some of the books. Any of the books that had a brightly coloured spine I made dust sleeves for them. You can watch my reel on this process below.
You can also just see the curtain pole which I painted in Frenchic in the colour Loof. The pole on this side is actually white at the moment though as once it was painted the pole broke, we've replaced it but I'm yet to paint it.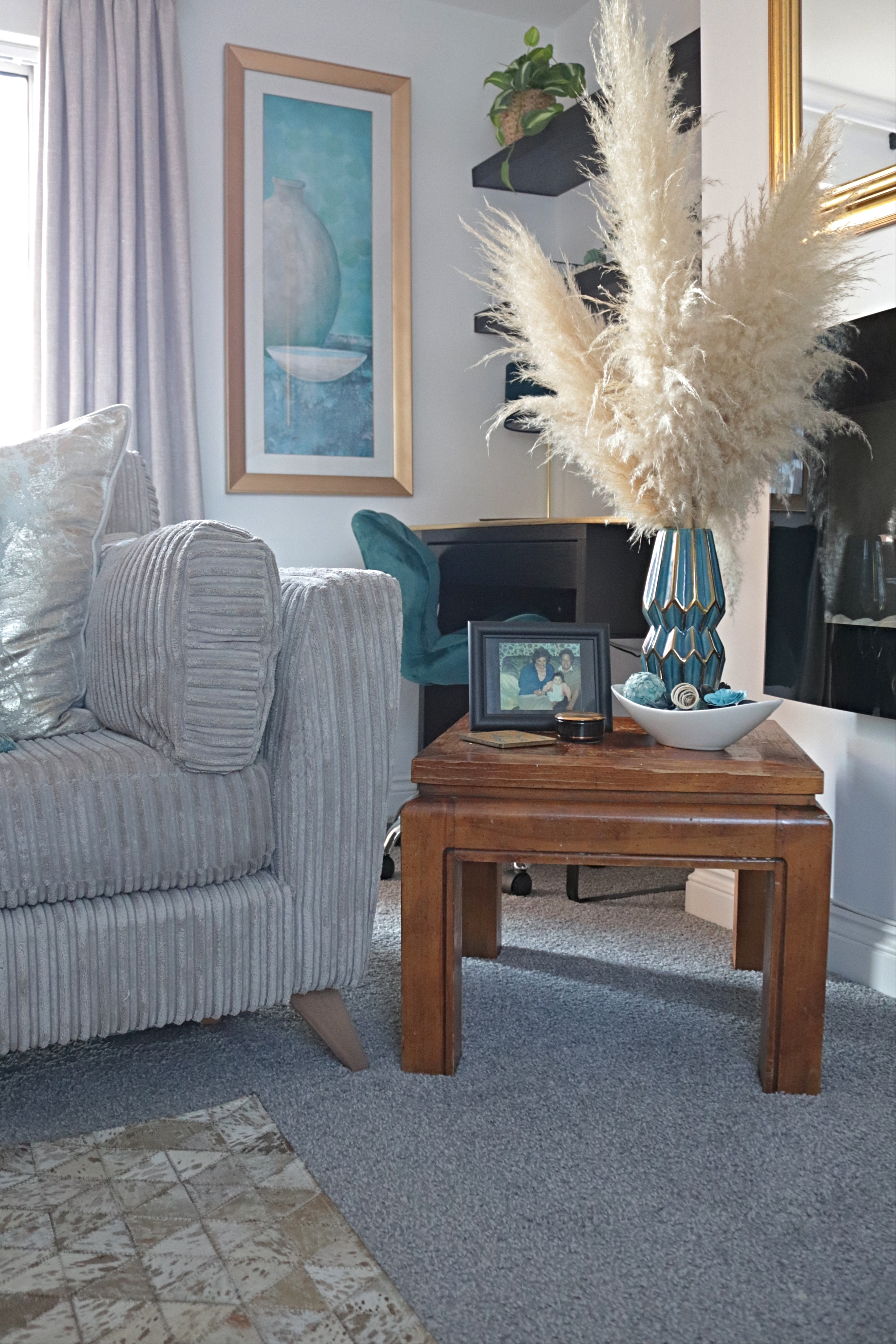 Here is a close up of the sofa detail. We went for a DFS sofa as I like the option to pay for it over 4 years. This is the Benji 4 seater in the colour mink and then of course we got the matching chair. It's actually a very reasonable price, I wanted something that was practical with young children (I know some of you are going to say that this colour isn't practical but I wanted something light to brighten up the room) and comfortable but that still looked modern and stylish. Behind the sofa is my work from home space. If you want more details on this area visit the linked post.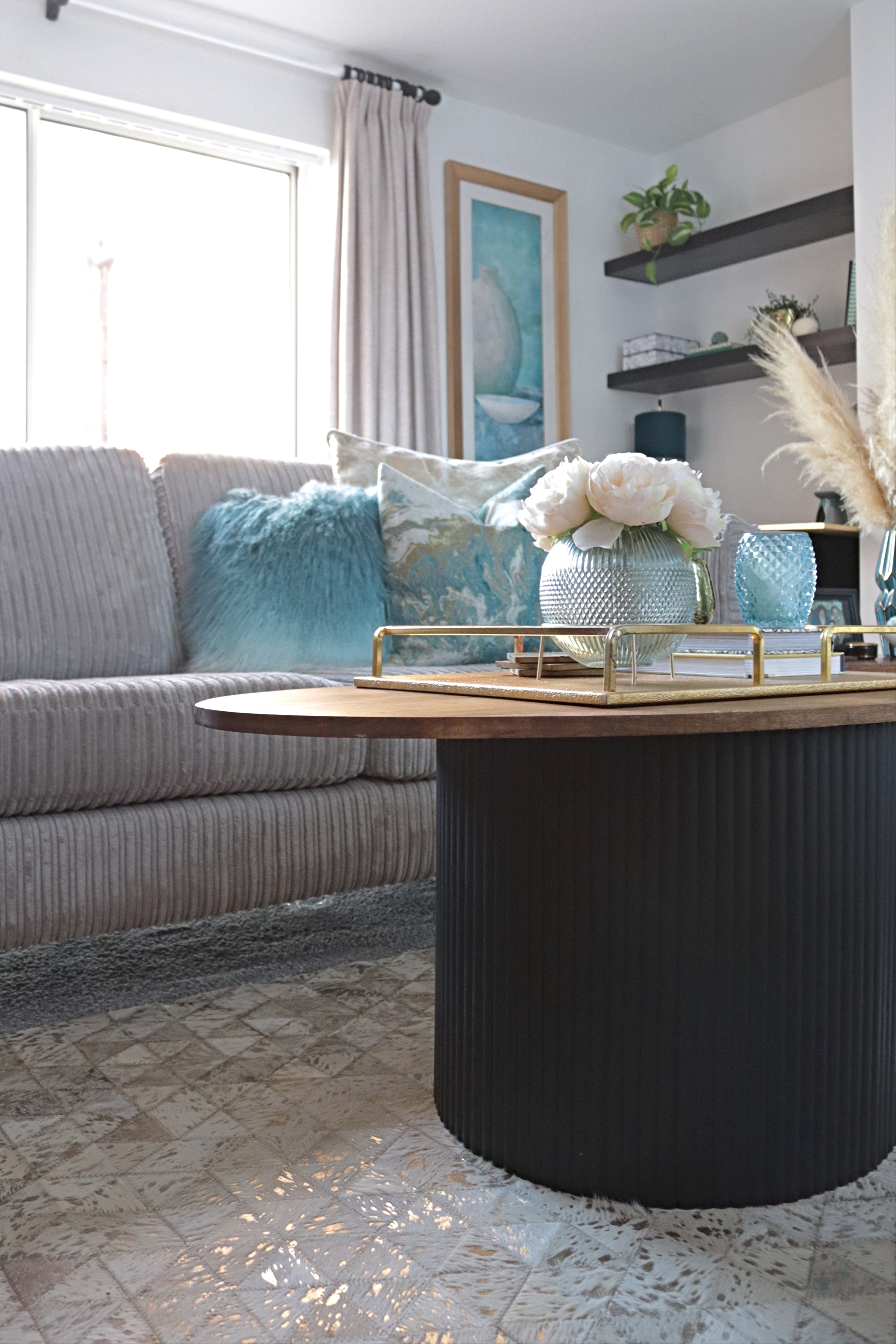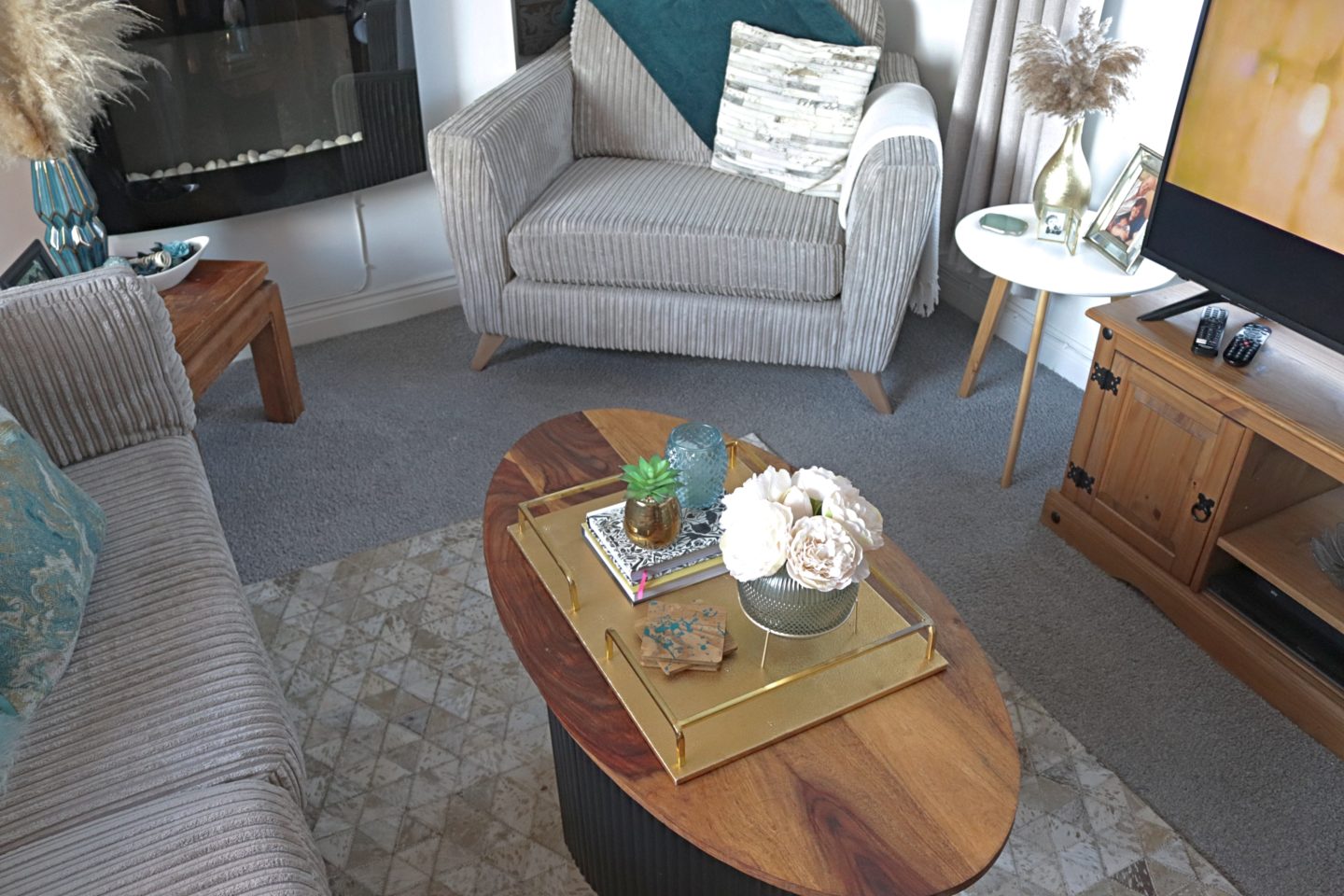 One of my favourite things in the room is our fluted coffee table DIY. I am so proud of us for making this! And out of our old coffee table too!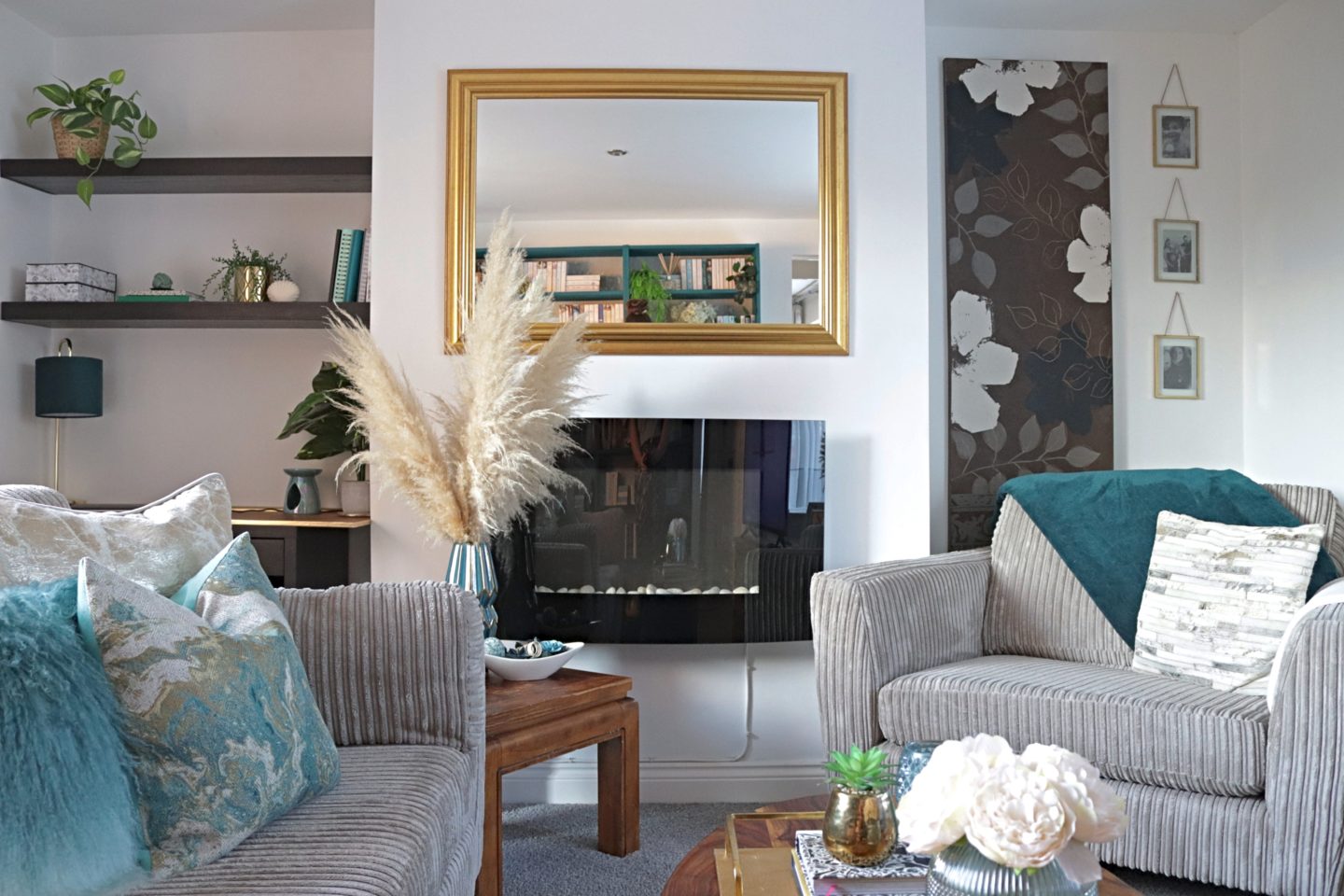 The electric fire in this room is not really my style at all but now with the black accents in the room it actually fits in really well. The wall above the chair on the right is where I want to add some art work. I think I will end up making something myself but I'm not 100% decided yet.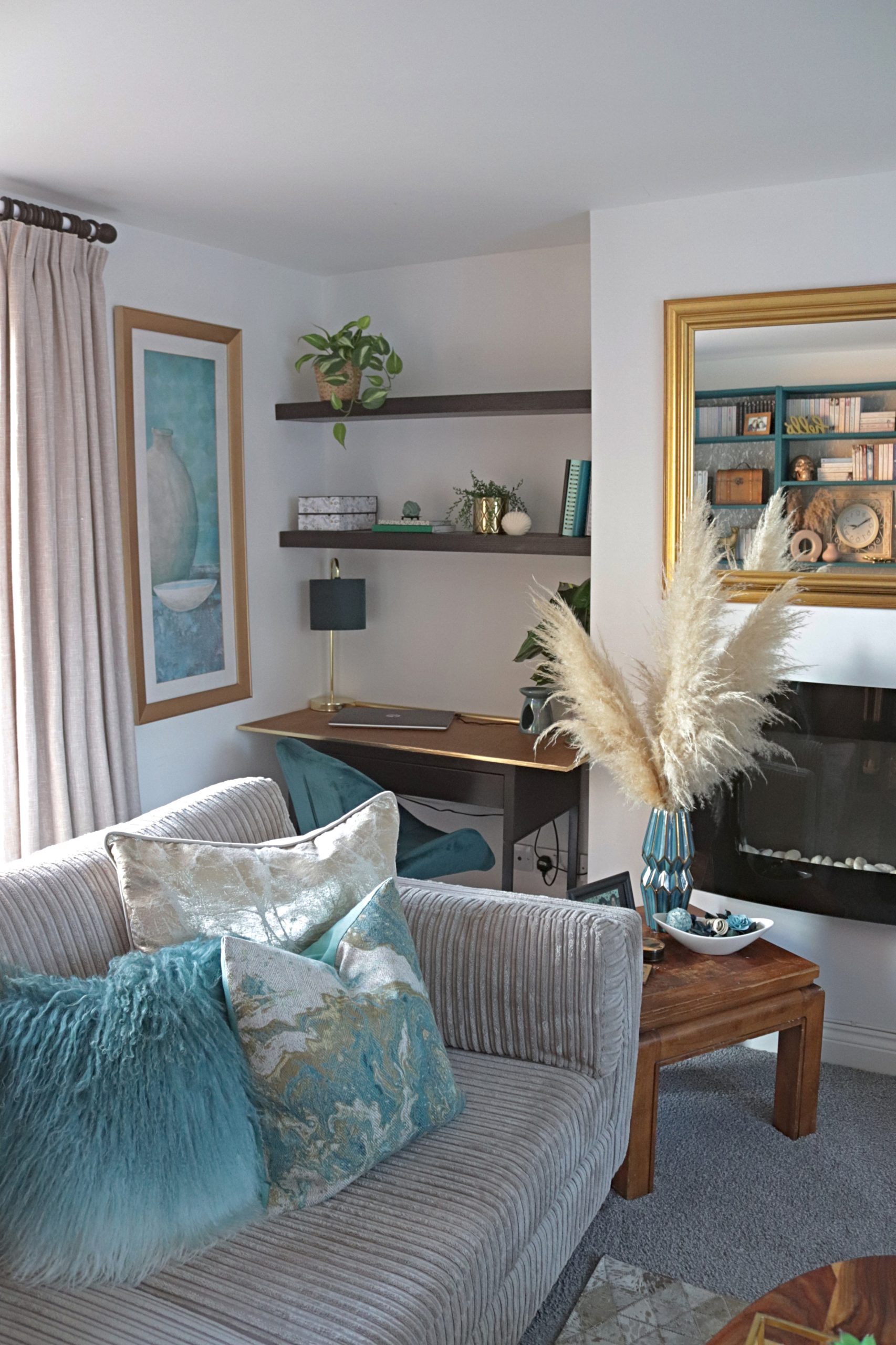 I just honestly love this Neutral Glam Living Room so much. It's everything that I planned it to be and more. It feels cosy, stylish and welcoming. I would love to know what you think of the living room in the comments below. Which part is your favourite? From next week we are switching back to the Christmas content so I hope you're ready for that, bye for now.
Lianne x
Pin my Neutral Glam Living Room to save it for later!