Happy New Year everyone! It's been a challenging Christmas period for us, if you follow me on social media you will have seen our little announcement. We're expecting a new baby, due in July! We are very excited but it meant that I was feeling very tired and sick over Christmas so anything that wasn't 100% necessary did not get done. Which is why you haven't seen any new posts from me since mid December. I'm back to work now though so you will be seeing some new content very soon and today I'm sharing my Top Ten Posts of 2017. I love to look back and see which posts seem to be your favourite and which ones get the most views.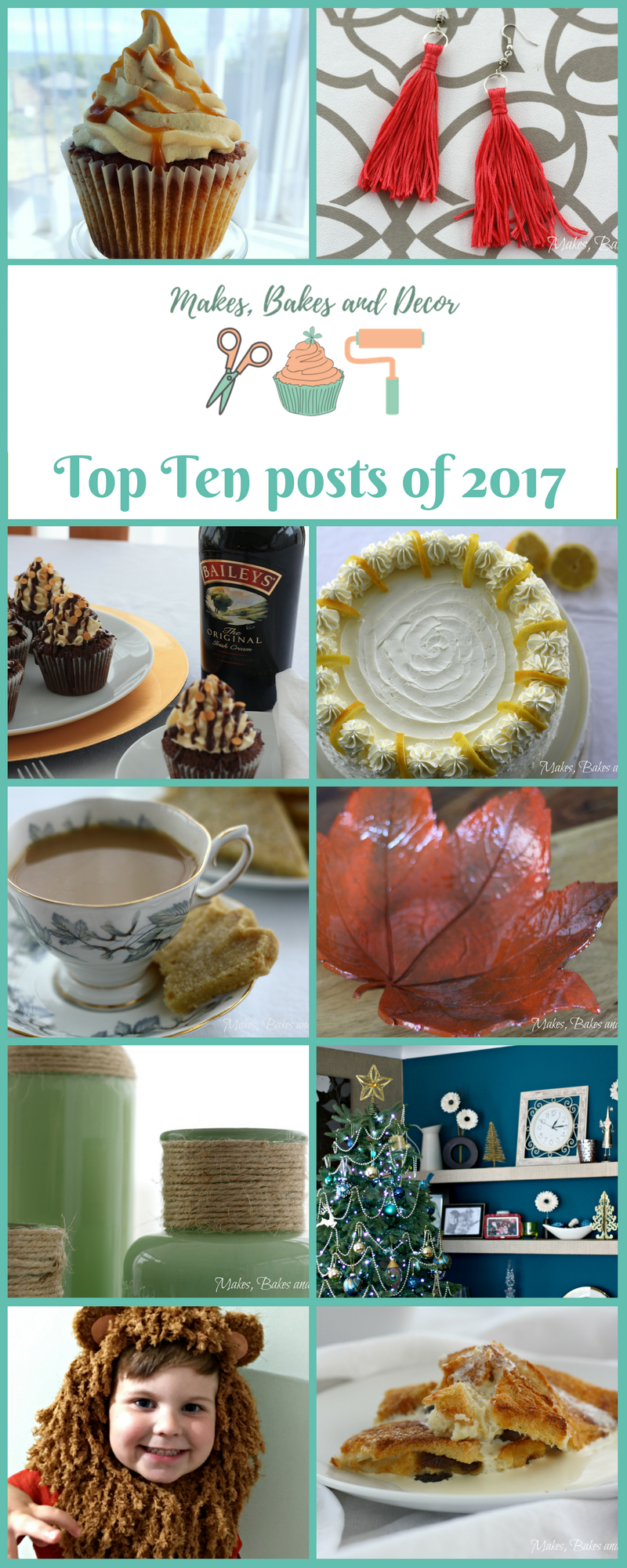 Salted Caramel Cupcakes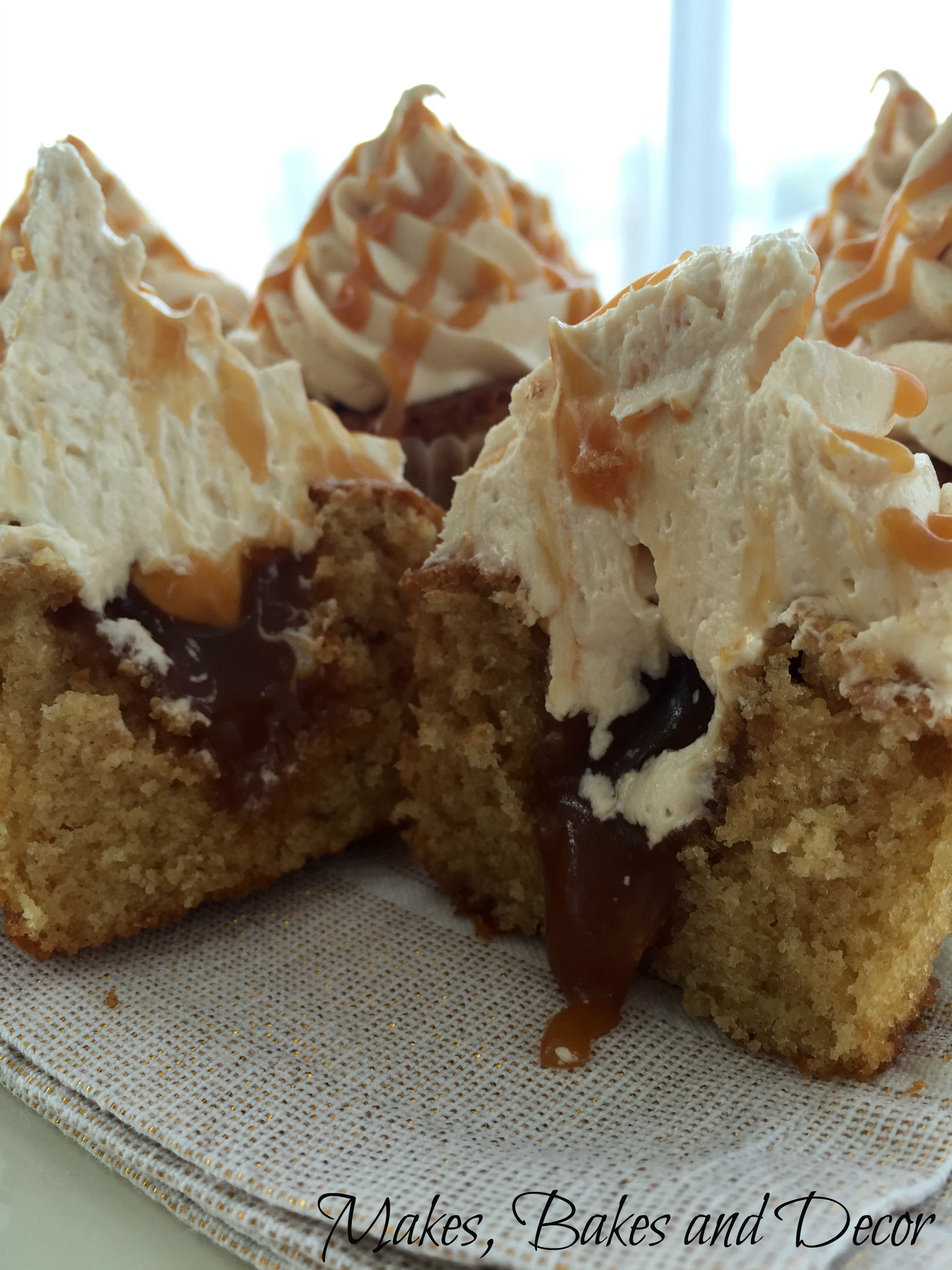 The post with the most views this year was my recipe for Salted Caramel Cupcakes. With that delicious gooey caramel centre I can see why!
DIY Tassel Earrings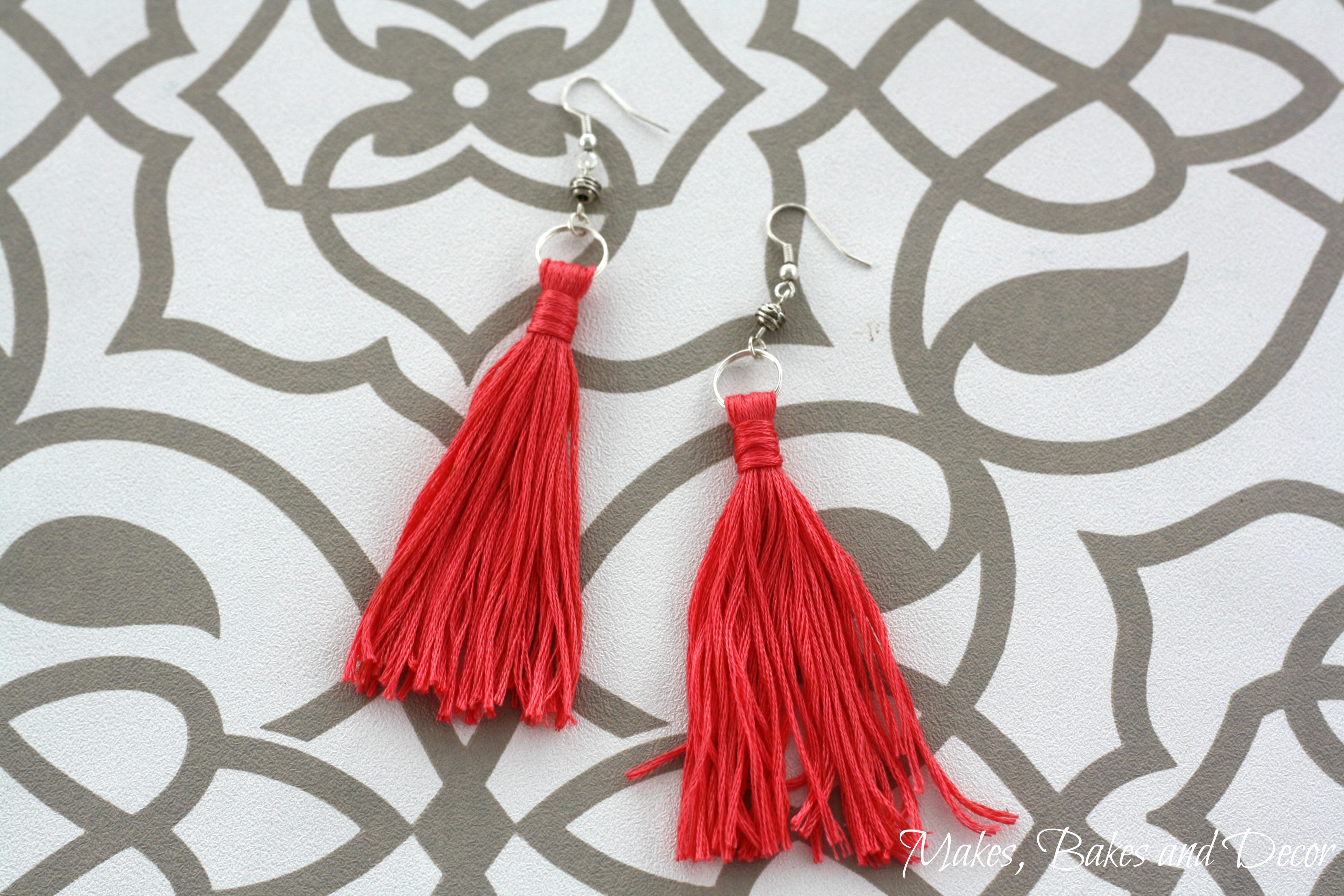 My DIY Tassel Earrings are in second place. These earrings are quick and easy to make and a great project if you are just starting out in making your own jewellery.
Baileys Chocolate Cupcakes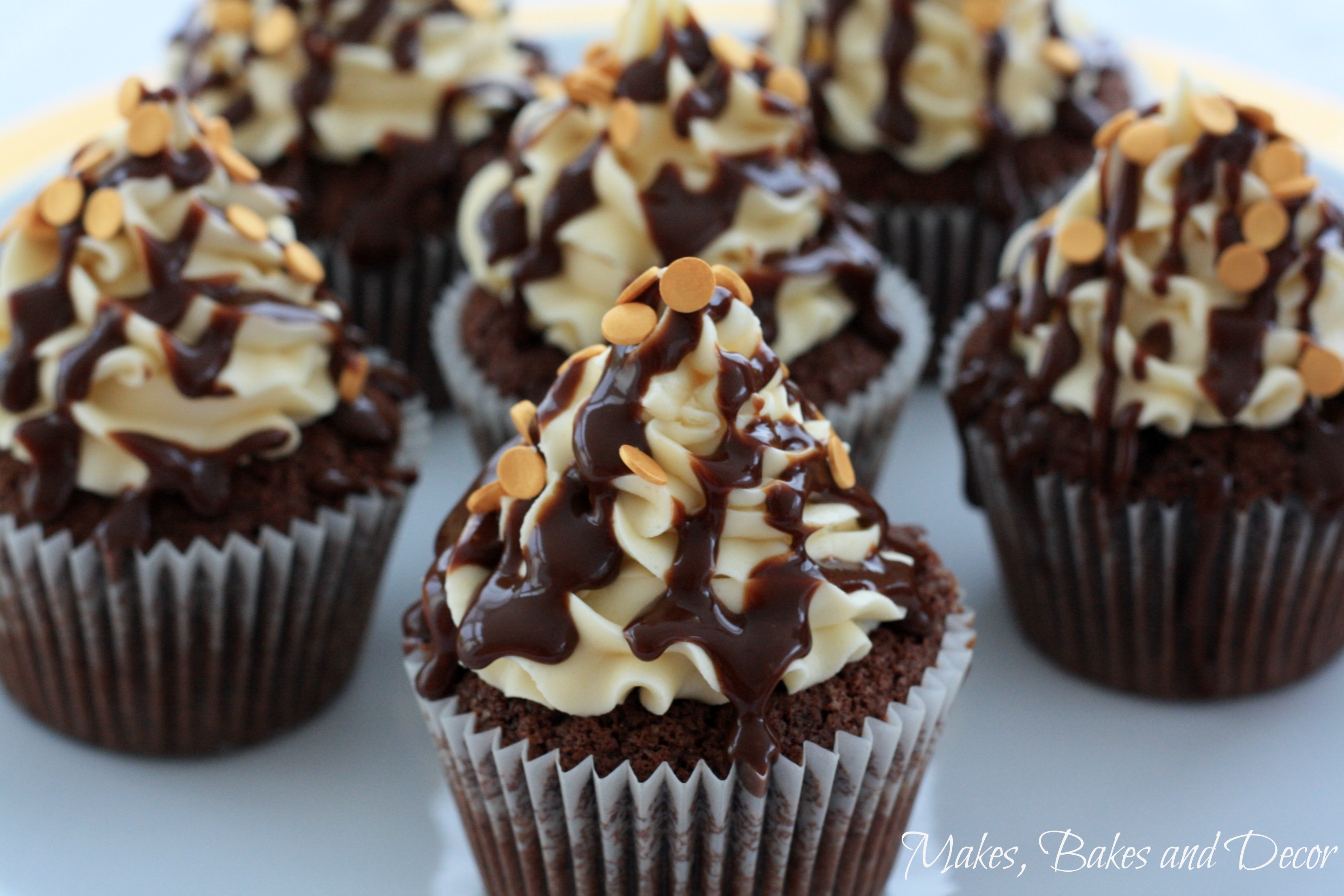 You guys love your cupcakes! These Baileys Chocolate cupcakes came in third place. You need to try this Baileys flavoured buttercream, (do it for me, I just had a Baileys free Christmas 😀 ).
Lemon Drizzle Layer Cake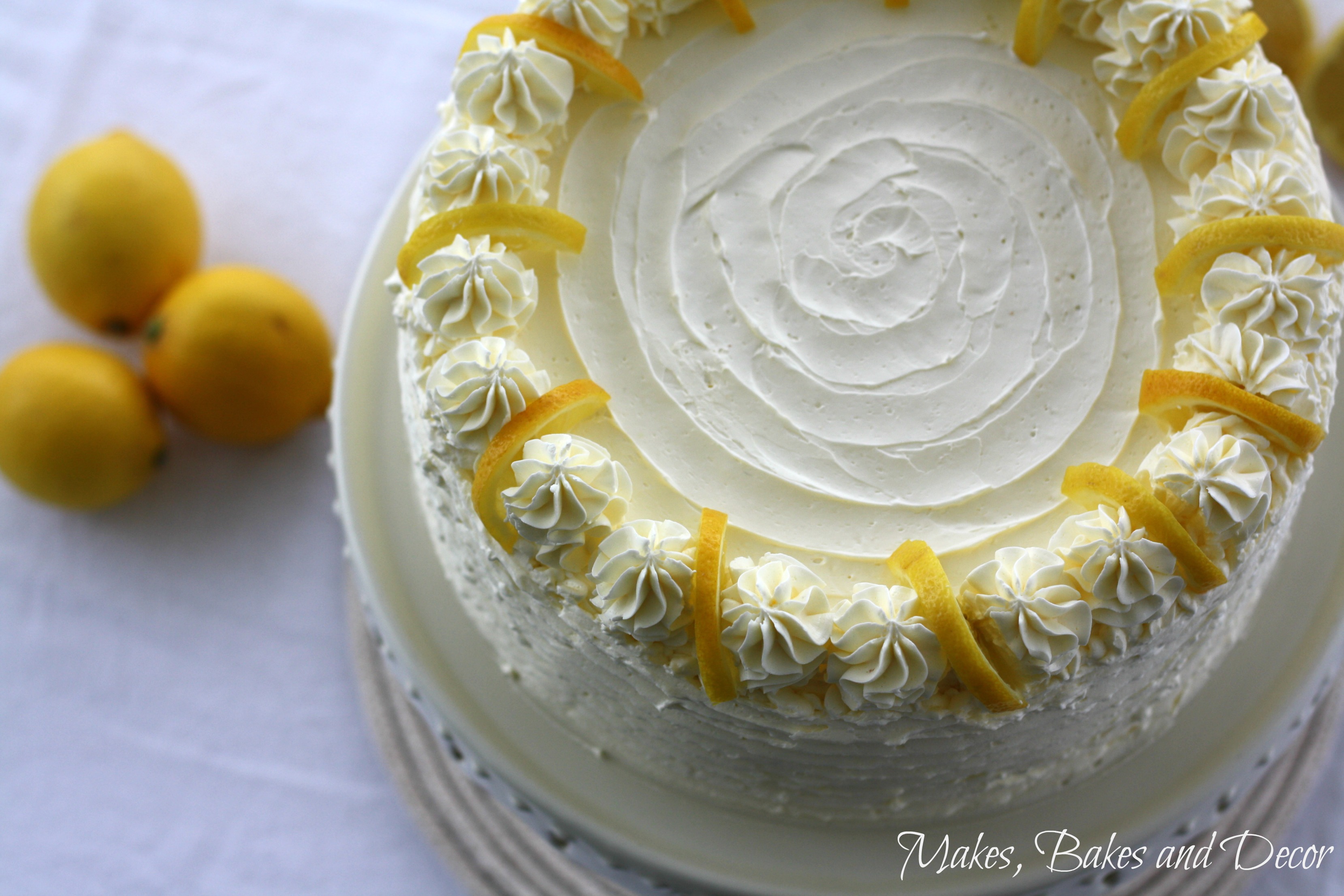 This Lemon Drizzle Layer Cake is my favourite layer cake recipe on the blog, and it's yours too. It's covered in Swiss meringue buttercream which makes this such a light cake!
Lemon Shortbread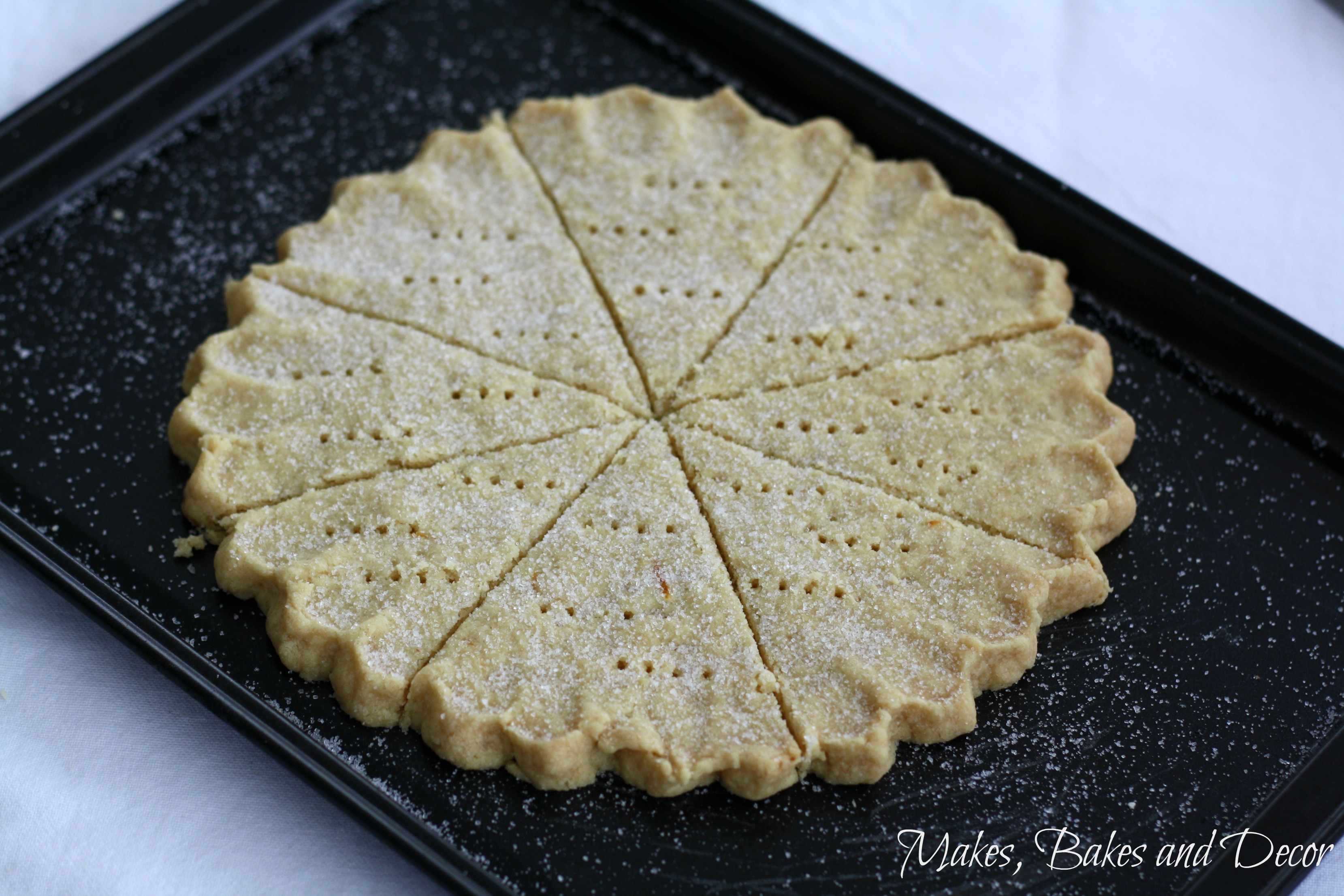 Another lemon recipe in 5th place, my Lemon Shortbread is a simple but delicious recipe.
Autumn Leaf Bowls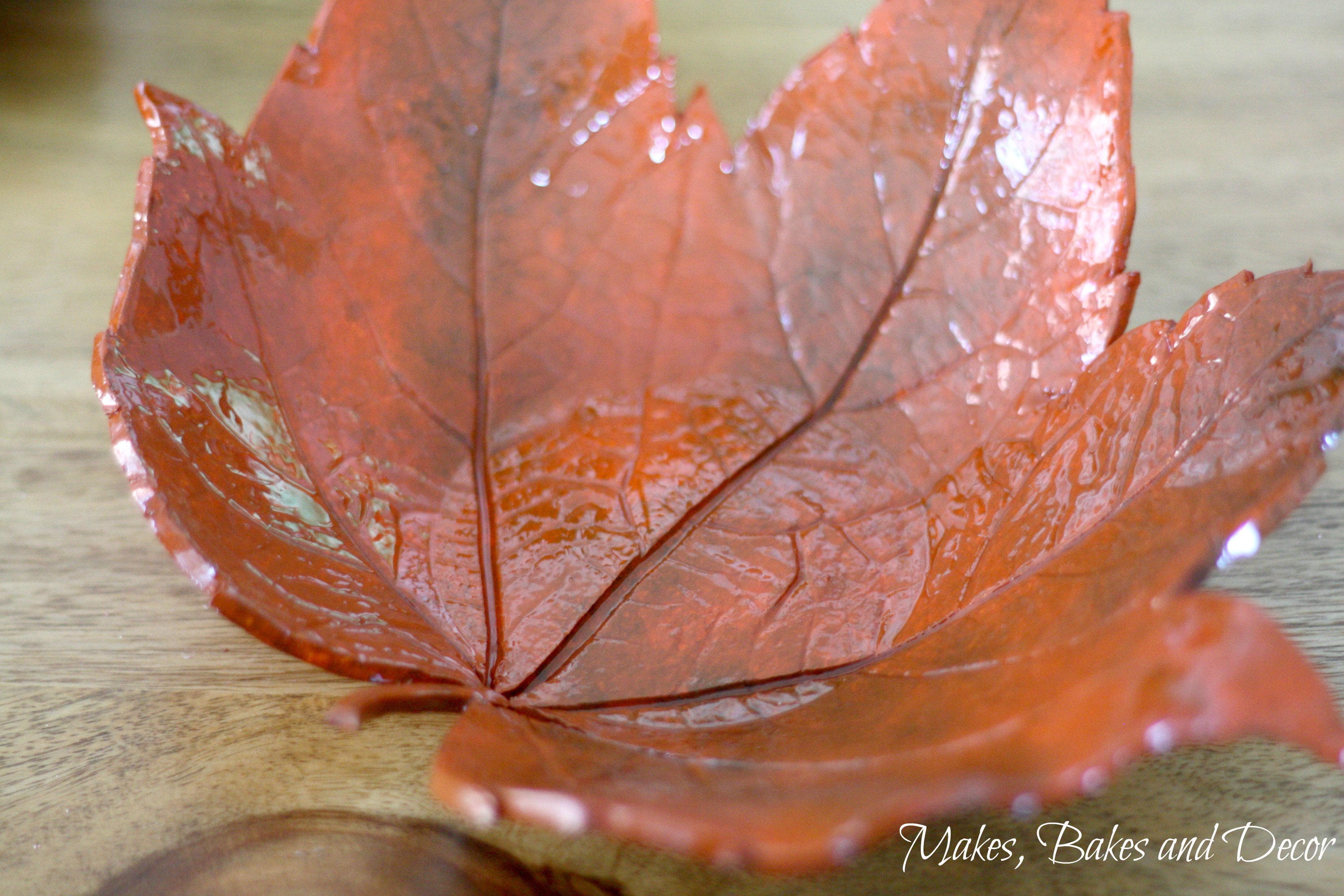 In 6th place is my favourite craft project on the blog, my Autumn Leaf Bowls. I was so happy with how well this turned out!
Painted Glass Bottles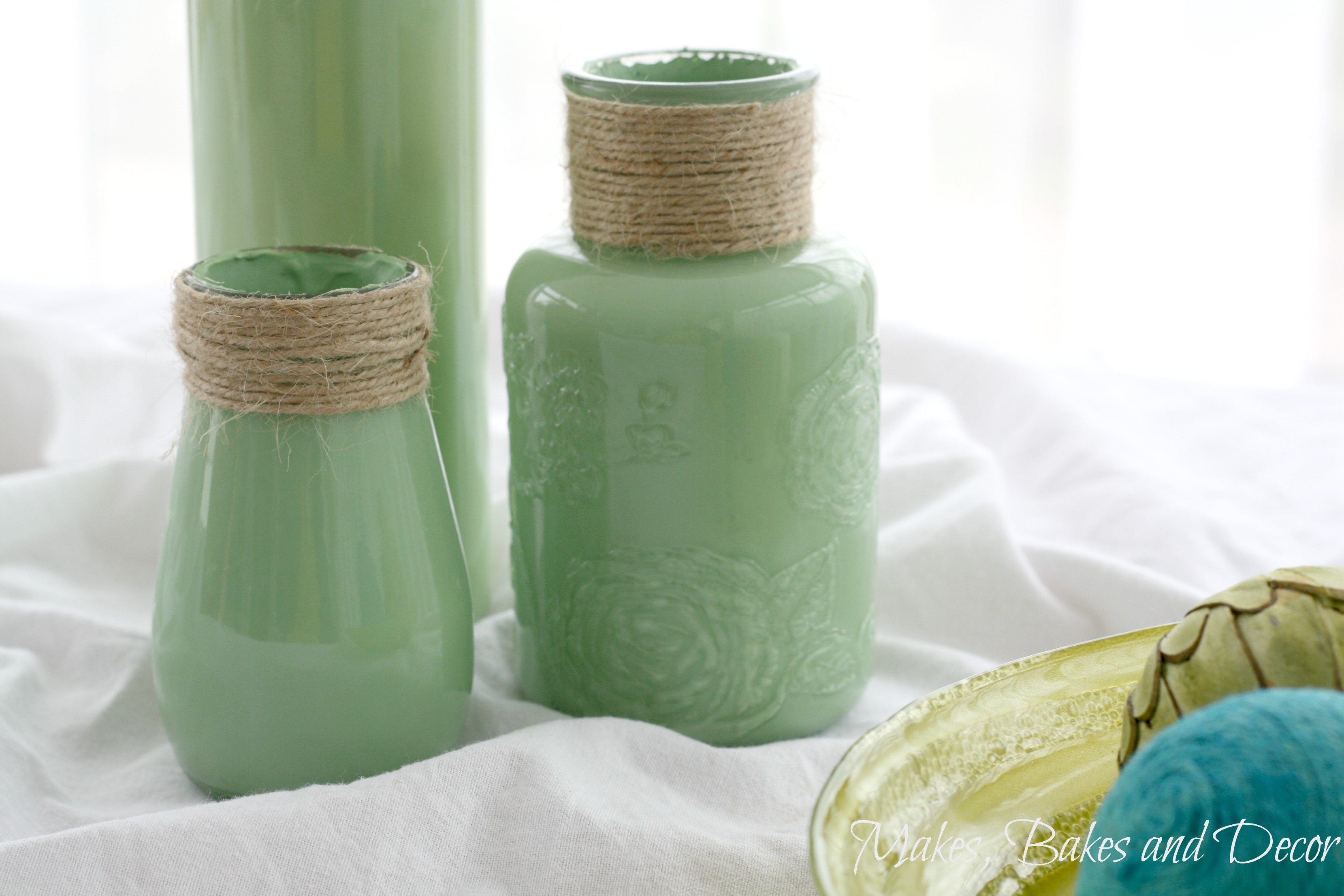 I love the colour of these Painted Glass Bottles but you could use any colour that you like.
How to Decorate a Christmas Tree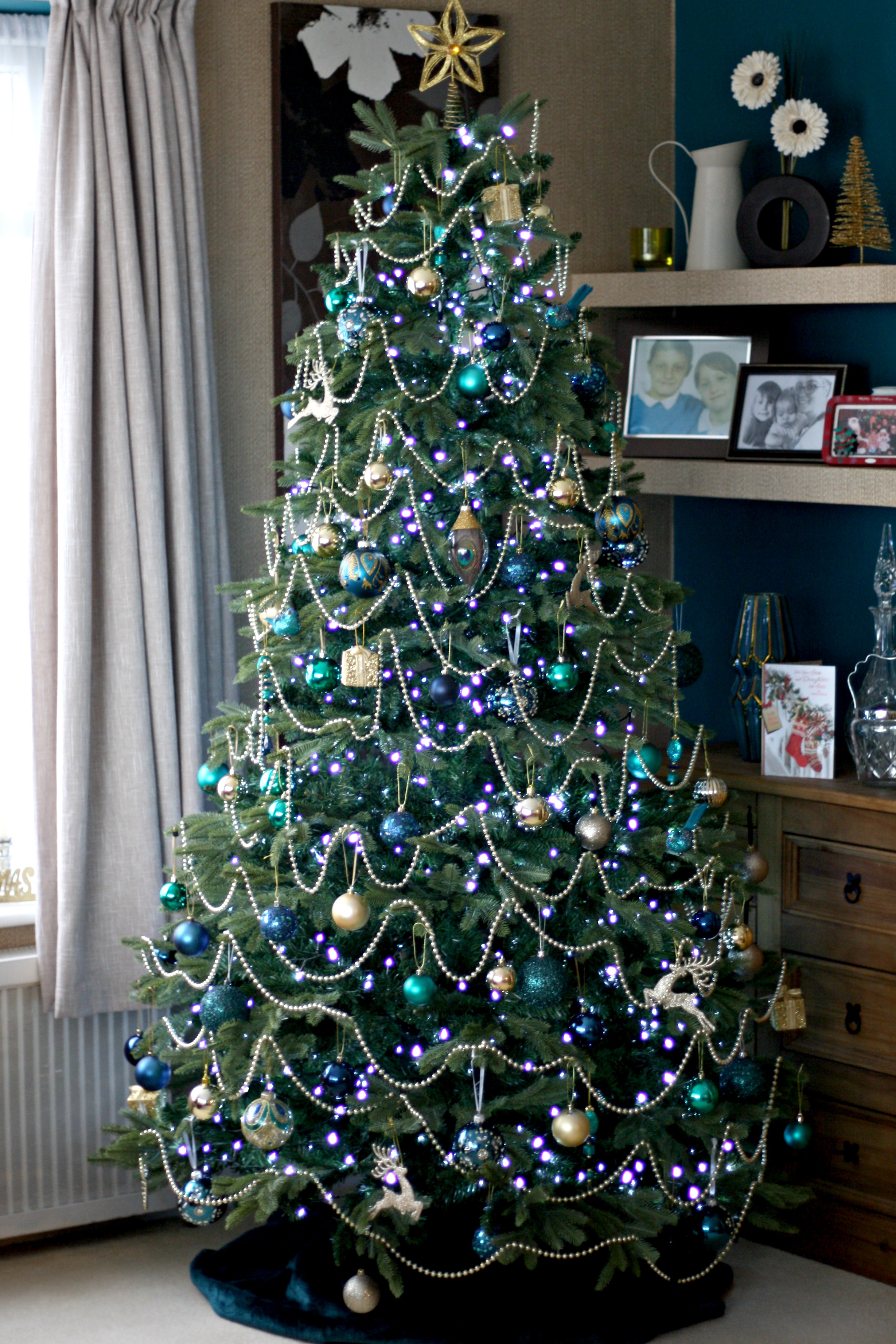 This is one of my latest posts so the fact that it got into my top ten of the year is fantastic. How to Decorate a Christmas tree came in 8th place.
Lion Costume Tutorial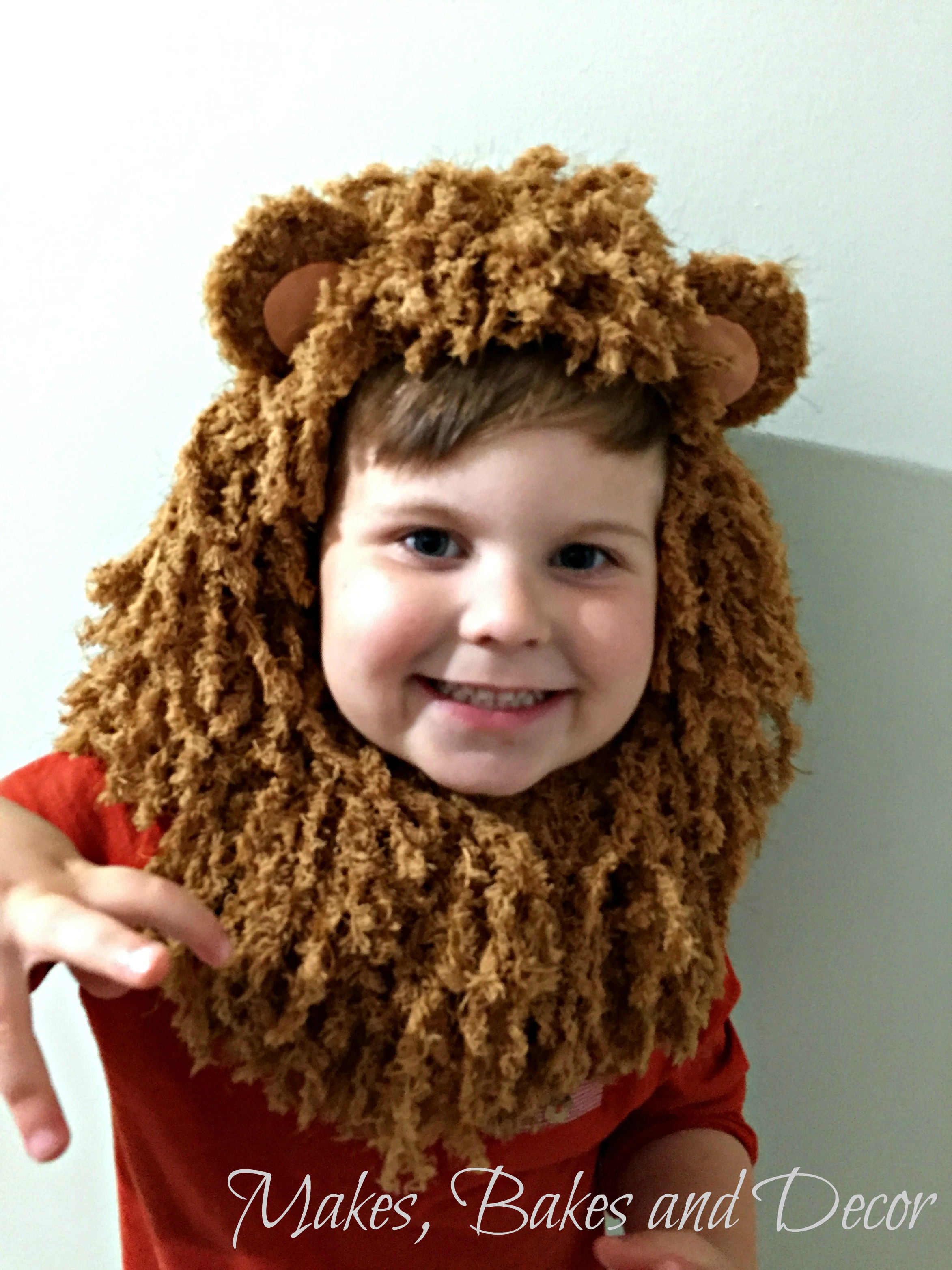 My Lion Costume Tutorial was posted in 2016 and was one of my first ever posts, you guys still love it though!
Old Fashioned Bread and Butter Pudding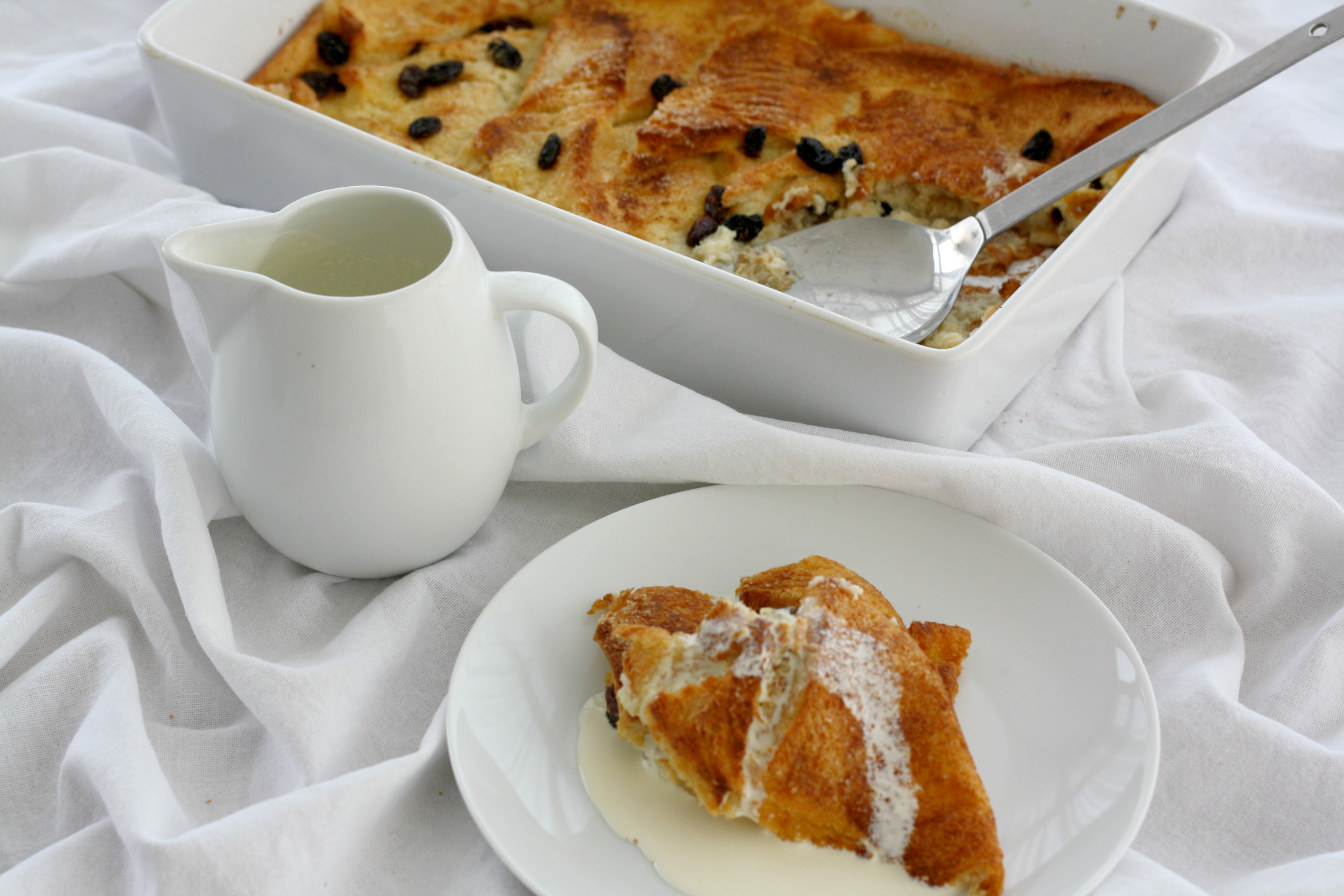 And finally in 10th place was my recipe for Old Fashioned Bread and Butter Pudding.
I've really enjoyed looking back on my Top Ten Posts of 2017, some of these projects I had forgotten about so it's great to refresh the memory. What was your favourite post of 2017? Let me know!
Lianne x